Below Deck's Conrad Empson Recalls Captain Sandy Craved Camera Time – She Had to 'Get Involved' (Exclusive)
Conrad Empson from 'Below Deck Med' remembered that Captain Sandy Yawn would get overly involved in everything during his season, sharing that she leaned into getting more camera time. Hannah Ferrier essentially backed up with Empson shared, remembering a story from their shared season when Yawn was furious with her.
Bosun Conrad Empson from Below Deck Mediterranean recalled how Captain Sandy Yawn would often get very involved in many aspects of the boat, adding that she enjoyed time on camera.
Empson was constantly on Yawn's radar when he started dating chief stew, Hannah Ferrier. Yawn almost fired both Empson and Ferrier when they were on a lengthy excursion with the guests. Plus Yawn seemed to feel as though Empson struggled to keep up with the demands on the boat.
While he still works in the industry, Empson has since left being on boats and started a family. But he recalled how Yawn would get into everyone's business more often than the typical yacht captain. And he believes it was to get more time on camera.
Conrad Empson remembers Captain Sandy craved camera time on 'Below Deck Med'
Empson recalled to Showbiz Cheat Sheet that Yawn craved camera time. "Everything, you know, everything she did just seemed to kind of gain capture, you know, camera time," he recalled.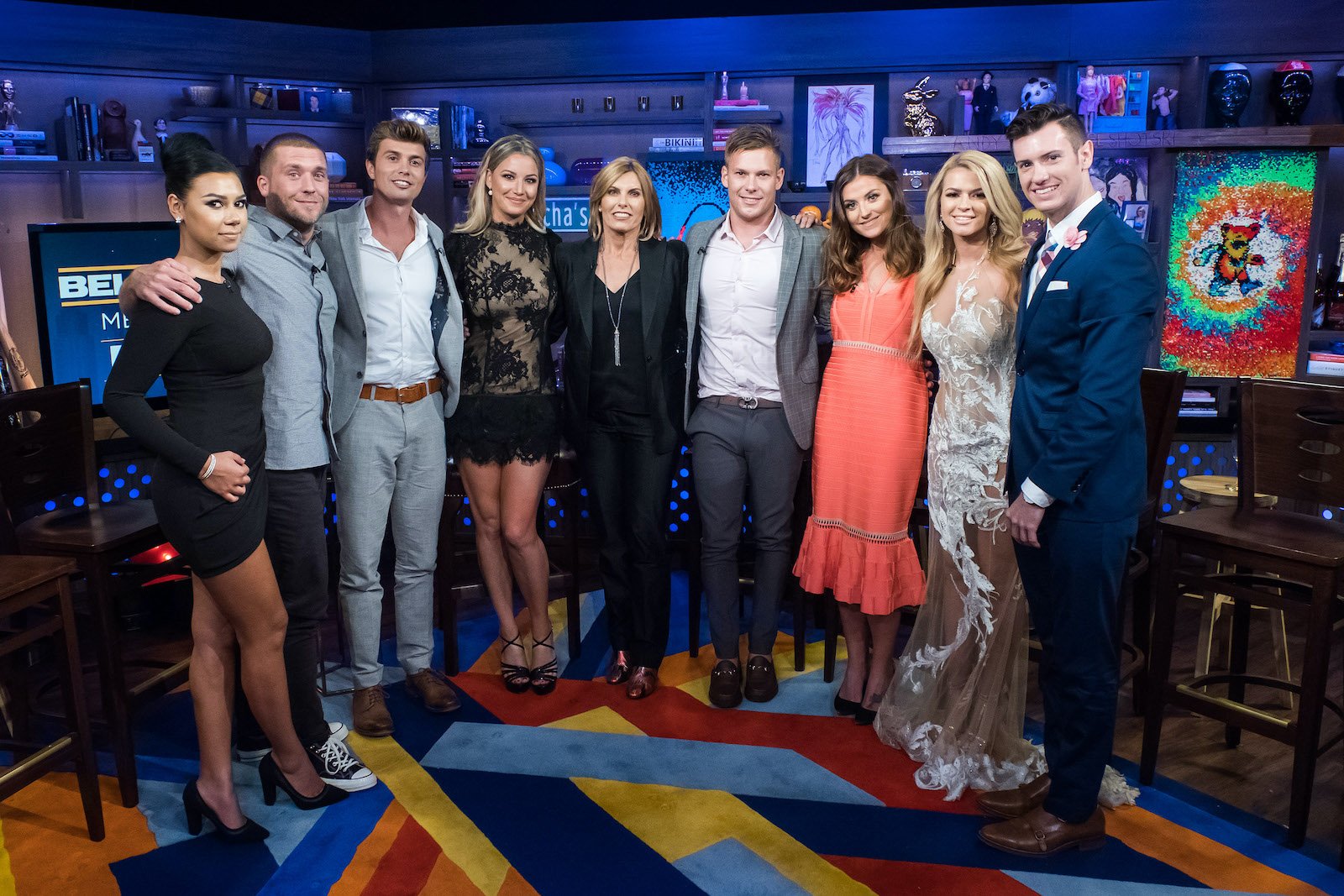 "She'd hear about something going on and instead of just kind of letting it go, which is a normal kind of [thing] you'd do on a boat," he continued. "She just always had to try and get involved in it. And that was consistent throughout the whole thing."
"I mean, as you came to the end of our season and Hannah and her had a chat at the end of the season," he added. "Or before What What Happens Live just kind to kind of sort out their differences before they went on camera in front of each other."
And while Empson recalled Yawn being overly involved, she did have good reason to be present during several instances on the boat. Beyond the guest excursion, Yawn was furious when Ferrier lit birthday candles inside the boat and tripped off the fire alarm. Yawn later explained the dangers of fires onboard boats, which is why she reacted so strongly.
Hannah Ferrier remembers being asked to apologize on camera
Empson's recollection backs up what Ferrier recently recalled to Showbiz Cheat Sheet. Ferrier recounted how Yawn blasted her for being off the boat with Empson. She was then asked to apologize on camera. "And so I think you can even see on my face when I went up to the bridge and she's like, 'I'm so f****** mad at you!' Like, what is going on?" Ferrier said. "And so I think like production, were basically trying to facilitate a scene where we came to terms with each other so that we could continue filming."
"But I was like, I'm not going to get railroaded into apologizing," she added. "Like, if there's been some sort of miscommunication. And she's like, 'You said you were going for one Coke and coming back!' And I'm like. 'Yeah because the guests said they wanted one drink and then they decided they wanted to watch the sunset.'"
"So I was keeping them out to watch the sunset," she recalled. "And I think it was that night and she just wanted me to apologize on camera. And I was like, 'I'm not doing it.' Like, I'm sorry there has been a general miscommunication. But I'm not going to apologize for doing what I thought was best for the guests because that's my job, you know?"
Was there camera time competition on 'Below Deck Med'?
Ferrier previously said on the Side Piece with Melissa Pfeister podcast that she thought Yawn was competitive with her. "There was some weird competitive thing she had going on with me," Ferrier said. "Which was kind of silly because it's not two positions that should be competing. But I don't think we were competing like on our work positions. I think she was competitive with me on the TV side of things."
Yawn spoke to Showbiz Cheat Sheet, sharing there was no competition and she was just doing her job.