The Best Actors on 'Game of Thrones'
Since it debuted on HBO in 2011, Game of Thrones has become a worldwide phenomenon. And that's thanks, in no small part, to its exceptional ensemble of actors. From supporting characters that routinely steal scenes to the top-billed stars that have become household names, the men and women in the GoT cast have helped even the most fantastical elements of George R. R. Martin's world feel real.
Numerous members of the cast, including Kit Harington, Emilia Clarke, and Maisie Williams, have been nominated for prominent awards. And indeed, each of these actors has done tremendous work in bringing their characters to life. But in many cases, the actors that consistently make Game of Thrones a must-watch have been overlooked. Here are the 10 best actors on Game of Thrones.
10. Diana Rigg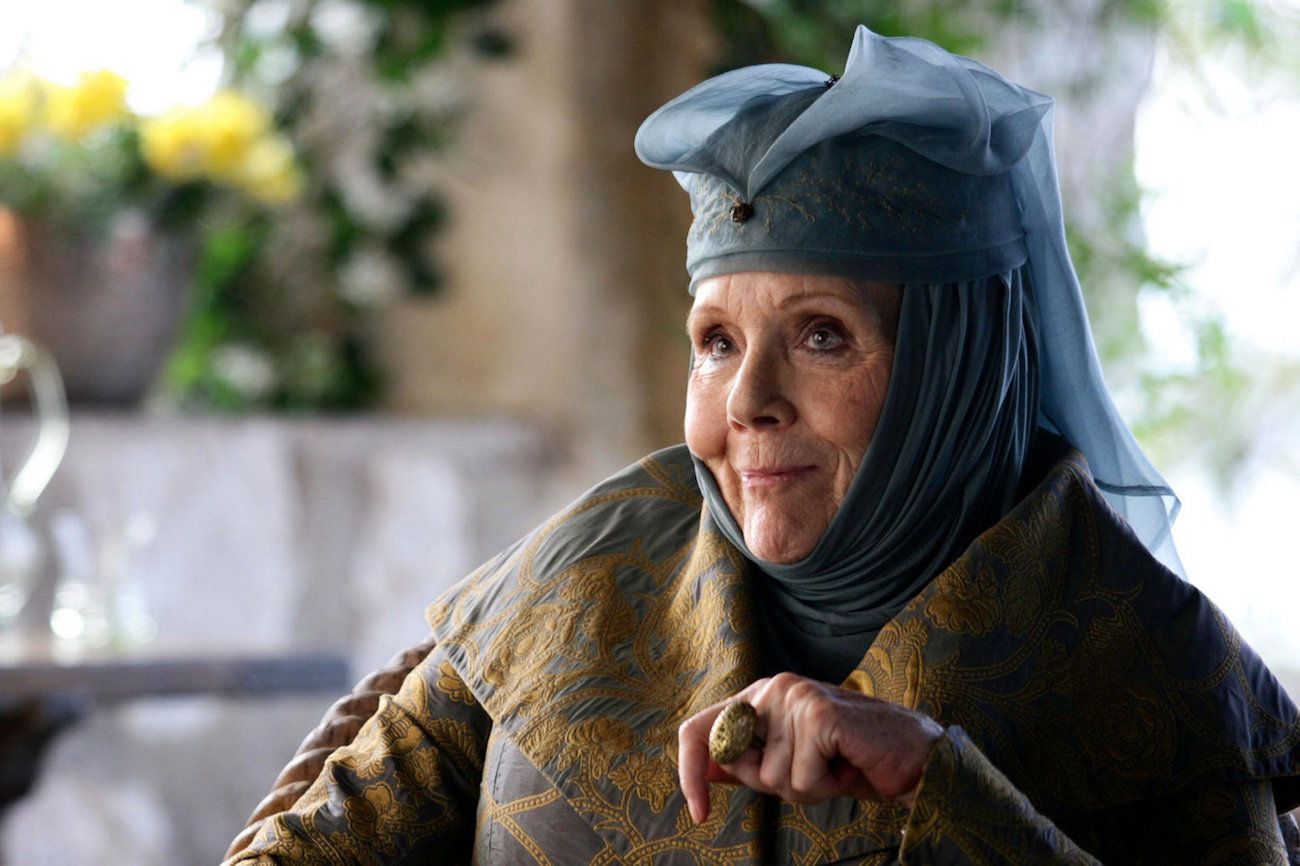 They call her the Queen of Thorns. And given her prickly disposition and her darker tendencies, it's easy to see why. Lady Olenna Tyrell first entered the fray on Game of Thrones in Season 3, when she moved to King's Landing to help her granddaughter prepare to marry King Joffrey. From her very first scene, it was clear that she had a strong personality, a keen intellect, and an uncanny talent for politics.
Diana Rigg has managed to make Lady Olenna one of the most memorable players on Game of Thrones. And she's done so with fairly limited screen time in comparison to her co-stars. Rigg plays the matriarch with a mixture of charm and no-nonsense maneuvering. She's revealed the more sinister aspects of her character's personality with an understated elegance. In one moment, Olenna could be retelling an amusing story from her adolescence. In the next, she could be informing her granddaughter that she killed her new husband. And Rigg makes the moment, and the subtle but wildly important change of subject, feel both natural and effortless.
9. Alfie Allen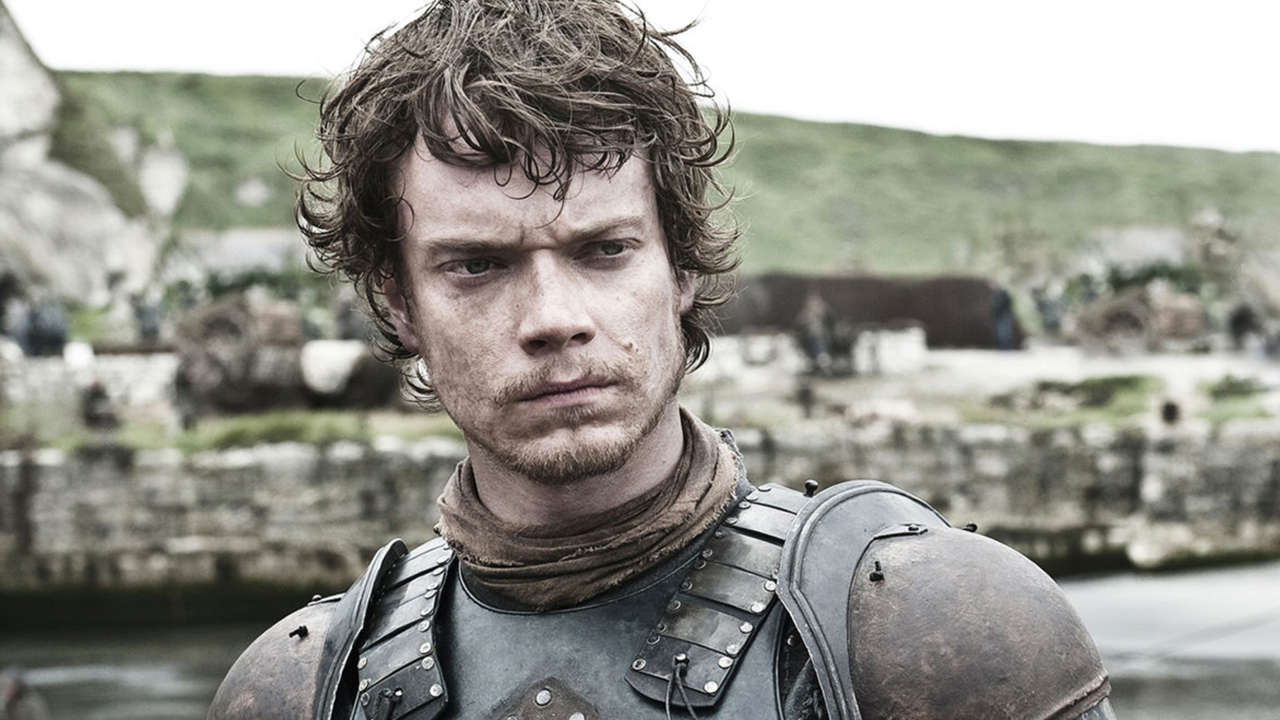 Few characters on Game of Thrones have undergone quite as dramatic a change as Theon Greyjoy. When we first met him, he was a relatively happy-go-lucky, womanizing ward of House Stark. Since then, he's joined forces with his family, been humiliated as a result, and been imprisoned and tortured to the point where he's lost all sense of self.
As Reek, he experienced the most terrible aspects of the human condition, but he fought his way back, and seems poised to help Daenerys stake her claim to the Iron Throne.
Alfie Allen has managed to portray Theon's radical transformation with incredible gravitas. So much of his performance has been a subtle, restrained display of emotions. We've seen everything he's felt — the horror, the pain, and the remorse — in his eyes. And it's due entirely to Allen's mastery of the character and his struggles that Theon has become so sympathetic.
8. Michelle Fairley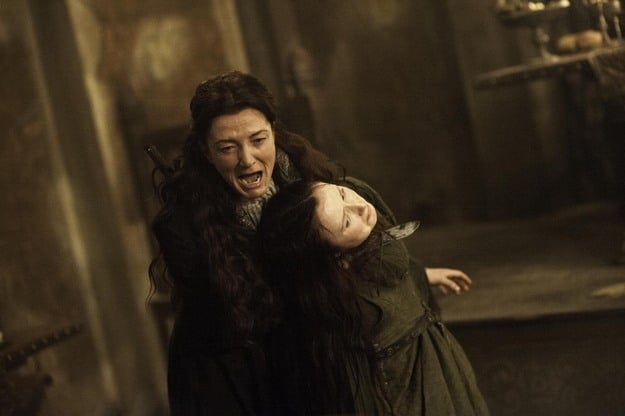 Catelyn Stark never had an easy go of it. As Ned Stark's wife, and lady of Winterfell, she endured heartbreak and hardships nearly every step of the way. The fact that her life ended in tragedy, after she watched her son die before her eyes, was hardly a surprise. And it was a testament to her dedication as a mother that she fought for her family's survival until the very end.
In lesser hands, Catelyn may have been a difficult character to relate to. She was, at times, cold and unforgiving. She seemed completely cut off from many of the typical emotions that we expect mothers to feel. But thanks to Michelle Fairley's masterful portrayal, we realized that Catelyn's emotional resilience was a defense mechanism. She held in her love and her fears because if she didn't, they would overwhelm her. That's not an easy thing to play, but Fairley let all the nuances of Lady Stark come through.
Undeniably, her strongest moment as an actress was one of the most devastating in the entire series. The mournful, guttural scream she emitted after Robb was slain was so haunting, and so visceral, that it's difficult for some fans to talk about to this day. Fairley let all of Catelyn's grief go in her final moments on-screen. In doing so, she secured her legacy as one of the series' most unforgettable performers.
7. Charles Dance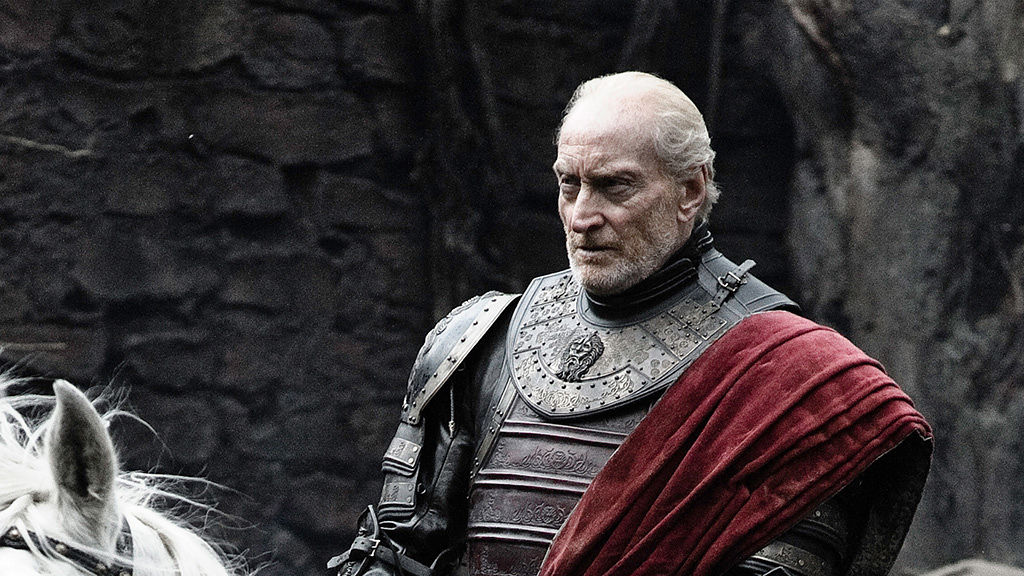 Tywin Lannister was everything a great villain should be. Intelligent, calculating, unforgiving, and enthralling, he commanded the attention of every character he ever encountered. And he demanded their respect. Charles Dance was the perfect choice to play Game of Thrones' iconic evil patriarch. He managed to infuse Tywin's every move with a restrained sense of entitlement and pride.
Charles Dance didn't play Tywin Lannister like he was a bad guy. In fact, the Lannister patriarch didn't think he was above everyone else, including his children. He knew he was. And thanks to Dance, his arrogance was so believable and his powers of manipulation so strong, that it was easy to understand how even those he hurt the most couldn't help but bend to his will.
6. Natalie Dormer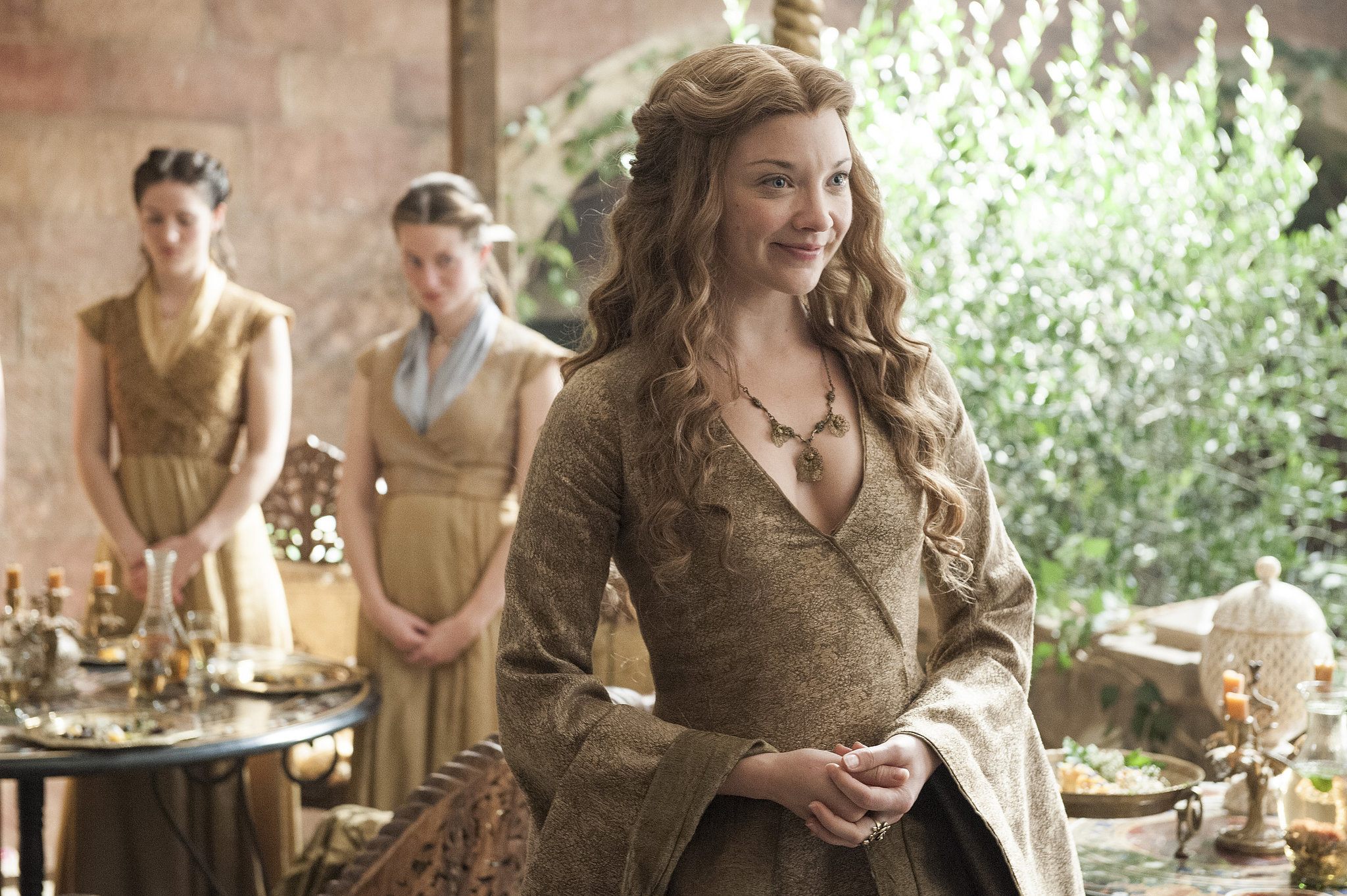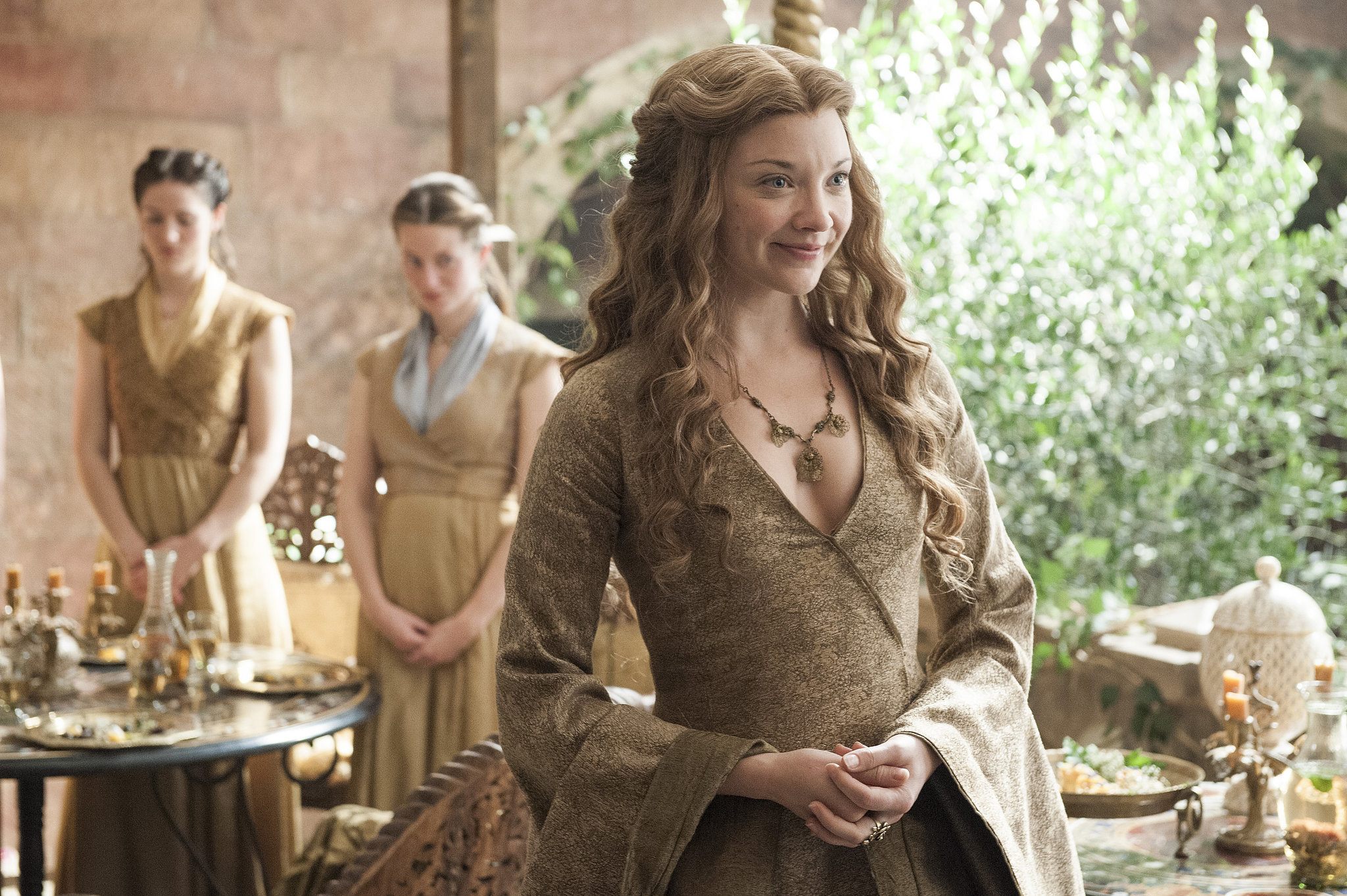 Margaery Tyrell was the type of character that was easy to underestimate. On the surface, she seemed sweet and good natured, easy to satisfy and eager to please. But it became clear pretty quickly that she was far smarter and more cunning than she was given credit for. She knew what it took to rise to the top, and was prepared to manipulate anyone and everyone to make sure that she got there.
The nuances of Margaery's actions could have easily been muddled, or lost entirely. But Natalie Dormer brought out the subtle shades in her decisions. Her performance, in fact, was so good that it was as easy to overlook as her character's brilliance. From the sly, flirtatious smile she flashed, to her character's steely resolve, Dormer could steal an entire moment from actors with decades more experience. And she made it all look so easy.
5. Peter Dinklage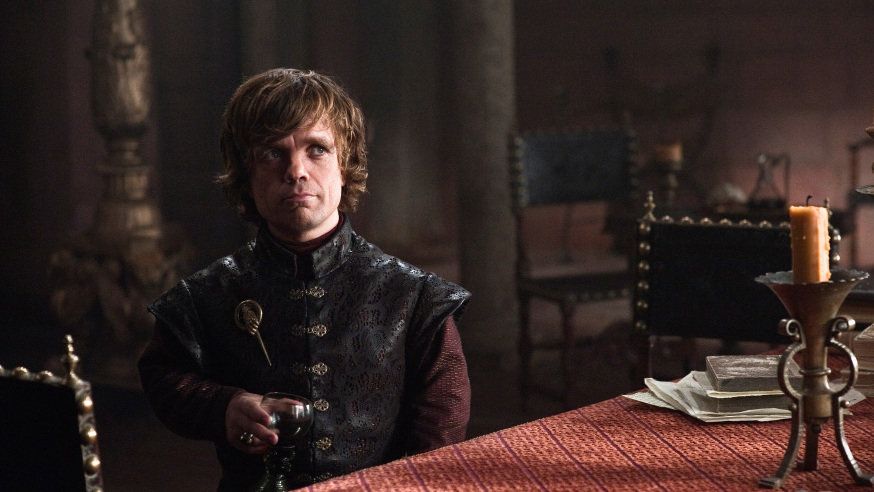 Tyrion Lannister could have easily been the type of character that was played for comic relief. Known as the "Imp" by many of his compatriots, he's the black sheep of his prestigious family. And he has to rely entirely on his cunning to maneuver through King's Landing.
Thanks to Peter Dinklage's rich and charismatic performance, Tyrion has emerged as one of the most fascinating characters on Game of Thrones. Dinklage's performance has been one of the consistent bright spots in the series, because of his near perfect delivery of Tyrion's brilliantly witty lines. He doesn't play too much for the sympathy he could easily engender, given the tragedies he's endured. But he makes it clear that — just as a Lannister always pays their debts, Tyrion always remembers the ways in which he's been slighted.
4. Lena Headey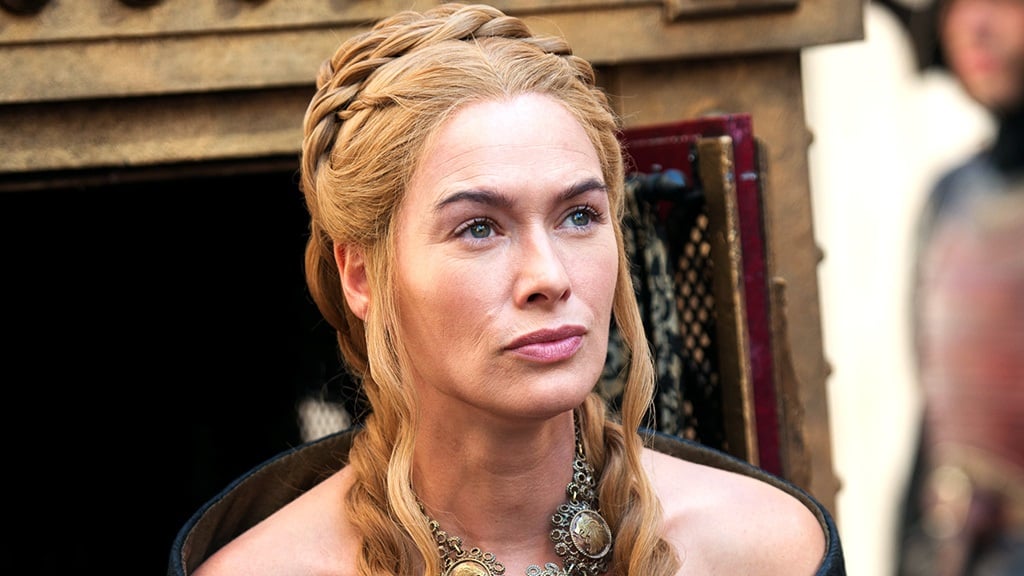 It would be so easy to hate Cersei Lannister. Throughout her time on Game of Thrones, she's played a masterful role in subverting many of the more heroic characters she's encountered. But thanks to Lena Headey's tremendous performance, she's become one of the most complicated and, at times, sympathetic villains in TV history.
Cersei knows what she wants, and she knows how to get it. But beneath her icy exterior, there is a woman who has been consistently and relentlessly made to feel less than. She's been mentally abused by her father and has endured horrifically unhealthy relationships with her brother, husband, and children. Headey plays Cersei in a way that makes it seem as though she carries these emotional wounds balanced precariously on her shoulders.
In her darkest moments, she's been painfully vulnerable. And over time, fans who once hated her have come to understand her actions. It's a testament to Headey's skill as an actress that she's been able to make us see Cersei in a new light.
3. Pedro Pascal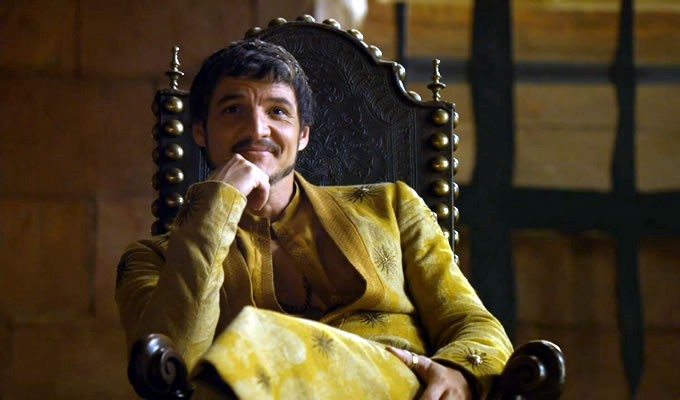 Oberyn Martell only appeared in a handful of Game of Thrones episodes. The fact that he is still remembered as a fan favorite speaks volumes to the impression that he left behind. Charming, sharp-tongued, and intensely intelligent, Oberyn came to King's Landing to remind the Lannisters that they hadn't yet paid a very important debt. He wanted to avenge his sister's brutal death, but he didn't let that quest stop him from enjoying the finer and more seductive aspects of life in the capitol.
Pedro Pascal's portrayal of the Red Viper was vibrant, evocative, and exciting. He breathed a genuine life into the prince, one that made him feel as if he was an old friend rather than a fictional character in a fantasy world. In the end, Oberyn tried to fight the Mountain in his quest for vengeance, and ended up enduring perhaps the most barbaric death in Game of Thrones' history. And fans mourned his loss as though he'd been around since the beginning.
2. Gwendoline Christie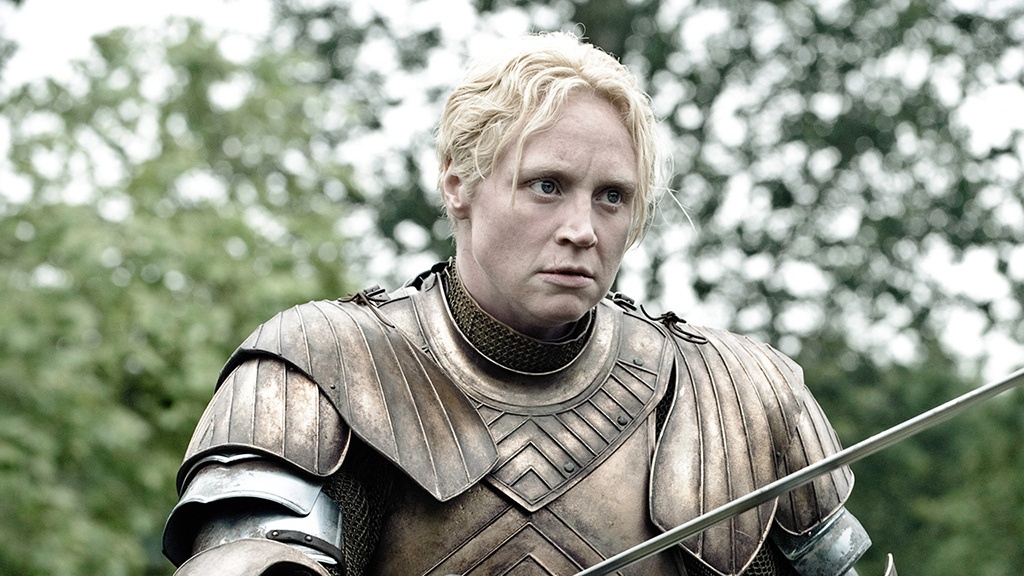 Brienne of Tarth is, in so many ways, an enigma. She's a warrior through and through, with a fierce loyalty and years of pent up emotions that she keeps carefully guarded. She is a woman who's taken on so many masculine attributes in order to carve out the type of life she wants. For that, she is unapologetic. When she first showed up, she was ridiculed. But these days, she's revered by nearly every character that's interacted with her.
It would have been easy for the Game of Thrones team to cast an imposing actress in the role and let her stature do most of the work. But Gwendoline Christie has turned Brienne into a character that is vulnerable and open as often as she is menacing and severe. Christie's brilliant performance has shown that there's a grey area where gender roles are concerned. Brienne can be strong and weak, fierce and empathetic. That complexity has helped make Brienne an irreplaceable part of the Game of Thrones series.
1. Iwan Rheon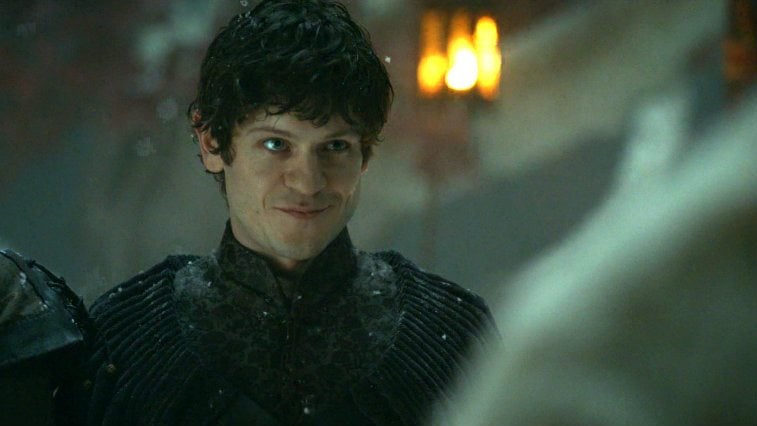 There's evil, and then there's Ramsay Bolton. The sociopathic son of Roose, he brutalized and terrorized multiple characters during his time on Game of Thrones. And he had the best time doing it. Few deaths on the series have felt as triumphant as Ramsay's, and that's a testament to just how terrible he was.
Iwan Rheon brought out a childlike glee in Ramsay Bolton. It was unnerving, disturbing, yet you couldn't take your eyes off of him when he was on-screen. Unlike many of the other villains on GoT, Ramsay wasn't smart or well-connected enough to hide his malicious intentions. Rheon was never subtle when it came to playing Ramsay, but that was always the right choice for the role. And as a result, he crafted one of the most vile characters to ever appear on TV.
Follow Katherine Webb on Twitter @prufrox
Check out Entertainment Cheat Sheet on Facebook!