5 Best (and 5 Worst) Denzel Washington Movies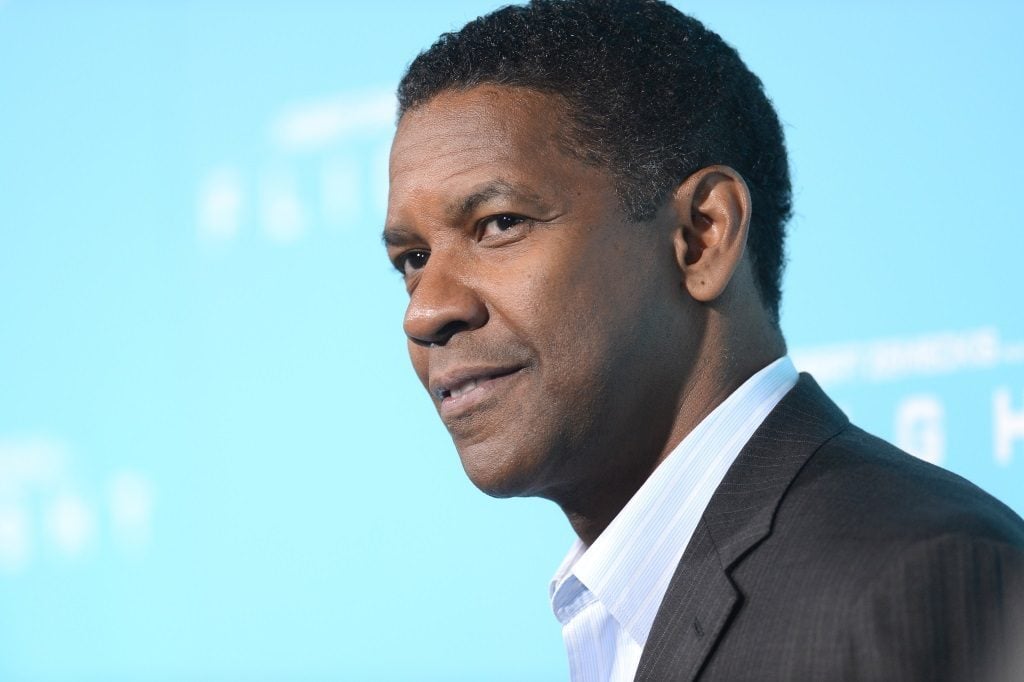 Few actors in Hollywood are as widely beloved as Denzel Washington. Since his film career began in the early 1980s, Washington has emerged as one of the legendary actors of our time and one of the few who can handle every genre he takes on with poise and charisma. Delivering strong performances in nearly every project he appears in, Washington has the ability to elevate virtually any film he signs on for, but even he isn't immune from making a bad film every once in a while.
Today we're taking a look at some of the actor's finest work as well as some of the cinematic embarrassment he probably wishes we'd forget. For the record, we're taking into account the cultural impact of the below films, the critical response, and fan favorites from Washington's filmography.
Best:
1. Glory (1989)
This was the breakthrough role that established Washington as an unmistakable talent. As the slave escapee-turned-soldier Trip, Washington creates so compelling a character that the role earned him his first Academy Award. In the years since its release, Glory remains one of the best Civil War films ever made, thanks in large part to director Edward Zwick.
2. Malcolm X (1992)
Washington's stirring portrayal of the civil rights activist and historical icon in Spike Lee's film is arguably among his best performances. In fact, his loss of the Best Actor Oscar to Al Pacino for his over-the-top turn in Scent of a Woman is often cited as one of the academy's most stunning missteps.
3. The Hurricane (1999)
Another stunning Washington performance grounds this drama about real-life boxer Rubin Carter, who was wrongfully imprisoned for murder in the 1960s. Though the film has been accused of historical inaccuracy, director Norman Jewison delivers a memorable drama, and Washington has never been better in yet another Oscar-nominated role.
4. Training Day (2001)
Director Antoine Fuqua has become a regular collaborator of Washington's, with the pair having followed this thriller with The Equalizer and The Magnificent Seven. As rogue cop Alonzo Harris, Washington lights up the screen, taking a refreshing break from the righteous characters he normally plays, and earned his second Oscar as a result.
5. Inside Man (2006)
Another Spike Lee-directed film, this one stars Washington as an NYPD hostage negotiator tackling an elaborate bank heist led by Clive Owen's Dalton Russell. Thanks to the star power and intriguing mystery at its heart, the film — which also stars Jodie Foster, Christopher Plummer, Chiwetel Ejiofor, and Willem Dafoe — ultimately wound up becoming Lee's highest-grossing film to date and a critical smash.
Worst:
1. Carbon Copy (1981)
https://www.youtube.com/watch?v=q4J8S49bDL8
In his film debut, Washington suffered through this gimmicky race comedy, in which he plays the unexpected son of businessman Walter Whitney (George Segal). Although the script and its many racially themed gags are unlikely to elicit much laughter, at least it gave Washington the transition to the big-screen. Thankfully, his film career almost universally improved from this point going forward.
2. Power (1986)
This Sidney Lumet drama stars Richard Gere as a media consultant working in the political sphere. Despite a cast that also includes Gene Hackman, E.G. Marshall, J.T. Walsh, and Washington, as a public relations expert who butts heads with Gere, the film's unimaginative script fails to measure up to the talent on-screen.
3. Heart Condition (1990)
As Washington's follow-up to Oscar winner Glory, this comedy sees the actor play lawyer Napoleon Stone, who is gunned down and has his heart passed on to a racist cop played by Bob Hoskins. Hilarity presumably ensues when Stone's ghost haunts his heart's new owner, and the duo endeavors to solve the former's murder. Except hilarity does not, in fact, ensue.
4. Virtuosity (1995)
This one is so notoriously ridiculous that it had to make our list. The laughable premise sees a virtual serial killer (Russell Crowe) escape the virtual reality program that created him to wreak havoc in the real world, leaving Washington's Parker Barnes to stop his crime spree. Like most 1990s films about technology, the visual aesthetic is terribly dated, though devoted fans may wish to see Crowe and Washington share the screen 12 years before they'd reunite on American Gangster.
5. The Book of Eli (2010)
This post-apocalyptic neo-Western ultimately boils down into a religious allegory. While Washington is great as always, the pacing is off, the script underdeveloped, and the final twist is shocking in the worst way. Plus, Mila Kunis is woefully miscast. This is one that not even Washington can save. Don't waste your two hours.
Follow Robert Yaniz Jr. on Twitter @CrookedTable
Check out Entertainment Cheat Sheet on Facebook!