15 Best and Worst Disney Channel Movies You Need To See
The Disney Channel has given us some of the most glorious TV movies of all time. From Zenon: Girl of the 21st Century to Smart House and The Cheetah Girls, tweens and teens growing up in the '90s and early 2000s always had something extra special to look forward to on the Disney Channel. Even today, the network has continued to roll out some gems including the more recent Descendants franchize.
However, everything can't be a hit. From the looks of the live-action Kim Possible movie, it may be a disaster, and other newer flicks don't seem to resonate like they did with a Disney Channel audience of a past time. Still, there is something genuinely delightful about watching a really awful movie. Here are some of the best and worst Disney Channel Original movies out there.
15. Hatching Pete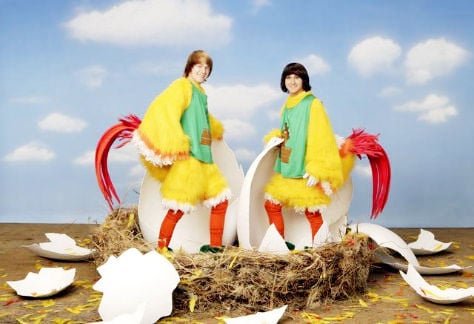 By 2009 when Hatching Pete debuted on the Disney Channel, it was clear that they had begun running out of original ideas. Starring Hannah Montana alum Mitchell Musso, the film followed the introverted Pete Ivey (Jason Dolley) and his bestie, super extrovert, Cleatus Poole (Mitchel Musso) who also wants to moonlight as the school's mascot, a chicken.
Unfortunately, Cleatus is allergic to the chicken suit and Pete must step in for the sake of the school's reputation. The movie could have literally had any other storyline than this one, and it would have been better. Hatching Pete's tagline is "Cock-a-Doodle-Who?" which is pretty much as good as it gets.
Next: "The Simple Life" did this storyline better.
14. Cow Belles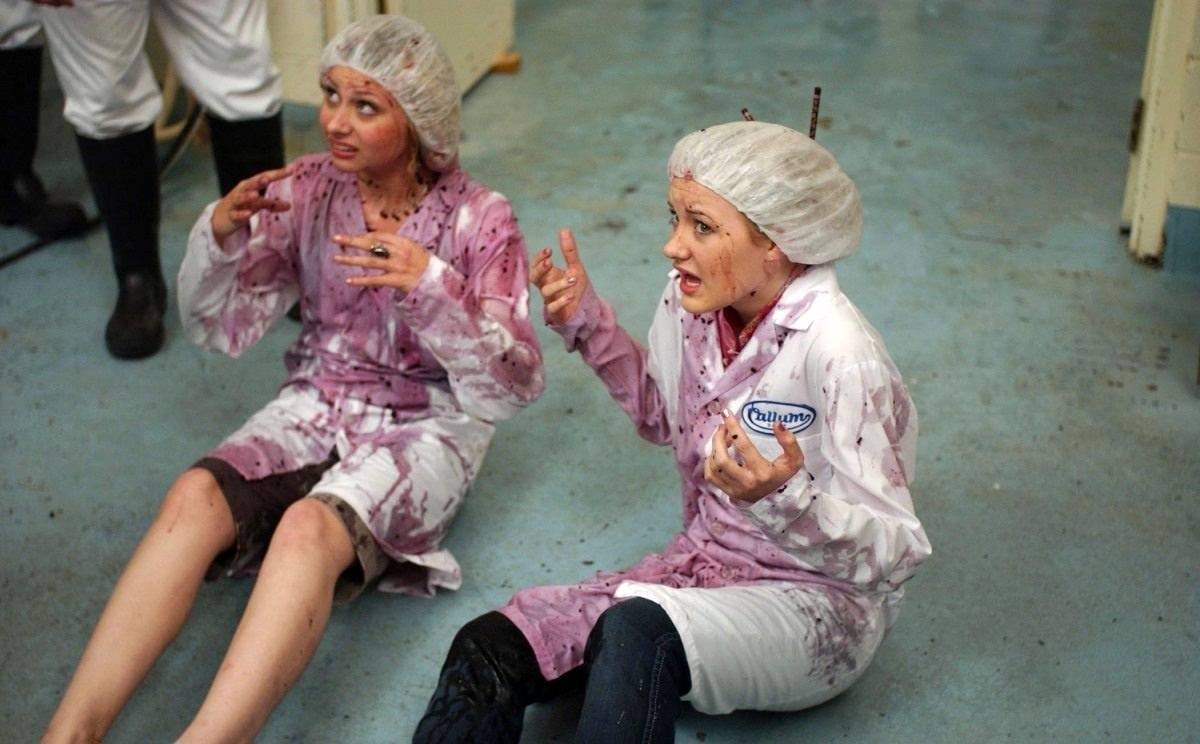 The spoiled rich girl trope is beyond played out, so when Cow Belles hit the Disney Channel in 2006, everyone rolled their eyes. Starring real-life sisters Aly and AJ Michalka, the film follows two bratty sisters who after burning down their house, are forced to work in their father's dairy factory. At least Cadet Kelly had a real punishment when she was sent to military school.
It was like the Disney Channel dredged up every horrible stereotype they could think of concerning millennials and threw it into one film. It was not enjoyable to say that least. After all, we'd already seen it on the reality series, The Simple Life which did it better.
Next: Kirk Cameron literally became a dog in this movie. 
13. You Lucky Dog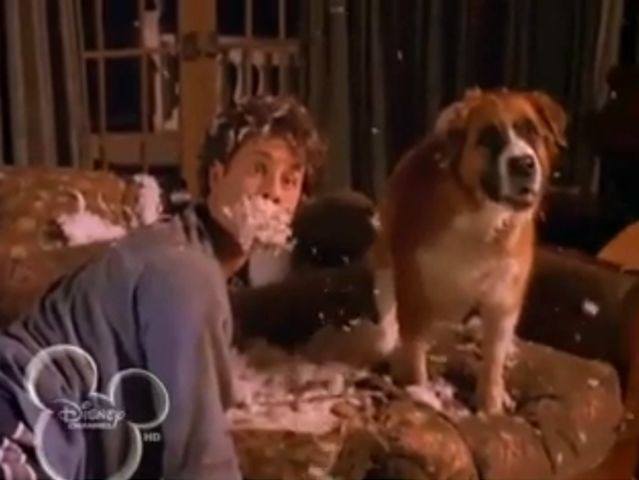 Rating: It's no Doctor Dolittle 
In 1998, just a year into the Disney Channel Original Movies (DCOM), Kirk Cameron starred in You Lucky Dog as dog psychic Jack Morgan. Everything was all cute and Doctor Dolittle-esque until Jack was fighting off a dog's evil family and he eventually gets turned into a canine himself.
The only good thing about the rather clunky film was that it highlighted the fact that dogs can have mental illnesses too, but we're not sure the Disney Channel audience actually caught on to that. Kirk Cameron did not give us Growing Pains to go on and do this.
Next: A beloved franchise that ruined its own cast. 
12. Return to Halloweentown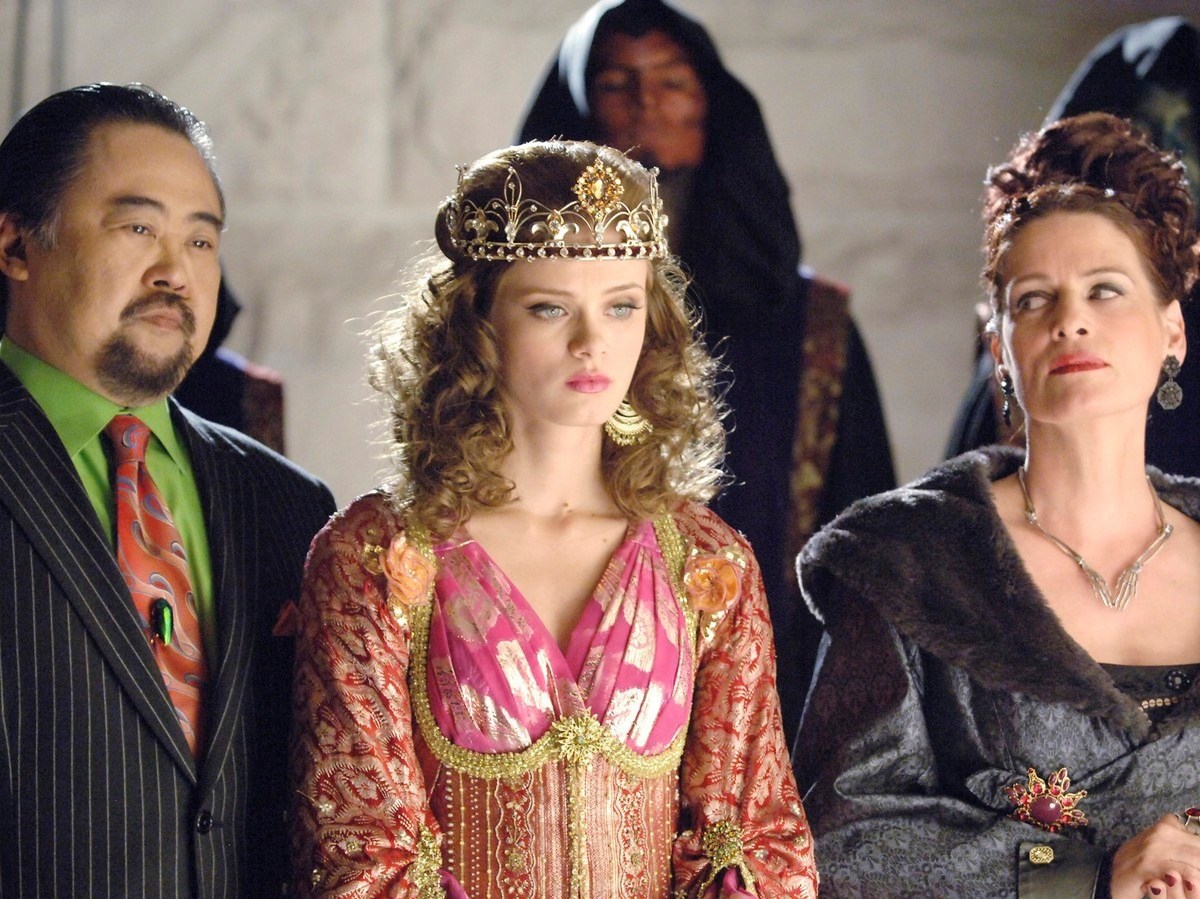 Rating: Missing some magic 
First and foremost Halloweentown is an iconic franchise (RIP Debbie Reynolds). However, in 2006, the fourth and final installment of the franchise Return to Halloweentown debuted, and it was the pits. In the film, Marnie Piper arrives at the Halloweentown University and gets into mischief and mayhem.
However, the movie never stood a chance. First and foremost, Disney Channel had the nerve to replace original star Kimberly J. Brown in the lead role of Marnie Piper with actress Sara Paxton. Paxton was fine in the part, but Brown was sorely missed, and the script didn't have the magic of the original three.
Next: If you like horses and a dull narrative this is the film for you. 
11. Horse Sense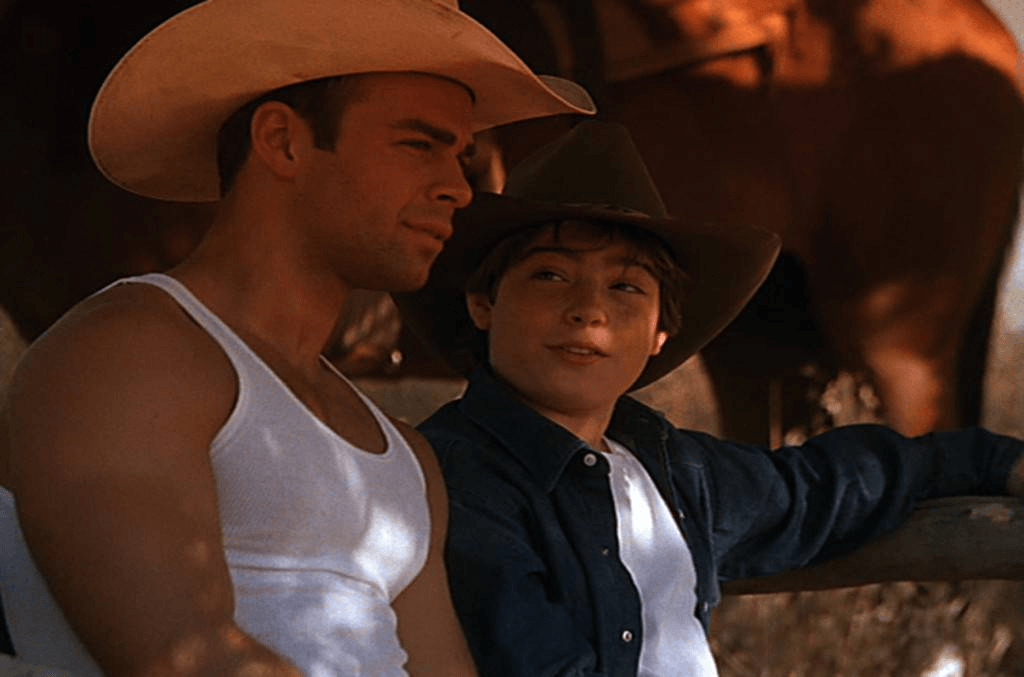 Rating: You should've watched Richie Rich 
As cute as Andrew and Joey Lawerence were in 1999, Horse Sense was not a thrill. The film follows the traditional spoiled boy going to do hard labor tale. Basically, a bratty boy is forced to go to his cousin's Montana Ranch and learn to work the land. The movie isn't so bad as much as it's just really dull with a super predictable ending.
At least we got to see a few horses sprinkled throughout the film.
Next: A not-so-scary mystery.
10. Phantom of the Megaplex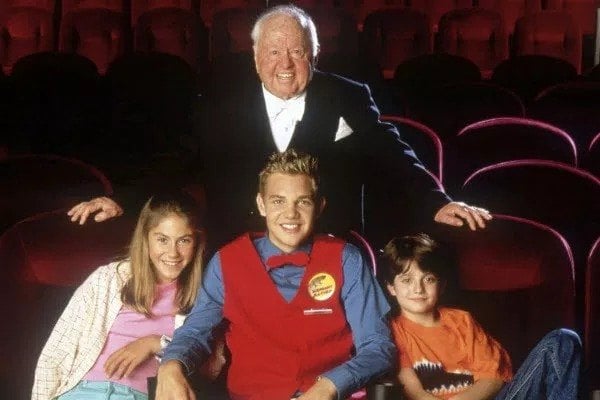 Rating: Not so mysterious after all. 
We love a good mystery when it's done well. However, when it's not then we would have been better off watching Scooby Doo. Phantom of the Megaplex follows 17-year-old Pete Riley, who has a part-time job at his local movie theater. Everything is peachy until the day the theater is set to host a massive movie premiere, and things go awry.
It's up to Pete to figure out why the staff keeps disappearing and why all the equipment is malfunctioning. The problem with the movie was there wasn't a mystery at all. In fact, the best part of the whole thing was Mickey Rooney as the senile old man who thought he worked at the theater.
Next: This movie is as confusing as its title. 
9. Life Is Ruff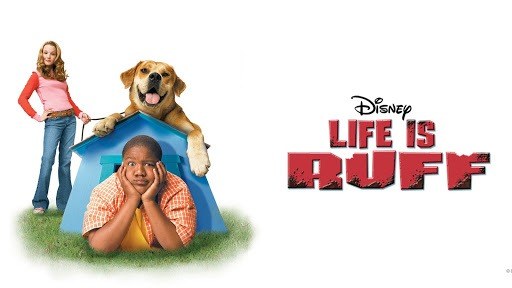 Rating: The title is as rough as the plot 
When you put two Disney Chanel stars in one film, That So Raven's Kyle Massey and Hannah Montana's Mitchell Musso, you should have something decent on your hands. Unfortunately, that was not the case with Life is Ruff. The film follows Calvin (Massey) a comic loving 13-year old boy who gets a dog from the pound to enter it into a dog show, win and hopefully purchase a prized comic he's been after.
If that plot sounds convoluted, that's because it is. When dogs can't even elevate a film, you know it's a disaster.
Next: A mega- Disney Channel Movie
8. High School Musical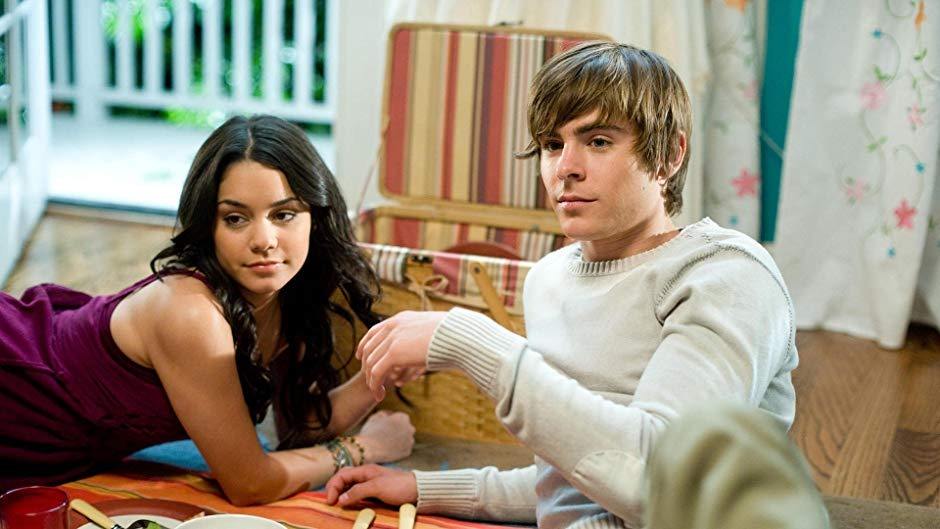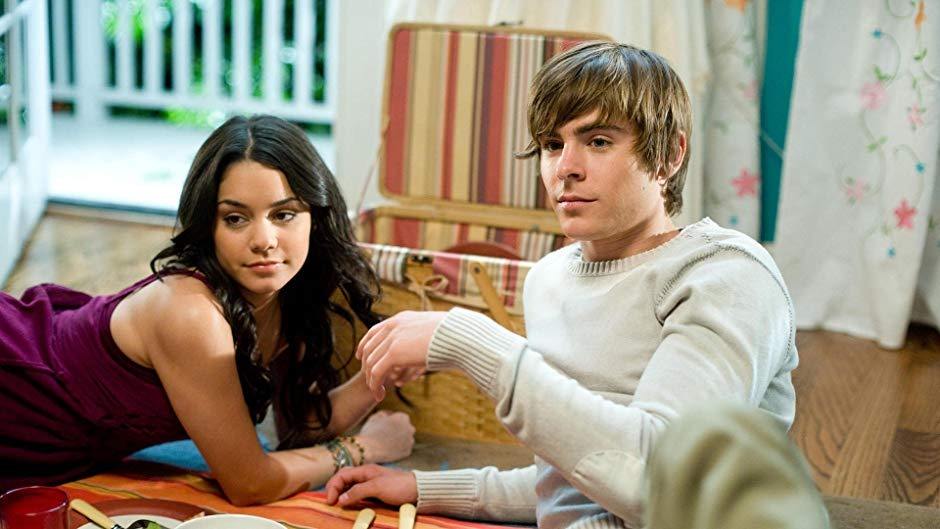 Rating: Ashley Tisdale is a national treasure
Though it's not our fav, we certainly get the brilliance of High School Musical. The movie follows Troy Bolton (Zac Efron), the star athlete at a small-town high school. While vacationing, Troy falls for nerdy beauty Gabriella Montez (Vanessa Anne Hudgens). The pair meet once again at school after Gabriella transfers, and they come together for the schools musical while navigating their respective friend groups and other obligations.
The movie was so popular that its sequels debuted in theaters.
Next: A DCOM franchise that sparked some major girl power.  
7. The Cheetah Girls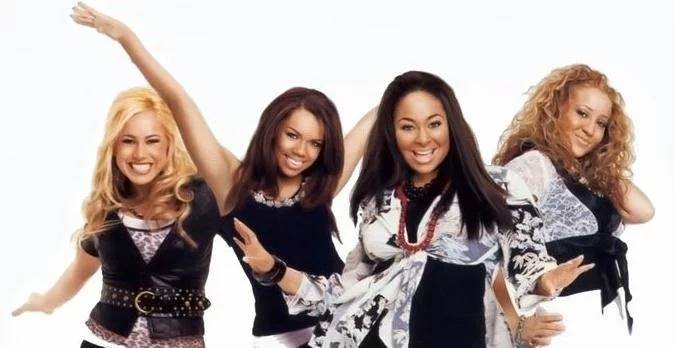 Based on the beloved books of the same name, the Disney Channel brilliantly crafted, The Cheetah Girls. The film follows four teen girls in Manhattan – Galleria, Chanel, Dorinda, and Aqua (Raven Symone, Adrienne Bailon, Sabrina Bryan and Kiely Williams) who dream of making it big in the music industry. We watch as the foursome stumble and make mistake until they perfect their craft and rise to fame.
From the catchy tunes to the absurd costumes (which of course included a ton of cheetah print) we watched as The Cheetah Girls literal went on tours, sold albums, got merchandise deals and everything else in between. Unfortunately, the franchise ran a bit too long, and by the final Cheetah Girls film, things got really bad.
Next: The story of a surfer turned snowboarder.
6. Johnny Tsunami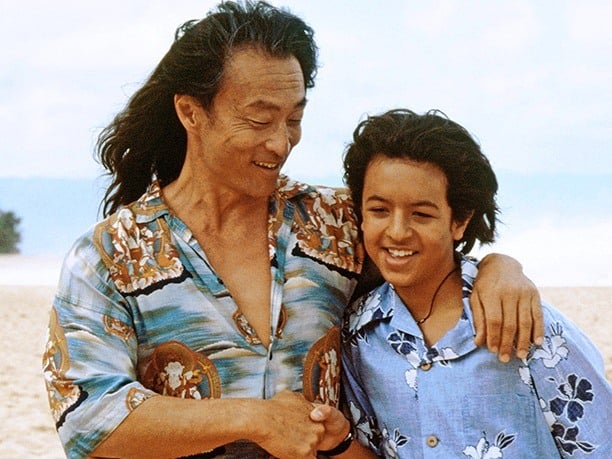 One of the hardest parts about being a kid is figuring out where you fit in which is why 1999's Johnny Tsunami resonated with so many teens and tweens. The film followed Hawaiian surfer Johnny Kapahala (Brandon Baker) who is forced to leave everything he knows behind including the waves and surf when his family relocates to Vermont.
Struggling to fit in at his new school especially with the ski culture, Johny learns that he might not have the chops to ski, but snowboarding is right up his ally. The film was so good that it was It was nominated in 2000 for the Humanitas Prize as Children's Live-Action Category.
Next: A film with the Stevens at the center. 
5. The Even Stevens Movie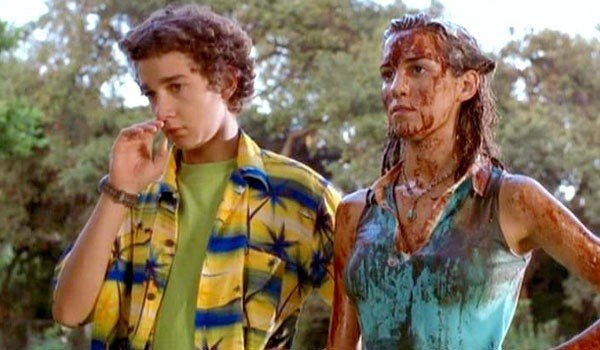 Rating: Fun and shenanigans for the whole family
Feel free to fight us, but Even Stevens is still one of the most legendary shows to ever debut on the Disney Channel, so it's no wonder then that The Even Stevens Movie was equally iconic.  The film followed the Stevens family who are delighted to get an all-expense paid vacation on an exotic island.
Obviously, things begin to fall apart, its Even Stevens after all. The family's villa collapses, and they are blamed by the islands' residents for putting a curse on their land. The soon realize they are trapped in a reality TV scheme. How iconic is that for 2003?
Next: A girl who got the best 13th birthday gift. 
4. Halloweentown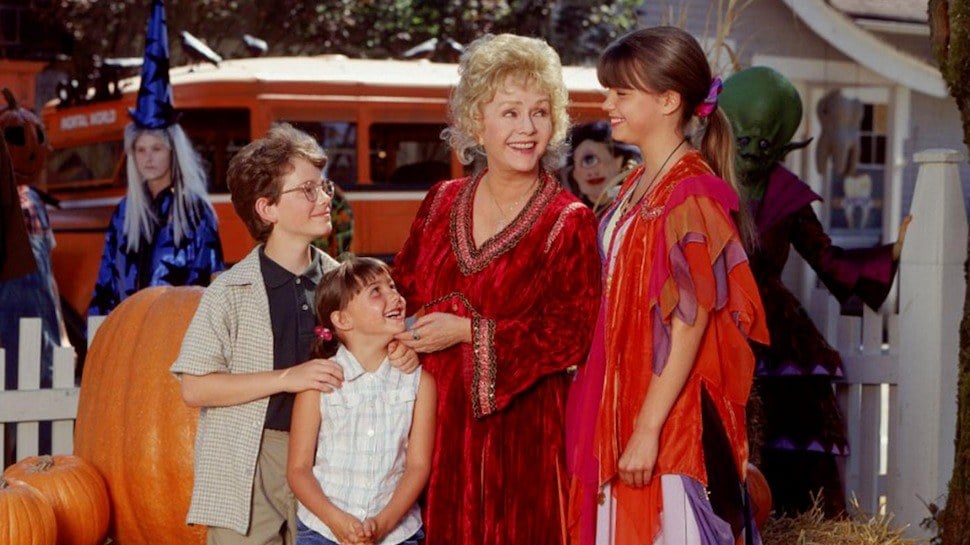 Rating: Wickedly wonderful
Being a teen wasn't the easiest age, therefore when Marnie Pieper (Kimberly J. Brown) learned at the age of 13 that she was a witch who could do magic, we all wanted to be her. Not only did she have Debbie Reynolds as Grandma Aggie, but she also got introduced to the whimsical, wonderful world of Halloweentown,
This movie was the best predecessor to Harry Potter.
Next: A movie that gives the villains the praise they deserve. 
3. Descendants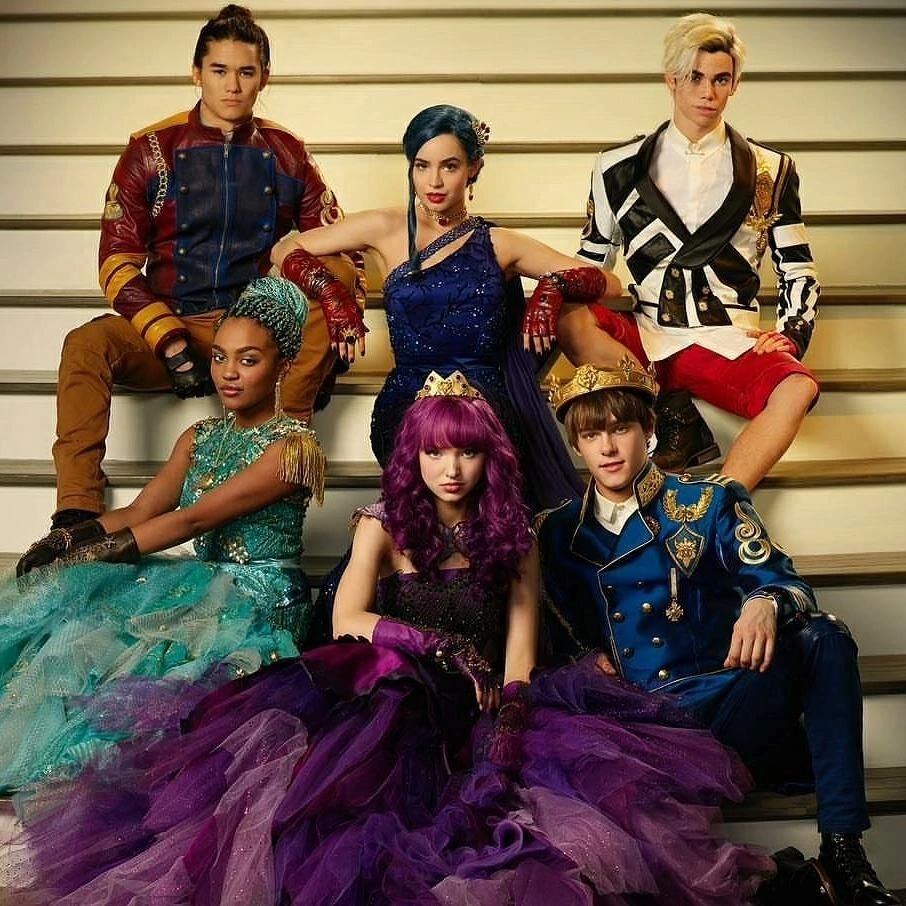 Rating: Being bad can be really good
Though we ride for the OG Disney Channel original movies, we have to give it up to the Descendants for being pretty amazing. The concept for the 2015 flick was just brilliant. The film follows the teenage children of Disney villains  Maleficent, the Evil Queen, Jafar, and Cruella De Vil.  The group of teens band together on a mission to steal the Fairy Godmother's wand and free their parents from prison.
The movie hit the Disney channel with rave reviews and also spawned some sequels, one that dropped in 2017, and the other which is set to debut in 2019.
Next: The girl who ushered us into the 21st century. 
2. Zenon: Girl of the 21st Century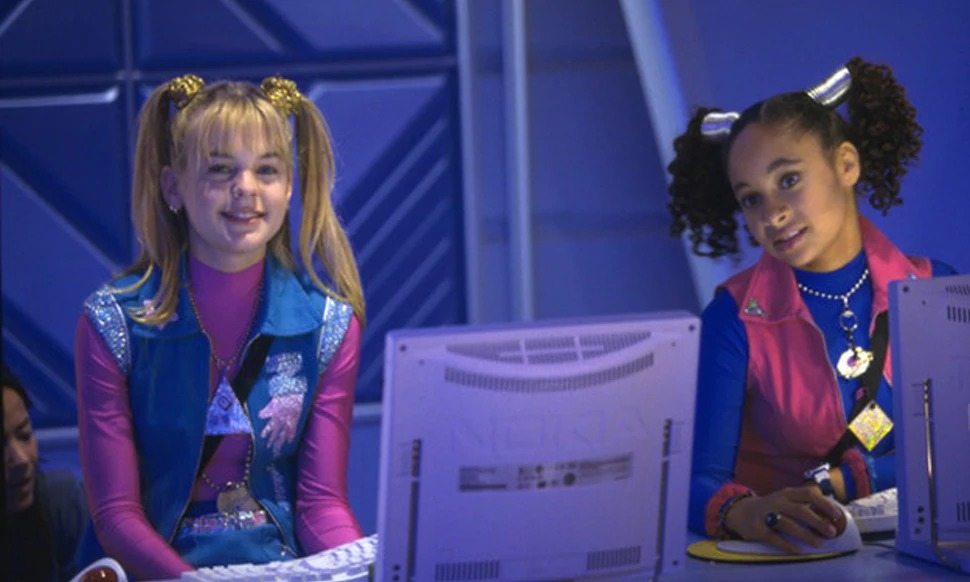 In 1999, the Disney Channel delivered yet another gem to us, Zenon: Girl of the 21st Century. Kristen Storm started as Zenon, a girl living in a space station in the year 2054. However, because she can't stay out of trouble, her parents ship her off to Earth to stay with her Aunt Judy. Naturally, Zenon doesn't fit in on Earth, but the brilliant part of this film is that she doesn't try to. Instead, she goes to the beat of her own drum.
In the end, she makes friends and thwarts a plot that threatens the space station that her parents are still on. And, she also gets home in time to see the pop-rock group Microbe and their hunky frontman Proto Zoa.
Next: A movie about a house that everyone wanted to live in. 
1. Smart House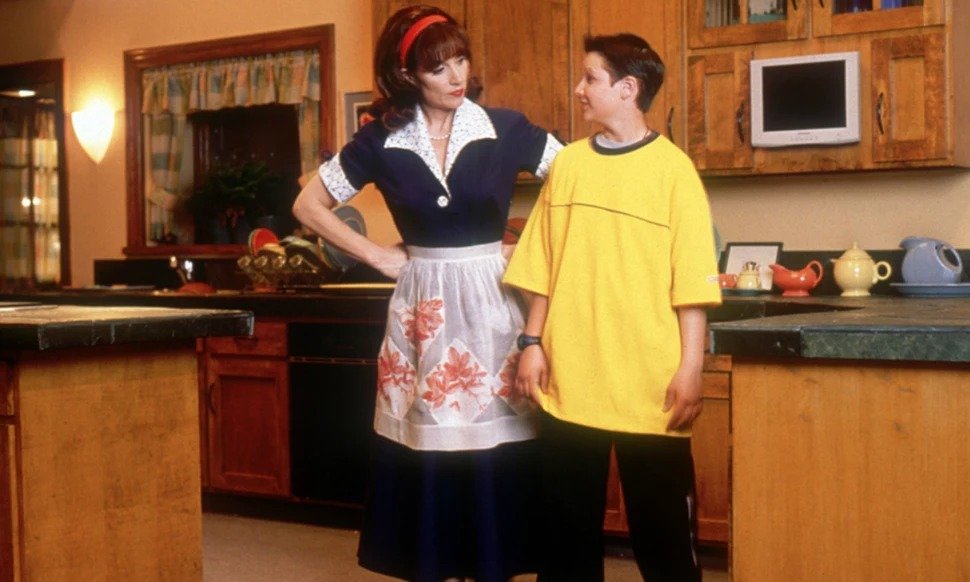 Rating: "Jump, jump, the house is jumping."
In 1999 learning about new technologies was all the rage and the Disney Channel epitomized it with one of their greatest original movies, Smart House. Teenage computer whiz Ben Cooper (Ryan Merriman) wins a smart house in a competition that he hopes will help his widowed and overwhelmed father.
The house is run by a computer that Ben names Pat (Katey Sagal). Everything is going fabulously at first, Pat has a ton of tricks up e her sleeves to keep the household running. However, out of jealousy, Ben reprograms Pat to act as a maternal figure to try and thwart his father's new romance. That's when things begin to ge crazy, and Pat spirals out of control. If you haven't seen Smart House, what is your life?
Follow Aramide Tinubu on Twitter @midnightrami.