10 Best (and Worst) Oscar Acceptance Speeches
In order to get to a point in your career in which you can give an Academy Award speech, you have to be a pretty good artist. But in many ways, giving an Oscar acceptance speech is an art form in and of itself. You have to thank the right people — definitely don't forget anyone important, like your spouse or your mom — but can't waste time by naming too many people. You have to show that you're happy you won — no one wants to see someone ungrateful up on that stage, right? But you can't be too happy, or else you look like you're an egomaniac. It's a balancing act, and over the years, plenty of stars have memorably failed to walk that line without a major stumble.
There's been Cuba Gooding Jr.'s enthusiastic victory lap, Roberto Benigni's chair-leaping bravado, and Sally Field's legendary "You like me!" There have been moments that brought film fans to tears, and others that left us scratching our heads. In some cases, these Oscar speeches have helped define the artists' careers more than the works of art they were being rewarded for. Here are 10 of the best (and worst) Oscar speeches we've ever seen.
Best: Barry Jenkins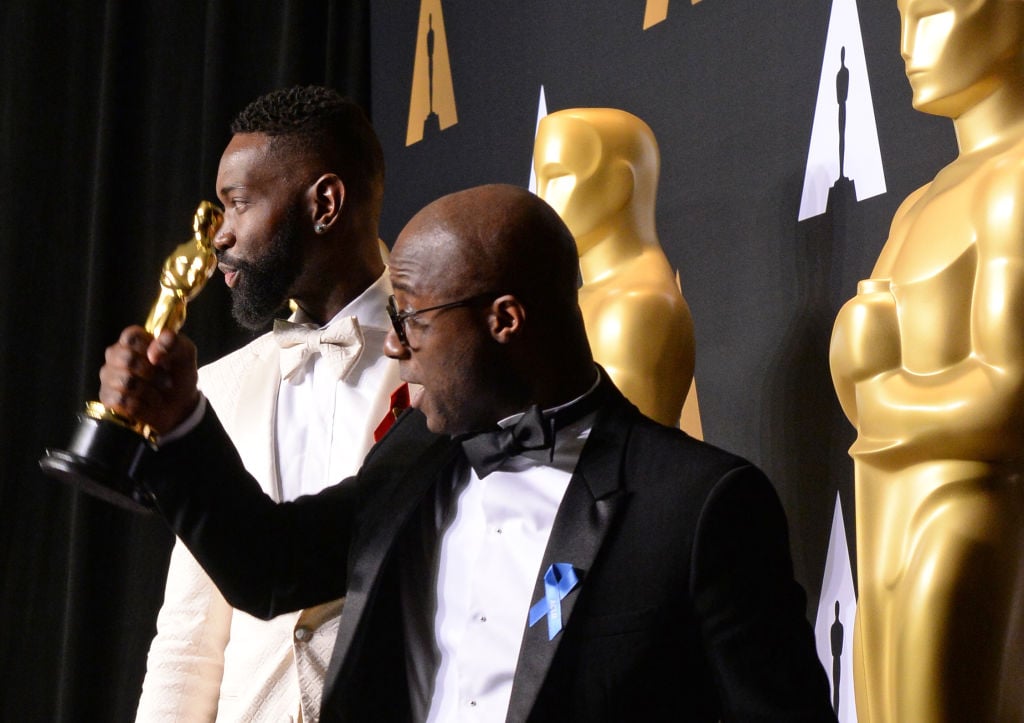 It will undoubtedly be the most talked-about moment in Oscar history — and with good reason. In the closing moments of the 89th Academy Awards, Warren Beatty and Faye Dunaway incorrectly announced that the Best Picture trophy had been awarded to this year's frontrunner, La La Land. Moments later, as the film's creative team stood on stage, they were informed that, in fact, Moonlight had won.
Cue chaos and shock on the part of both camps, as well as Beatty, Dunaway, and host Jimmy Kimmel. La La Land producer Jordan Horowitz showed incredible grace as he conceded the award to the Moonlight team. And after a few more moments of confusion, a clearly stunned Barry Jenkins — who directed the newly minted Best Picture and had already won an Oscar for Best Adapted Screenplay — took to the microphone.
Despite all the confusion, and the fact that his film had just made Oscar history in more ways than one, Jenkins spoke quickly and eloquently for his team. "Even in my dreams, this could not be true, but to hell with dreams. I'm done with it, because it's true." It was a statement that captured his own personal journey with the film, undoubtedly, but also one that spoke to how surreal the moment was. Then, he capped off his brief speech by acknowledging the film that everyone thought had won.
It seems like a bit of an understatement to call the moment unfortunate for all involved. But the fact that Jenkins was able to pull himself together and honor his film, in the midst of the circus around him, was truly remarkable.
Worst: Melissa Leo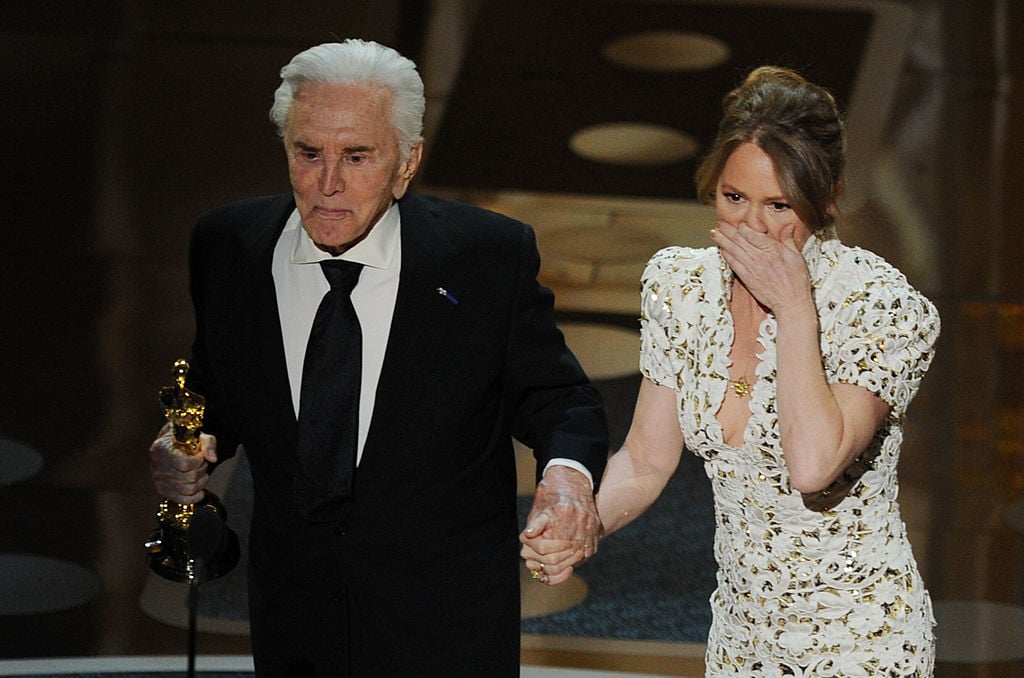 There are moments when it's clear that an actor or actress is truly shocked that they won an Oscar. But after The Fighter's Melissa Leo won a trophy in 2011 for Best Supporting Actress, she seemed so stunned that she was unable to keep a coherent thought together. She stopped midway through her speech to comment on the people in the balconies before rattling off a list of people she wanted to thank for several more minutes.
Leo had launched her own "For Your Consideration" campaign, which was controversial in some Hollywood circles, and as a result, her speech was viewed by some as a bit of a show. Whatever the reason for her erratic speech, it certainly didn't come across well.
Best: Lupita Nyong'o
Lupita Nyong'o gave one of the best performances in recent memory in 12 Years a Slave. So it was particularly satisfying to see her scoop up the Best Supporting Actress trophy at the 2014 Oscar ceremony. The actress was the epitome of poise and grace during her acceptance speech — and she used the moment to not only personally thank those who supported her, but to acknowledge the inspiration behind her performance. Notably, Patsey, the young woman she portrayed.
Nyong'o, who was born in Mexico and raised in Kenya, ended her speech saying that children all over the world should see her win as a reminder to keep dreaming. All in all, her speech was as close to perfect as you can get on Oscar night: sincere, emotional, humble, and uplifting.
Worst: James Cameron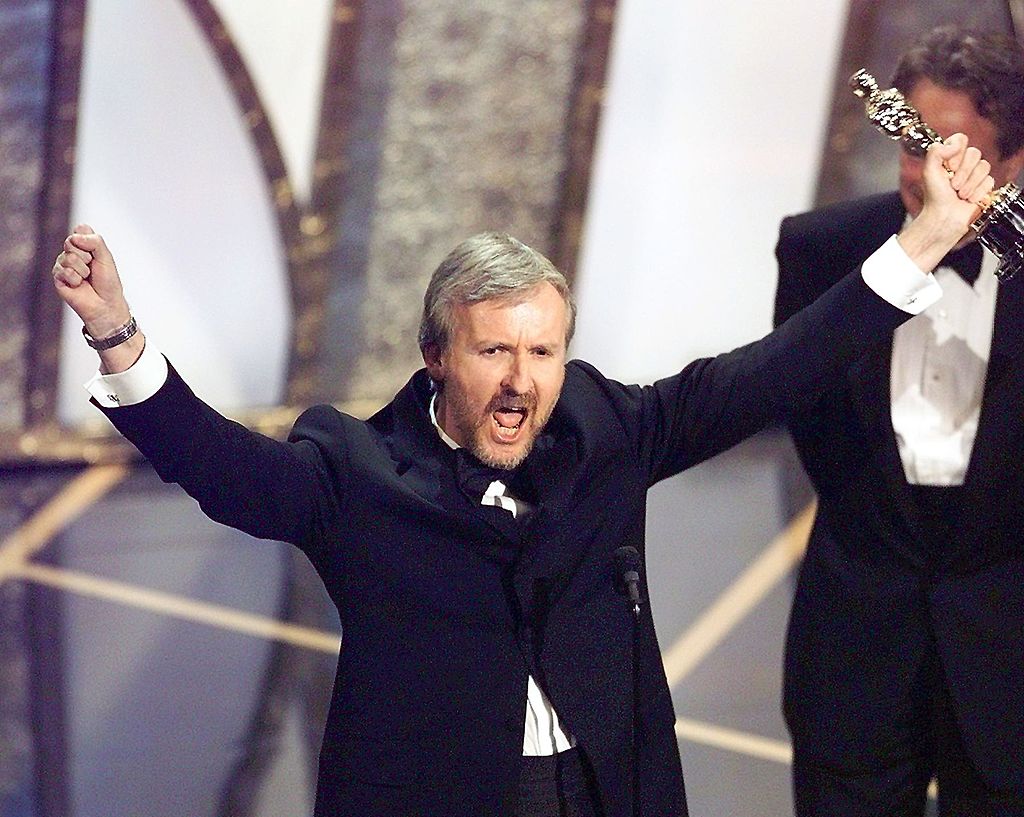 Everyone deserves to celebrate a hard-fought win. But there was something off-putting about James Cameron's self-congratulatory speech when he accepted the Oscar for Best Director in 1997. Obviously, Titanic was already a huge success; but given the hoops Cameron had to jump through to make the movie, it probably felt very good to watch it rake in accolades, too.
Still, by the time Cameron walked onto the stage to the dulcet tones of My Heart Will Go On, we all knew he was a winner. So when he pumped his fists in the air and shouted, "I'm the king of the world!" it caused more than a few eye rolls. It felt like the state champions taking an extra victory lap. Perhaps even worse, it felt like a moment right out of one of his movies — rehearsed, and completely inauthentic.
Best: Halle Berry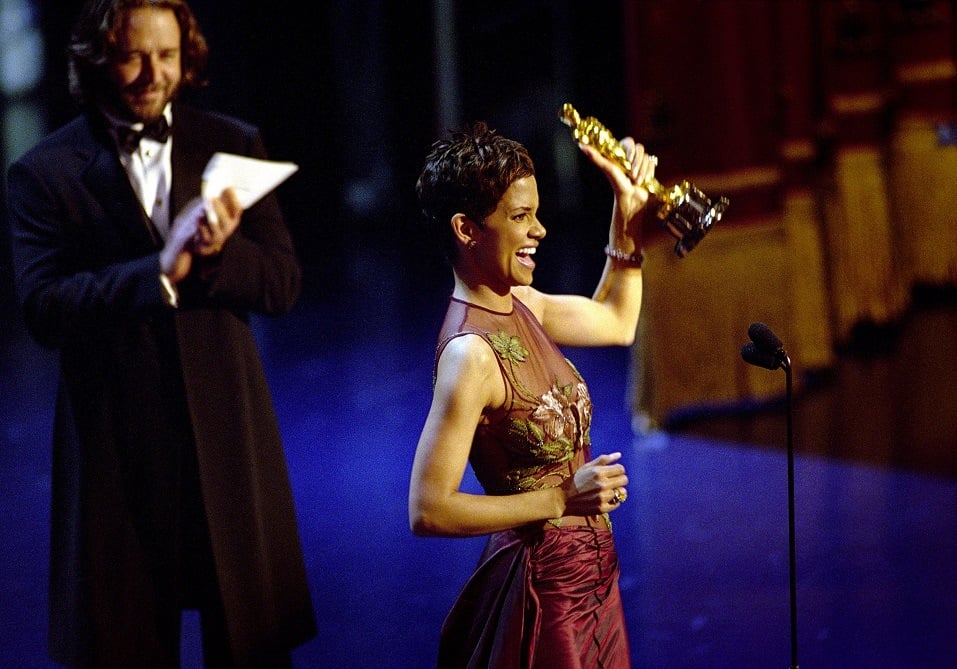 Halle Berry made history in 2002 when she won Best Actress for her work in Monster's Ball. As the first black actress to take home the award, she knew that the moment was bigger than her. And she did a wonderful job of acknowledging all the women who came before her, by calling them out on the stage.
Berry was clearly overcome with emotion, both for what the win meant personally and historically. Despite that pressure, her speech was both eloquent and heartfelt — one that set a precedent for all future Oscar history makers to come.
Worst: Warren Beatty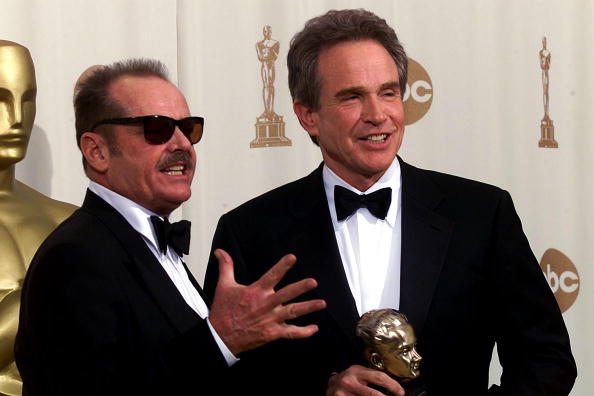 Warren Beatty's name was a trending topic immediately following the 2017 Academy Awards, thanks to the role he played in the La La Land/Moonlight mishap. In 2000, the actor and director was given the honorary Irving G. Thalberg Memorial Award at the Oscars. This award is traditionally given to an artist whose career has spanned decades.
His acceptance speech, it seemed, lasted almost that long, too. Beatty spoke kindly of those he'd worked within the industry, of his wife and children, and of the impact that being an actor had on him personally. That's all well and good, and he certainly deserved his moment in the spotlight. But all told, Beatty spoke for roughly seven minutes, a sizeable chunk of time by any standard, but especially when it happens smack dab in the middle of an already excessively long telecast.
Best: Ben Affleck and Matt Damon
Twenty years ago, no one had heard of Batfleck, or Jason Bourne. Ben Affleck and Matt Damon were just starting to become household names when they won the Best Original Screenplay Oscar for their film, Good Will Hunting. The two young actors were clearly shocked, and tried to remain composed as they began reciting their thank you's.
Then, they started to unravel a bit, and by the end, they were jumping up and down and shouting out names at random. By the time they'd thanked the entire city of Boston, the theater was in stitches, and their enthusiasm felt contagious, even through a TV screen. Since then, both Affleck and Damon have gone on to become A-listers, each with their fair share of huge successes and disappointing failures. But in that moment, anyone watching their win probably felt like they were watching two young actors become stars.
Worst: George Clooney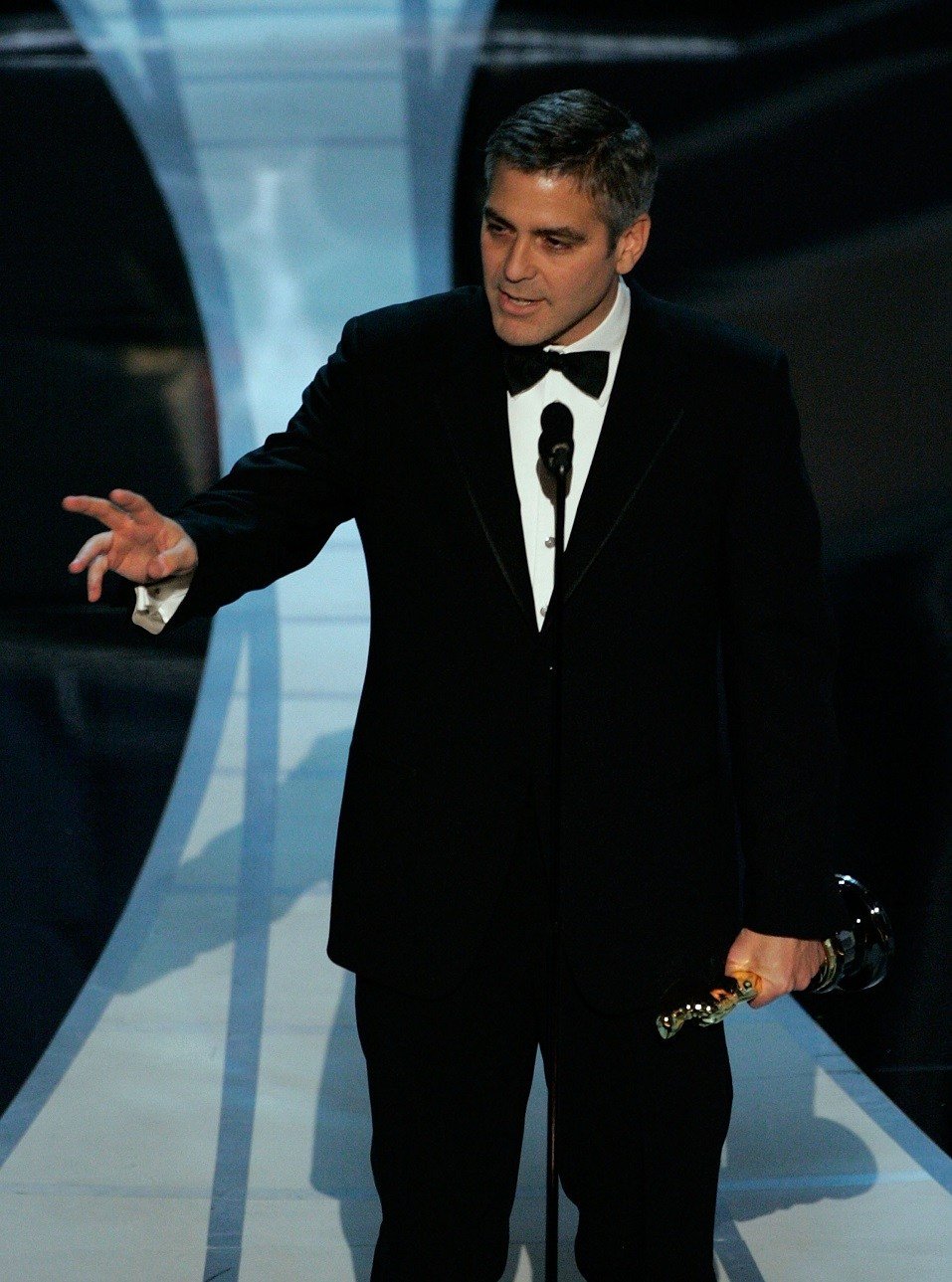 George Clooney is, for many of us, the epitome of modern Hollywood. He's suave, charming, talented, and self-deprecating — and he clearly has no problem in the confidence department. All of those qualities were on display when he accepted the Best Supporting Actor statue at the 2005 Oscars for his work in Syriana.
Unfortunately, the actor managed to somehow become a living, breathing caricature of himself in that moment. The speech started out fine, with a joke about how he wasn't going to win the other award he was up for that night, Best Director. By the end of the speech, though, he was patting all of Hollywood on the back for being the only group of people that acknowledged important social issues. It may have played well in the room, but at home it sounded more than a little arrogant — especially since he was completely ignoring the important work that organizations all around the world do for those issues.
Best: Tom Hanks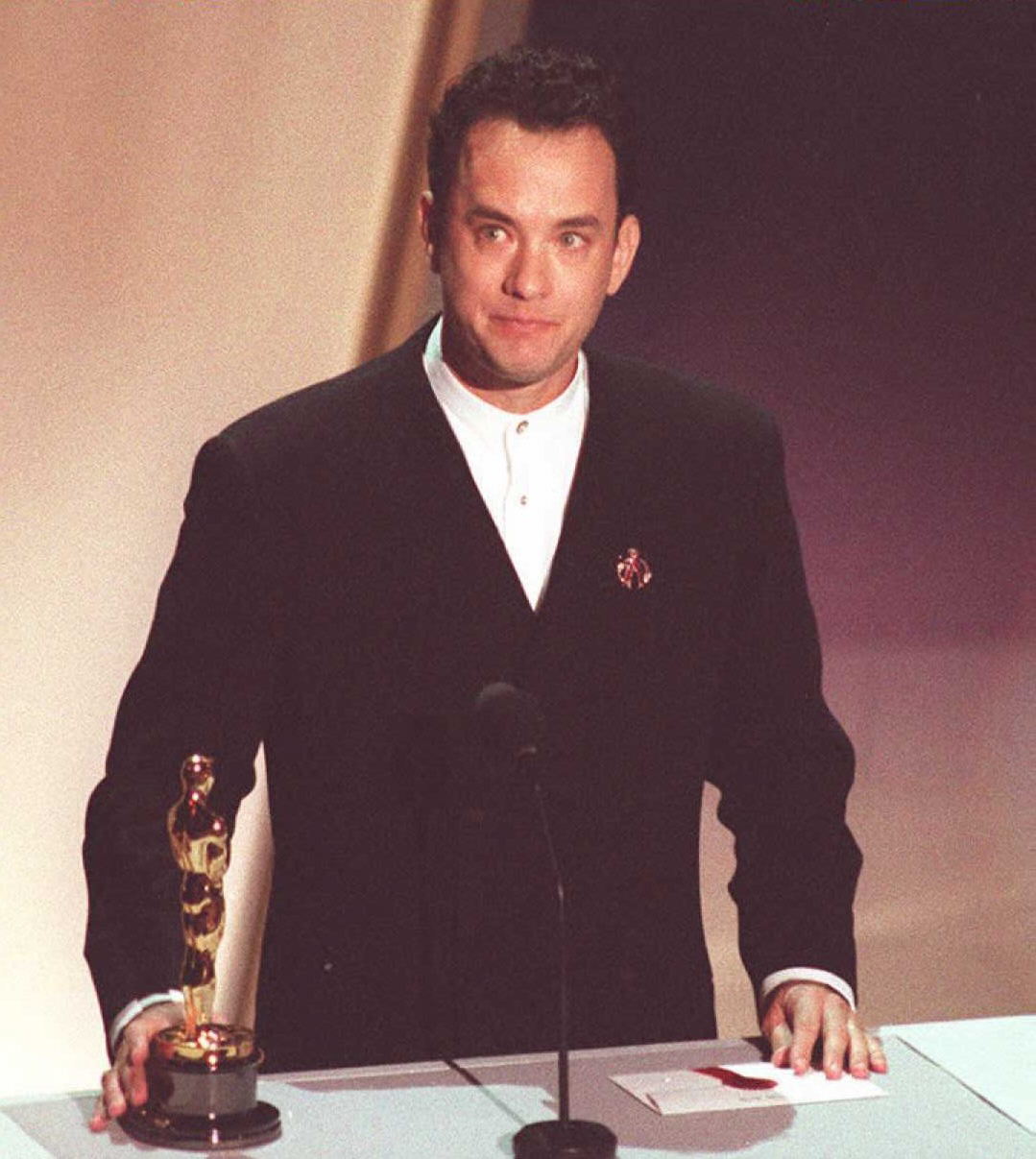 When Philadelphia hit theaters in 1993, it was one of the first Hollywood films to openly address HIV, AIDS, and homosexuality. So, in many ways, Tom Hanks gave a groundbreaking performance as Andrew Beckett, a lawyer fighting for his dignity after he was unfairly dismissed by his employers when they learned he was gay and HIV positive.
Hanks won the Best Actor Oscar for his work in Philadelphia, and he was sure to acknowledge the themes in the film during his acceptance speech. Given the fact that the topic was still controversial, his acknowledgment of the gay community and those that had died as a result of contracting AIDS was a bold and empathetic gesture. While it may not seem like much today, at the time it was a clear statement of support from one of the most well-liked public figures in America — which hadn't happened many times before.
Worst: Jack Palance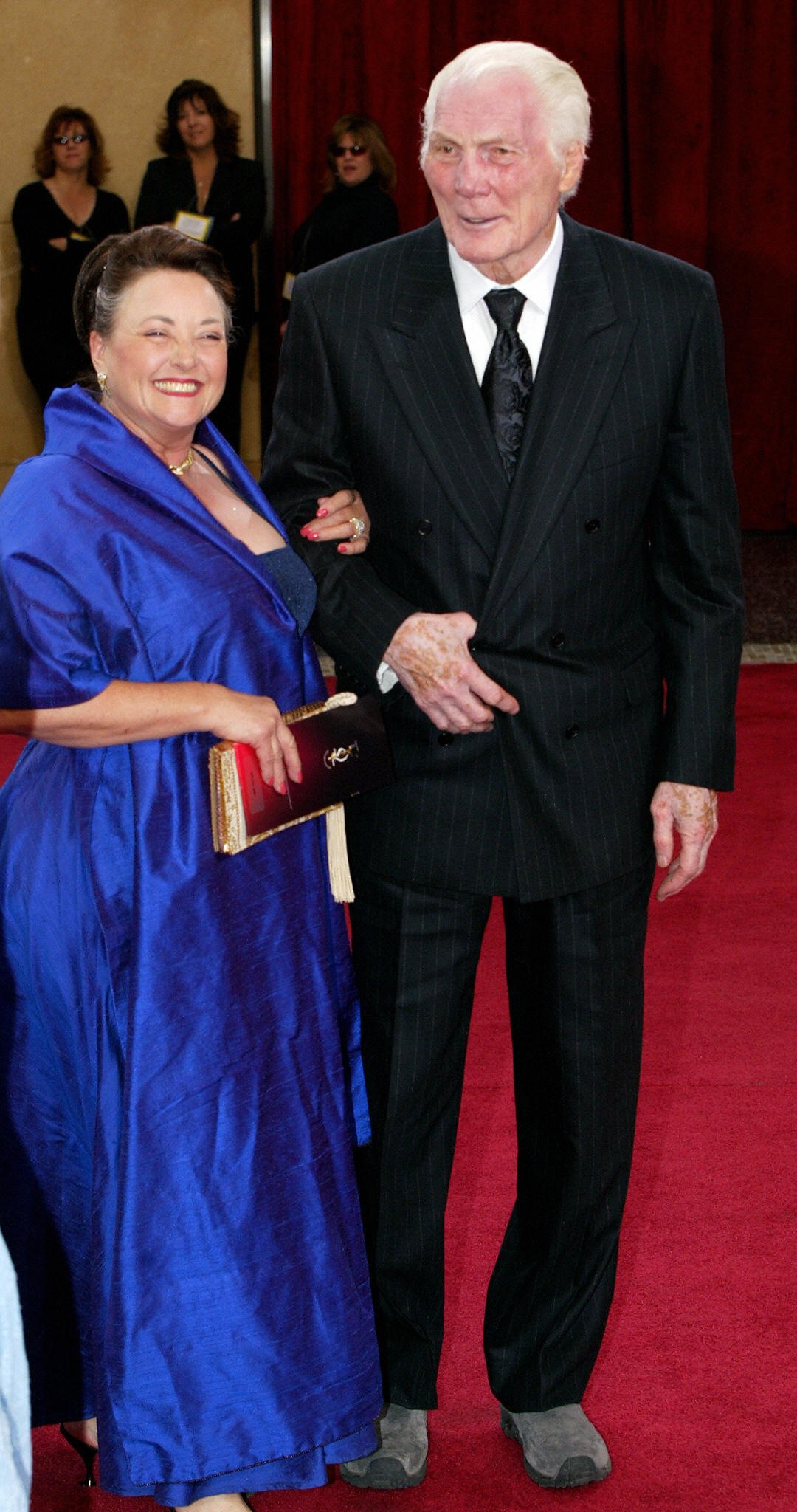 In 1992, Jack Palance won the Best Supporting Actor Oscar for his comedic turn in City Slickers. He was 73 years old, and clearly proud of that fact — because he basically made his entire acceptance speech all about his age. Now, ageism is a documented issue in Hollywood, but it's not one that will be solved by doing one-armed pushups on the Academy Award stage. Palance seemed to think it might, though. He also apparently thought that crudely insulting his fellow castmates and talking up his own awesomeness was the best way to prove that he was, in fact, worthy of the statue he had been awarded.
And the Oscar for the most self-obsessed speech of all time goes to …
Follow Katherine Webb on Twitter @prufrox.
Check out The Cheat Sheet on Facebook!