These Are the Best Baking Shows on Netflix Right Now
You don't need cable to access some of the best cooking shows on television. From food and travel shows to baking competitions to documentaries, Netflix offers a large variety of shows for every type of foodie. Need some inspiration for your next pastry, cake, or dessert? See the best baking shows on Netflix, ahead.

The best baking shows on Netflix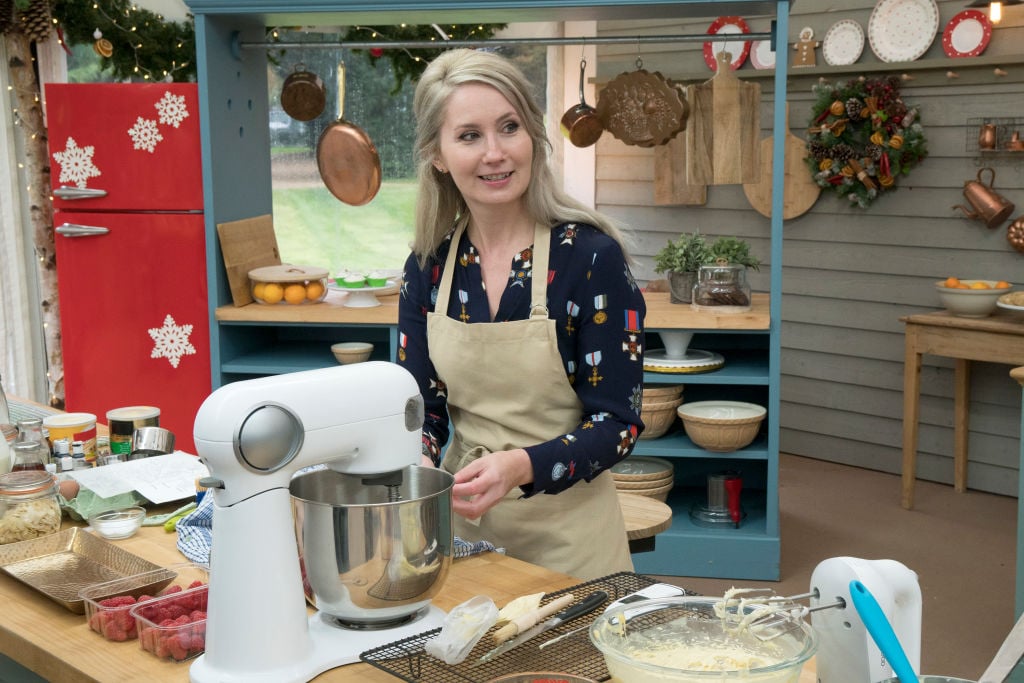 Whether you love a good laugh — and baking fail — or dream of becoming a world class baker, Netflix has it covered. From the iconic and most beloved English baking shows to dessert-making challenges, here are the best baking shows on Netflix.

'The Great British Baking Show'

The Great British Baking Show is one of the most popular baking shows around the world. The series follows a group of amateur bakers over the course of ten weeks as they set out to showcase their wide range of baking skills. Celebrity chef Paul Hollywood and food writer (and excellent baker) Mary Berry help create the baking challenges and judge the contestants on their skills and knowledge of difficult recipes.

'Nailed It'

If you want to feel better about your baking skills or love a good Pinterest fail, Nailed It is the Netflix baking show for you. The hilarious competition-style series showcases failure-prone home bakers competing for a $10,000 price. Each episode follows a group of three bakers as they set out to create three delicious and adorable edible treats. Spoiler Alert: None of them actually "nail it" when it comes to their baking skills.

'Sugar Rush'

One of the most challenging things about baking is time. Netflix's original series, Sugar Rush puts bakers to the test with four teams of bakers racing against time to make impressive cakes and other sweets. Pastry chefs Candace Nelson and Adriano Zumbo — along with guest judges — critique the teams' creations and hand out a $10,000 prize to the winners.

'Zumbo's Just Desserts'

For bakers inspired by Willy Wonka and his magical chocolate factory, Zumbo's Just Desserts is a top pick for you. In this Netflix original series, dessert aficionado, Adriano Zumbo searches for the next Willy Wonka-like baker. The show features amateur bakers and a cash prize of $100,000. Think of all the cupcakes you could buy with that money!

'The Great British Baking Show Masterclass'

If you thought The Great British Baking Show was a treat then you'll love The Great British Baking Show Masterclass. In this series, Paul Hollywood and Mary Berry share insight into the baking challenges featured on the series. The baking show gives some unique insight into how their famous creations are made, making it the perfect inspiration for all of your home baking endeavors.

'Chef's Table'

Albeit not a dedicated baking show, Chef's Table occasionally features divine desserts from some of the most renowned restaurants around the world. This Netflix original series is a must for bakers and foodies alike.

Check out The Cheat Sheet on Facebook!