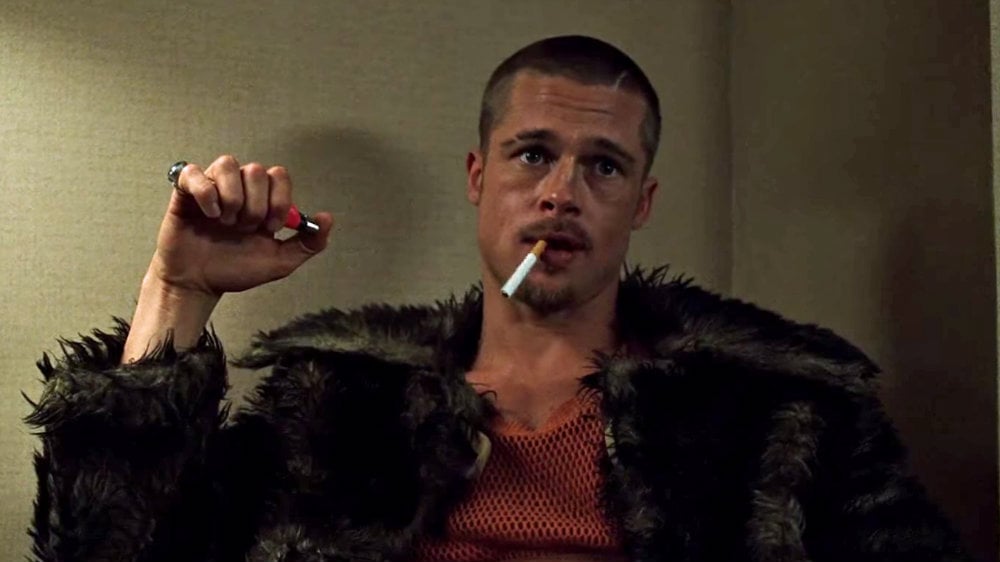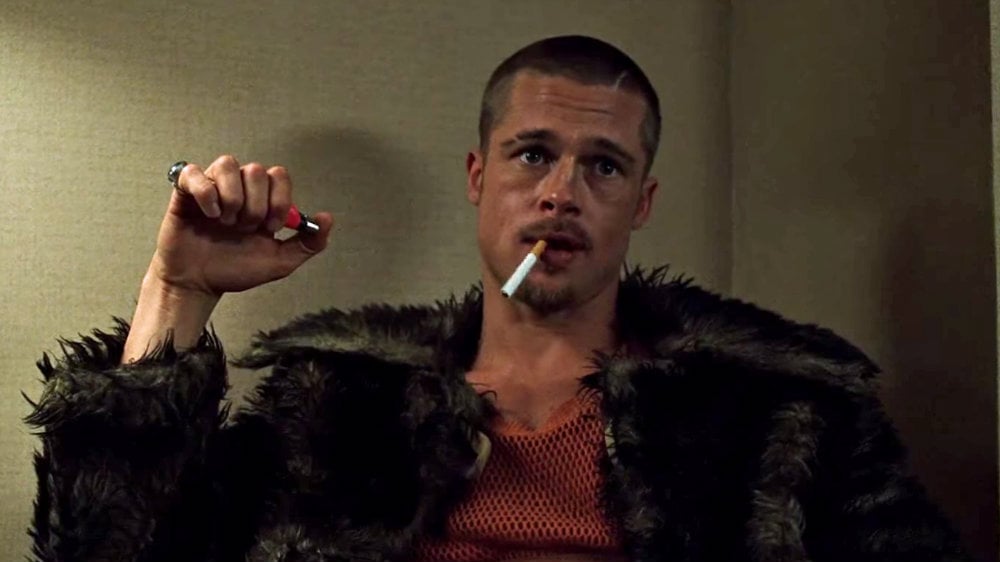 Just as people change over time, movie stars see their careers and public image evolve year by year. Take Brad Pitt, for example. The actor first gained attention for his supporting role as a young thief in the 1991 release, Thelma and Louise, a role which not only bolstered Pitt's popularity but also established his reputation as a sex symbol. In the years since, he has evolved into one of Hollywood's most popular and successful leading men, solidified by his long relationship with Angelina Jolie (now ended). Let's take a look back at some of Pitt's best film roles to date, starting with his ascension to the A-list in the mid-1990s up through his more recent work.
1. Legends of the Fall (1994)
Based on the 1979 Jim Harrison novella, this film — directed by Edward Zwick (Glory, The Last Samurai) — was among the first to bank on Pitt's status as a leading man. An epic period piece centering on a single family, Legends of the Fall earned critical acclaim and several Academy Award nominations, serving as a clear announcement that Pitt (who was nominated for a Golden Globe for his role) was one star who was here to stay.
2. Se7en (1995)
Throughout his career, Pitt has developed an insanely popular working relationship with filmmaker, David Fincher. Se7en represents their first of three acclaimed films together and tracks two cops (Pitt and Morgan Freeman) investigating a string of murders modeled after the seven deadly sins. The film remains a favorite among cinephiles and stands as a classic thriller and a procedural masterpiece, with one of the most unforgettable finales ever.
3. Twelve Monkeys (1995)
Pitt earned his first Academy Award nomination for his role as a mental patient who may be tied to the end of the world in this Terry Gilliam neo-noir sci-fi thriller. Bruce Willis stars as a time-traveler sent back to prevent armageddon, but it is Pitt who delivers the most impactful performance in the film, including some of the most harrowing moments in this trippy and imaginative vision of the future. Forget the recent television series inspired by it, but Twelve Monkeys is definitely a film worth checking out if you haven't seen it.
4. Fight Club (1999)
Just a few short years after Se7en hit theaters, Pitt and Director David Fincher re-teamed for another dark psychological thriller, and this one may have proven to be even more celebrated and shocking than their previous film. Pitt plays Tyler Durden, a mysterious young man who — along with Edward Norton's unnamed narrator — starts the titular underground organization. Considered one of Pitt's best roles, Fight Club has only become more beloved in the years since its release.
5. Snatch (2000)
Part of what makes Pitt such an interesting actor is his tendency to throw himself wholeheartedly into against-type roles that run contrary to his status as a Hollywood leading man. This crime drama from filmmaker Guy Ritchie is the perfect example. The actor plays an Irishman with an egregiously thick accent. The film serves as a companion of sorts to Ritchie's Lock, Stock and Two Smoking Barrels and was largely just as well-received, thanks in part to Pitt's performance.
6. Ocean's Eleven (2001)
While Pitt can sometimes tackle riskier roles, this Steven Soderbergh heist comedy/drama sees the actor embrace the glossy lights of Hollywood. As the right-hand man to George Clooney's titular Danny Ocean, Pitt is a key part of an ensemble that also includes Andy Garcia, Julia Roberts, and Don Cheadle. The film's two sequels were less successful at recapturing the spark of the original, but for its parts, Ocean's Eleven is an incredible amount of fun all around.
7. Inglourious Basterds (2009)
Quentin Tarantino cast Brad Pitt as the leader of a small group of Jewish-American soldiers tasked with taking down the Nazi regime, and the marriage of star and material has rarely been so perfect. Pitt fully commits to the role as Lt. Aldo Raine and lends his star power to a twisted narrative that is hilarious and terrifying in equal measure. Certainly among Tarantino's best, Inglourious Basterds also gives Pitt the opportunity to deliver one of his best and most memorable turns in years, eclipsing his Oscar-nominated roles in films like The Curious Case of Benjamin Button and Moneyball.
Follow Robert Yaniz Jr. on Twitter @CrookedTable
Check out Entertainment Cheat Sheet on Facebook!