Best Hats Ever Worn At British Royal Weddings
With every royal wedding comes some great hats or fascinators. Guests went all out for Meghan Markle and Prince Harry's May nuptials and we expect to see the same when Princess Eugenie and Jack Brooksbank tie the knot in October.
In the past, we've seen some, um, memorable hats — like the ones worn by Princesses Beatrice and Eugenie to William and Kate Middleton's wedding in 2011. The sisters were criticized for their over-the-top headpieces, but many times, the fascinators worn to these affairs are like works of art and complete a truly regal look.
Here are some of the best hats worn at royal weddings over the years. Click through the list to see the stunning looks worn by the queen (No. 6), Middleton (No. 3), and the big-name celebrity who we think had the greatest fascinator of all (No. 1).
8. Princess Beatrice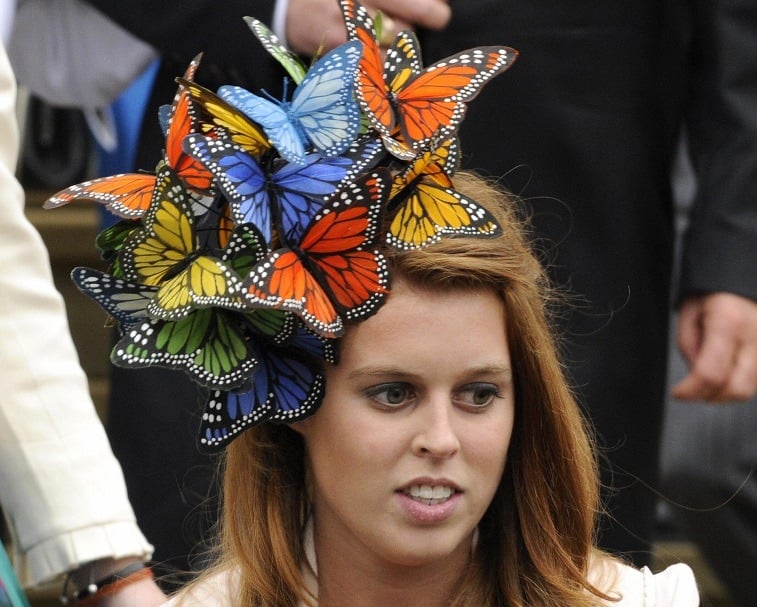 Princess Beatrice has been known to wear some loud fascinators to royal events over the years. While there have been a lot of fashion misses there, we have to say that the hat she chose in 2008 for Peter Phillips and Autumn Kelly's wedding was actually pretty neat.
The colorful fascinator certainly wasn't subtle but could give anyone a nice, cheery feeling looking at butterflies — lots of butterflies.
Next: Her sister wore this beautiful fasciantor a few years later. 

7. Princess Eugenie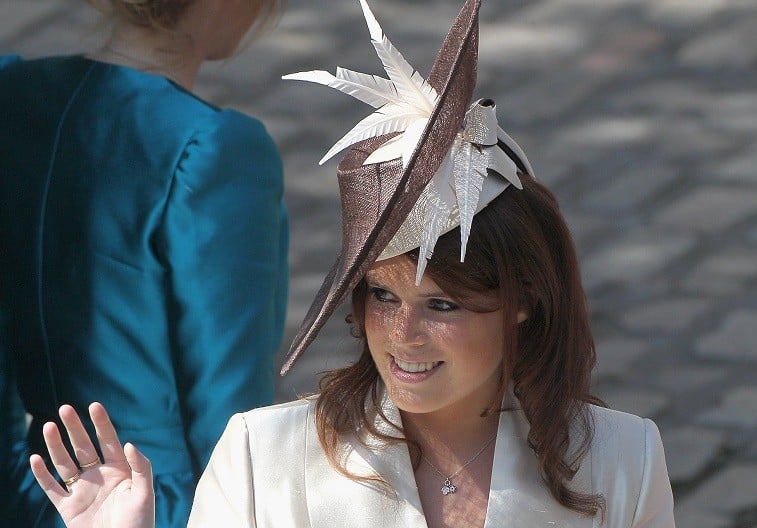 Beatrice's sister and bride-to-be, Princess Eugenie, showed off a very pulled together and polished look with a beautiful brown-and-white feather fascinator for the wedding of Mike Tindall and Zara Philips in 2011.
Next: This woman definitely knows how to rock a fascinator. 
6. Queen Elizabeth II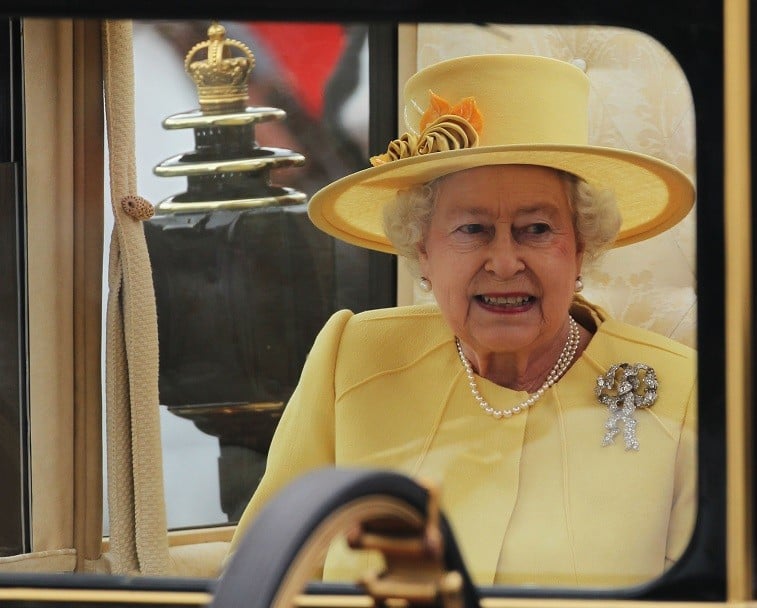 Queen Elizabeth II can rock a hat like no one else — of course, she's had a lot of practice. Her Majesty goes for more simple fascinators to match her dress choices.
For her grandson William's wedding in 2011, the queen chose a classic look in a yellow number by Angela Kelly which she paired with a matching canary yellow topper.
Next: This duchess wore a show-stopping headpiece on her wedding day. 

5. Camilla Parker Bowles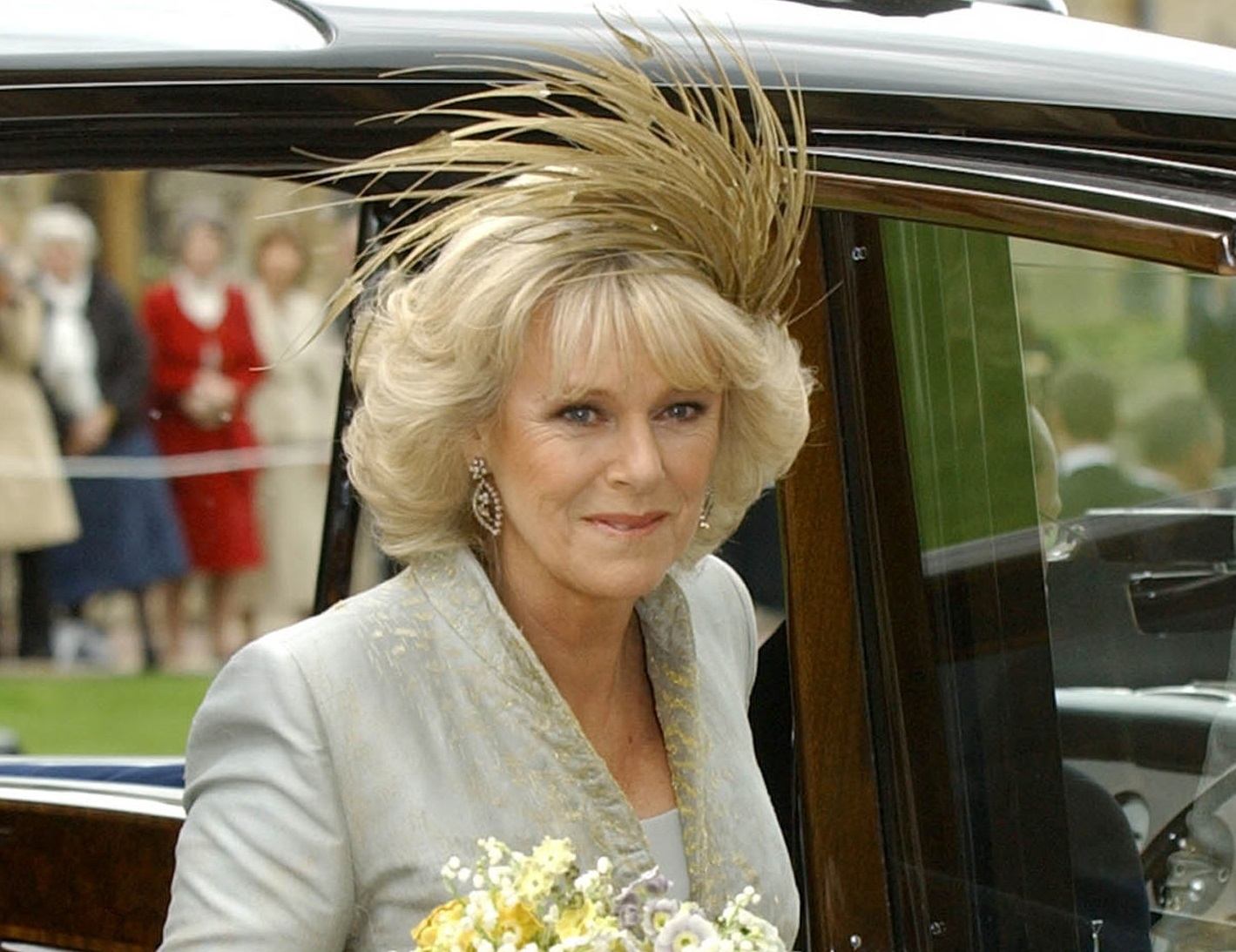 Camilla Parker Bowles loves a good fascinator, and when she married Prince Charles in 2005, she donned a spectacular gold headpiece.
The Duchess of Cornwall wore an ivory fascinator for her civil ceremony but switched to the gold topper for her and Charles' marriage blessing at Windsor Castle.
Next: We may never see a hat like this again. 

4. Tara Palmer-Tomkinson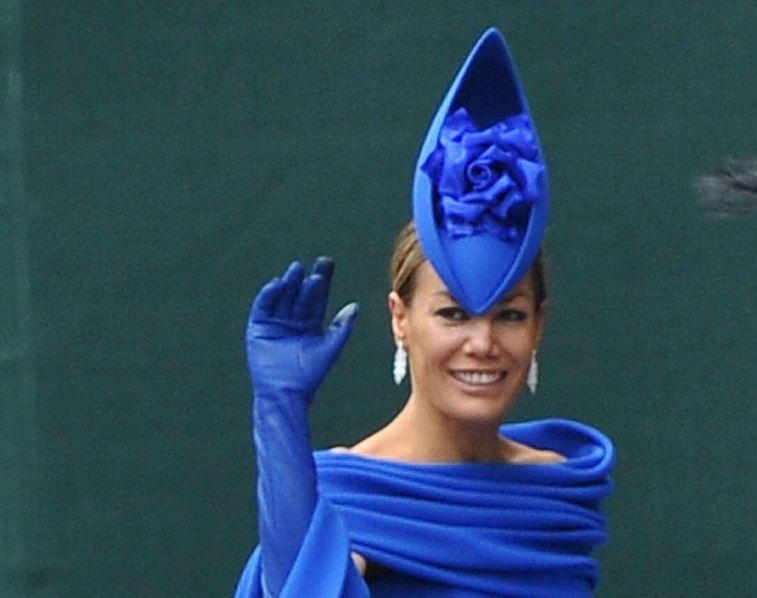 One of the most unique fascinators we've ever seen that doesn't scream tacky is the one that was worn by the late Tara Palmer-Tomkinson.For Prince William and Middleton's wedding, the socialite wore a vibrant blue ensemble with a hat shaped like a boat. The outfit was heading turning and like something we've never seen before which scored her high marks with style bloggers.
Tragically, Palmer-Tomkinson died on Feb. 8, 2018, at age of 45.
Next: This popular royal has become a fashion icon.

3. Kate Middleton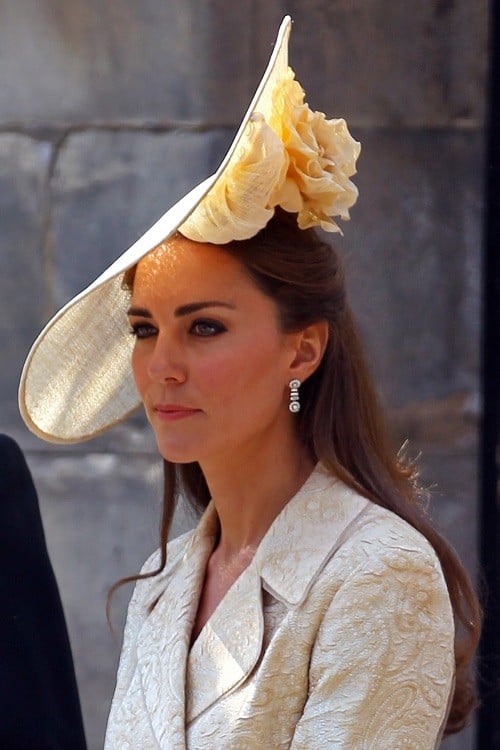 When comes to fashion, Middleton gets it right. It's like there isn't anything she looks bad in, and that includes bold fascinators. The Duchess of Cambridge looked glamorous when she attended her cousin-in-law Zara Phillips' nuptials. To the ceremony, Middleton chose a beige embroidered coat that she wore to another event several years earlier but what was new was her large tilted fascinator.
Some people said that the hat itself was like an art piece on Middleton's head, and we're not sure anyone else could pull off headgear lined on its underside with a huge bow and giant flower.
Next: Of course, she made our list twice. 
2. Kate Middleton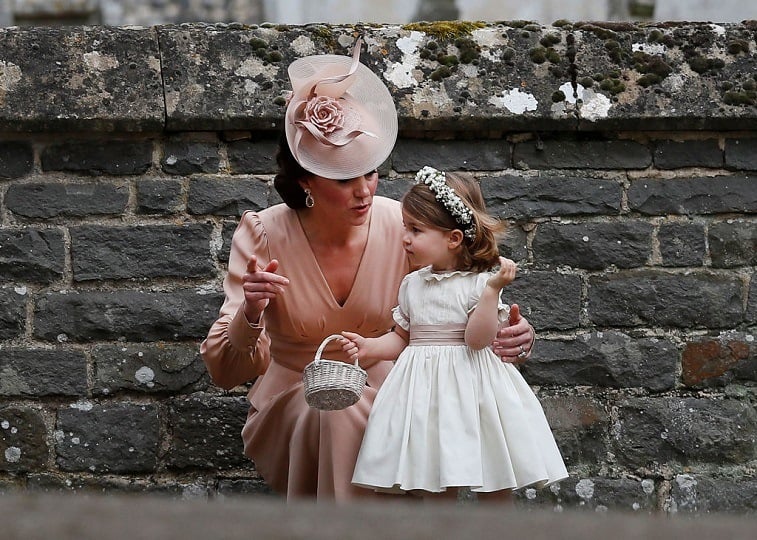 Middleton had to make our list more than once since she is one of the most popular royals and always looks so elegant in her fascinators.
We also loved the one she chose for her sister Pippa Middleton's wedding in 2017. The Duchess wore a blush dress that wasn't too fancy, since she didn't want to upstage the bride, with a matching fascinator that had a flower in the middle of the hat.
Next: This superstar gets the award for best hat worn to a royal wedding.  
1. Victoria Beckham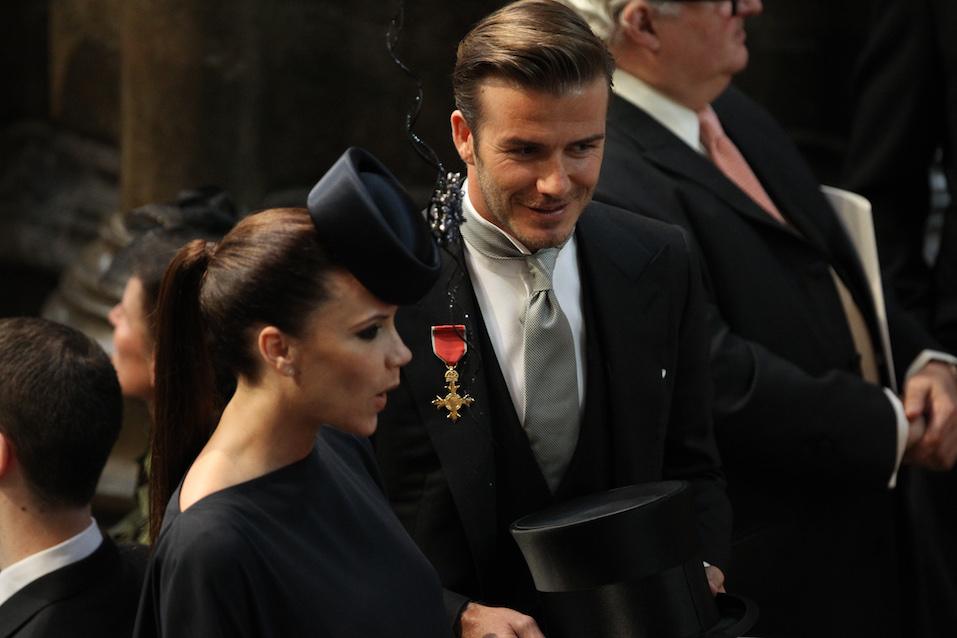 In 2011, Victoria Beckham was several months pregnant with her daughter, Harper, and showed up to William and Middleton's wedding looking stunning as ever. She donned a navy blue dress, which she designed herself, that perfectly matched her Christian Louboutin stilettos and striking navy blue hat.
The pillbox, gratify-defying fascinator Beckham rocked was one of the most talked-about fashion moments of the royal wedding, but really did we expect anything less from Posh Spice?
Follow Michelle Kapusta on Twitter @philamichelle.
Follow The Cheat Sheet on Facebook!