The Best Holiday Movies From Every Decade
It's that time of year when you want nothing more than to bundle up with a hot drink and watch a festive film. If you feel like taking a trip down memory lane, these favorite theatrical releases may offer more than the typical Lifetime or Hallmark Channel fare. And not to worry, each entry from the past few decades is a true Christmas movie, though we'd argue some of the other best options are only sort of holiday flicks.
The 1940s: 'It's A Wonderful Life'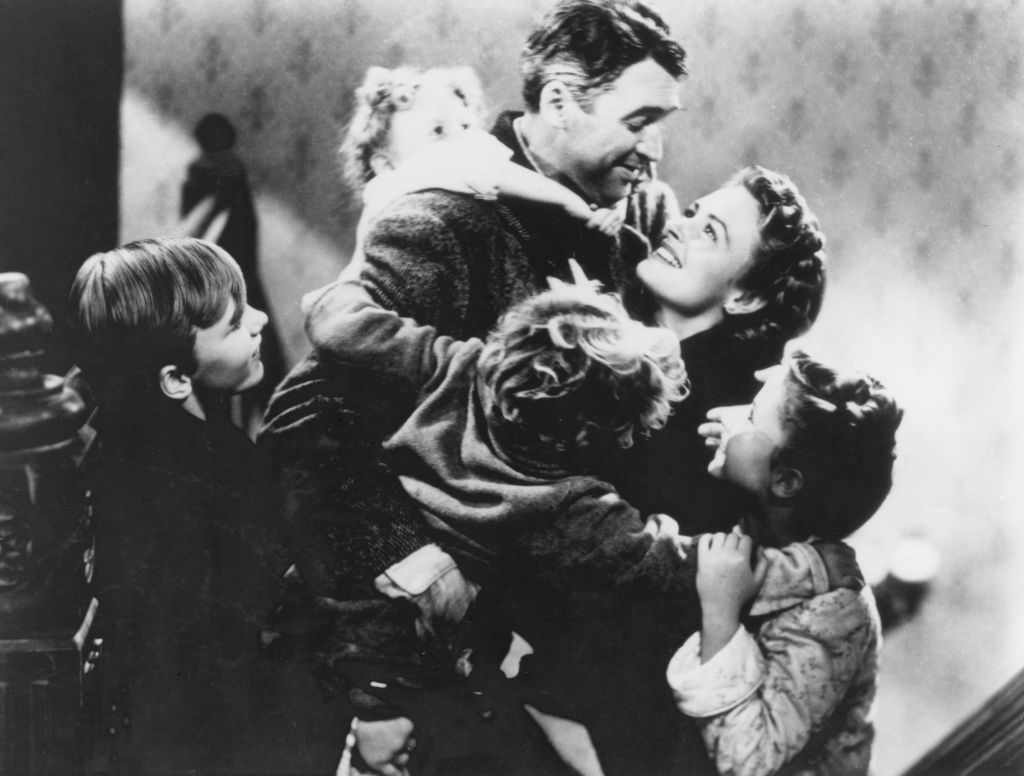 Yes, there have been many more Christmas classics released over the years. But few can compete with the original. This 1946 fantasy starring James Stewart and Donna Reed has gone down in history as one of the greatest movies ever made, despite performing poorly at the box office. It just goes to show that true classics are made over time.
The 1950s: 'White Christmas'
These days, Christmas movies can fall into almost any genre. But once upon a time, most were musicals. White Christmas was a 1954 musical featuring Bing Crosby and Rosemary Clooney. It was also notable for introducing the world to the widescreen format VistaVision, which was later resurrected for the first three Star Wars films.
The 1960s: 'Babes in Toyland'
While it may seem as though we're currently living in an age of remakes, they've always been prevalent in Hollywood, especially when it comes to Christmas movies. Disney did just this with the 1961 Technicolor musical Babes in Toyland back in 1961. This is the version that stars Annette Funicello, but many may be more familiar with the NBC broadcast version from 1986 that features Drew Barrymore and Keanu Reeves.
The 1970s: 'Black Christmas'
The world of Christmas movies really began to expand in the '70s. Stop-motion and animated specials became even more popular, especially on TV. However, we're focused primarily on theatrical releases here. And another kind of holiday tale, the Christmas slasher movie. Among the first was 1974's Black Christmas, a title so beloved it's still getting the remake treatment (see this year's version starring Imogen Poots).
The 1980s: 'A Christmas Story'
One genre that's been missing from the above titles? Comedy. The 1980s were truly the rise of the Christmas comedy. And the one that most people watch every year without fail? A Christmas Story. The 1983 film not only marked the beginnings of this subgenre but provided generations to come with oft-quoted anecdotes and a 24-hour movie marathon.
The 1990s: 'Home Alone'
Here's where things start to get really tough. For so many of us, the 1990s was essentially a feast of incredible holiday content. But few movies made quite the impact on our culture in the decades to come like 1990's Home Alone. From its status as the highest-grossing Christmas film (which it held for 18 years) to the ways it's been parodied in popular culture, the effects of this film are still being felt to this day. In fact, a reboot has just been announced.
The 2000s: 'Love Actually'
There were so many great Christmas movies in the first decade of this millennium. And while romance has always been a part of most holiday fare, the rise of the Christmas romantic comedy was an important contribution of the '00s. Yes, it's very difficult to narrow down which was truly the best, but given the incredible cast and cultural impact, we're going to have to tip our hats to 2003's Love Actually, despite its many flaws.
The 2010s: 'Anna and the Apocalypse'
Speaking of rom-coms, the rise of the Hallmark/Lifetime/Netflix TV Christmas flick has overtaken our holiday viewing over the past several years. Seeing a Christmas movie in theaters usually means that it's a comedy that's part of a pre-established franchise or features some really big names. So truly unique holiday films like the 2017 zombie Christmas musical Anna and the Apocalypse are rare and to be treasured. Oh, and it's easily available to watch on Hulu. What more could you ask for this season?