The Best Medical Shows on Netflix for Fans of 'Grey's Anatomy'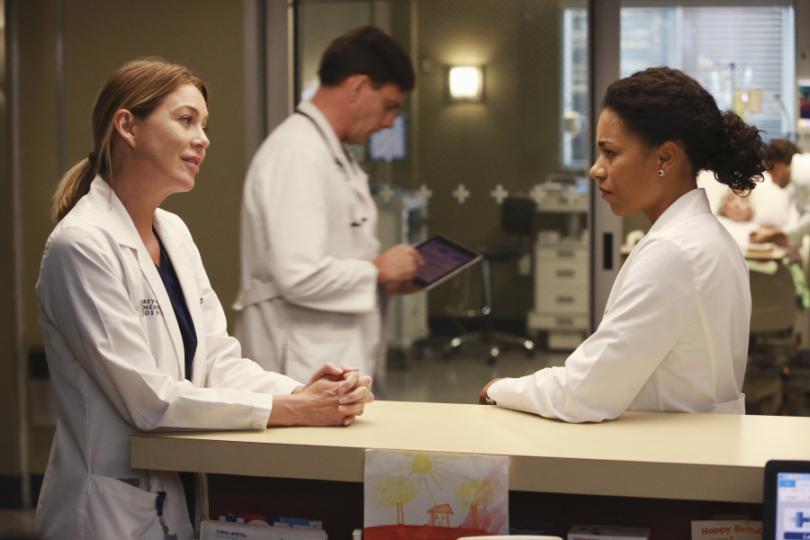 While Grey's Anatomy is now in its 14th season, there are still likely a number of fans who crave even more medical drama. Or, perhaps you're more like me, and still haven't recovered from the end of House several years ago. Not to fear, because Netflix, the preferred streaming service, is chock full of medical TV shows, ranging from the drama that Grey's brings, to the sarcasm of House. And, for the record, there are eights seasons of House and 12 seasons of Grey's Anatomy available for streaming, so you can always re-watch an old favorite.
Some of Netflix's options are short-lived but amusing series that the streaming giant scooped up for dedicated fans. Others are still in production, and still others have seasons into the double digits if you're looking for a longer commitment. Here are some of the best medical dramas on Netflix.
1. A Young Doctor's Notebook

Starring Daniel Radcliffe as a young Russian doctor sent to begin his career at a tiny village hospital, A Young Doctor's Notebook follows his descent from a green young man, Dr. Vladmir "Nika" Bomgard, at the beginning of his practice. He becomes an embittered, drug addicted physician who realizes the limits of medical science and the dull reality of life and death outside of Moscow.
There are only two seasons on Netflix, but the the show is incredibly witty in a very dark, dry way. Case wise, most patients seem to have syphilis, but we're giving it a solid eight for gore, given the scene with the blunt amputation saw, or the one with the tooth.
Jon Hamm co-stars as Radcliffe's older self, offering unhelpful advice and witticisms while his younger self panics and sprinkles cigarette ashes around body cavities.
2. Royal Pains
Mark Feuerstein stars as Hank Lawson, a doctor who moves to the Hamptons after being let go from his position in New York City. He quickly becomes a top doctor to the disgustingly wealthy, his kindly and professional bedside manner making him a favorite among the rich and famous.
His younger brother Evan (Paulo Costanzo) eventually shows up as his self-appointed business manager, creating a series of problems with his less-than-professional interest in monetary matters. As far as comedies go this show's been fairly successful, taking advantage of all the bizarre cases one would expect to see with the extravagant lifestyles of America's well-to-do.
Though not quite as bloody and dark as A Young Doctor's Notebook, and certainly lacking the same depth, Royal Pains has its own unique and simple humor that makes it an easy to watch series.
3. Doc Martin
Martin Clunes stars as Doc Martin, an awkward surgeon who moves from London to the countryside (apparently a common theme) where he grew up. Once there, he deals with odd local personalities while struggling to overcome his own idiosyncrasies and phobias. Picture the bedside manner of Dr. House, but with less glamorous cases, and more local charm.
4. Sirens
The series follows three quirky EMTs in Chicago, and looks at their lives on the job and at home. Sirens only lasted two seasons before going the way of a George R.R. Martin character, but if you're into light comedy with minimal drama, it's not a bad choice.
You do sacrifice quality to an extent, and not all of the plots or cases are particularly original. This is unsurprising, given that it's a remake from a 2011 show that only lasted a single season.
5. Hart of Dixie
Doctor Zoe Hart (Rachel Bilson) moves back to her hometown of Bluebell, Alabama, after graduation only to find that her father has died, and she now has half of a medical practice to run. Closer to dramedy than comedy, the show lasted four seasons and appears to be a bit more about hunky men than cool medical conditions.
If you liked Bilson in The O.C., you may be in luck, because she appears to only play one character, whether you put a white coat on her or not.
6. Emily Owens M.D.
The premise of Emily Owens M.D. is that starting work in a hospital as a new doctor is much like beginning high school all over again — the same infighting, same cliches, and same social awkwardness. It follows Owens through the struggles of her career, love life, and social warfare in a feel-good comedy that sadly only made it one season.
7. The Night Shift
NBC's answer to Grey's is The Night Shift, a medical drama about doctors who take on some of the most insane cases at a San Antonio, Texas hospital. Setting aside, the only real differences between the two shows are that this one exclusively takes place at night (thus the title), and the diversity is a bit lacking in comparison to Shonda Rhimes' long-running hit.
Despite near-constant changes in the day of the week and time of year aired, the series has impressively managed to chug along for three full seasons.
8. Call the Midwife
This BBC period drama follows several midwives working in the East End of London in the late 1950s and early 1960s. Their jobs are effected by the post-World War II baby boom and other historical events.
Call the Midwife has received critical acclaim, especially when it was broadcast in the U.S. on PBS. Five seasons of the show are currently available on Netflix.
9. The Doctor Blake Mysteries

Netflix has three seasons of this Australian medical series available to stream. The show follows Dr. Lucien Blake, who takes over his late father's medical practice and helps local law enforcement solve some of his local hometown's most strange and baffling murders.
The series makes for solid entertainment, with strong characters and a compelling premise. For fans of medical dramas, it's worth a binge-watch.
10. Real Rescues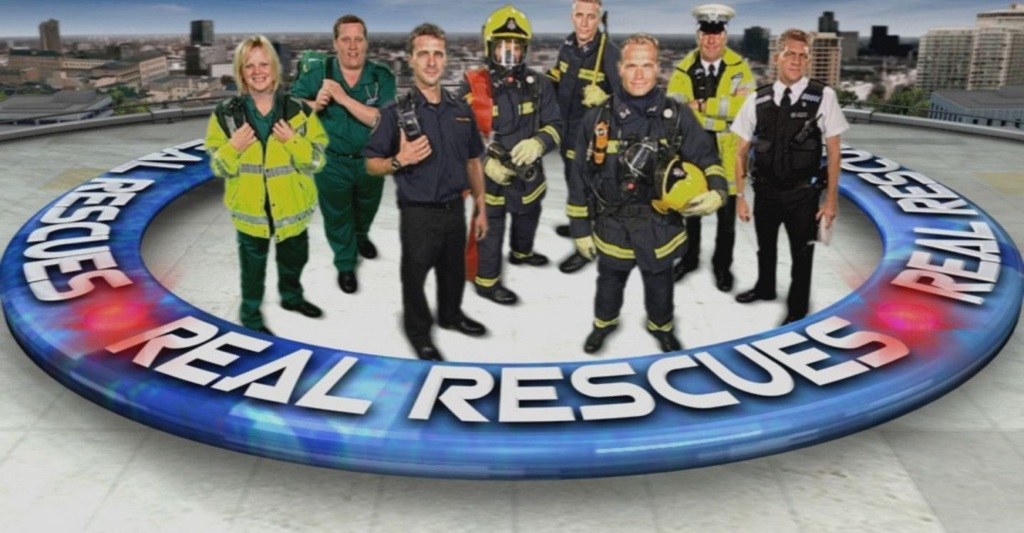 Real Rescues features footage of real rescue teams as they respond to various types of emergencies in and around the U.K. Netflix currently has two seasons of this exciting BBC docu-series available for streaming. A must-see for fans of medical dramas!
Additional reporting by Michelle Regalado.  
Check out Entertainment Cheat Sheet on Facebook!