The Most Famous Movie Filmed in Each State
Every American holds a little slice of pride for their home state. Given the expansive nature of the film industry, it's made it so that every citizen from every state has seen a slice of their hometown on screen, feeding right into that sense of pride.
That, in turn, has us wondering: What were some of the best films shot in the U.S., purely on a state-by-state basis? Let's run through the list, beginning alphabetically…
1. Alabama: Big Fish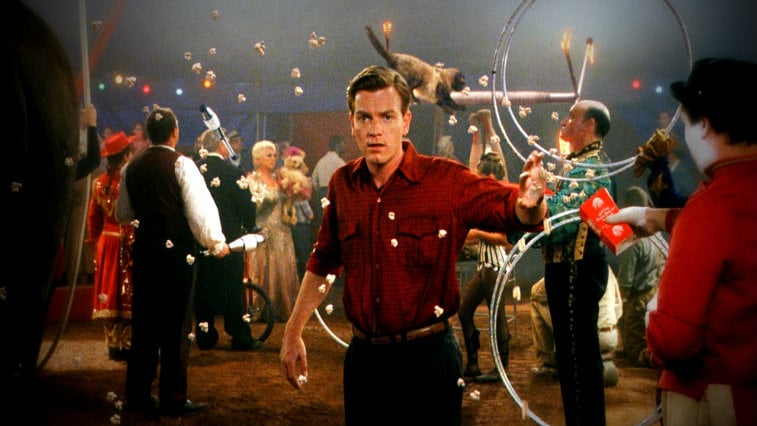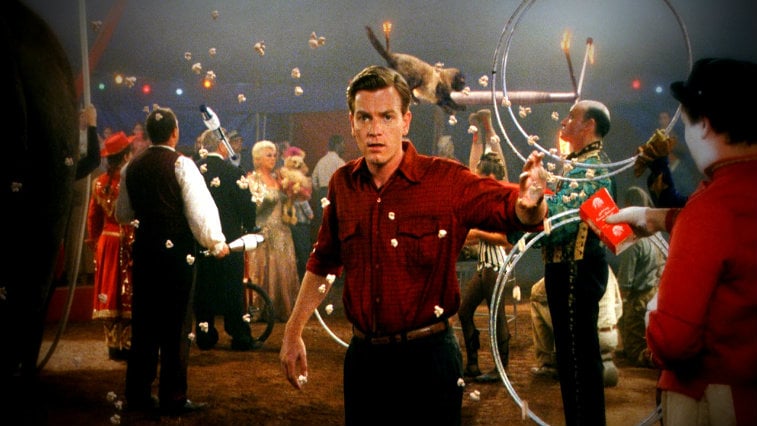 Big Fish stands apart from Tim Burton's body of work, as a bright, generally optimistic father-son story. With the exception of a short diversion to Paris, France, the entire movie was shot in and around Montgomery, Alabama, giving the Heart of Dixie a formidable entry for its crowning cinematic achievement.
2. Alaska: Into the Wild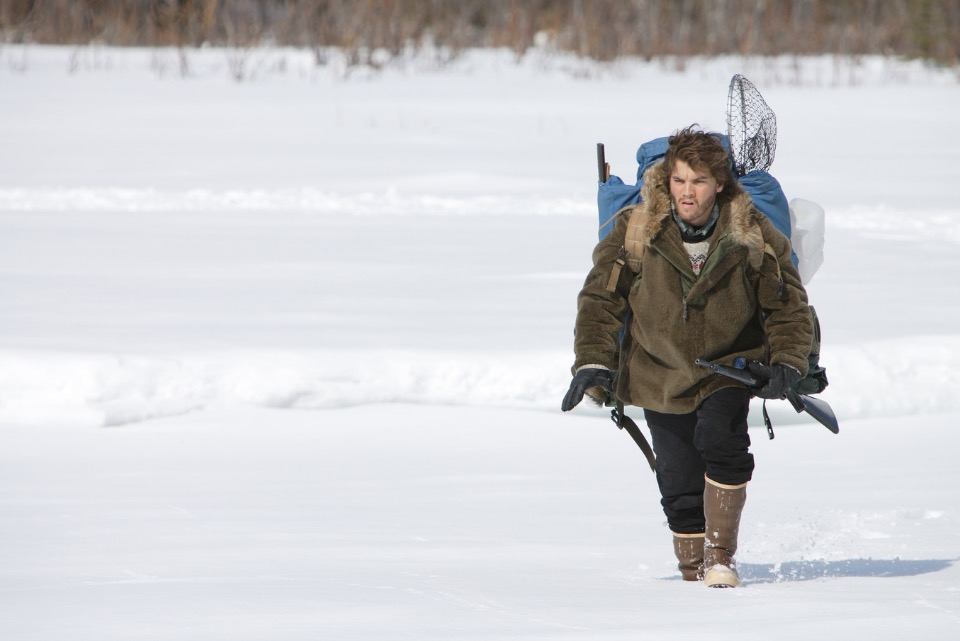 If Sean Penn's Into the Wild came off as feeling all too accurate in terms of the Alaskan wilderness it depicted, that's because it was shot on-site in the remote, snowy state. The production crew made four trips to Alaska throughout the shooting process, in an effort to capture the gorgeous scenery in a variety of different seasons.
3. Arizona: Raising Arizona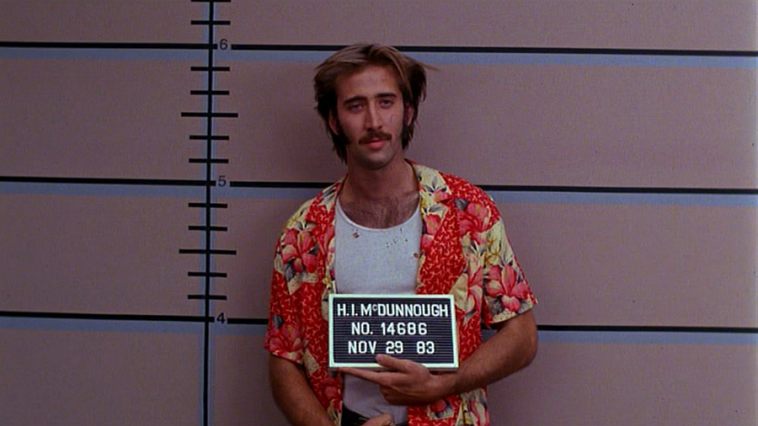 Arizona and its deserts have hosted tons of iconic movies over the years, including 2001: A Space Odyssey, Psycho, Planet of the Apes, Three Kings, Forrest Gump, and so many more. However, none are more iconically local than the Coen brothers' Raising Arizona, a film shot almost exclusively across various locations within the state.
4. Arkansas: Sling Blade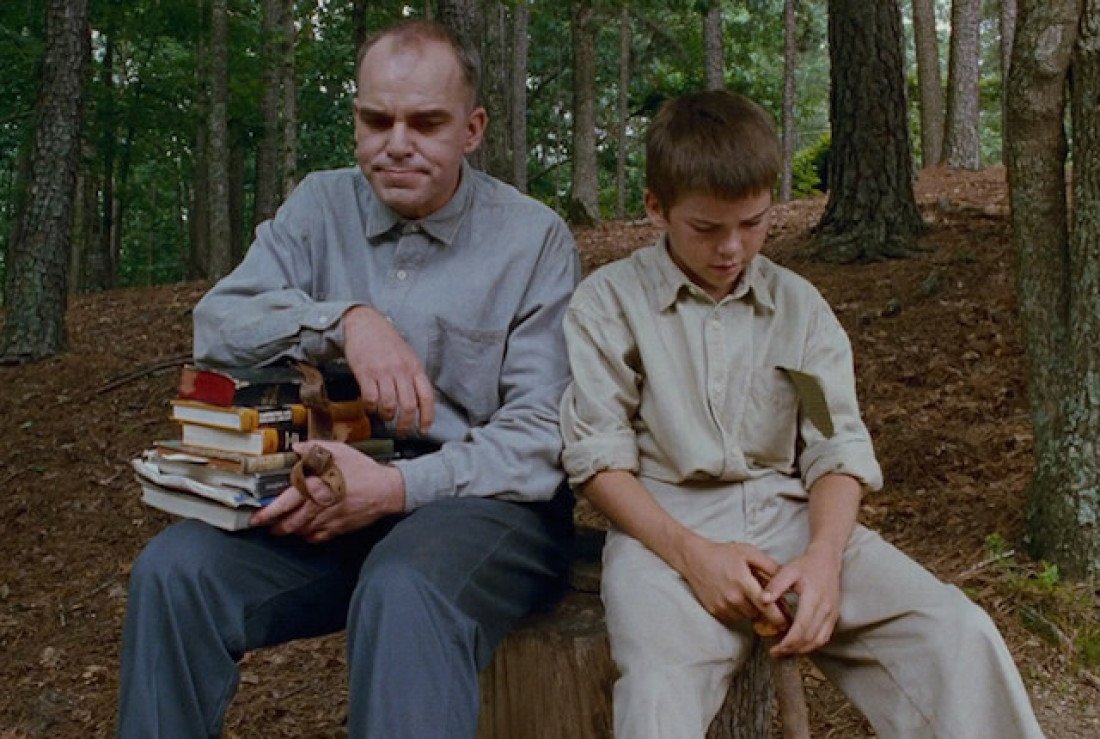 There aren't a lot of options to pick from in Arkansas, but that doesn't mean there isn't some solid quality all the same. Ultimately, it was a toss-up between Billy Bob Thornton's directorial debut, Sling Blade, and The Firm. It's the former of those two that wins out in the end, thanks in large part to Sling Blade's lofty 96% Rotten Tomatoes score, as well as its place in the pantheon of truly great cinema.
5. California: Chinatown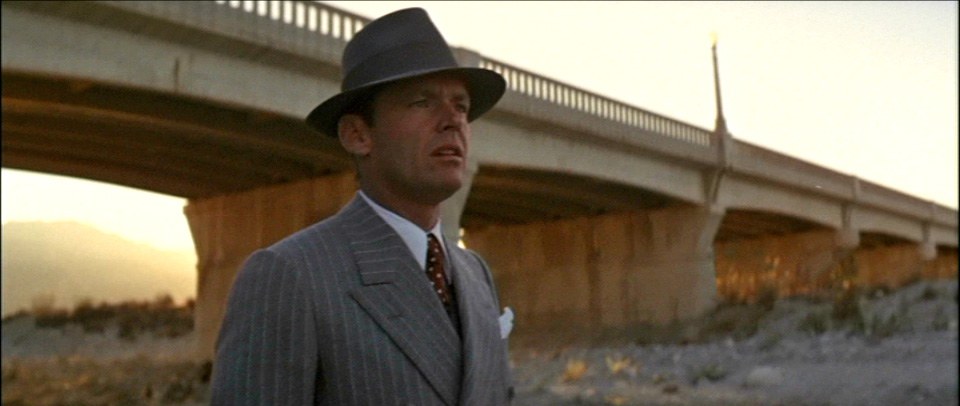 Given that Hollywood is the epicenter of the media industry, the list of projects filmed in California is endless. With that, we're going to go ahead and tag Roman Polanski's Los Angeles-centric noir classic Chinatown, regarded by many to be one of the greatest movies ever made.
6. Colorado: Butch Cassidy and the Sundance Kid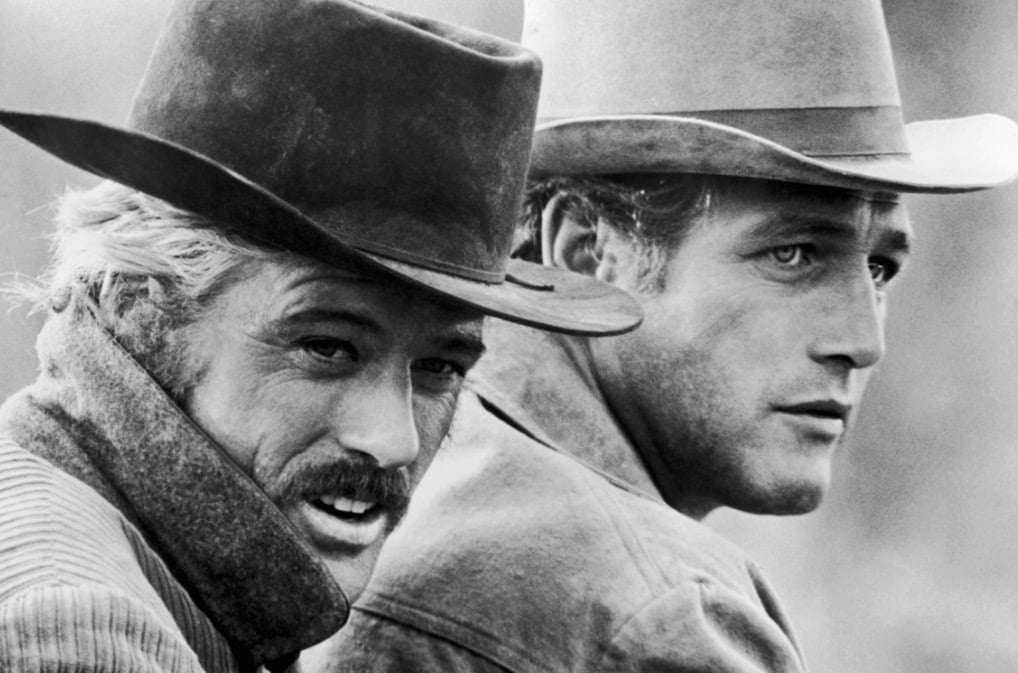 Colorado's options reside namely within the Western genre, best encompassed by Butch Cassidy and the Sundance Kid. Led by two Hollywood legends in Paul Newman and Robert Redford, it's widely considered to reside within the upper echelon of films within the genre, making it the best movie the Centennial State has ever hosted.
7. Connecticut: All About Eve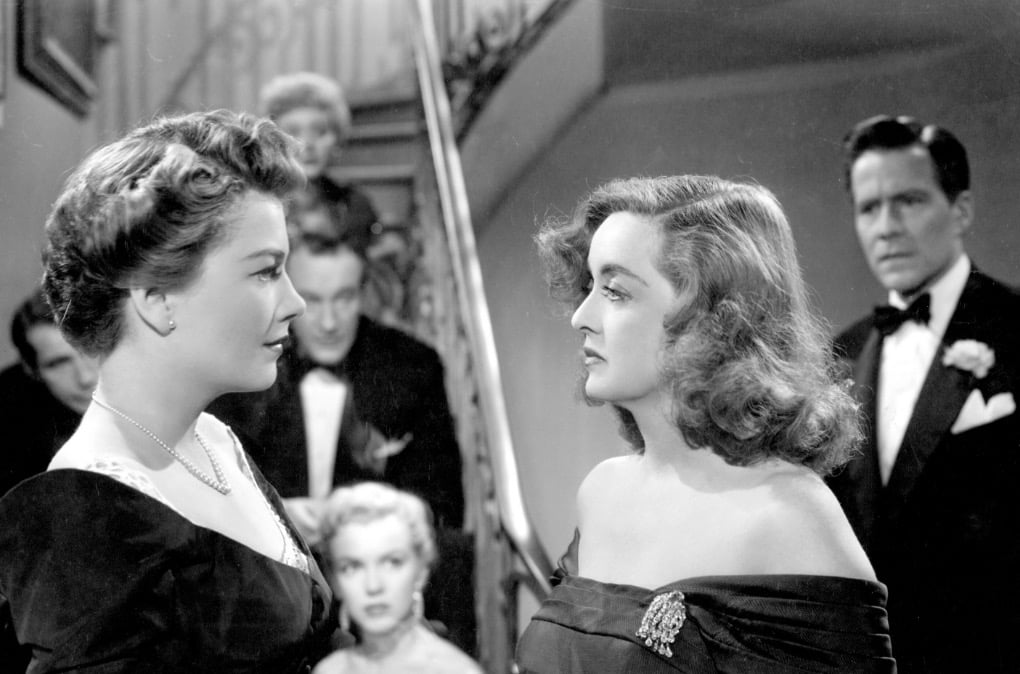 The best movie ever filmed in Connecticut is a close call between All About Eve and Strangers on a Train. Using Rotten Tomatoes as a tiebreaker though, All About Eve wins out with a sparklingly perfect 100%, to the latter's 98% positive rating. Other notable runners-up include The Town, Mystic Pizza, Revolutionary Road, and The Stepford Wives.
8. Delaware: Dead Poets Society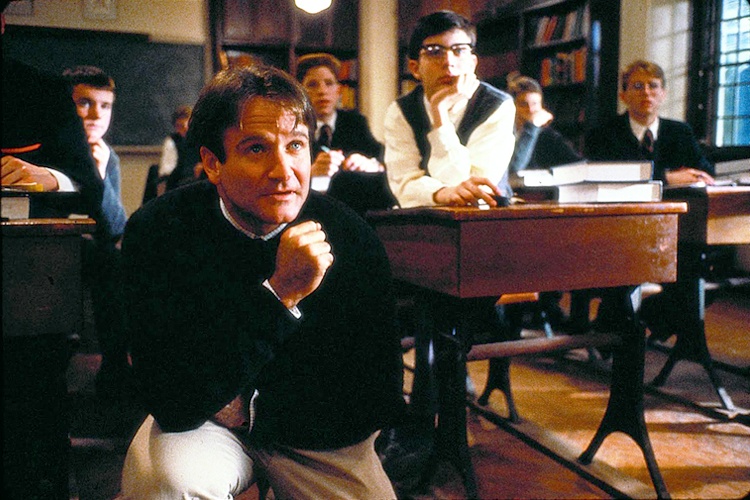 There are just two documented movies to have passed through Delaware, between Dead Poets Society and Failure to Launch. That makes this choice a no-brainer, with Dead Poets Society standing tall as the late Robin Williams' best-ever dramatic work.
9. Florida: Scarface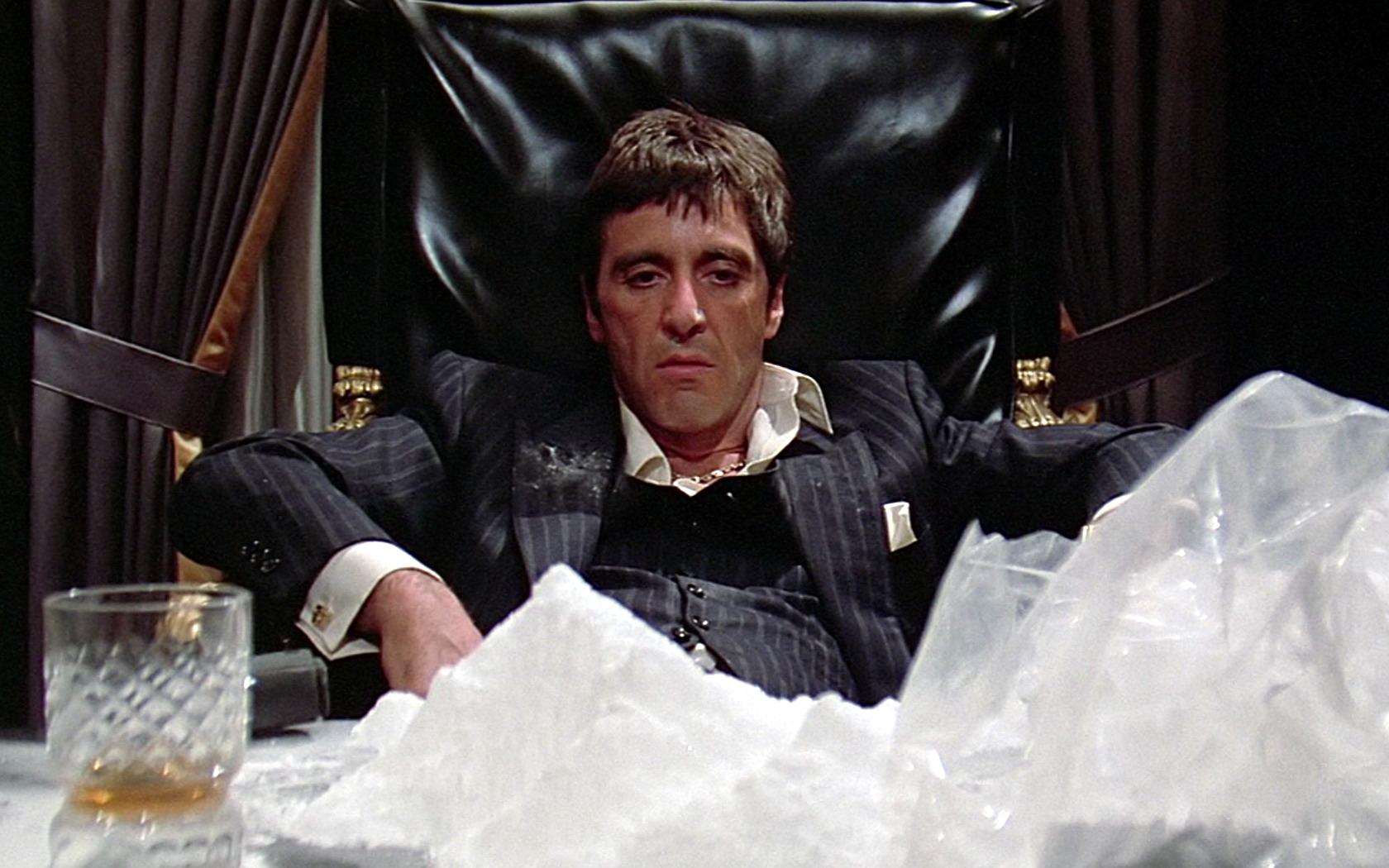 Florida is another state that's played host to a large swathe of movies, including standalone locations for The Godfather Part II, Edward Scissorhands, and Goldfinger. None speak more to the state's cultural identity than Scarface though, a film regarded by many as the crowning achievement of Al Pacino's storied career.
10. Georgia: Forrest Gump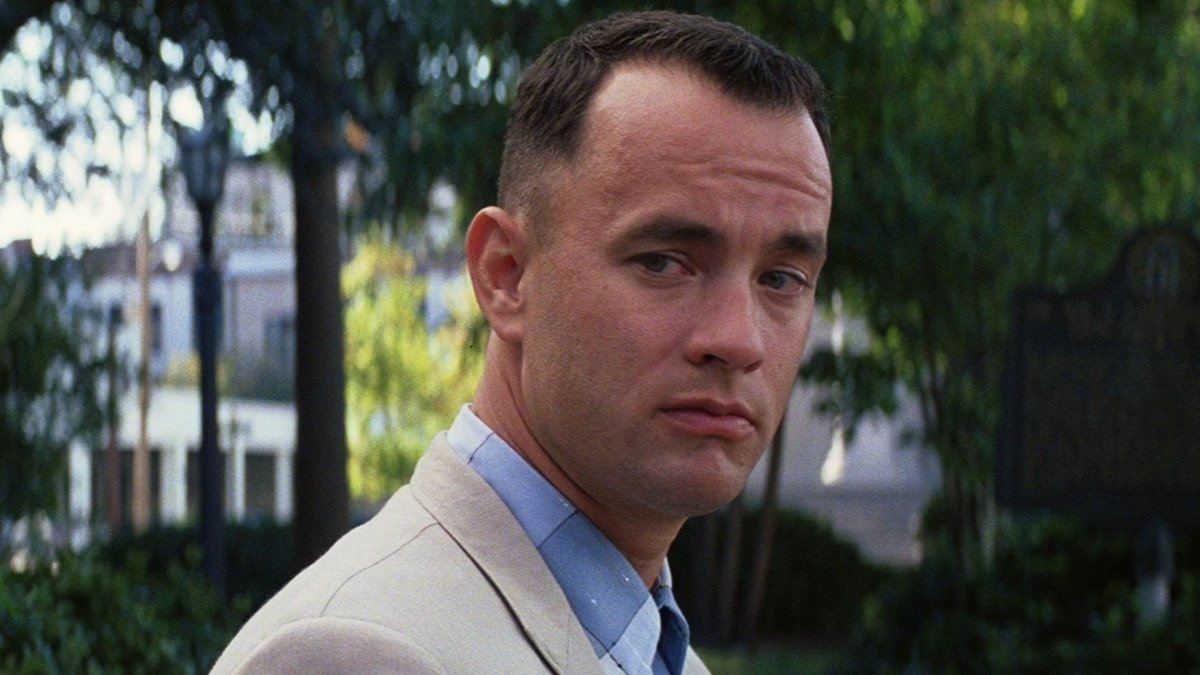 While most of Forrest Gump was shot in South Carolina, the iconic scene with our titular main character on a bus stop bench was actually staged in Savannah, Georgia. The Peach State isn't short on other great movie locales either, having hosted Selma, Deliverance, Cape Fear, and Driving Miss Daisy. 
11. Hawaii: Jurassic Park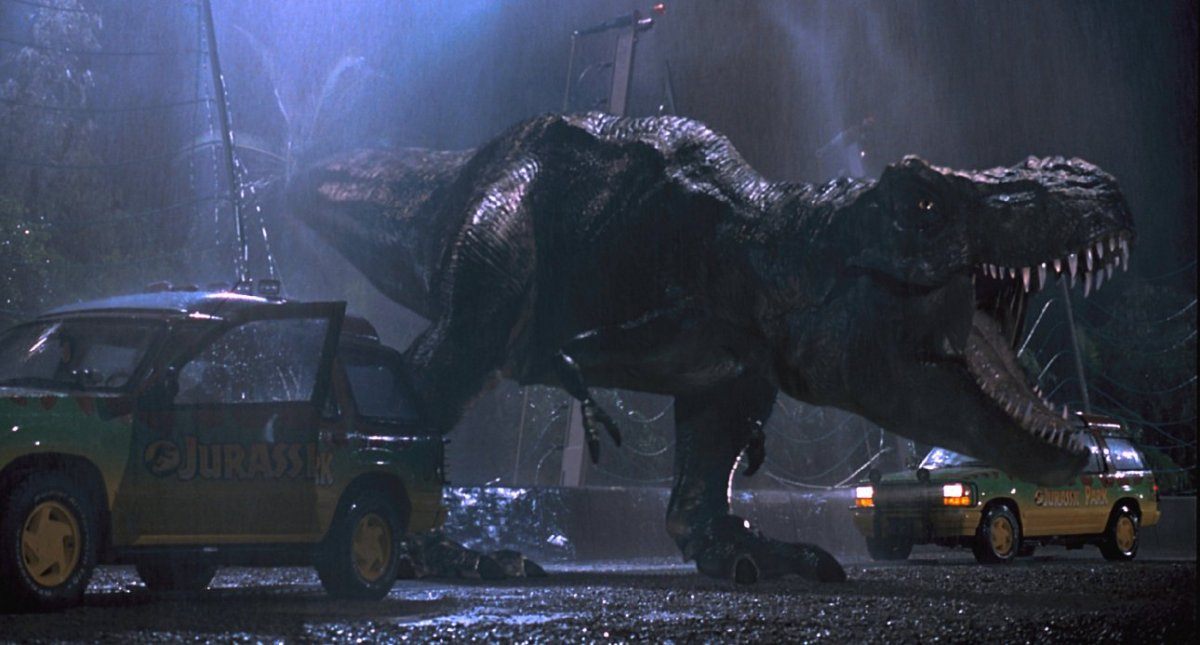 Hawaii's gorgeous islands have often been used as the backdrop for big-budget projects, but Jurassic Park stands above the rest in a list that mostly includes comedies. Incidentally, each subsequent sequel in the dinosaur-centric franchise has returned to the Aloha State to film on location.
12. Idaho: Pale Rider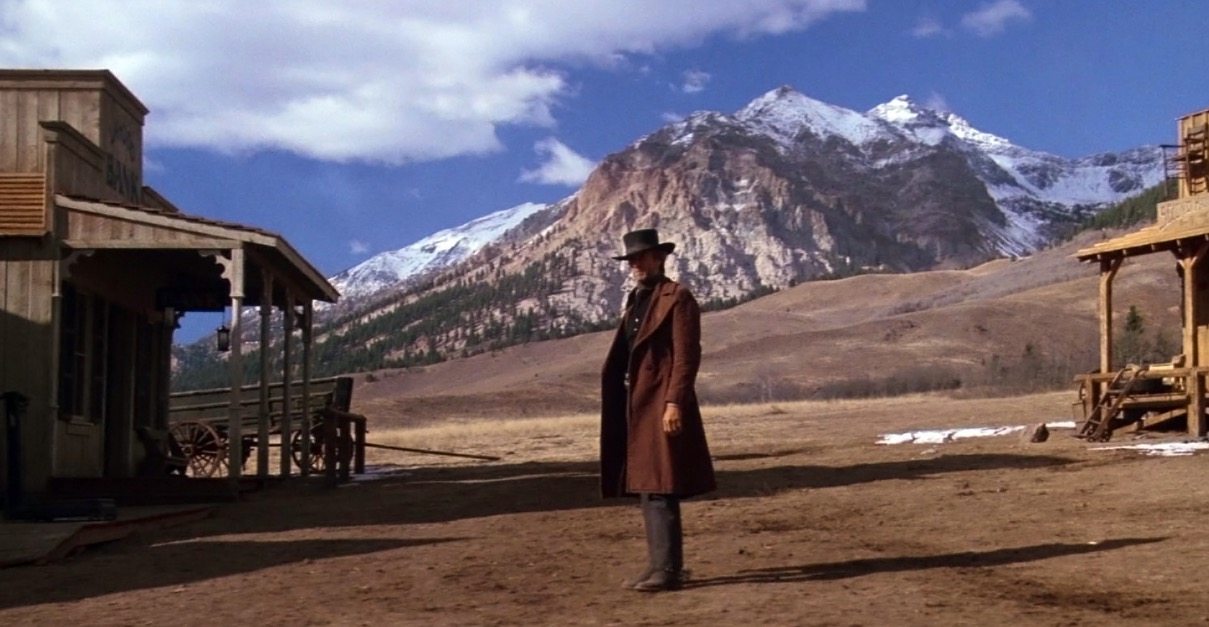 Clint Eastwood is one of the Western genre's most accomplished actors and directors, and we see that firsthand in Pale Rider which was shot against the beautiful mountainous backdrop of Idaho. Shot primarily in the Boulder Mountains, it made for the perfect setting for what was a long-awaited return to the director's chair for Eastwood.
13. Illinois: The Dark Knight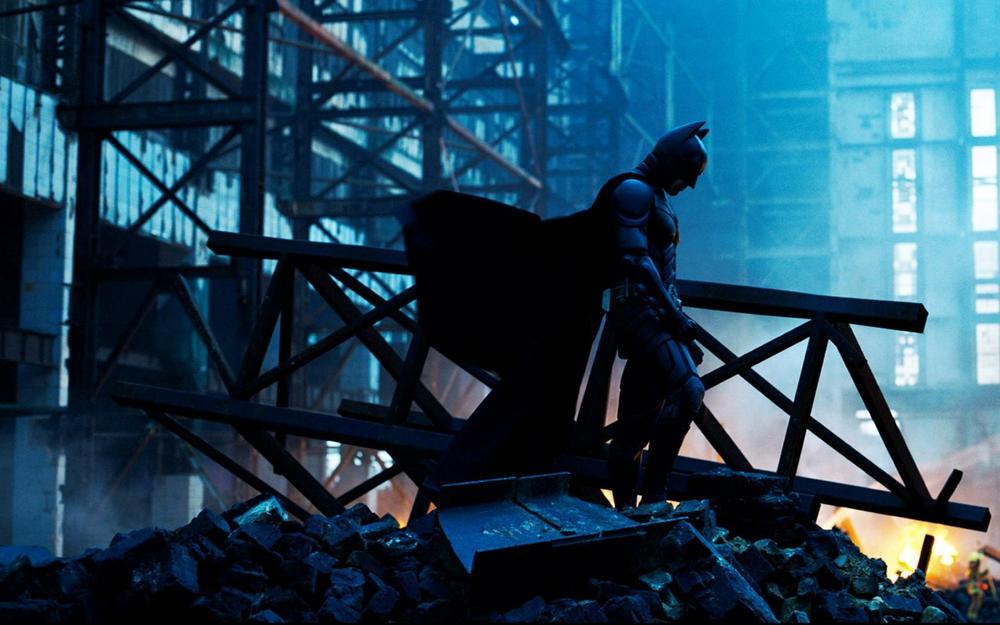 Chicago is often used as a stand-in for fictional cities, with both The Dark Knight and Man of Steel utilizing the Windy City to depict Gotham and Metropolis respectively. It's the former of those two that really stands out as Illinois' greatest cinematic export, followed closely by The Breakfast Club, High Fidelity, Ferris Bueller's Day Off, and Field of Dreams. 
14. Indiana: A League of Their Own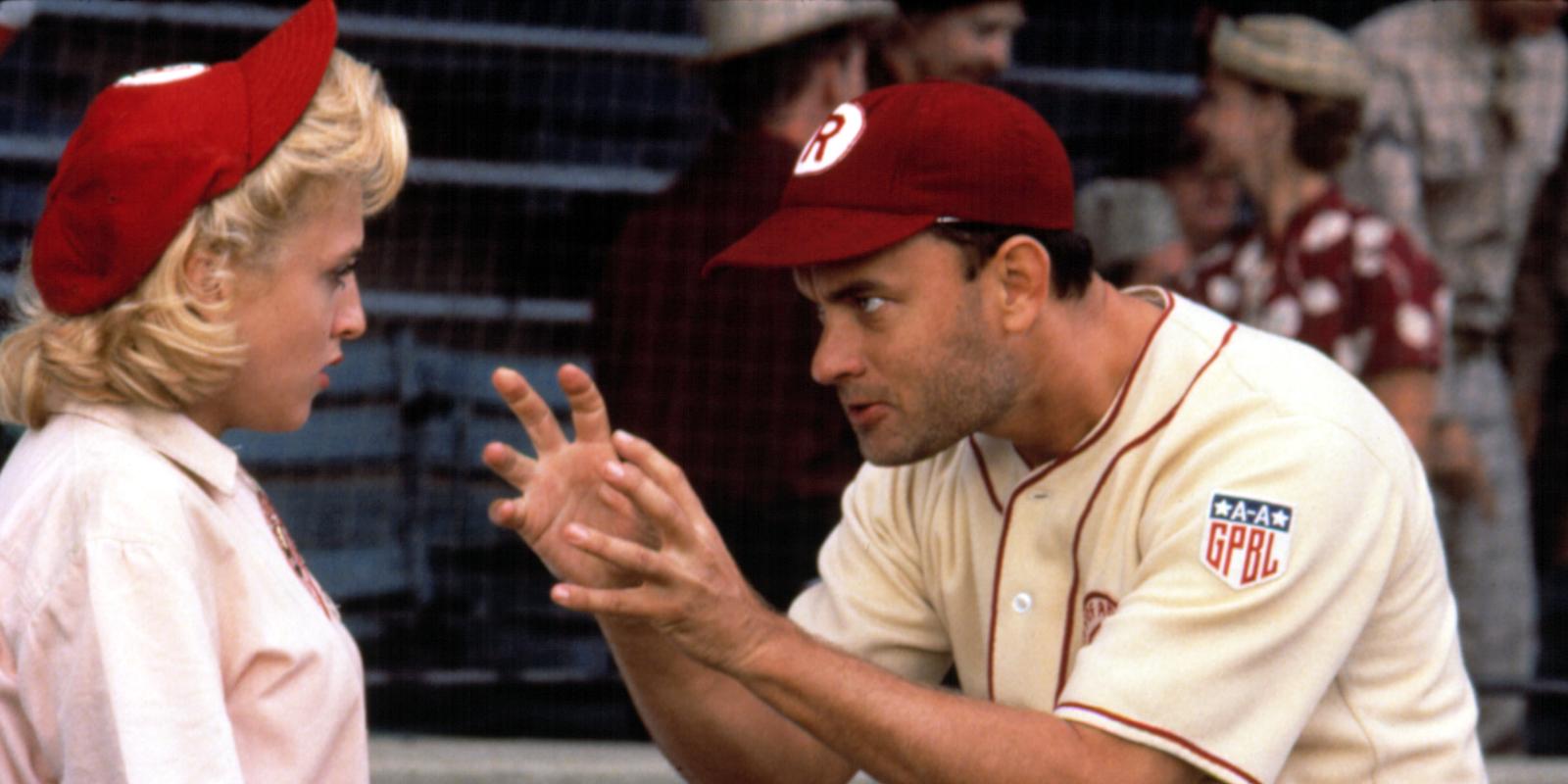 A League Of Their Own may very well be the greatest baseball movie ever made, with the two main stadiums featured in the film both based out of Indiana. We get a chance to see Bosse Field in Evansville, the third oldest baseball stadium still in use today (behind Fenway Park in Boston, and Wrigley Field in Chicago). The production even renovated and reopened an older arena in Indiana too, retooling League Stadium in Huntingburg, first built way back in 1894.
15. Iowa: Field of Dreams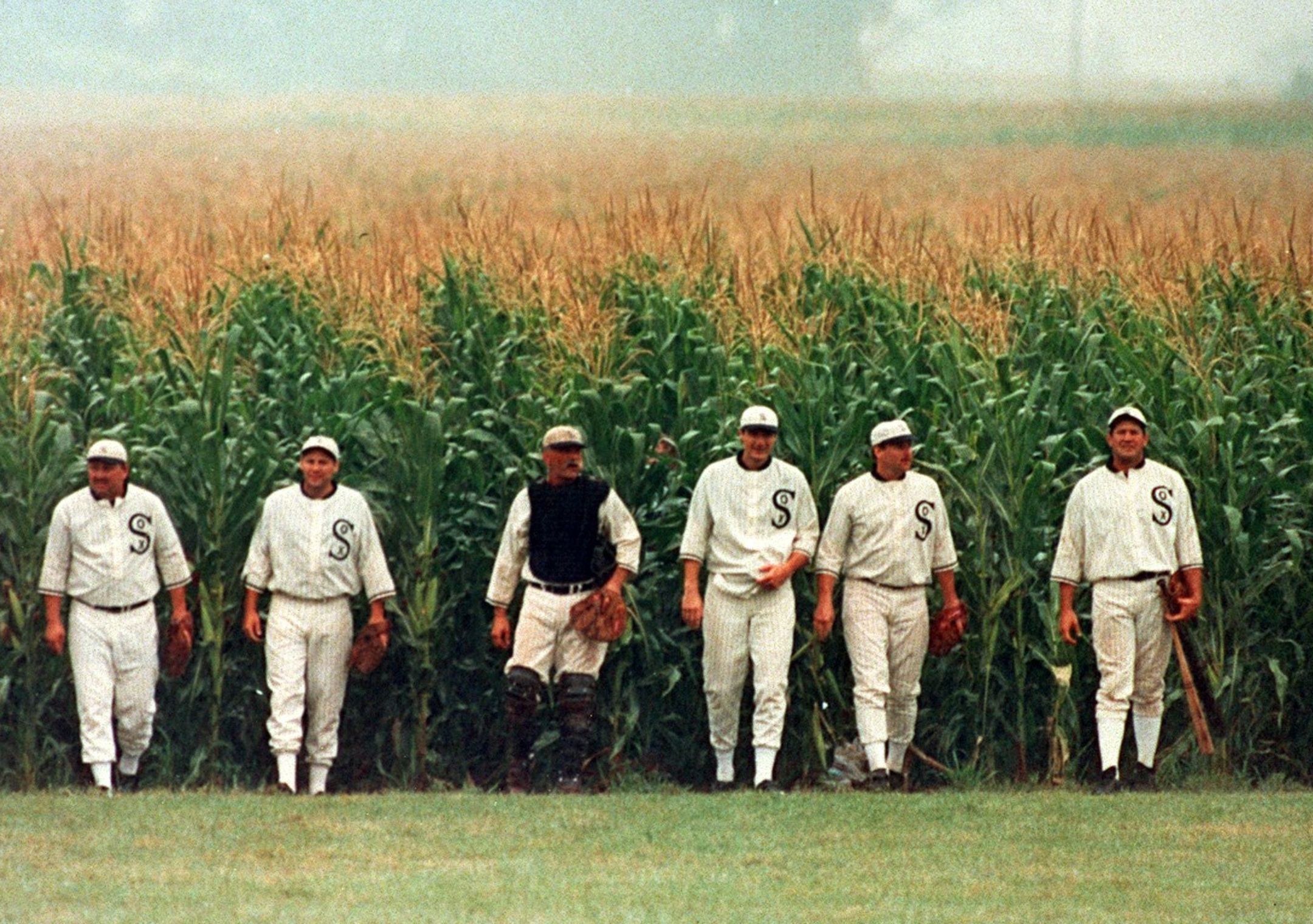 A close challenger to A League of Their Own for the title of "best baseball movie," Field of Dreams is iconically Iowan to its very roots. We see that summed up in a single exchange, where the ghost of our main character's father asks, "Is this heaven?" The response: "No. It's Iowa."
16. Kansas: Paper Moon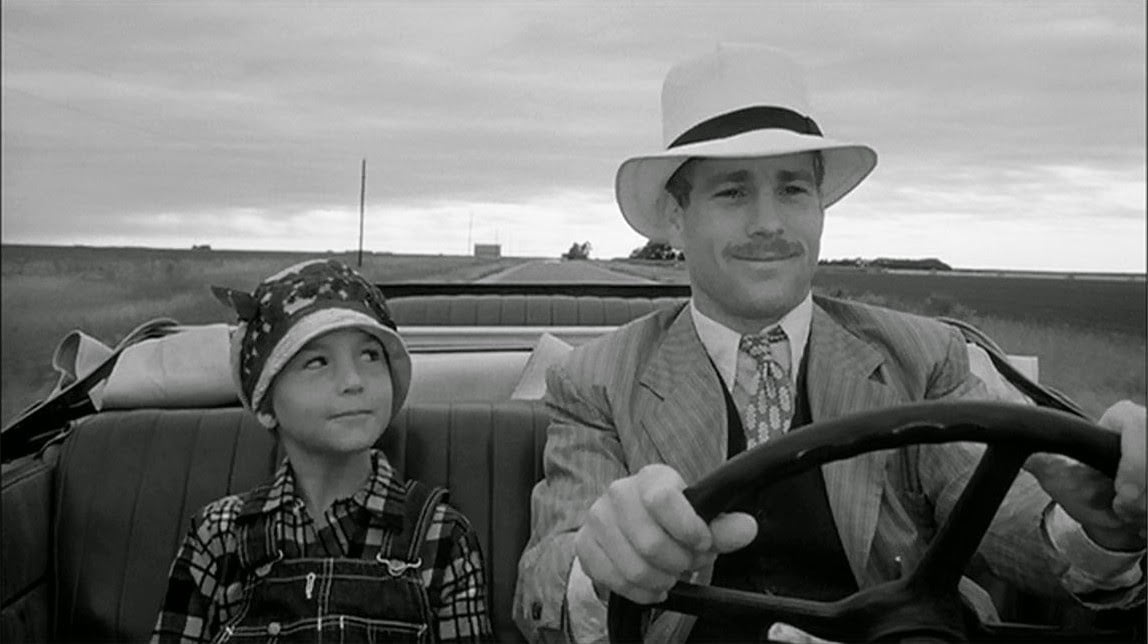 As a movie that's literally all about a road trip through rural Kansas, Paper Moon is an obvious choice as the state's best, most iconic film. Set across a variety of locations within the Sunflower State, the Depression-era story is every bit as charming as it is thoughtful, as a Bible salesman and a young girl traverse across the countryside, grifting locals and cracking wise.
17. Kentucky: Rain Man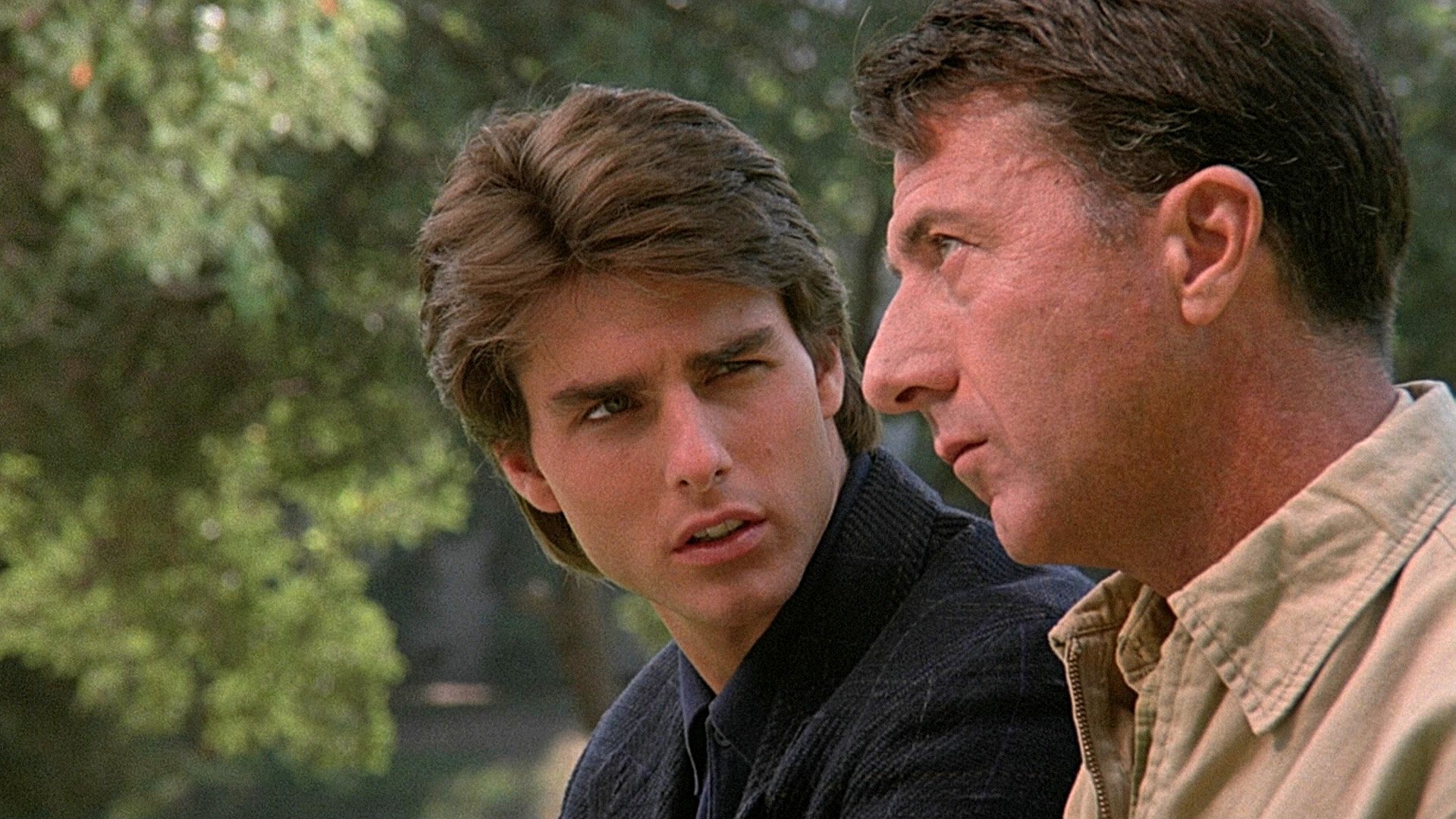 Rain Man is a toss-up in terms of which state it belongs to, given that significant scenes were shot in both Cincinnati, Ohio and parts of Northern Kentucky. That said, we'll give it to the latter, given that a number of the most emotionally charged sequences in the Tom Cruise and Dustin Hoffman-led classic took place there.
18. Louisiana: The Big Easy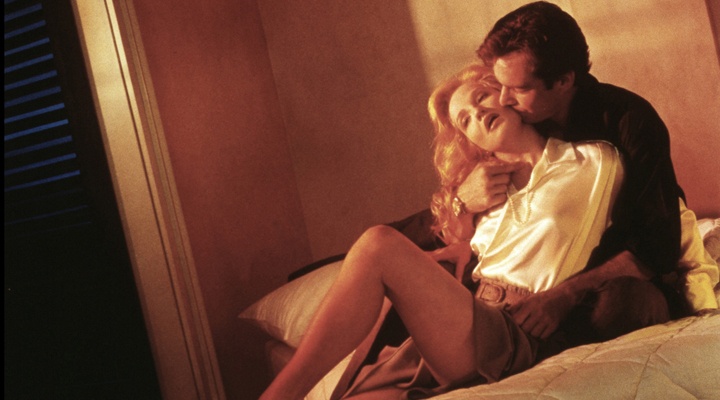 A number of major productions have crossed through Louisiana's borders. Even so, most of them utilized the state for just a handful of small scenes, with the major filming shot elsewhere. Not for The Big Easy though, a movie named after and based around the vibrancy of New Orleans at night told in the form a thrilling murder mystery.
19. Maine: The Man Without a Face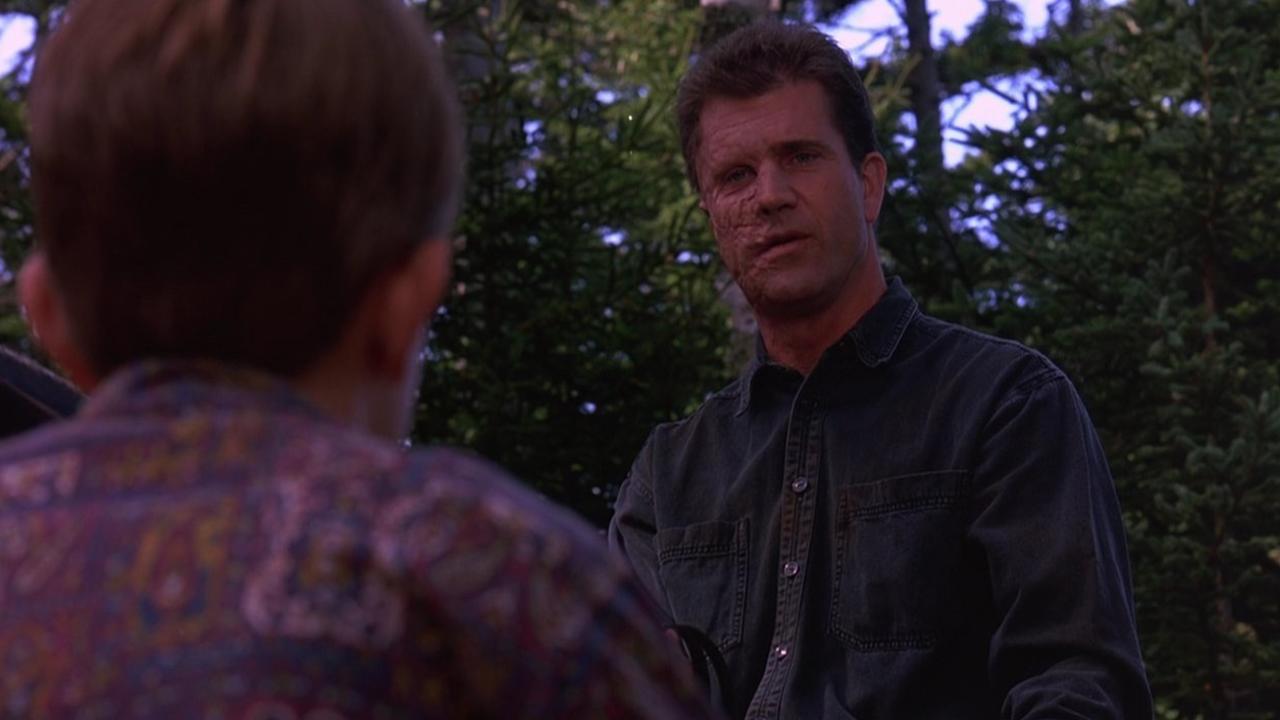 Mel Gibson's 1993 directorial debut was shot entirely in the state of Maine, telling the touching story of a teacher disfigured in a car accident, who, while living in isolation, comes across a child who teaches him to let the world in again. Borrowing elements from a number of classic films, it's an ultimately heartwarming narrative that shows off Gibson's subtler side as a director.
20. Maryland: The Blair Witch Project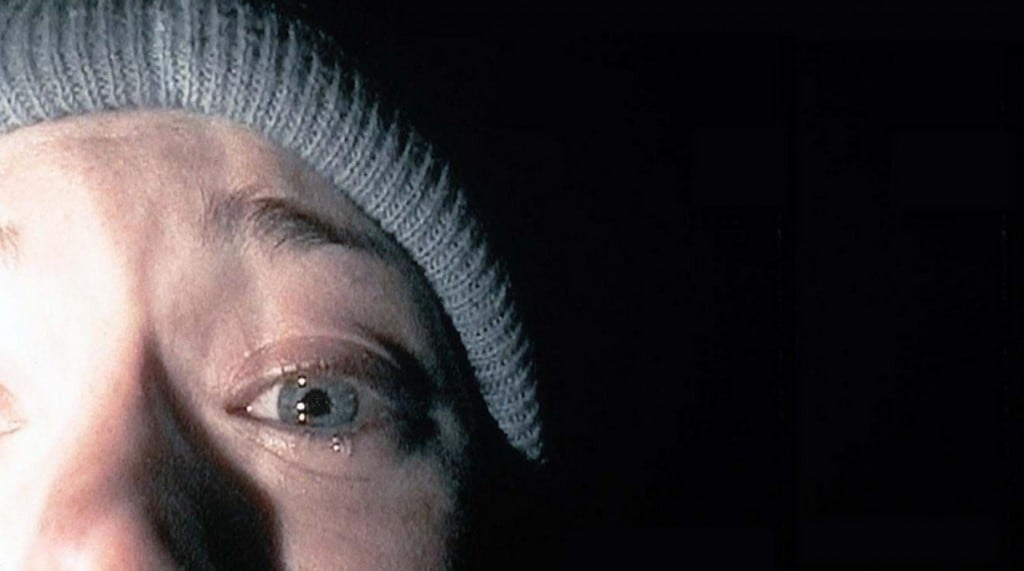 The Blair Witch Project stirred up all sorts of controversy following its debut in 1999. Many believed the found footage horror flick to be real, sending scores of real-life visitors to the Burkittsville, Maryland locale it was shot in. We, of course, know the truth about The Blair Witch Project today, but it was certainly an intriguing mystery at the time of its release.
21. Massachusetts: Jaws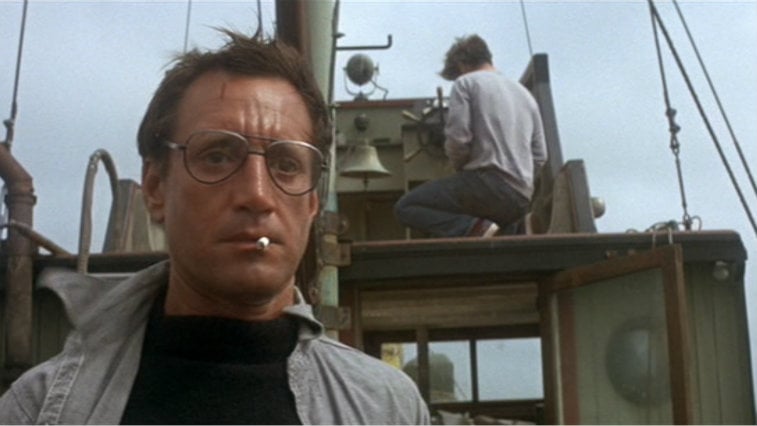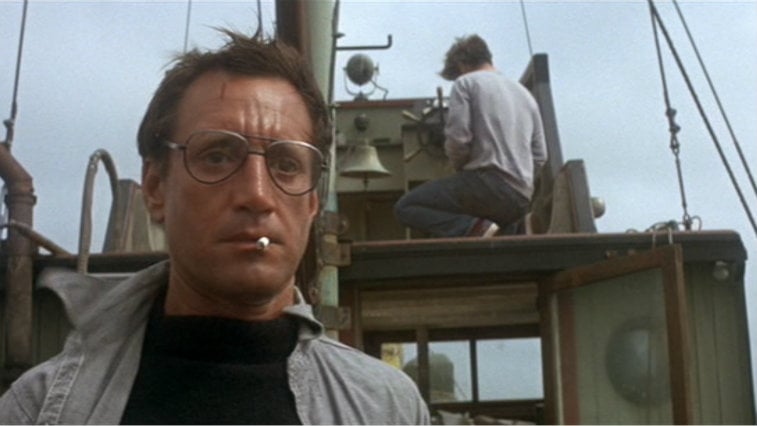 A whole bunch of movies have shown us Boston from every conceivable angle and, by extension, Massachusetts. The best movie to come out of the Pilgrim State though takes place outside the confines of Bean Town, and primarily along the beaches of Martha's Vineyard. We're of course referring to Jaws, the classic shark movie that stands up today as one of the horror genre's greatest and most influential offerings.
22. Michigan: Gran Torino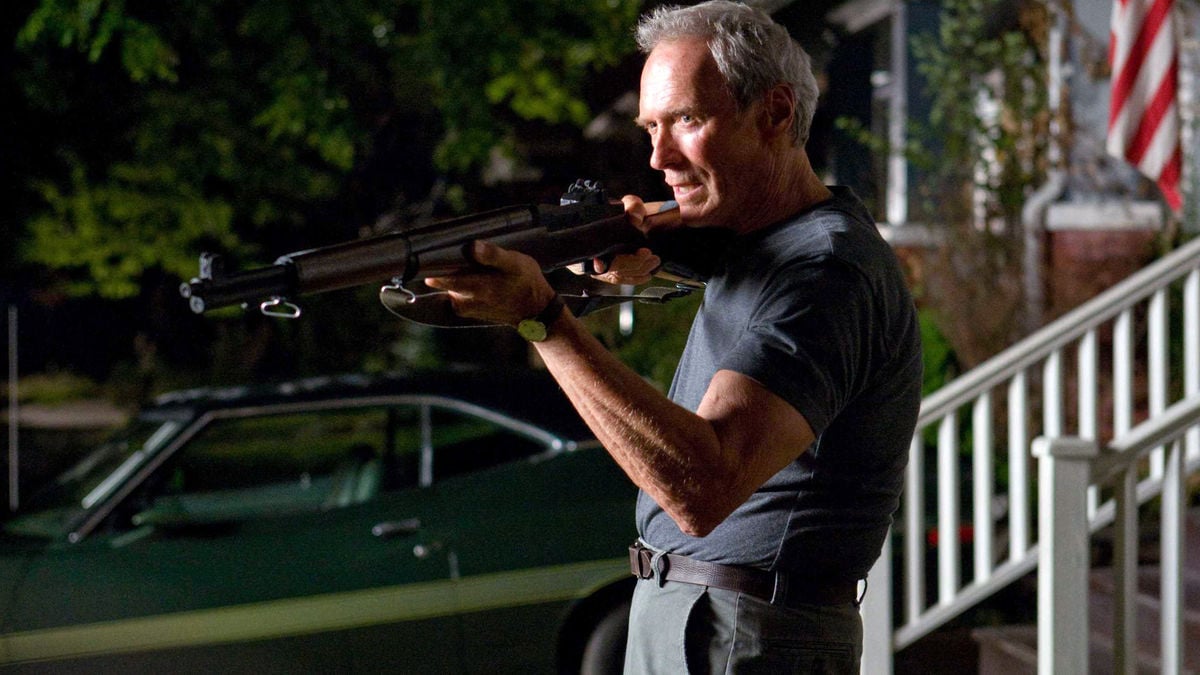 Set entirely in Highland Park in Detroit, Michigan, Clint Eastwood's urban quasi-Western, Gran Torino, stands above all other films shot in the Great Lake State. It's not without some worthy challengers though, including 8 Mile, The Evil Dead, and Road to Perdition. 
23. Minnesota: Inside Llewyn Davis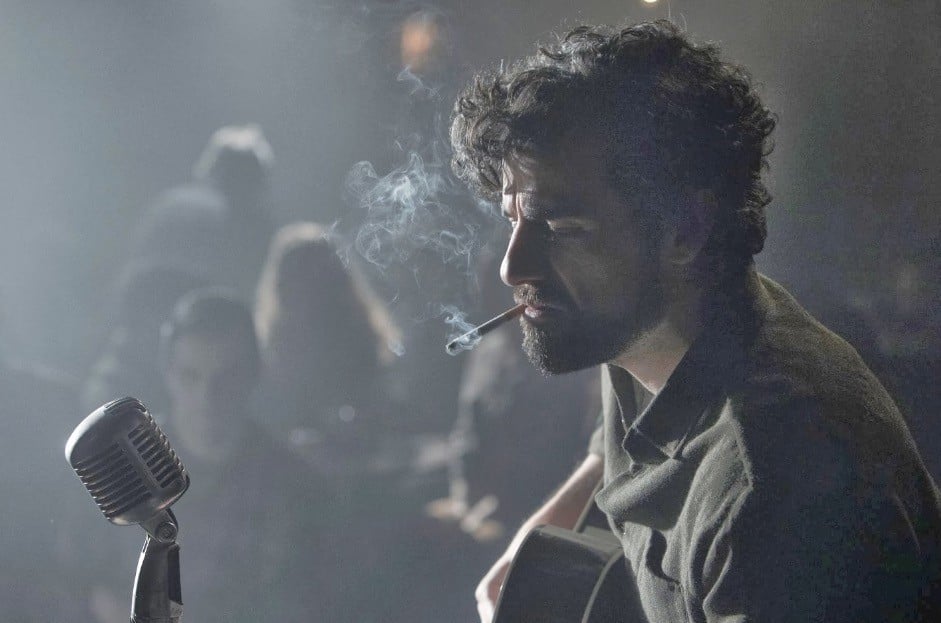 Another Coen Brothers movie checks in on our list, this time starring Oscar Isaac, as a down-on-his-luck folk singer, living couch to couch in New York City. The story quickly takes our main characters outside the boundaries of the Big Apple though, as he road trips his way across the Midwest to Chicago. The thing is, those road trip scenes were actually shot in snowy Minnesota, the home state of the Coen brothers.
24. Mississippi: The Help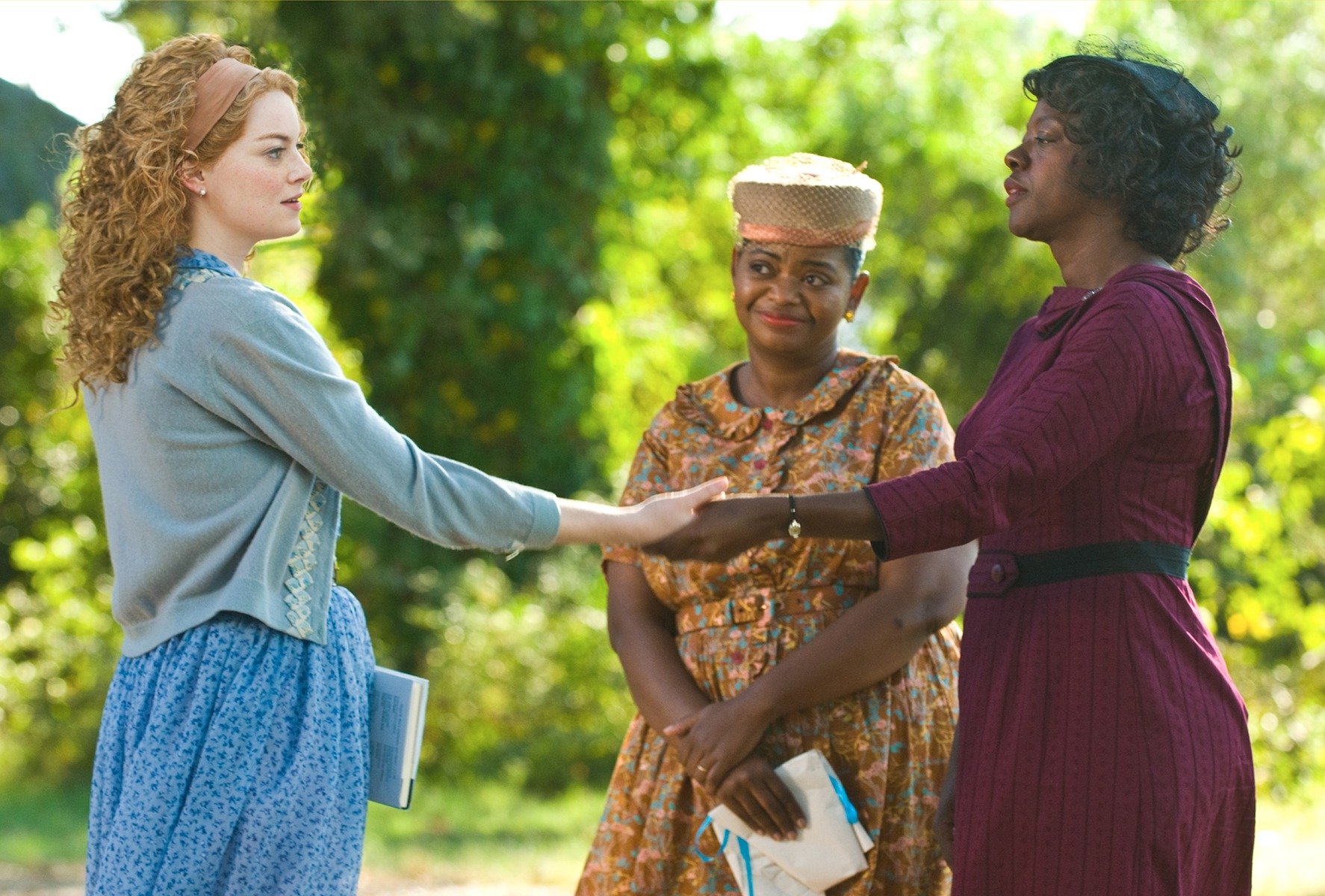 Mississippi can do a whole lot worse for its greatest cinematic achievement than a film that was nominated for four Academy Awards, including Best Picture. In the end, The Help won one Oscar, with Octavia Spencer taking home a Best Supporting Actress nod and, in turn, solidifying the movie's place atop the Magnolia State's pantheon of great films.
25. Missouri: Gone Girl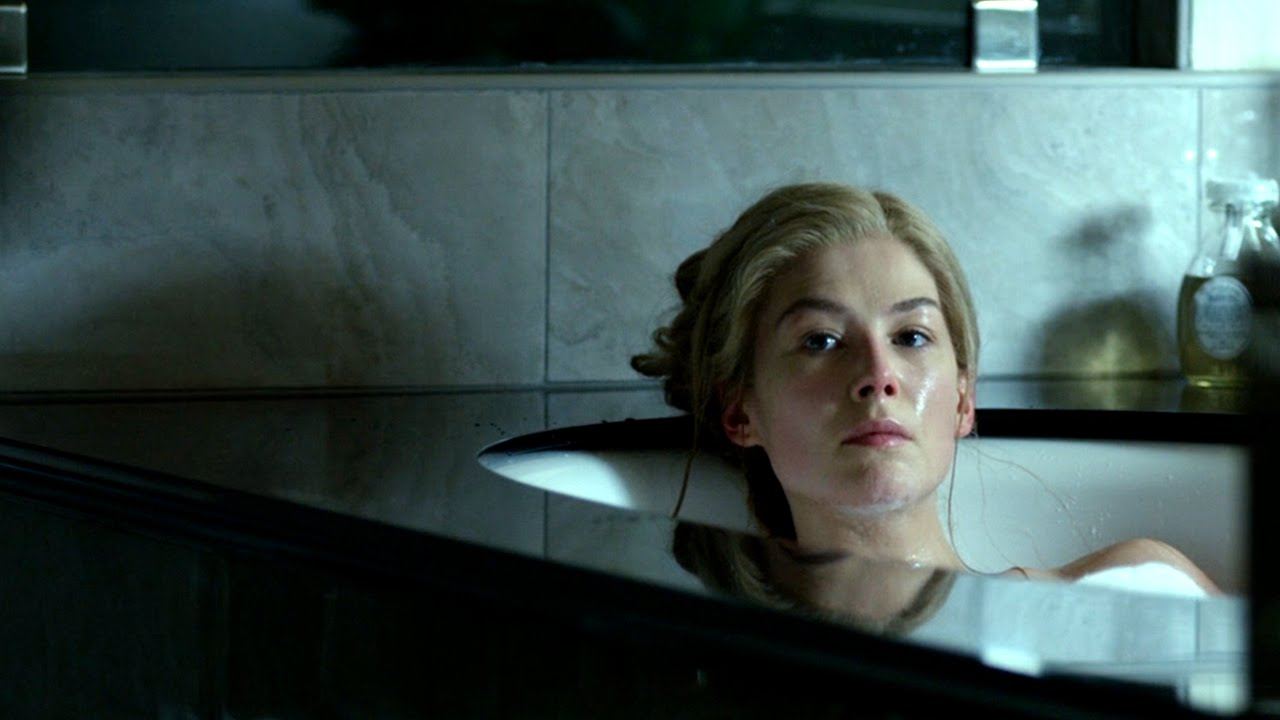 Both the novel and movie version of Gone Girl are set in Missouri, making it a natural choice for the state's best movie. The psycho-sexual thriller is full of twists and turns that always manage to surprise, buoyed by stellar performances from Ben Affleck and Rosamund Pike.
26. Montana: The Untouchables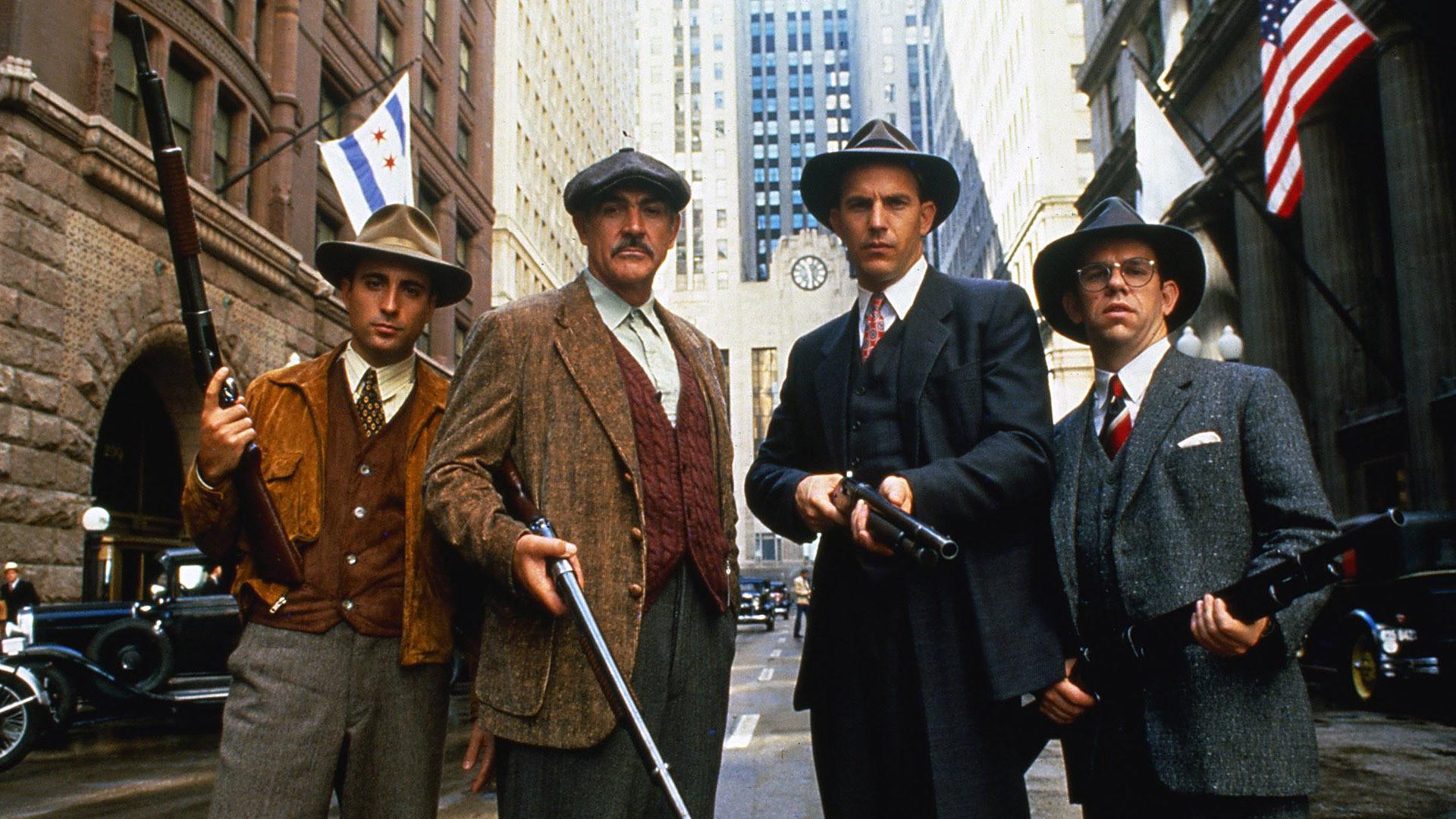 While much of Brian DePalma's classic gangster thriller, The Untouchables, was filmed in Chicago, a key shootout in the climax of the story is set along the Missouri River in Montana. A variety of other movies have similar one-off scenes in the Treasure State, including The Shining, Forrest Gump, and Heaven's Gate.
27. Nebraska: Nebraska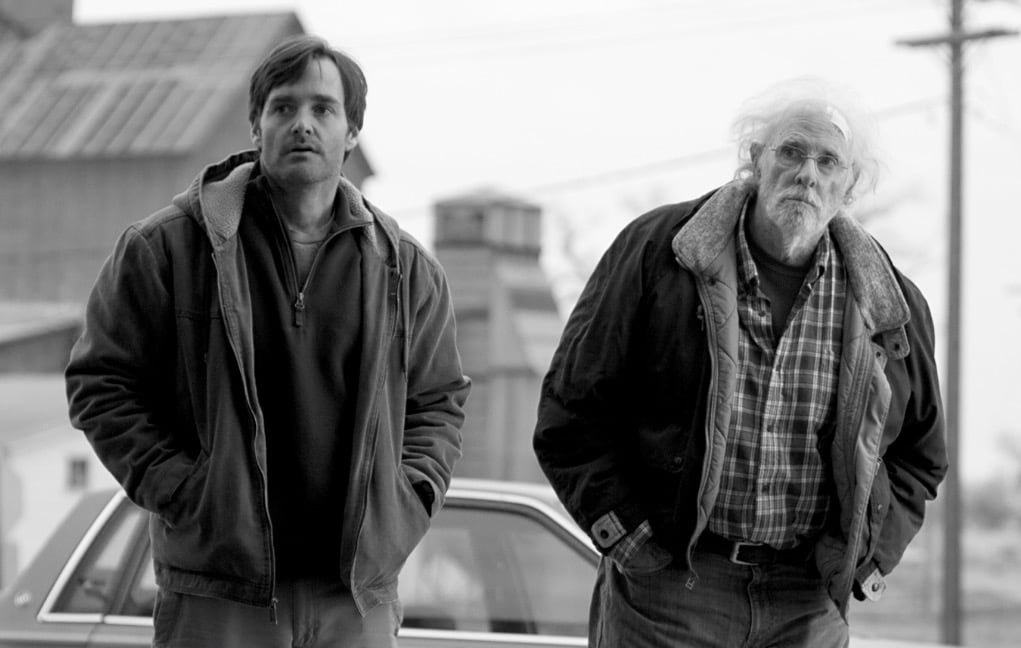 It only seems right that the best movie to ever be shot in Nebraska carries the state's name. Starring Bruce Dern and Will Forte as a road-tripping father and son, it's a touching, and all-too-real look at what it is that defines a family, belief, and how to truly provide support for your loved ones in their latter years.
28. Nevada: The Godfather Part II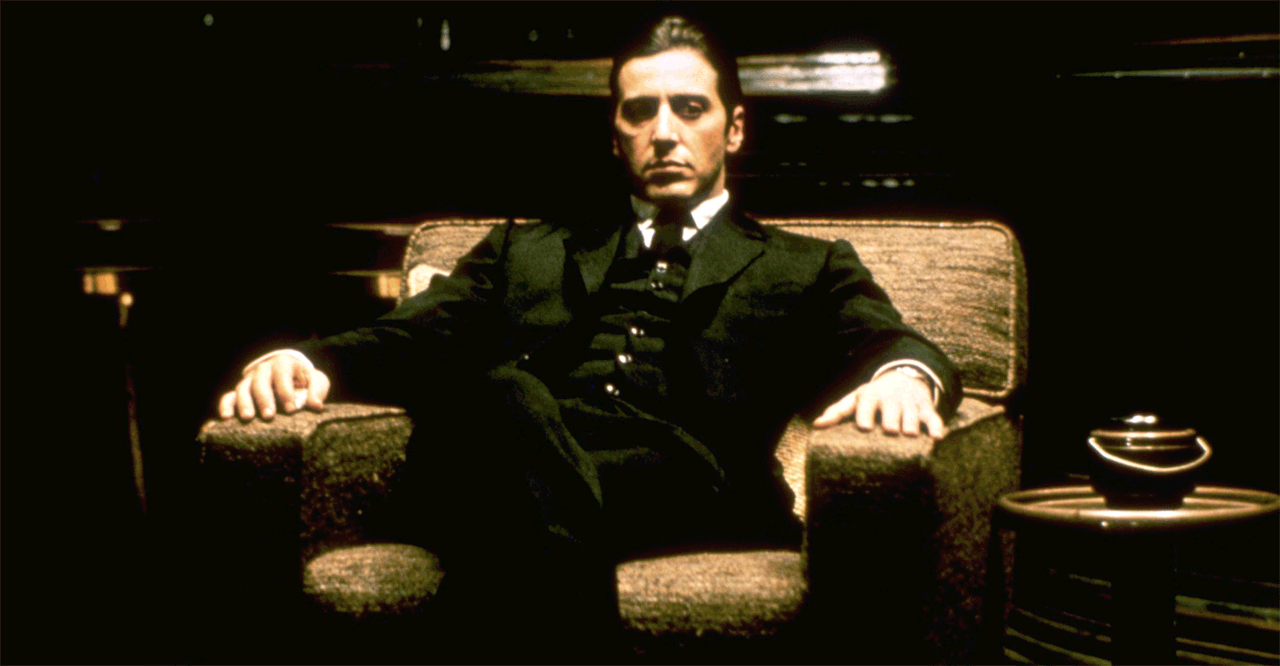 While the first Godfather was iconically a New York movie, Part II takes the story to Nevada for a handful of scenes. Those locations included both the Tropicana Casino and the legendary Riviera in Las Vegas, as well as scenic Lake Tahoe, making for a sequel heralded by many critics as the best offering in the entire saga.
29. New Hampshire: The Thomas Crown Affair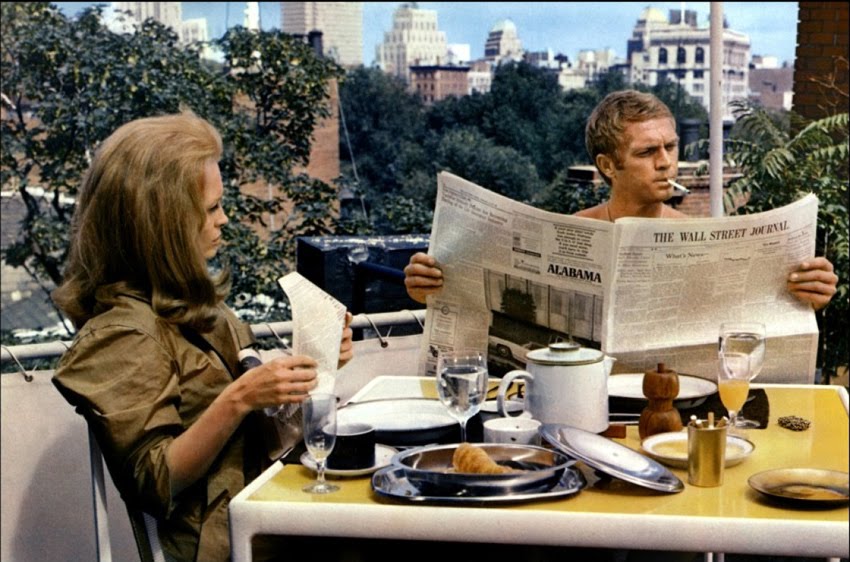 New Hampshire hasn't been a frequent destination for movies shooting on-location. That said, on its shortlist is the classic heist thriller, The Thomas Crown Affair. Back when it released in 1968, there was no other movie quite like it, with its slick, stylistic visual language, and a cast of Hollywood heavy-hitters that included Steve McQueen and Faye Dunaway.
30. New Jersey: On the Waterfront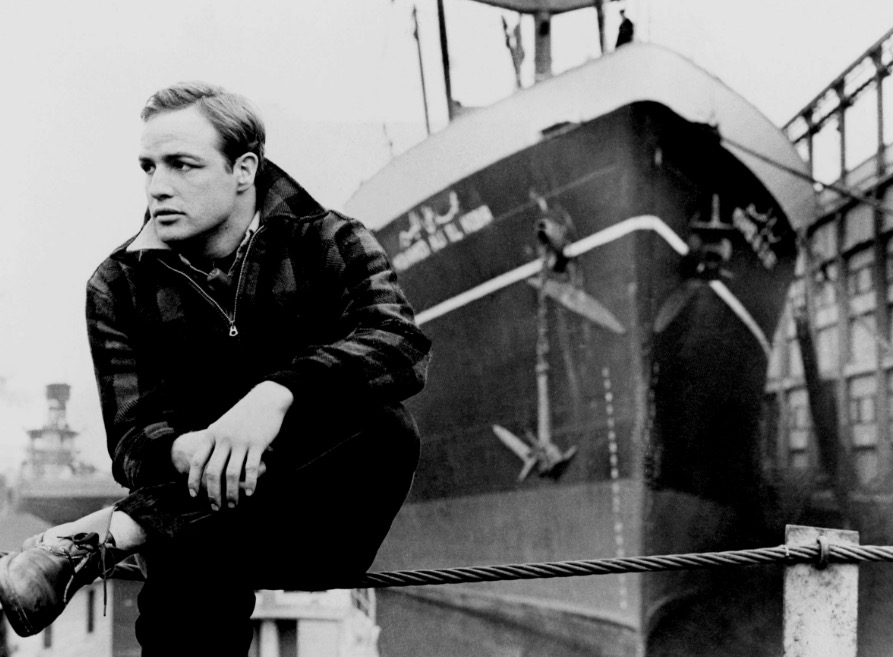 On the Waterfront is widely regarded as one of the greatest movies ever made, making it an obvious choice for New Jersey's own top film. Starring a young Marlon Brando, it was shot across three-dozen locations in Hoboken, ranging from the city docks, to run-down slums and alleyways.
31. New Mexico: Them!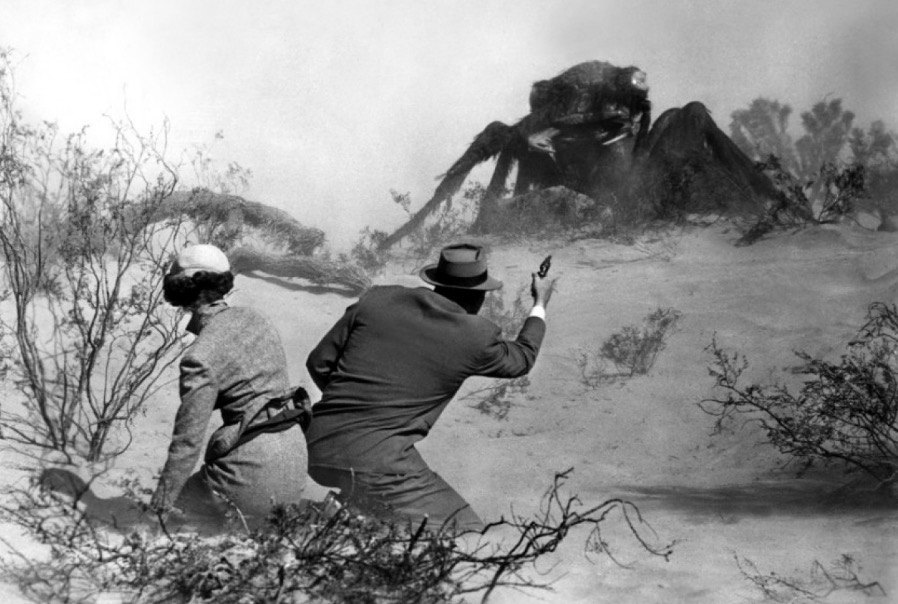 At a sparkling 100% on Rotten Tomatoes,  the giant ant-centric Them! is an iconic monster flick that ranks among some the greatest horror movies of all time. Critical consensus on the site aptly describes it as "one of the best creature features of the early atomic age," shot against the backdrop of New Mexico's deserts.
32. New York: The Godfather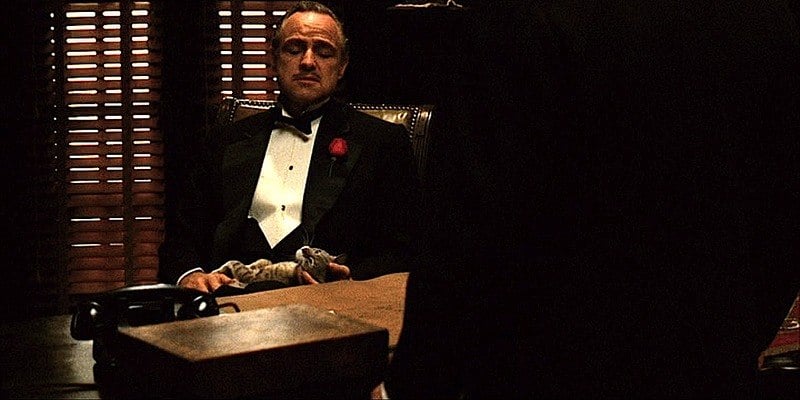 Talking Paramount into allowing The Godfather to shoot on location in New York was a battle for director Francis Ford Coppola. While the studio was insistent that filming in Hollywood lots would keep costs down, Coppola knew that it would only feel authentic on-site across the Empire State. Thankfully, they gave in when it was all said and done, birthing a true cinematic classic in the process.
33. North Carolina: Bull Durham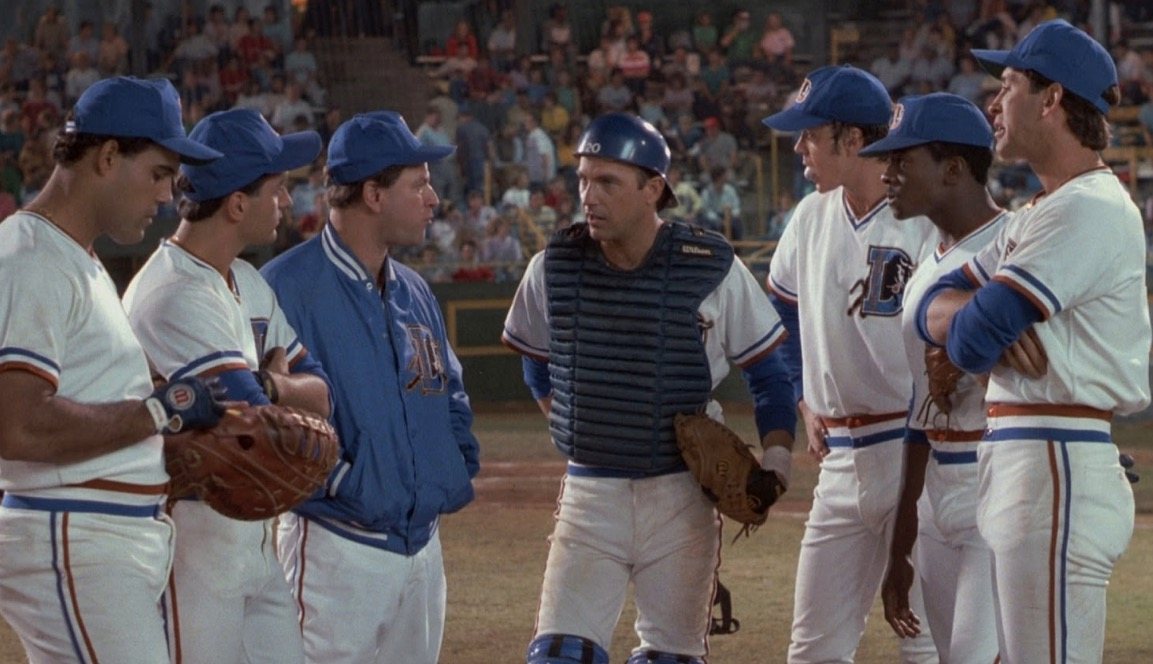 The best sports movies are the ones that are about far more than the game they portray, and that's exactly what Bull Durham does to absolute perfection. Set and filmed in Durham, North Carolina, the Kevin Costner-led baseball-centric story follows a career minor leaguer as he weighs retirement while mentoring a wild young blue-chip prospect.
34. North Dakota: Fargo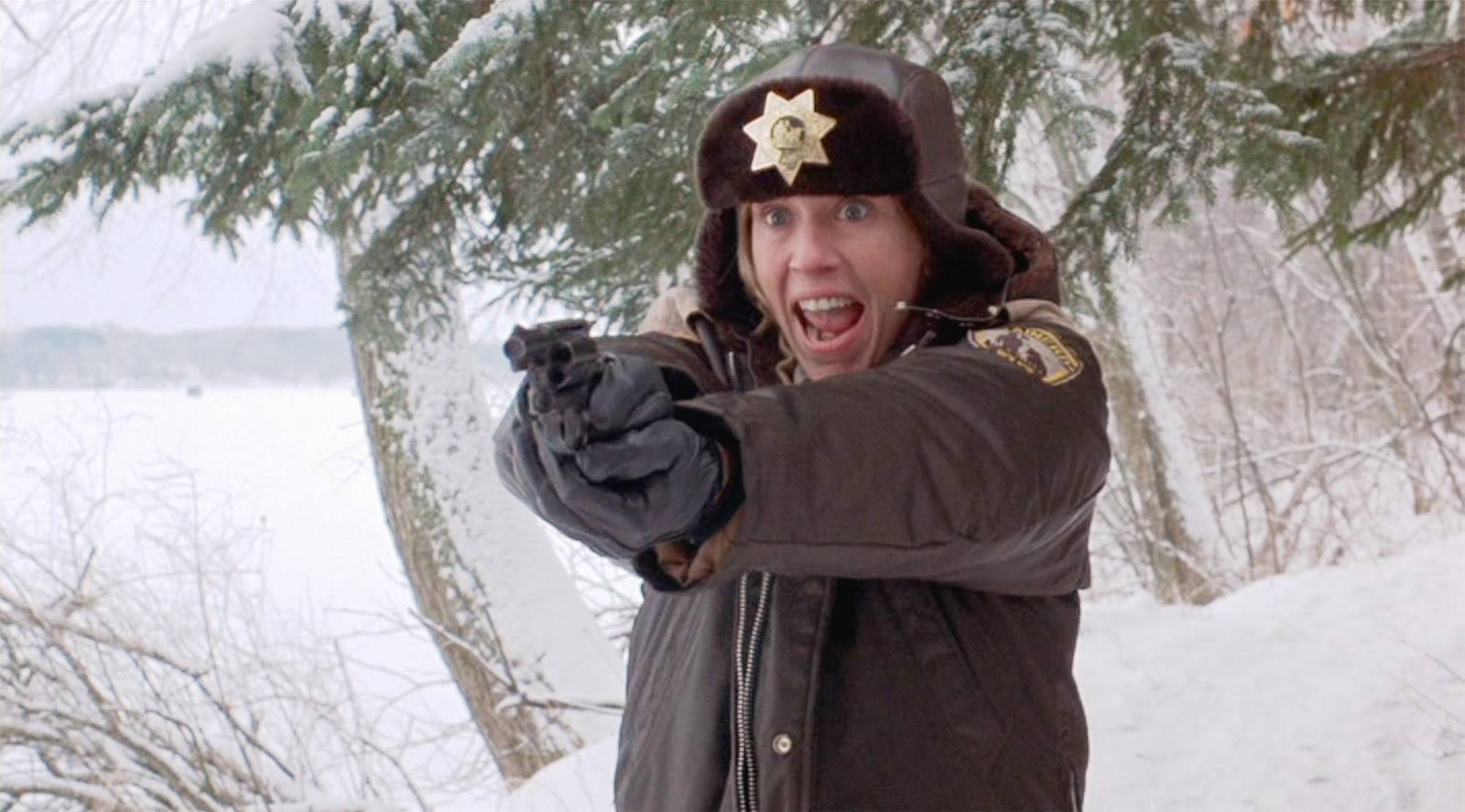 The Coen brothers check in for a third time, and for arguably their greatest offering to date in Fargo. Aside from the fact that it's one of the only major productions to have ever shot on location in the Roughrider State, it's dark humor and compelling protagonist give us a movie that truly embodies the snowy wilderness of North Dakota.
35. Ohio: The Shawshank Redemption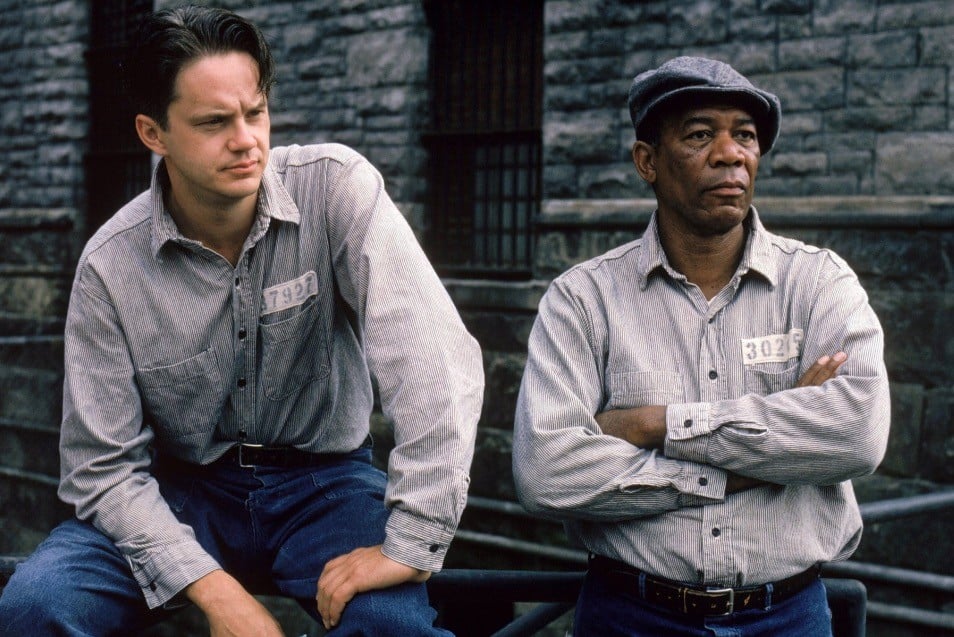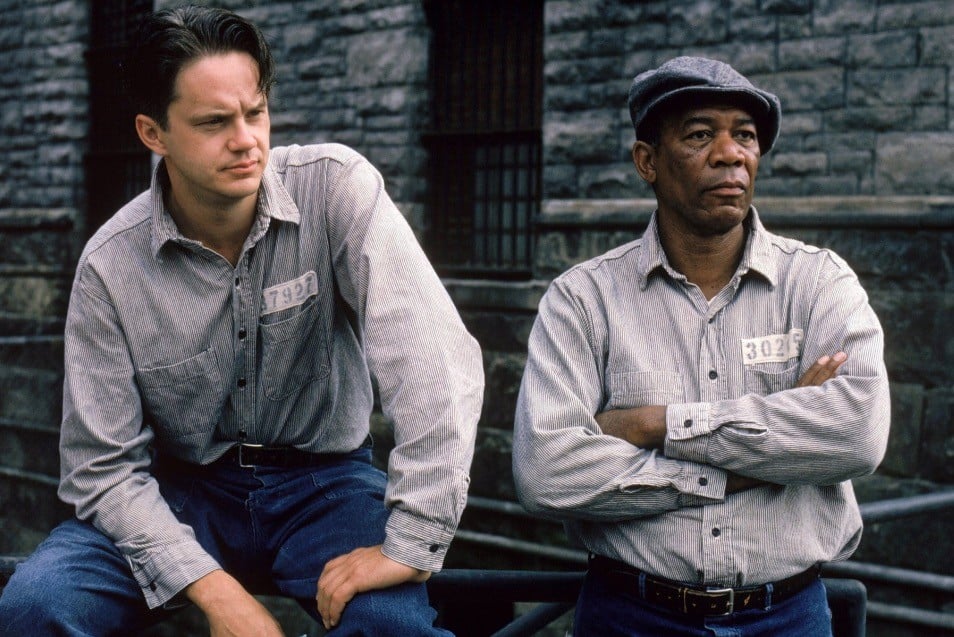 Claiming the top spot on IMDB's Top 250 list, The Shawshank Redemption comes in as Ohio's best-ever cinematic export. The prison drama was shot primarily at the striking Mansfeld Reformatory, despite the original story itself being set in Maine. Incidentally, that same Ohio reformatory was also used as a prison in Air Force One and Tango & Cash. 
36. Oklahoma: Two-Lane Blacktop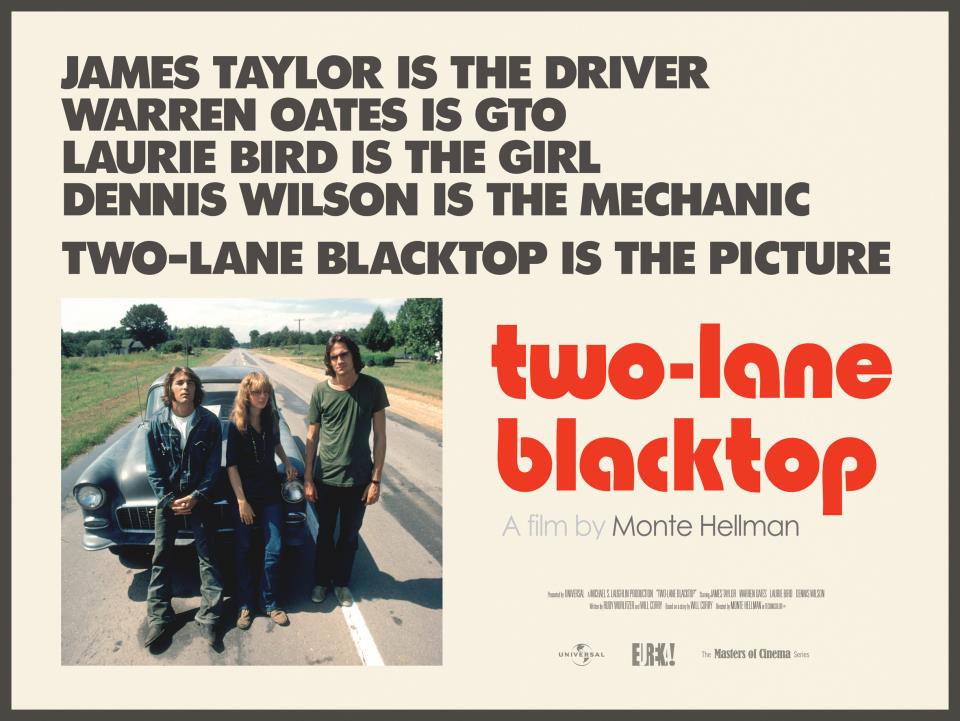 Oklahoma hasn't played host to many movies over the years, giving us some slim pickings for their chosen film (prominent alternatives include Twister and Around the World in Eighty Days). Even so, don't let that take away from the considerable quality of Two-Lane Blacktop, a coming-of-age road trip movie rating a sterling 94% on Rotten Tomatoes.
The Sooner State makes an appearance partway into the film, when our main characters' GTO is need of a tune-up, pulling into a garage in Boswell, Oklahoma.
37. Oregon: The Shining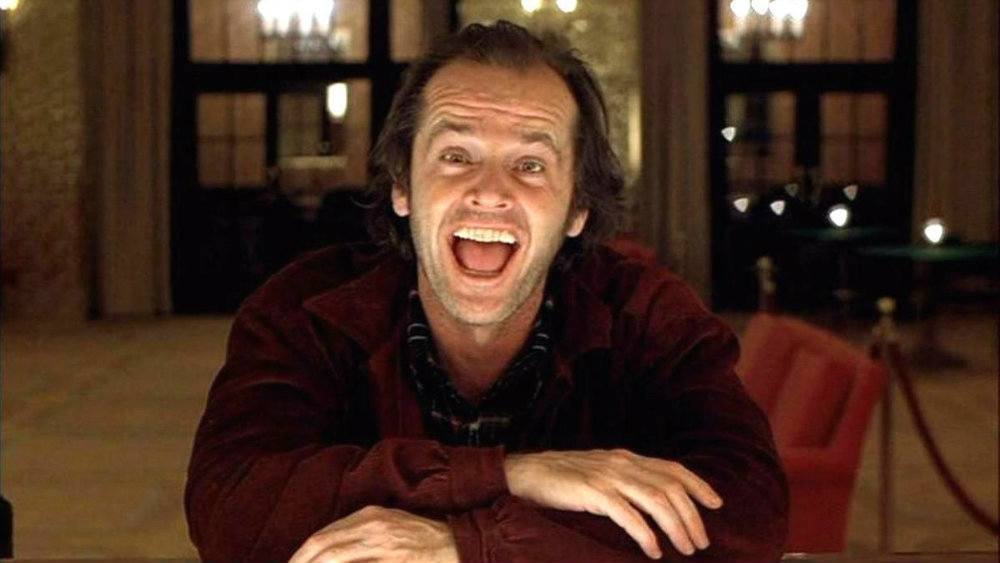 Stanley Kubrick's horror classic, The Shining, is famous for its creepy Overlook Hotel, with most of its interior production taking place in Hertfordshire, England. All the exterior shots we see of the Overlook though were actually filmed in Mount Hood, Oregon, utilizing the Depression-era Timberline Lodge.
38. Pennsylvania: Rocky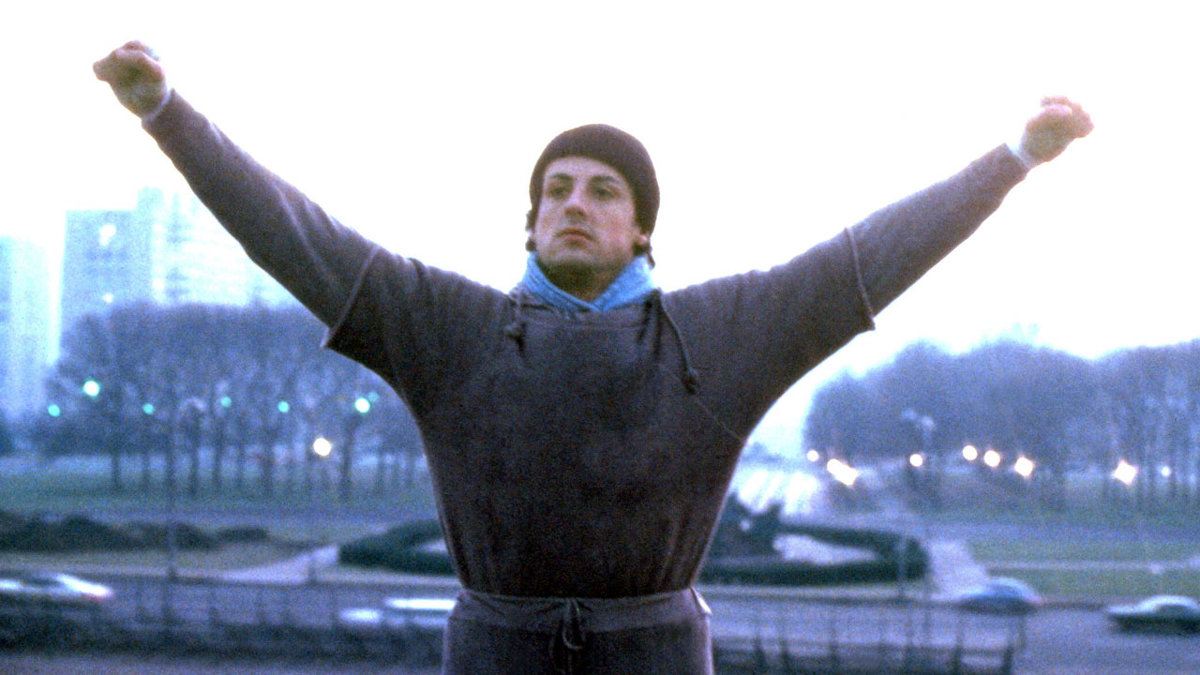 Philadelphia is famously featured as the backdrop for Rocky, with the city even featuring a statue of the franchise's titular boxer at the base of the steps leading to the city's Museum of Art. That makes this one an easy choice for Pennsylvania's best cinematic offering. Runners-up to Rocky's crown include The Sixth Sense, The Silence of the Lambs, Dogma, and Unbreakable. 
39. Rhode Island: Lolita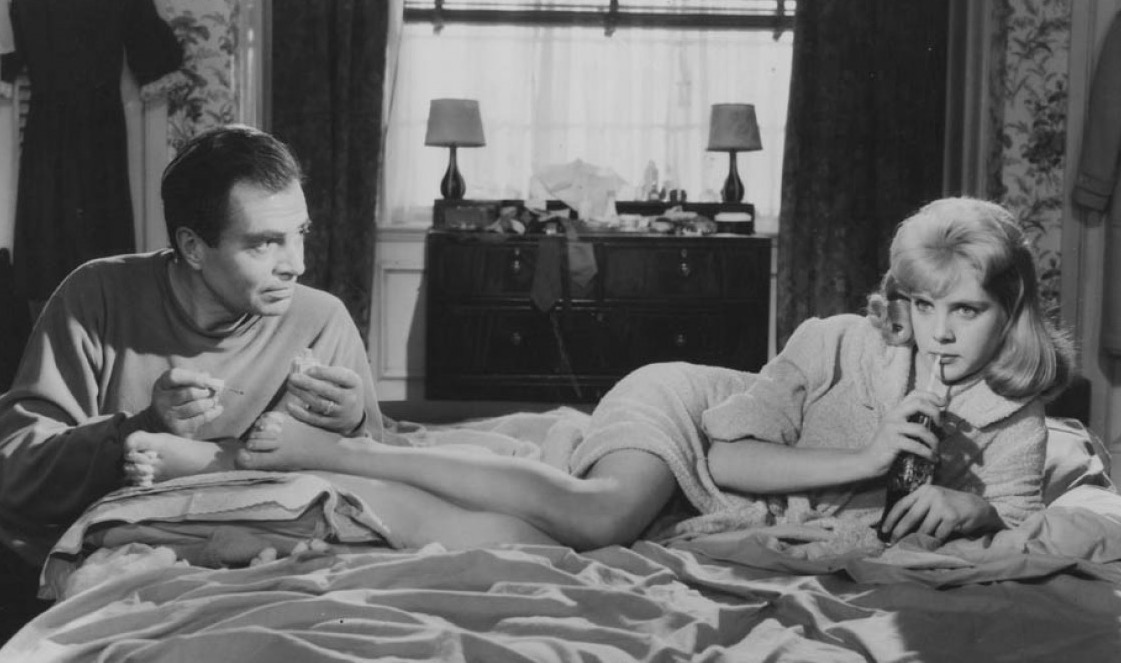 It was never going to be easy adapting Vladimir Nabokov's novel  Lolita into a movie, but that's exactly what Stanley Kubrick did in 1962. The subject matter that shows a 16-year-old and an older man engaging in a romantic tryst is still wildly problematic, especially by today's standards, but for all intents and purposes, Kubrick maneuvers through those waters deftly. We see Rhode Island in a handful of exterior shots, including the Westerly Amtrak station.
40. South Carolina: The Abyss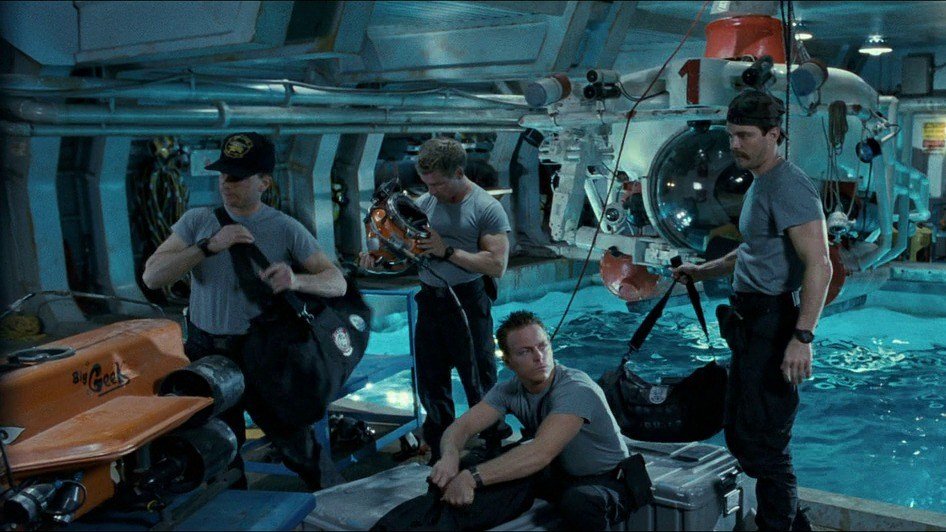 James Cameron is famous for his meticulous creative vision and his elaborate use of technology, all coming together to make his films some of the most visually compelling in all of Hollywood. We see that firsthand with The Abyss, with Cameron having built a series of underwater stages in the Cherokee Nuclear Plant outside of Gaffney, South Carolina. In the end, the setup was so massively difficult (and costly) to disassemble, that it was left intact in the now-abandoned plant, where it still stands to this day.
41. South Dakota: Dances With Wolves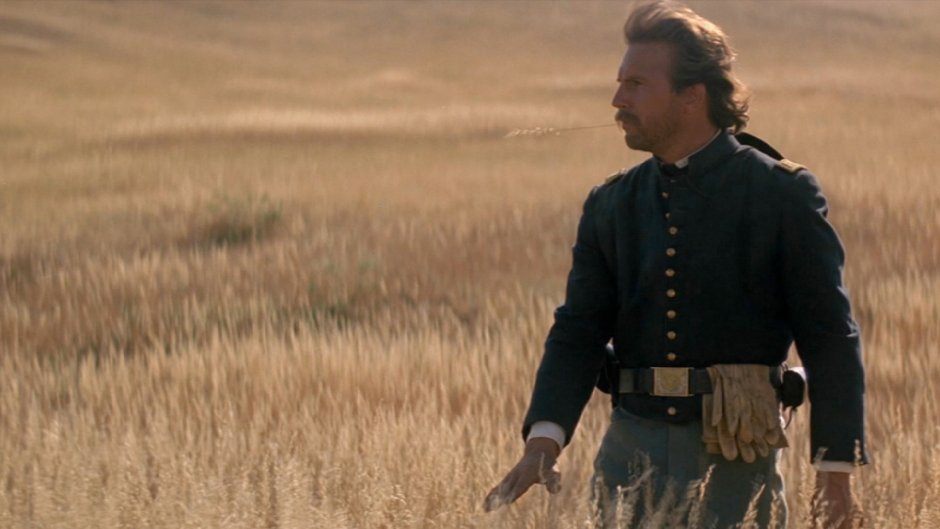 The scenic plains of South Dakota have hosted a handful of famous movies and even briefly featured Mt. Rushmore in the climactic chase scene at the end of Alfred Hitchcock's North By Northwest. But it's the Oscar-winning Western, Dances With Wolves, that takes the title for the Cornhusker State, filmed at and around the Triple U Standing Butte Ranch, just outside of Pierre.
42. Tennessee: Cast Away
While the scenes of Tom Hanks stranded on an island in Cast Away were filmed exclusively in Fiji, that's not the only locale in Robert Zemeckis' movie. When our main character is welcomed back to the U.S., he arrives at the FedEx headquarters, shot on-site in Memphis, Tennessee. And despite the company getting plugged in the movie, they actually didn't pay a single dollar for product placement.
43. Texas: What's Eating Gilbert Grape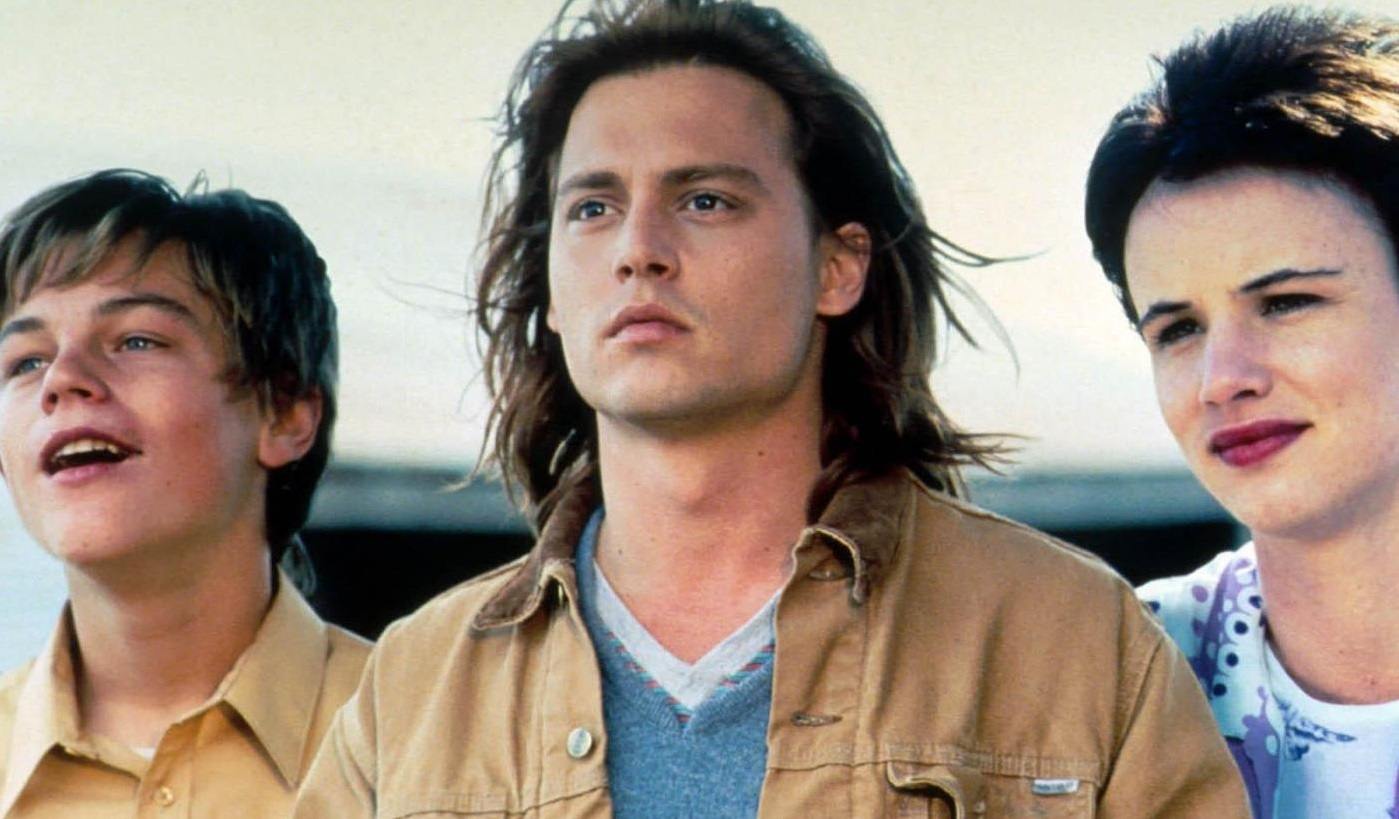 It's always interesting going back and seeing a young Johnny Depp star alongside Leonardo DiCaprio, in a quiet drama without any of the frills or gimmicks the two actors would later become known for. And while What's Eating Gilbert Grape may have been set in the fictional town of Endora, Iowa, it was actually shot in Manor, Texas, a small town of less than 7000 people, just east of Austin.
44. Utah: Thelma & Louise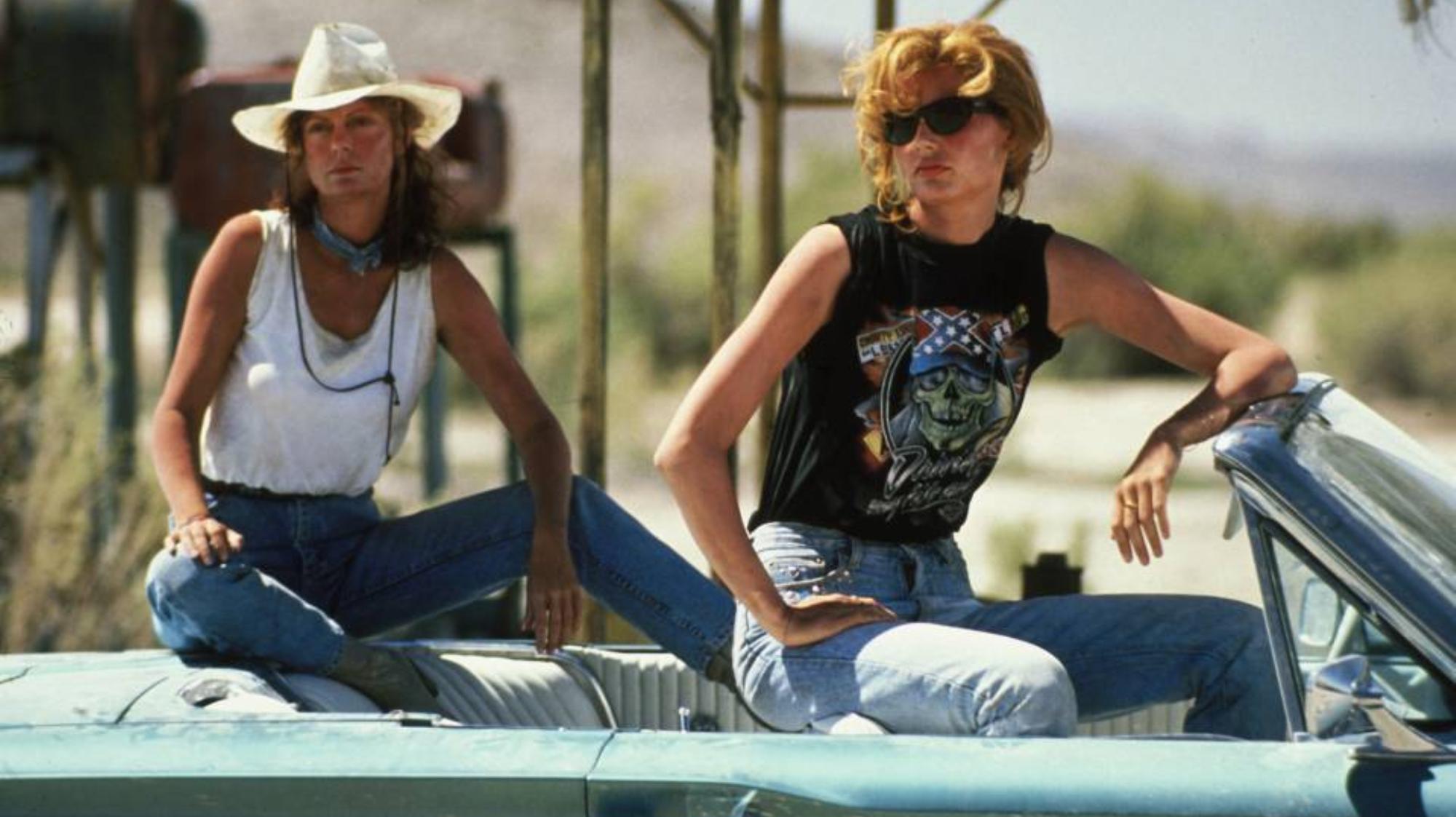 Ridley Scott doesn't often venture into the realm of comedy, but when he does, we get the glorious final product that was 1991's Thelma & Louise. As for its Utah locale, every time we're told we're looking at New Mexico, we're actually seeing the sandy expanse of the La Sal Mountains, just 50 miles southeast of Moab.
45. Vermont: Beetlejuice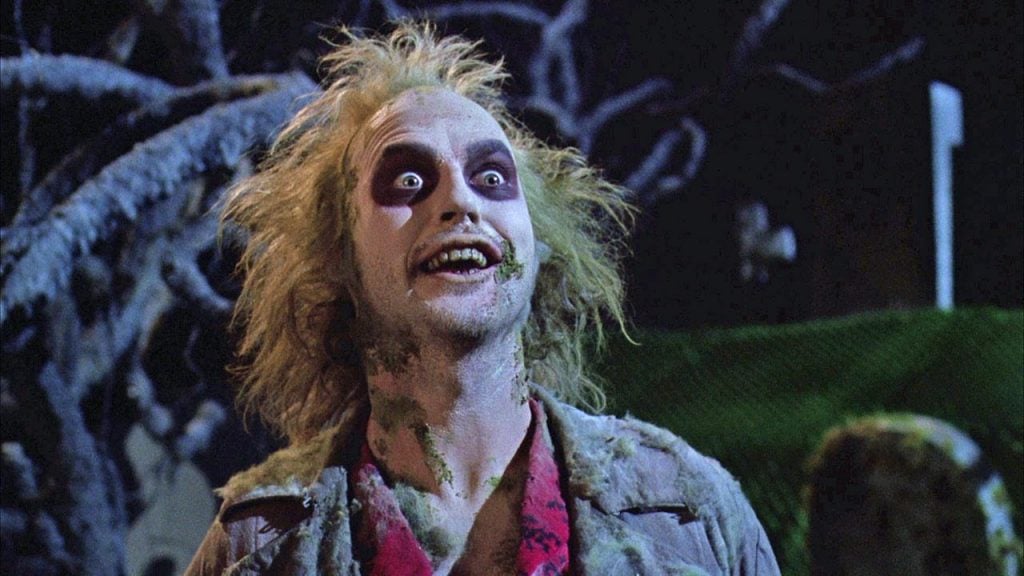 Beetlejuice is widely regarded as the peak of Tim Burton's creepy, off-kilter brand of filmmaking. He's since devolved into casting Johnny Depp and putting him in white makeup, but it's still worth looking back on one of his greatest works here. As for the small, rural town we see in Beetlejuice, it's actually East Corinth, Vermont (although the house our main characters set up camp in was actually a facade built specially for Beetlejuice).
46. Virginia: My Dinner With Andre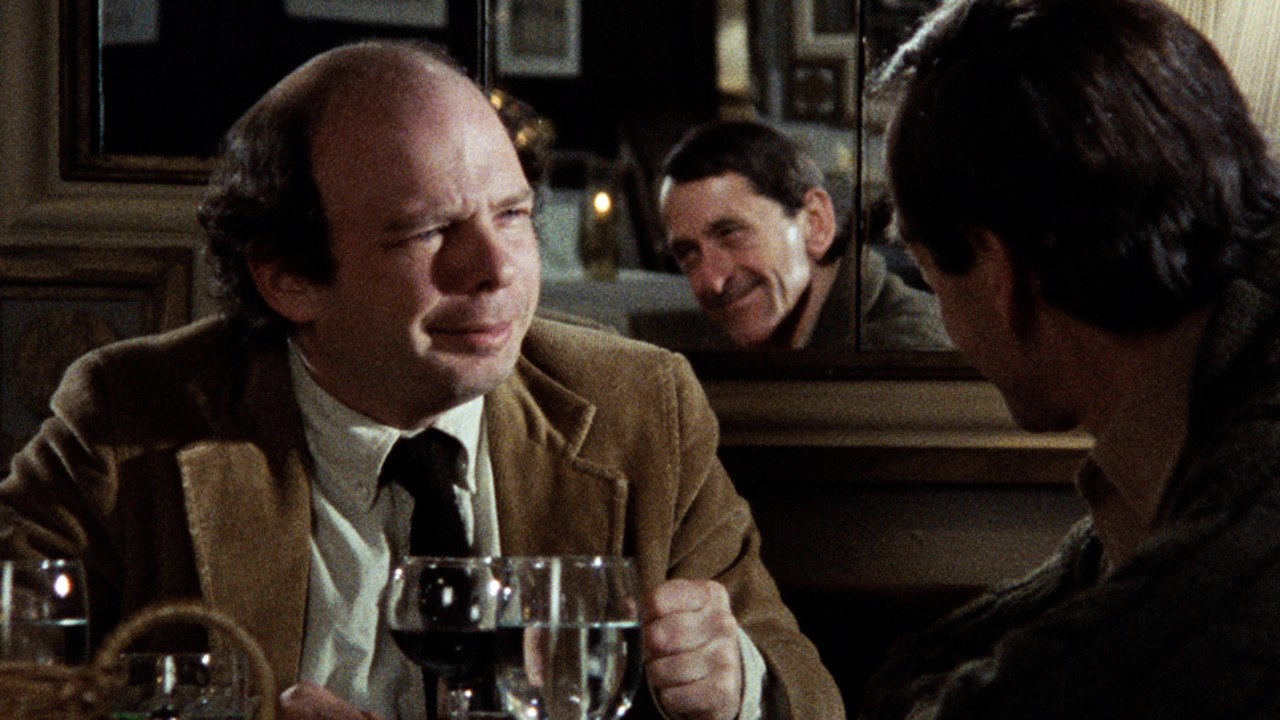 Given that Virginia has hosted a handful of movies for one-off scenes, it felt right to tag the deep conversation masterpiece, My Dinner With Andre, as the state's best film to date. Although it claims to take place at now-famous Cafe des Artistes in New York City, it was actually shot in the repurposed Grand Ballroom of the Jefferson Hotel in Richmond, Virginia. Interestingly enough, at the time, the hotel was actually closed due to extensive fire damage, before reopening as the Jefferson Sheraton in 1986.
47. Washington: 10 Things I Hate About You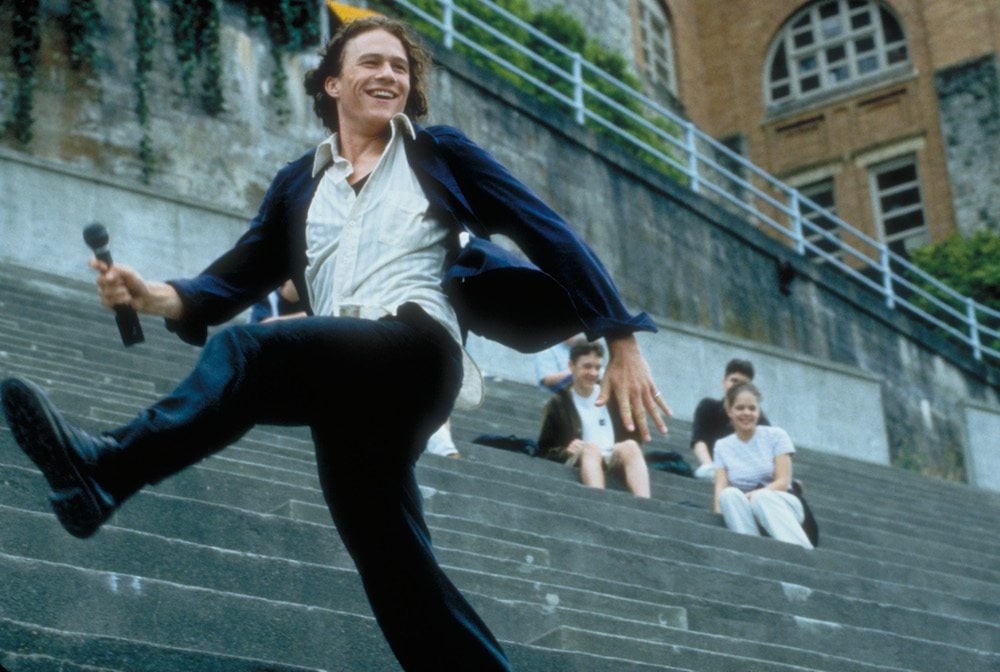 10 Things I Hate About You accomplishes quite a bit for a what was billed at the time as just another teen romantic comedy. As an allegory for William Shakespeare's Taming of the Shrew, it works wonderfully, helped by charismatic and hilarious performances from Heath Ledger and Julia Stiles.
As for the Hogwarts-esque high school that was the central backdrop of the story, that was all famously shot at Stadium High in Tacoma, Washington, with other various scenes taking place across the greater Seattle area.
48. West Virginia: The Deer Hunter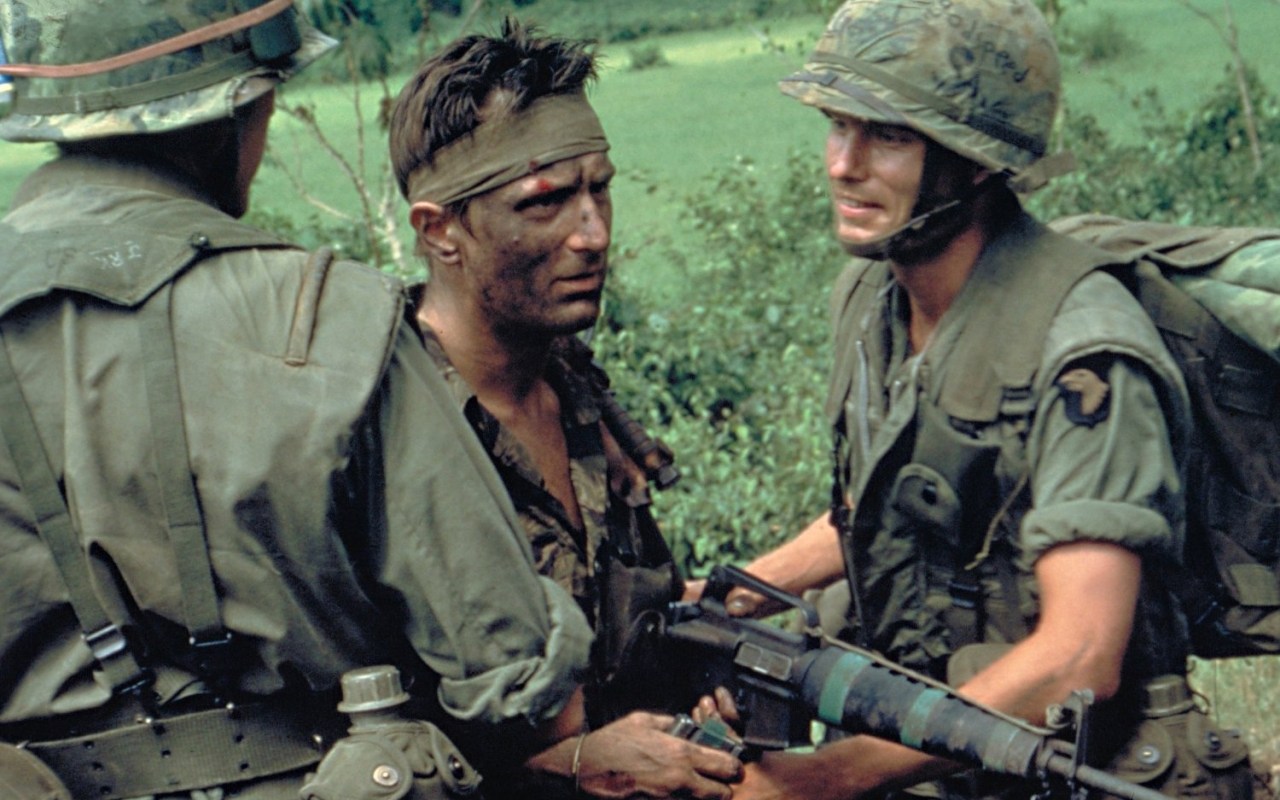 The Deer Hunter may have been a nightmarish, over-budget hellscape to make, but the final product gave audiences a visceral, honest look into the depths of war. The film was shot across a variety of locations too, with a combination of sites used to depict the blue-collar town of Clairton, Pennsylvania. Once such location was West Virginia, with the production using both Weirton and Follansbee (among many others in surrounding state) for a handful of exterior shots.
49. Wisconsin: The Straight Story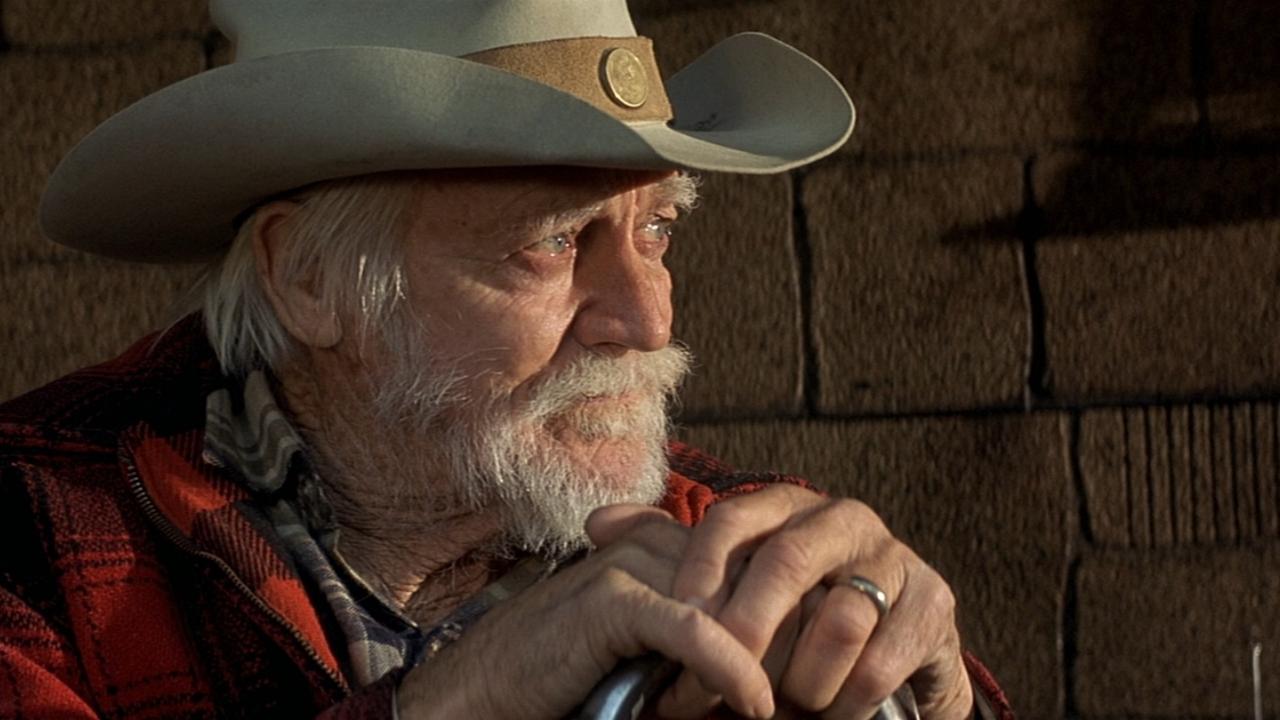 Telling the true story of Alvin Straight's cross-country journey riding a John Deere tractor, The Straight Story is as insightful as it is subtle in its execution. Director David Lynch exhibits a soft touch, allowing the thoughtful, quiet moments to truly land, and delivering an amazing final product as a result. The film was shot along the actual route Straight took for his own journey back in 1994, wrapping up in Mt. Zion, Wisconsin.
50. Wyoming: Close Encounters of the Third Kind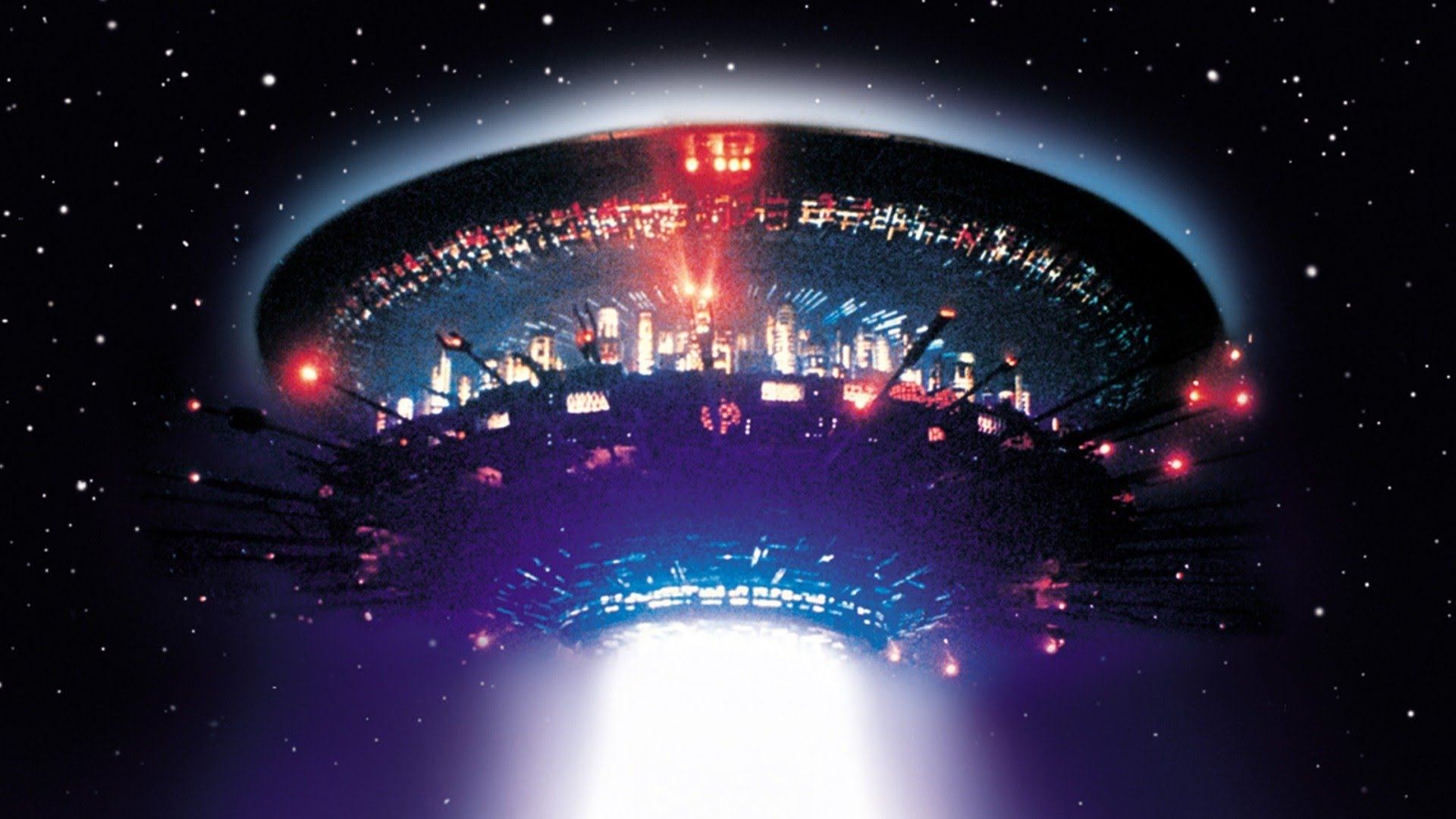 Steven Spielberg's classic sci-fi flick, Close Encounters of the Third Kind, was filmed across a handful of states, with locations that include Brookley Air Force Base in Alabama, and Burbank, California, among others. That said, Wyoming's Devils Tower National Monument is the most recognizable locale of the entire film, landing it firmly in the Equality State's camp as their greatest movie of all time.
Information on productions courtesy of The Worldwide Guide to Movie Locations
Follow Nick on Twitter @NickNorthwest
Check out Entertainment Cheat Sheet on Facebook!