10 Best Nicolas Cage Movies
Nicolas Cage has certainly overseen one of the stranger acting careers in modern Hollywood. From perennial Oscar-contender to action-star to B-movie stardom, Cage is an actor whose career arc is impossible to define. With prolific output that dates back to 1981 when he starred in the TV movie Best of Times, Cage has managed to work with some of the best directors in the business including Martin Scorsese, David Lynch, and the Coen Brothers. Let's take a look at 10 of the best films Cage has starred in so we can truly appreciate an actor who always seems to give his all to a performance, however big or small.
10. Face/Off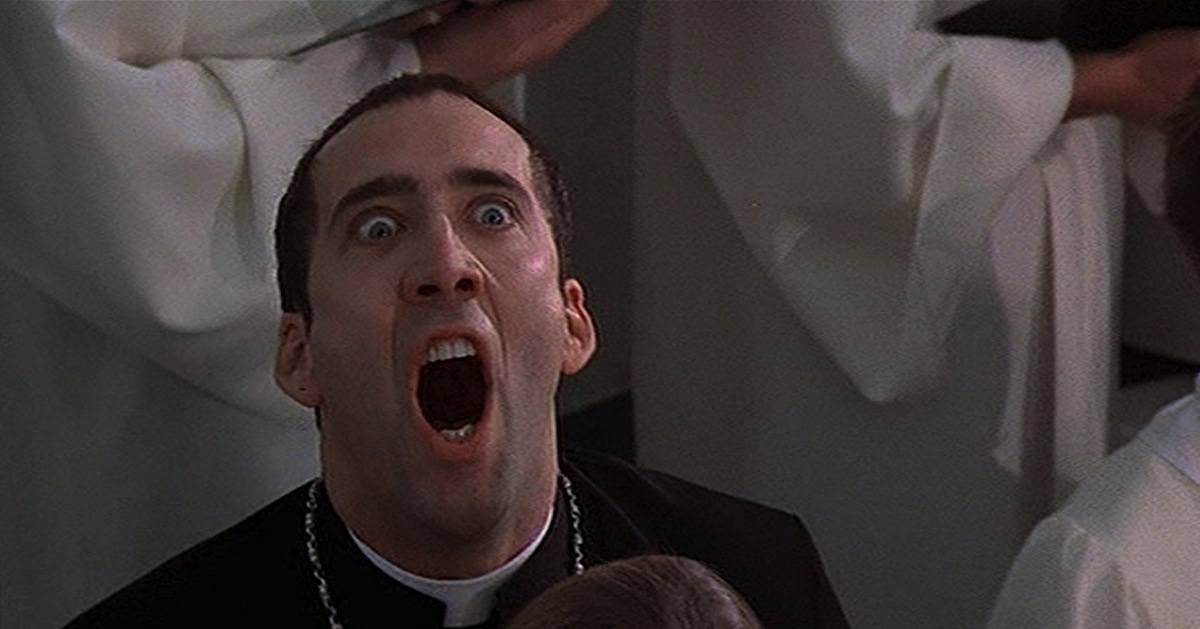 In the mid-'90s, Cage became one of the biggest action stars in Hollywood with a string of three bonafide hits in a row: The Rock, Con Air, and Face/Off. But in the years since, Face/Off is the one film out of the three that has truly separated itself from the pack, reaching the status of an action classic.
Released in 1997, Face/Off is directed by Hong Kong action-legend John Woo and tells the story of an FBI agent and a terrorist who literally switch faces after a high-level sting operation goes awry. Both Cage and co-star John Travolta seem to have loads of fun playing one another's characters, but Cage in particular gives a surprisingly nuanced performance in a film that is anything but. And really, the reason Face/Off is so good is that despite all the action — and the action is really, really good — you have two actors giving outstanding performances in a completely absurd scenario.
9. Bringing Out the Dead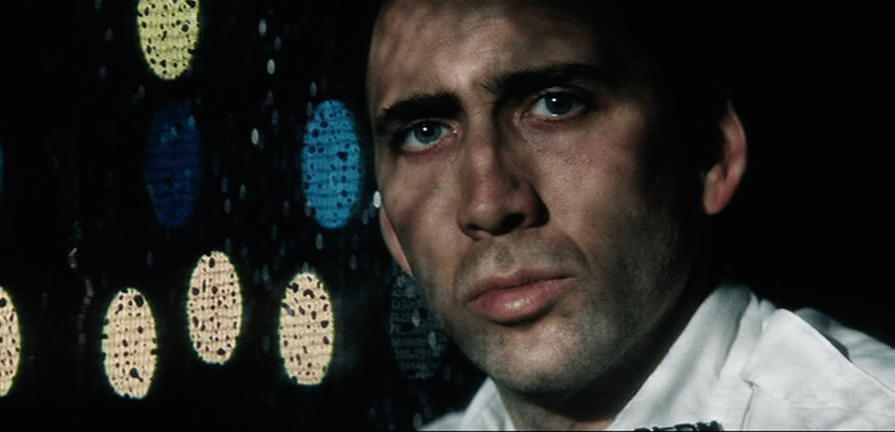 Bringing Out the Dead is often a forgotten film in Cage's career, as it also seems to be for director Martin Scorsese and writer Paul Schrader — the director/writer pair responsible for Taxi Driver. The film sees Cage give one of his best performances as a burned-out paramedic working the graveyard shift in New York City as his exhaustion and depression threaten to overwhelm him. In many ways, the film feels like a successor of sorts to Taxi Driver and Cage truly commits to the dark film.
8. Rumble Fish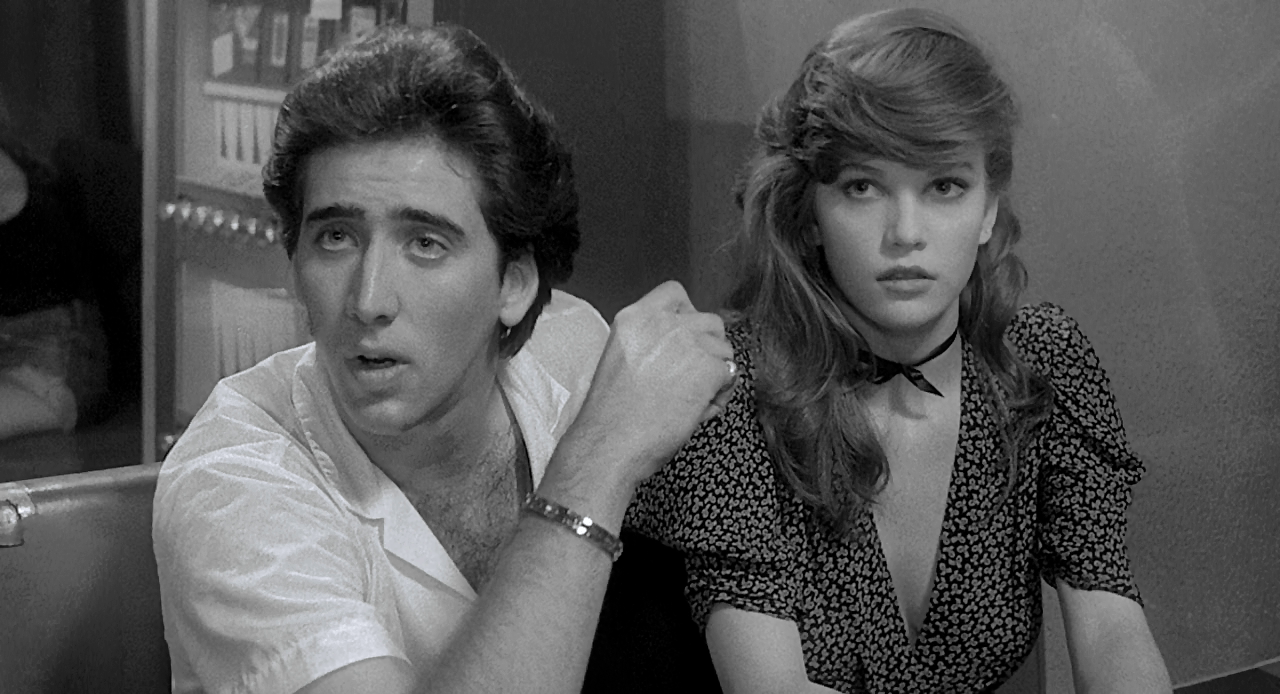 While Cage doesn't have a huge role in Rumble Fish, it represents one of his first memorable roles and established his chops when it came to dramatic work. The Francis Ford Coppola-directed film tells the story of a former gang leader looking for a peaceful life and his younger brother who idolizes him. It's also worth mentioning that Coppola is Cage's uncle with the actor having changed his name in order to combat any sense of nepotism.
7. Moonstruck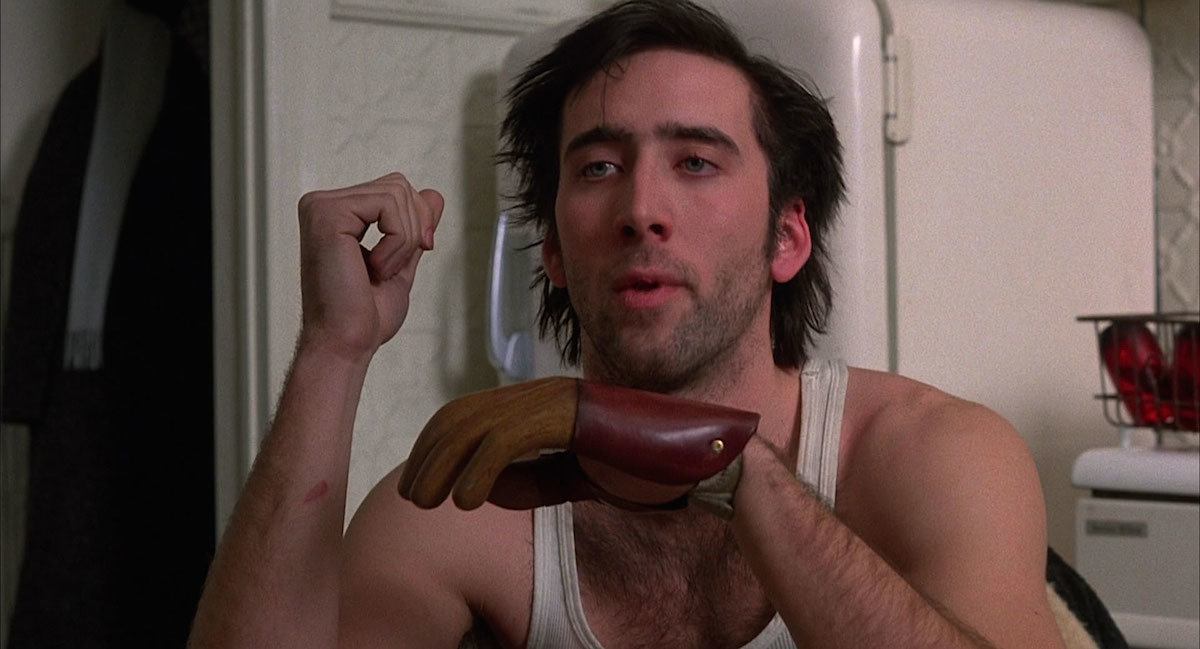 Moonstruck was released in 1987 when it went on to become one of the highest-grossing films of the year en route to three Academy Awards. The film stars Cher as a 37-year-old widow who, after being proposed to by her boyfriend, becomes involved in a love triangle between him and his brother Ronny (Cage). While Cage didn't receive a nomination for the role, it is his and Cher's energetic performances as lovers that carry the film to its sweetest and funniest moments.
6. Bad Lieutenant: Port of Call New Orleans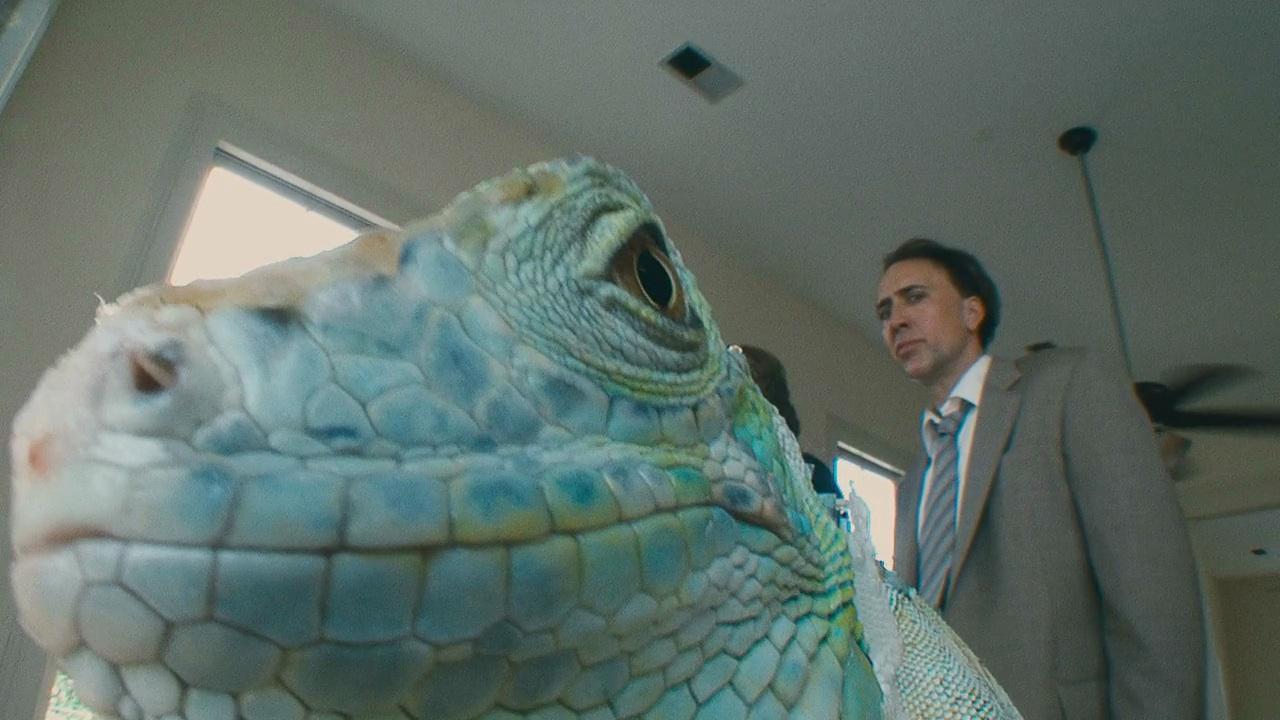 Bad Lieutenant: Port of Call New Orleans is definitely in the running as one of the strangest films in Cage's career, but it is also among his best. Directed by German auteur Werner Herzog, the film is neither a remake or a sequel to the 1992 Abel Ferrara film Bad Lieutenant and is instead a somewhat bizarre reimagining that includes all of the weirdness that Herzog and Cage can muster. But the film is also oddly poignant at times with Cage giving one of the best performances of his career as a drug-addicted police lieutenant with soaring over-the-top moments and the quiet, heart-breaking lows of someone completely lost.
5. Wild at Heart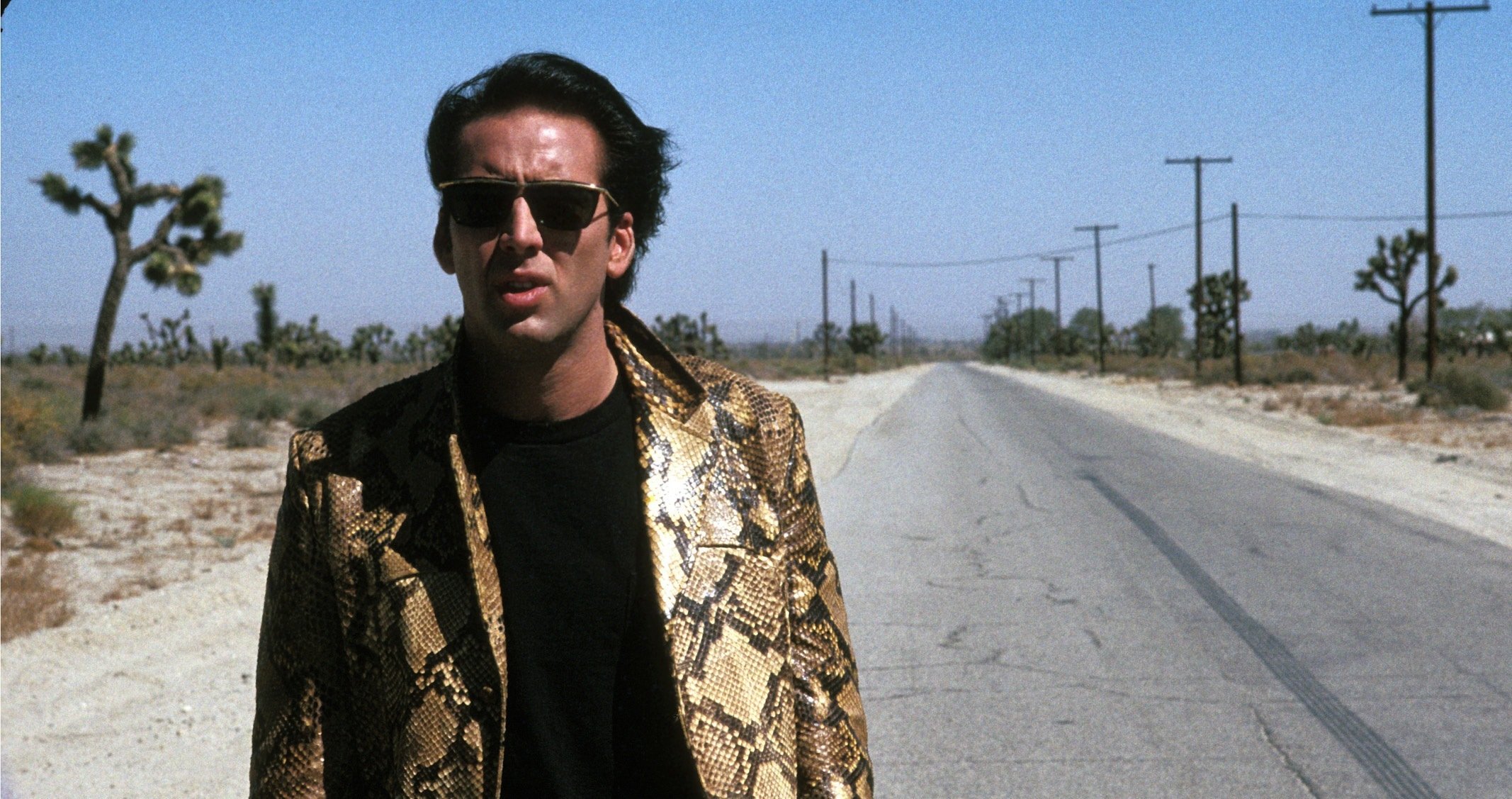 David Lynch's Wild at Heart has been widely divisive throughout its existence despite winning the Palm d'Or at the 1990 Cannes Film Festival. The film follows the road trip of Sailor Ripley (Cage) and Lula Pace Fortune (Laura Dern) as they flee from Lula's mother and the gangsters she has sent to kill Sailor. The film is unbelievably weird, as most of Lynch's work is, but it is the committed performances of Cage and Dern that ultimately give the film the stability it needs for viewers to enjoy it.
4. Adaptation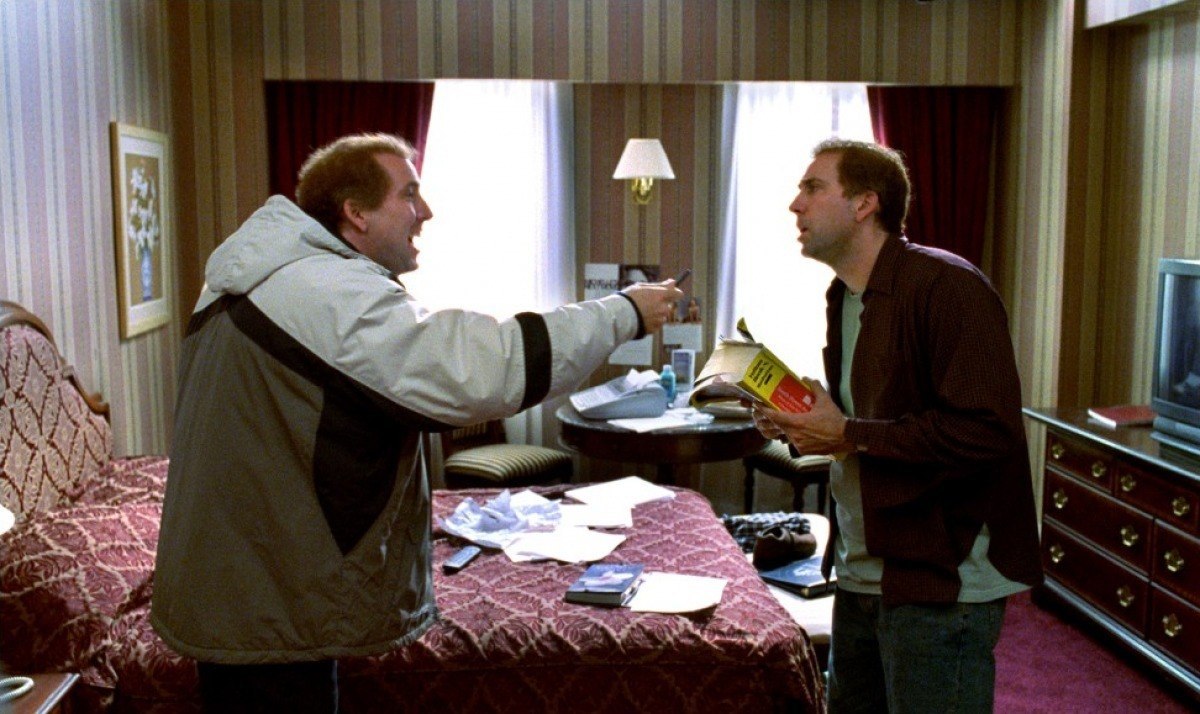 Other than a couple of exceptions, it feels like Adaptation was the last hurrah for Cage's foray into award-oriented work — and Adaptation is definitely deserving of the Academy Award nomination he received. Directed by Spike Jonze and written by Charlie Kaufman, Adaptation is a meta-dramedy about Kaufman's fictionalized problems in adapting The Orchid Thief. Cage's transformative performance in the role of Kaufman not only sees the actor take on the nervous and timid character, but also Kaufman's fictional twin brother who embodies the opposite qualities. The result is that you have not one, but two characters you can easily forget are being played by the prolific actor.
3. Red Rock West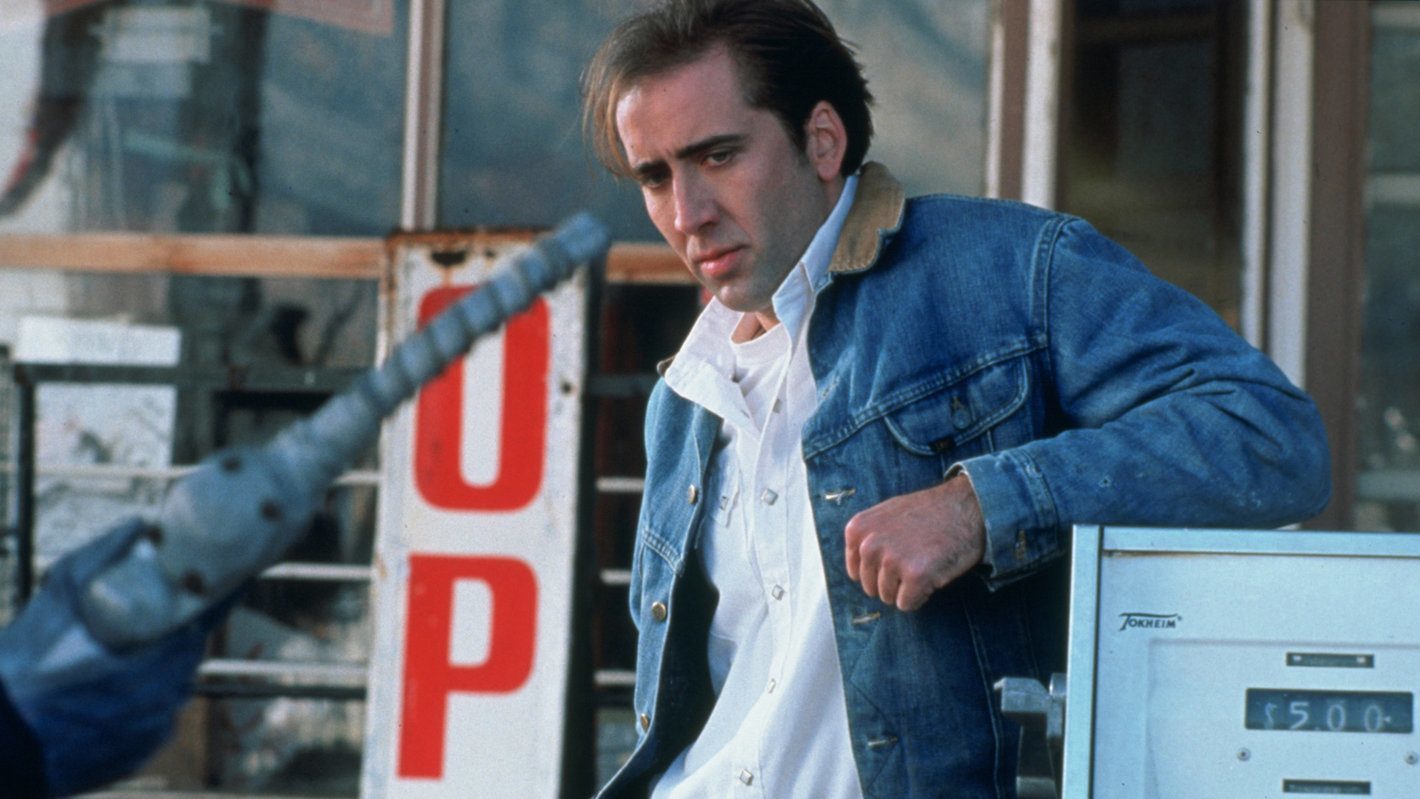 Red Rock West is a neo-noir thriller about Michael (Cage), an unemployed Texan, who is mistaken for a hitman and subsequently goes along with it. A true forgotten gem, Red Rock West premiered at the 1993 Toronto Film Festival where it received a strong critical reception but was later deemed unworthy of a major theatrical release by its distributor. While the film later enjoyed a small grassroots reception, the damage had already been done, which is a shame considering the film is actually the highest rated film of Cage's career according to Rotten Tomatoes.
2. Leaving Las Vegas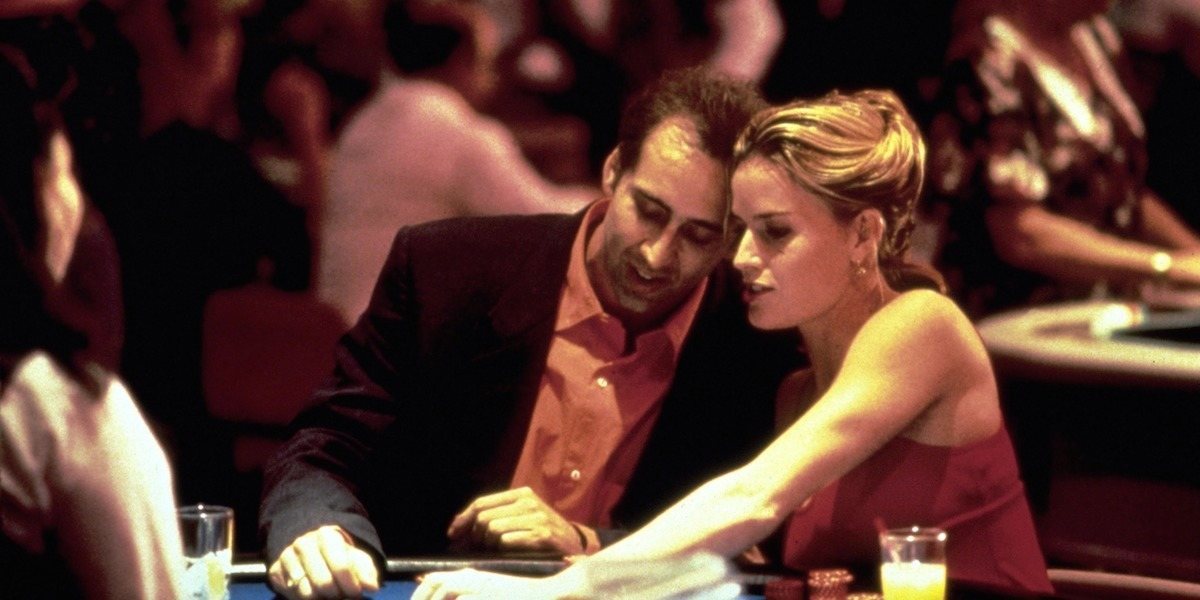 Leaving Las Vegas is the film responsible for Cage's only Academy Award, which he won for Best Actor. The film follows a Hollywood screenwriter whose alcoholism has cost him his career and family so he moves to Las Vegas where he intends to drink himself to death. But when a romance develops between him and a prostitute, they both begin to have hope again despite a seemingly hopeless situation.
While it sounds like a corny, melodramatic scenario, the film's ability to skirt cliches is its biggest strength. "If there are two unplayable roles in the stock repertory, they are the drunk and the whore with a heart of gold, " Roger Ebert wrote in 1995. "Cage and Shue make these cliches into unforgettable people."
1. Raising Arizona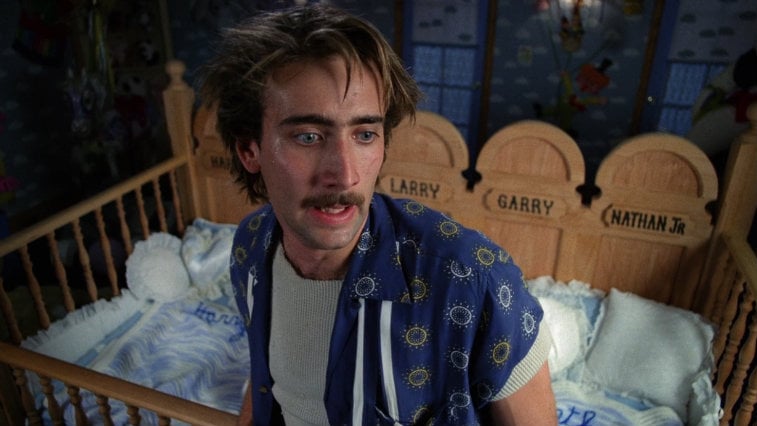 Leaving Las Vegas might be the film in which he won an Oscar, but Raising Arizona will go down as the film that encapsulates Cage as an actor. Directed by the Coen Brothers, Raising Arizona is a highly stylized dark-comedy about a couple who decide to kidnap a baby from a recently born group of quintuplets because they can't have children. What follows is one of the most eccentric films of the Coen Brothers' career, complete with physical comedy and a healthy dose of bizarre scenarios that seem like they were written specifically for Cage.
Check out Entertainment Cheat Sheet on Facebook!       
More from Entertainment Cheat Sheet: