The Best of 'Black Mirror': 6 Must-See Episodes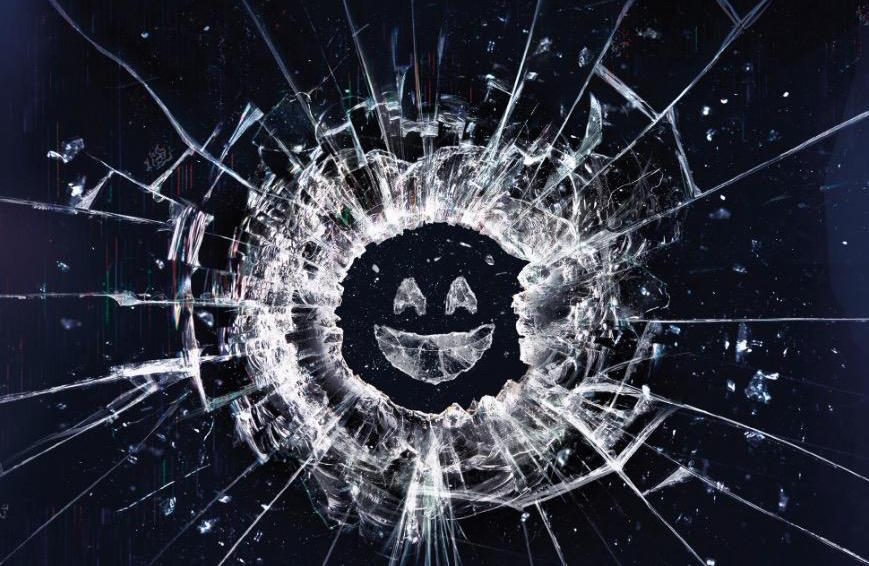 Since the mid-20th century, sci-fi TV shows like The Twilight Zone and The Outer Limits have pushed the boundaries when it comes to examining the human psyche. And since 2011, Black Mirror has offered up a tech-savvy, futuristic take on these series' most prominent themes: paranoia, isolation, and the search for identity. Charlie Brooker's series played for two seasons, each containing three episodes plus a Christmas special on England's Channel 4. In 2015, Netflix commissioned an additional six episodes, which premiered on the streaming platform on October 21, 2016.
Black Mirror has earned rave reviews from critics for its wry, often unsettling examination of the ways in which we use and abuse digital devices — and often presents alternate versions of reality in which our technology can use and abuse us.
Each and every episode has at least a moment or two that should make most people stop and question their reliance on 21st century conveniences. But some are a cut above the rest — disturbing, thought-provoking, and emotionally resonant episodes of television that are entirely unforgettable. Here are the six must-see episodes of Black Mirror.
1. "The National Anthem"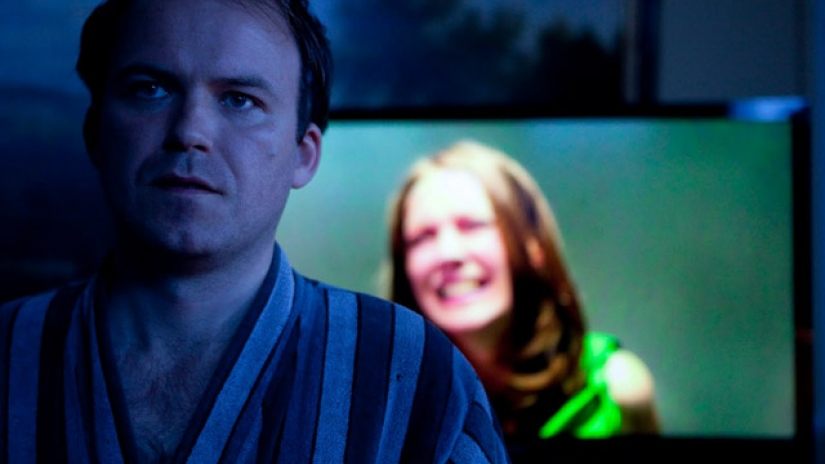 If there's anything we can learn from the 2016 election cycle — as well as the news of Brexit and other political turmoil abroad — it's that our politicians are, even at their best, deeply flawed. In the first episode of Black Mirror, we get a chance to imagine how some extremely difficult decisions are made in the upper echelons of power, and how enormous the consequences can be both for those in charge and those they serve.
"The National Anthem" follows Prime Minister Callow (Rory Kinnear), the mild-mannered parliamentary leader of England in a not-too-distant future. When a member of the royal family is kidnapped and held for ransom, he's asked by her captors to step in and do his patriotic duty to release her. Unfortunately for him, that means getting intimate with a pig on live television.
The episode switches perspectives as Callow and his team desperately try to figure out another way to save the princess, and the nation watches in apt amazement, waiting to see if he'll actually do it in the end.
As a commentary on the worldwide fixation on political scandal and the brutishness of the 24-hour news cycle, "The National Anthem" is both apt and ruthless. It's also Black Mirror's most realistic episode to date — and in some ways feels as though it could easily be ripped from today's headlines.
2. "The Entire History of You"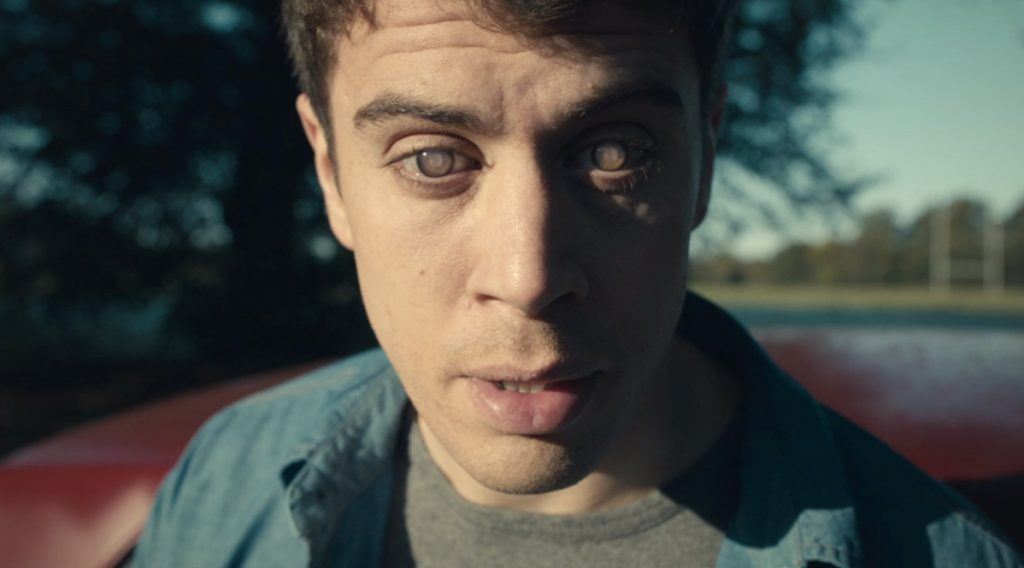 Memory is precious. Our hold on the moments that have shaped us is vital to helping us understand not only our lives, but the world around us. But in Black Mirror's "The Entire History of You," we see the terrible consequences of living in even the immediate past. Liam (Toby Kebbell) is insecure when it comes to his personal and professional life. As a result, he frequently utilizes his grain — a state-of-the-art microchip embedded in his brain that allows him to play back his memories and examine important moments again and again. It leads to upheaval in his marriage to Fiona (Jodie Whittaker), and an increasing sense of unrest that he's missed some crucial signals about the direction his life is heading in.
Buoyed by tremendous performances from Kebbell and Whittaker, "The Entire History of You" employs a not-so-subtle, yet nonetheless poignant criticism of our tendency to rely on technology rather than engage with the world around us. Liam relies heavily on the digital artifacts that are his memories to prove that something happened — a stolen glance, an insincere gesture — but sees too late that his obsession with what's already occurred is deeply damaging his future.
3. "Be Right Back"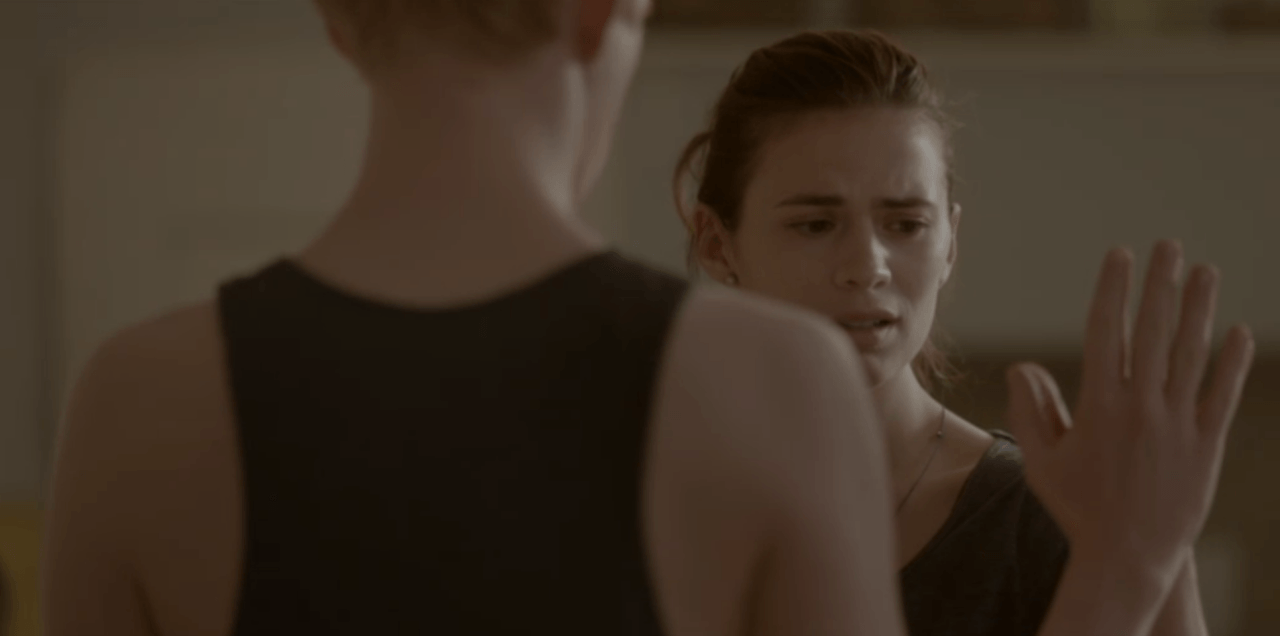 Anyone who's lost a loved one has wished, at least once, that they could spend another moment with the person who is gone. In "Be Right Back," Black Mirror's Season 2 opener, we encounter a world in which AI aides in the grieving process by offering the grieved a chance to reconnect with their deceased spouse, child, parent, or friend. We see how that plays out through the eyes of Martha (Agent Carter's Hayley Atwell), a young widow who falls into a deep depression after the sudden death of her husband, Ash (Ex Machina's Domhnall Gleeson). She tries to connect to him virtually at first through a computer program that mimics even the slightest idiosyncrasies of his tone and personality. But soon, she orders the deluxe version — a lifelike synthetic clone — and quickly realizes that even the smartest and most accurate technologies can't make up for the real thing.
As is often the case with Black Mirror's best episodes, "Be Right Back" plays well on multiple levels. It serves as a cautionary tale against falling prey to the artificial quality of technology-based relationships, but also shows us exactly why Martha and many others would do just that. In tone and aesthetic, it brings to life the cold, numbing sense of grief and loss, but it's also, in its own chilling way, a beautiful love story. And that makes Martha and Ash's ill-fated reunion all the more difficult to watch, yet impossible to look away from.
4. "White Bear"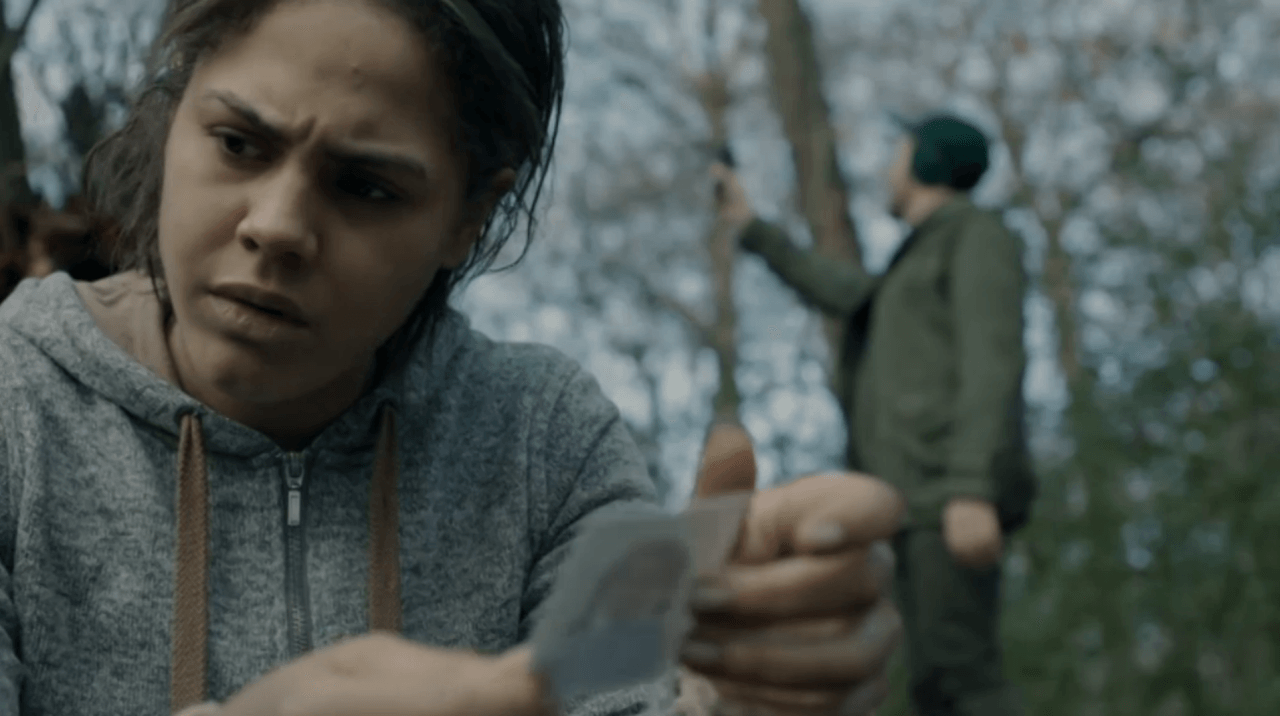 If you sometimes feel like you're under constant scrutiny — watched, appraised, judged — you're not alone. That deep-seated insecurity plays out in a terrifying scenario in Black Mirror's stellar, unsettling "White Bear." It follows a terrified and utterly confused Victoria (Lenora Crichlow) as she tries to piece together scattered fragments of her memory while evading a never-ending group of masked assailants who film her on their smartphones — when they're not trying to kill her, that is. The episode plays out like a standalone horror vignette from its opening moments to its spine-tingling closing shot — not only because of the situation the protagonist finds herself in, but due to a late-stage revelation as to why she's being followed.
Easily one of the most abjectly disturbing episodes in Black Mirror's canon, "White Bear" works because it takes the impersonal quality of many of our day-to-day interactions and ratchets them up a notch. There's something eerie about the calm, detached way in which Victoria's band of followers pursue her. Even more so, the episode examines how easy it is for us to remove ourselves from even most heinous of acts, just by using our phones and devices as a layer between emotion and reality.
5. "Nosedive"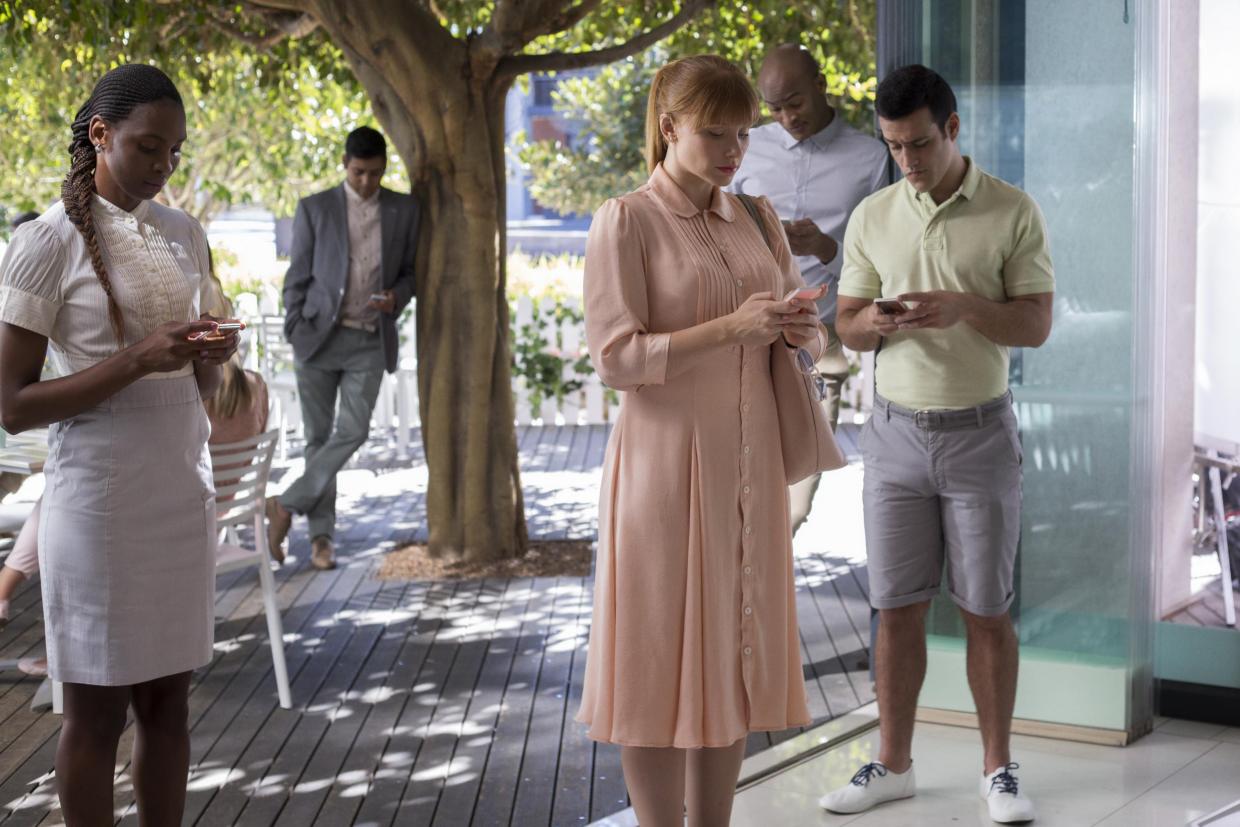 At first glance, Black Mirror's premiere Season 3 episode feels a little too on the nose in terms of its critique of our social media practices. After all, it's not the first series to tackle the subject and try to derive meaning or critique the presence of the apps and platforms we use to connect with one another. But "Nosedive" offers up a sobering glimpse at what our networking habits could lead to — and does so in a way that's both visually stunning and insidious.
It follows Lacie (Jurassic World's Bryce Dallas Howard), a try-hard young professional who, like everyone else around her, is perpetually engaging in the newest social media fads. She uses her smart phone to rate everyone she encounters, from the man who makes her coffee to her own brother. But in this Black Mirror world, social media success isn't just intangible proof that you've mastered your digital brand. It's a valid currency, a real-world metric of success and viability, like a real-time, crowd-sourced FICO score.
Howard is pitch perfect as the increasingly unstable Lacie, who will try just about anything to get the desired "high four" rating she so desperately wants and needs. "Nosedive" works as a biting satire on how we position ourselves in the best possible light (and filter) when it comes to our online interactions, but also shows us how emotionally damaging it could be if we had to live in a rose-colored reality all the time.
6. "San Junipero"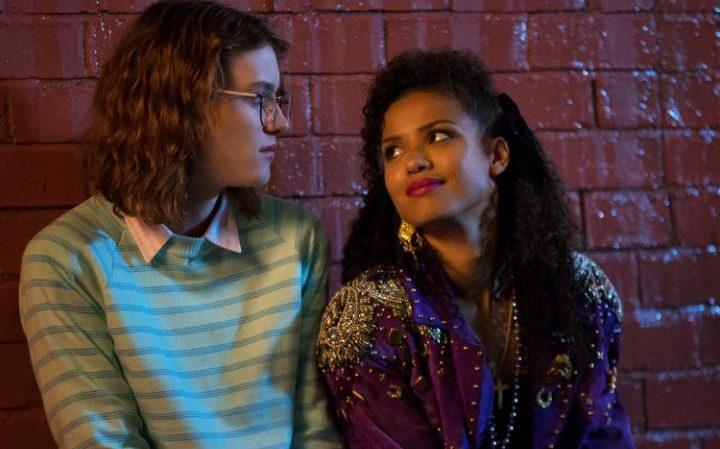 The words "hopeful" and Black Mirror are rarely used together. If anything, the main criticism of the show is that it's too pessimistic about technology and human nature. That's only part of the reason why Season 3's "San Junipero" is a Black Mirror standout. It offers up perhaps the most elaborate and implausible projection of future technological advancements. It also shows us a rare bright side to using scientific advancement to change how we see the world.
"San Junipero" follows Yorkie (Mackenzie Davis) and Kelly (Gugu Mbatha-Raw), two young girls drawn to each other at a 1980s dance club in what seems to be an idyllic — if increasingly bizarre — resort town. They form an intense romantic bond, but forces far beyond their control, as well as their own uncertainty, initially keep them from truly exploring the possibilities of their relationship.
The episode latches onto a feeling of easy nostalgia to draw us in. But it's the characters, played to vulnerable and nuanced perfection, that keep us engaged. "San Junipero" takes a dark and unexpected turn, as Black Mirror episodes are wont to do. But in the end, it offers up a rare optimistic meditation on the power of love and embracing life, even when it's at its most complicated.
You can watch every episode of Black Mirror now on Netflix.
Follow Katherine Webb on Twitter @prufrox
Check out Entertainment Cheat Sheet on Facebook!