Best of Broadway: 3 Showtunes to Make You Cry Like a Baby
When it comes to Broadway, there is no shortage of heart-wrenching musical numbers. Whether weaved with woe, strung with sorrow, or written with regret, musicals can be a go-to source when you need to get a good cry in.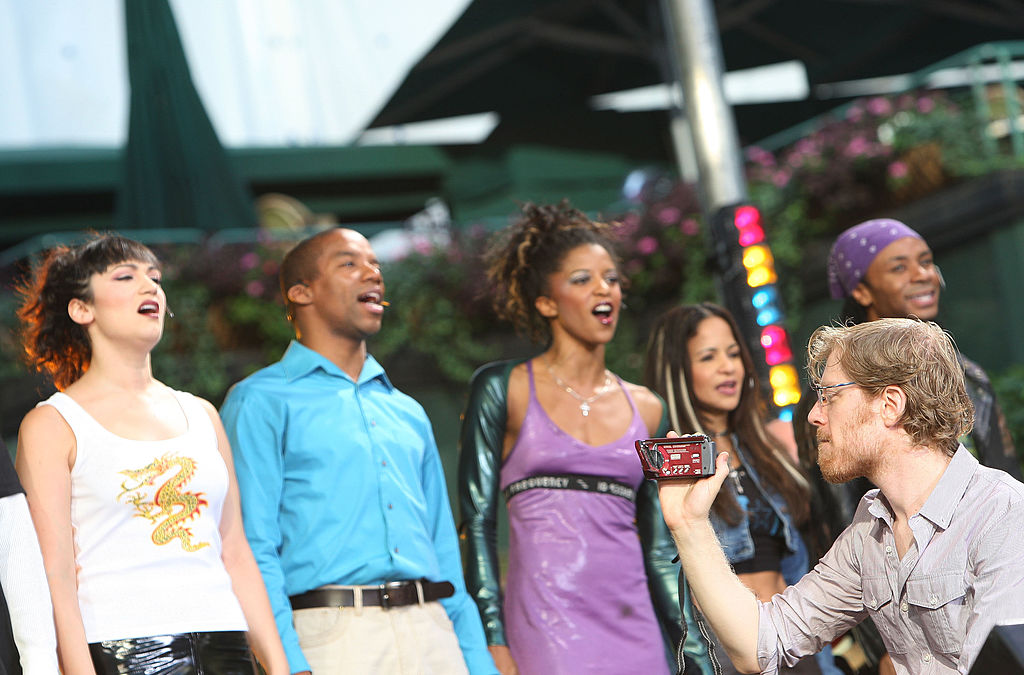 From the likes of Les Miserables and Follies to more contemporary musicals, such as Rent and Next to Normal, the themes underlying some of the most well-known and or renowned musicals have a way of puncturing their way into our hearts and leaving an everlasting effect on all of our senses.

This list will highlight three Broadway songs that retain the power to leave you whimpering on the floor. If you're ready for a good cry, be sure to isten to the accompanying videos. If you're saving the knowledge for a later point in time – an icecream-binge night that has yet to come – just attend to the text.

3) "I Miss the Mountains:" 'Next to Normal'

In the original Broadway cast of Next to Normal, Alice Ripley plays Diana Goodman – the greaving mother diagnosed with delusional bipolar depression who sees her son Gabe who is no longer alive. He passed when he was just an infant.

Missing the highs and lows of the emotional spectrum, Diana Goodman is prompted by her son to flush her medication down the toilet. Yearning to keep her hallucination – as it means keeping her son – she abandons her treatment. This moment reveals the "numbness" Alice has acquired, her yearning to feel, and her sense that her mind is operating within a confine – within a place where "nothing's real," as she says so herself.

As the pills hit the toilet, the audience knows her choice is destructive, yet the song is fraught with an unfounded sense of retaliation as if she has won against "the system." However, she's only allowed her demons to get the best of her.
This number retains such a heightened degree of sorrow because Alice, in her delusion, sees her choice as an accomplishment: a return to the days that "she flew higher." A return to the former life, to the "girl running free," to the woman she can no longer see in her rearview mirror.

2) "I'll Cover You (Reprise):" 'Rent'

When Collins sings "I'll Cover You" during Angel's funeral in Rent, there should never be a dry eye in the house. If the entire audience does not erupt in tears, the actor failed to do the lyrics and melody justice.

Starting with "Live in my house, I'll be your shelter," Collins' love for Angel is unquestionable and unwavering. At this moment, his desire to protect and love – at no cost, just "one thousand kisses" – is forced into the audiences' awareness. Breaking the wall that exists between film and reality, this song captures the extent of sorrow inherent to loss, and the meaning of true love.

Beautifully sad, the number does not tear at your heartstrings because Angel died, it tears at your heartstrings because Collin lost him. And while you may be torn up regarding Angel's death, it is the association built between the viewer and Collins, as he sings to you –as you become one with the funeral attendees – that makes this one of the most cry-inducing songs in all of musical theatre history.

1) "Not a Day Goes By:" 'Merrily We Roll Along'

"Not a Day Goes By" retains two separate meanings, as it is sung twice in Merrily We Roll Along: once a the start of a love affair and again during a divorce. "Not a day goes by" that the man Beth is referencing does not cross her mind. "Not a blessed day!" This song carries a poignant intensity because it reveals how the same thoughts inspire different feeling as we go through life.

What something means one day is not what it will imply 20 years from now. The song beautifully captures life, the formation and destruction of love, and what it means for someone to mesh their essence with yours until the end of time. The woman explains that there's "hell to pay" because no matter what she does, no matter where she goes, he is still "somehow a part of [her] life" and "it looks like [he'll] stay."

The bitterness strung throughout the number reveals Beth's aggravation (divorce years) and simultaneous understanding that she will never conquer her own self-destructive mental patterns.