Best of Broadway: The 5 Most Iconic Showtunes of All Time
What songs immediately come to mind when you hear the word "Broadway?" What theatrical moments do you envision when someone utters the name Sondheim or Richard Rodgers? When it comes to a Broadway musical, there's no shortage of memorable numbers.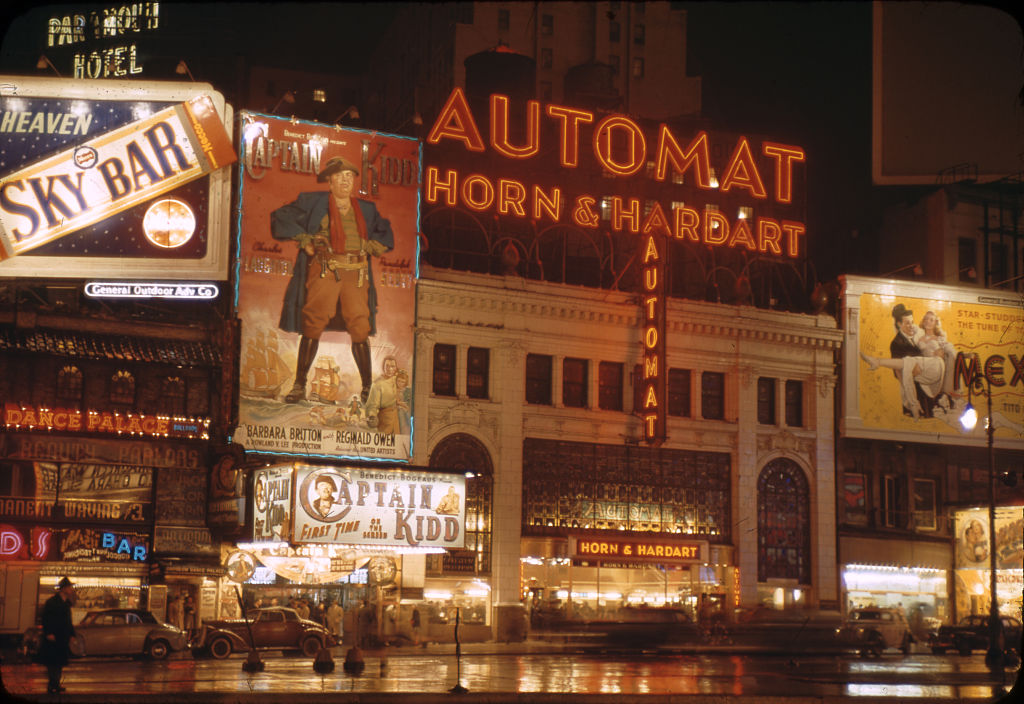 From heartwrenching ballads fraught with sorrow and regret to uplifting numbers overflowing with hope and redemption, attending a Broadway musical is always an emotionally infused adventure. The lyrics and melodies work to paint a narrative that stars like Bernadette Peters, Stephanie J. Block, Patti LuPone, and Norbert Leo Butz deliver with breathtaking vocal prowess and pure conviction.

While there are many showtunes to choose from, this list will attempt to pick the five most iconic Broadway numbers. However, what exactly does "iconic" mean regarding such a list? Each song on this list must embody the musical it represents, while also existing as an entity in and of itself, a song with so much recognition that it has grown to thrive beyond its source material.
So, let's see if any of your favorite showtunes made the cut. And remember, this list will exclude several numbers that deserve recognition in an attempt to highlight the five that seem to stand above the rest.

5) "Seasons of Love" ('Rent')

If you can't answer how many minutes are in a year, you missed three opportunities to watch one of the most significant cultural phenomenons in terms of the entertainment industry: the stage version of RENT from the 1990s, the 2005 movie remake, and the 2019 TV (almost live) rendition.

"Seasons of Love" is performed by the entire cast, and works to remind audiences that measuring life in time – when so many fall victim to disease (HIV) – is a foolish decision. Instead, we should measure a life in love, for that is where value exists.

To this day, Jonathan Larson, though never getting to see the success his creation would go on to retain, is known as the genius behind this heartfelt, funny, and socially critical musical, and "Season of Love" embodies the show's essence, while also existing as a song frequently referenced in pop culture (outside of the Broadway space).

4) "Send in the Clowns" ('A Little Night Music')

"Send in the Clowns," though belonging to Stephen Sondheim's production A Little Night Music, has since been recorded by Frank Sinatra, Barbra Streisand, Dame Judi Dench, and Judy Collins. Recorded by so many influential musicians, many forget this number's source material altogether.

"Send in the Clowns" operates as a reflection in the musical: Desiree analyzes the irony of her relationship with Frederic and realizes that the man she never wanted, that she now desires, is not within her grasp. After years of rejecting him, he comes to reject her. A Little Night Music, focusing on the romantic lives of several couples, is, by most accounts, a poignant musical. And through irony, Desiree's sense of despair and regret serves to represent the general aura laying atop the show.

3) "Cabaret" ('Cabaret')

If the fact that the entire show and one of its songs boast the same title isn't enough to convince you that "Cabaret" stands to embody its musical, what will? Live your life to the fullest, "it's only a cabaret" and it "isn't that long a stay." Need we discuss more?

The song "Cabaret" was even later covered by the great Louis Armstrong. The number, while representing the show, works as an uplifting song on its own. A message to get out and live your life. The song, while embodying the production, doesn't need its source material to feel relevant or connect to audiences.

2) "Memory" ('Cats')

"Memory" – another Broadway song covered by Barbra Streisand – is the most vocally demanding song in the entire musical. As Grizabella belts, "Touch Me! It's so easy to leave me," the walls of the theatre shatter as the cat rises from her knees, and the audience witnesses an awe-inspiring Grizabella deliver a slight sense of pride interwoven with puncturing pain.

Grizabella gets to go to the Heaviside Layer; thus, the song represents the culmination of the musical's entire point. The song, infused with an acceptance of past vanity, represents an individual freeing herself from her own shackles.

"Memory" – within or outside its musical – works to send chills down your spine, as the underlying message is fraught with relinquishing an inner sense of rejection and abandoning the past for, "a new day has begun."

1) "All That Jazz" ('Chicago')

"Come on babe, why don't we paint the town?" The first few words slipping from Velma Kelly's lips work to paint the sultry and seductive landscape that this show will traverse. "All That Jazz," while standing to represent the absurd, yet delightfully criminal dance, tracing Kelly and Hart's journey to stardom, is also a go-to karaoke song for Broadway enthusiasts.

The number is fun and light, and the sheer orchestration preceding the lyrics is enough to get anyone on their feet. Covered by the cast of Glee and the National Symphony Orchestra alike, this song's widespread relevance transcends all typical genre-related boundaries. It is not reserved for the Broadway stage – or performances akin to the theatre – it's up for grabs for anyone daring to take on the iconic tune.