The Best Relationship On 'The Bachelorette' Is Between Tyler C. And Peter The Pilot
Tyler Cameron and Peter Weber are both dearly beloved by fans on Hannah Brown's season of The Bachelorette. They're both sweet, very into Brown, and platonically in love with each other. With so much intense drama going on this season, it's nice to focus on one pure, wholesome facet of the show and that's the life-long friendships that can be born out of this crazy social experiment known as The Bachelorette. Cameron and Weber's friendship, in particular, is super sweet to watch on screen.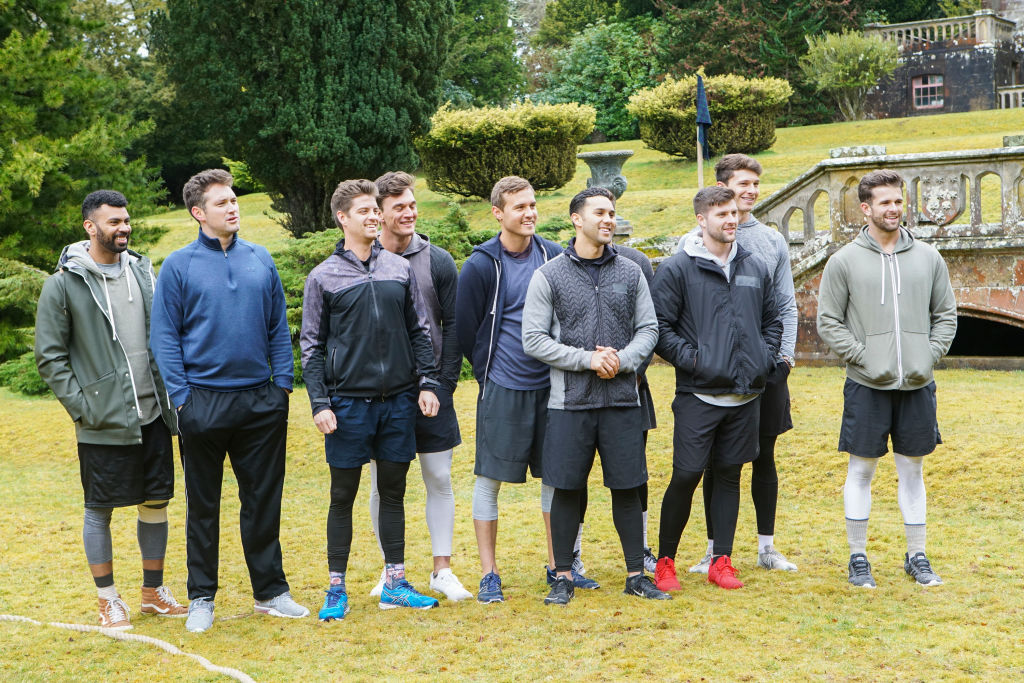 Tyler C. and Peter root for each other
The Bachelorette is a highly competitive show. If you round up a group of 30 men and have them all compete for the same woman, things are bound to get ugly. And things have gotten ugly this season, but not between our sweet boys, Cameron and Weber.

Cameron sealed his lead with Brown during his first one-on-one with her. He comforted her in a way no other contestant had and opened up about why he almost didn't come on the show.

"I love that I was able to be the one to pick you up. It meant a lot to me and I was glad I could do that. I'm glad I could be that guy. You know sometimes you need a man to stand up for you and fight for you or sometimes talk you off a ledge, you know. Relax, you know, we'll get through this. That's why we have each other. That's what it's all about. We're not always gonna be super chipper," he told her before opening up about his sick father.  

Weber, on the other hand, has had great chemistry with Brown from the beginning. We're always getting shots of the two of them making out in various locations. But on his most recent date with Brown, things got extra steamy in the sauna and extra sweet at dinner, where he shared some family wisdom that's been passed down from his grandmother to his mother to him (in Spanish!).

"Essentially that means: Son, don't worry, don't fret, let the waters run. Let the river flow as it may because what's for you and what's meant for you will never be tarnished and will always be yours," he explained. "In my mind, it's just all coming together and it's, like, this could be the reason why all that other stuff didn't work out. This could be something super special between the two of us." 

Cameron and Weber are always happy to learn that the other had a successful date, despite competing for the same woman.

Fans love Tyler C. and Peter's friendship

Fans are here for the Cameron and Weber show. In fact, some fans have voiced their wish for a spinoff.
But everyone's favorite Cameron-Weber moment, by far, was when Cameron enthusiastically embraced Weber after learning he was moving on to hometowns.

Even Brown appreciated the moment.

Here's to Cameron and Weber's friendship! May it forever be filled with jumping into each other's arms and swapping salmon colored clothing items.  

Read more: 'The Bachelorette': Nick Viall Doesn't Think Hannah's Windmill Moment Already Happened With Jed In Amsterdam