10 of the Best TV Shows You've Never Seen
We've all experienced that moment of sheer panic when our favorite TV show has been canceled. Any Arrested Development fan back in the day remembers what it was like watching a brilliant show fight for its life. The devoted following of Firefly also watched as a brilliant show got cut tragically short.
Meanwhile, less acclaimed shows power on and no one seems to know why. But while Arrested Development and Firefly had cult followings and later got back on the air in some form, there is a host of other amazing shows that weren't so lucky. Sometimes, even the best shows can't get enough traction to hang around.
1. The Tomorrow People (The CW)
It's hard to believe that a show not considered significant enough to hang around on The CW would be worth your trouble, but consider this one the exception. Rebooted from a 1979 British sci-fi series of the same name, The Tomorrow People recounts the adventures of a group of supernaturally powered teens and 20-somethings under siege from a shady, monolithic government agency known as Ultra.
The premise may seem a bit tired and the dialogue at times borders on cheesy (hey, it's still The CW), but what it provides is an entertaining show with exciting stakes and fun characters. Sadly, it managed to eek out just one season before it got the ax.
Meta Critic rating: 50; User Score: 7.9
Cancelled: 2014
Where to watch: Netflix, 22 episodes
2. Alphas (SyFy)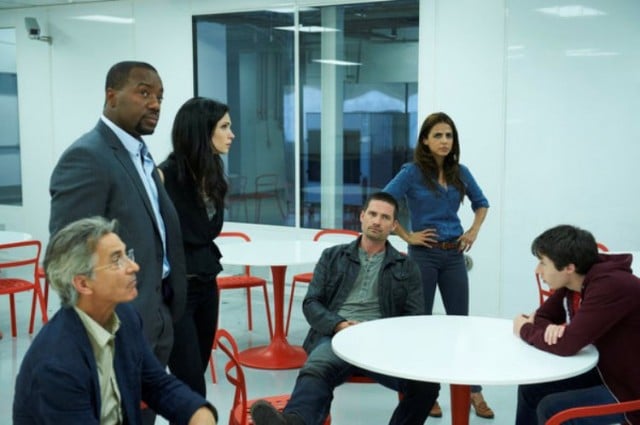 Between The Tomorrow People and Alphas, there were a few rough years for shows featuring X-Men-type characters. Alphas even carried with it some moderate star power in the form of Hollywood everyman David Strathairn, but it never quite caught on the way SyFy had hoped.
Featuring a group of super-powered individuals struggling with the downsides rather than the benefits of being gifted, it provided a real look at how a government would react to their presence (sorry X-Men fans, Sentinels probably aren't happening).
Meta Critic rating: 63; User Score: 7.2
Cancelled: 2012
Where to watch: Netflix, 24 episodes
3. The Almighty Johnsons (TV3, New Zealand)
The Almighty Johnsons may very well be one of the best products to come out of New Zealand since Peter Jackson. Starring just about every famous actor the island nation has to offer, the Kiwi dramedy focuses on a family of reincarnated Norse gods living in Auckland, who are looking to re-ascend to Asgard.
Its three-season run made for some incredible television, featuring insanely nuanced character development, edge-of-your-seat drama, and hilarious writing. Johnsons actually got the ax not once, but twice. Back in 2012 the show was pulled, but brought back for a final, more satisfying conclusion following mass fan protests.
Meta Critic rating: 66; User Score: 6.8
Cancelled: 2013
Where to watch: Netflix, 30 episodes
4. Dead Like Me (Showtime)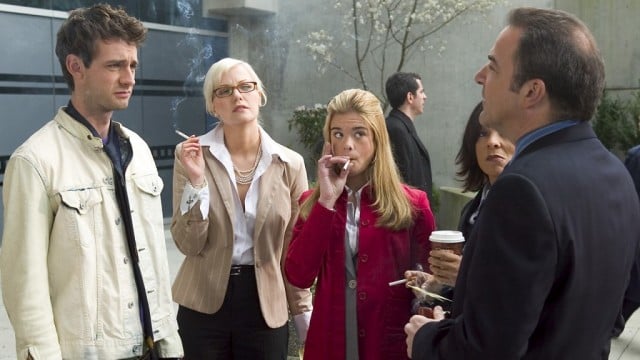 Dead Like Me was that rare show that was not afraid to explore death, while also managing to make us laugh. The dark comedy followed the tribulations of Georgia Lass, a recently deceased teenager tagged by the powers-that-be to work as a Grim Reaper. In it, we see the afterlife as a bureaucratic mess, run down on Earth by Mandy Patinkin (The Princess Bride, Homeland).
The show ran for just two seasons, followed by an ill-advised movie that only retained half the original cast. The kiss of death (no pun intended) for Dead Like Me may very well have been having to compete with the wildly popular and also death-centric Six Feet Under on HBO.
Meta Critic User Score: 8.5
Cancelled: 2004
Where to watch: Amazon Prime, 29 episodes
5. Better Off Ted (ABC)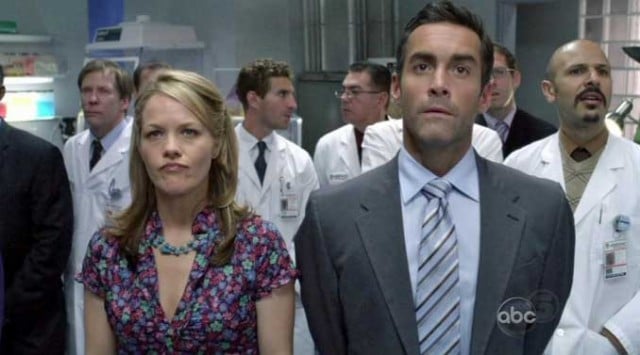 In terms of "laugh so hard you cry" shows, Better Off Ted lives atop that pantheon. The single-camera workplace comedy follows Ted Crisp, a middle manager working at a soulless conglomerate called Veridian Dynamics.
Showrunner Victor Fresco, was of course, no stranger to having his brilliantly written comedies pulled off the air, having also been responsible for Andy Richter Controls the Universe during its two season run on Fox.
Better Off Ted made for a hilarious parody of corporate America, demonstrating the soul-sucking ridiculousness of life in a cubicle. It was tragically pulled after just two seasons, never garnering much attention despite glowing reviews from critics.
Meta Critic rating: 66; User Score: 8.5
Cancelled: 2010
Where to watch: Netflix, 26 episodes
6. Pushing Daisies (ABC)
The '00s were a rough decade for Bryan Fuller when it came to shows he created about death, having also been the showrunner during Dead Like Me's two-season adventure on Showtime.
Fuller's Pushing Daisies centered around Ned (played by Lee Pace), a simple pie-maker with the ability to bring the dead back to life with a single touch. After accidentally bringing his childhood sweetheart back from the grave, Ned seeks to solve the mystery of her death, and in doing so befriends a private investigator played by Chi McBride.
Running just two seasons, it was a comedy and romantic drama that touched on tons of heavy topics (much like its predecessor, Dead Like Me), and had itself a small cult following that unfortunately wasn't enough to keep it on the air.
Meta Critic rating: 86; User Score: 8.3
Cancelled: 2009
Where to watch: Amazon Prime, 22 episodes
7. Limitless (CBS)
You can count us among those who were initially skeptical of CBS' Limitless TV adaptation. Based off of the Bradley Cooper-led movie of the same name, the series took the super-drug introduced in the film, and used it as a plot device for what amounted to a police procedural.
The CBS series managed to be far more than that though, helped by a killer performance by lead actor Jake McDorman, and a compelling visual language to boot. Low ratings led to a tragic first season cancellation though, and subsequent efforts to sell it to streaming services fell short, leaving it out in the cold for good.
Meta Critic rating: 57; User Score: 7.7
Cancelled: 2016
Where to watch: Netflix, 22 episodes
8. Spartacus, Starz
Before he made Netflix's Daredevil series a smash hit, Steven S. DeKnight was the showrunner behind Spartacus. On the surface, the Starz series never looked like much. But after just a few episodes, it became one of TV's most compelling and complex dramas, taking us through the journey of Spartacus' early days as a gladiator, and all the way up to the slave uprising he led against the Roman Empire.
It's a show that the AV Club describes as one that "will echo for decades to come as viewers come to discover this show they simply can't believe no one told them about," and is a must-see for anyone who's a Game of Thrones fan.
Meta Critic rating: 52; User Score: 8.3
Cancelled: 2013
Where to watch: Netflix, 39 Episodes
9. Happy Endings (ABC)
https://www.youtube.com/watch?v=lmYGx2HBQxE
Better Off Ted isn't the only comedy that was canceled well before its time. ABC's Happy Endings was a classic case of an amazingly clever show that simply arrived at the worst possible time. The subversive series arrived on ABC at the same time as FOX's New Girl, and was quickly overshadowed by the more accessible Zooey Deschanel-led competitor.
Hindsight being what it is, it's a damn tragedy that Happy Endings never quite caught on in the same way, leaving us after just three seasons.
Meta Critic rating: 57; User Score: 7.6
Cancelled: 2013
Where to watch: Hulu, 57 episodes
10. Lie to Me, FOX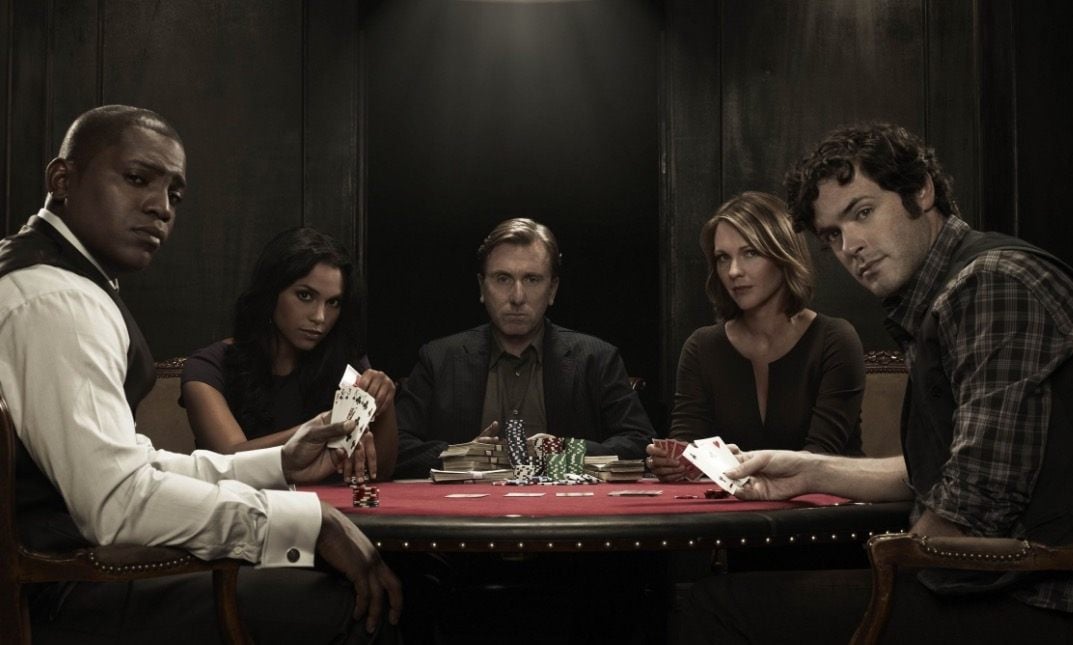 Before Sherlock Holmes became a television phenomenon for both BBC and CBS, Lie to Me took the concept and gave us an intriguing twist. The FOX series starred Tim Roth as Cal Lightman, a lie-detection specialist with the ability to process and interpret anyone's emotions and intentions based solely on their facial expressions and body language.
It ran just three seasons, but in that time it gave us a fun, no-frills drama that put Roth's considerable talent on display for all to see.
Meta Critic rating: 64; User Score: 8.8
Cancelled: 2011
Where to watch: Netflix, 48 episodes
Follow Nick on Twitter @NickNorthwest
Check out Entertainment Cheat Sheet on Facebook!