7 Best Sigourney Weaver Movies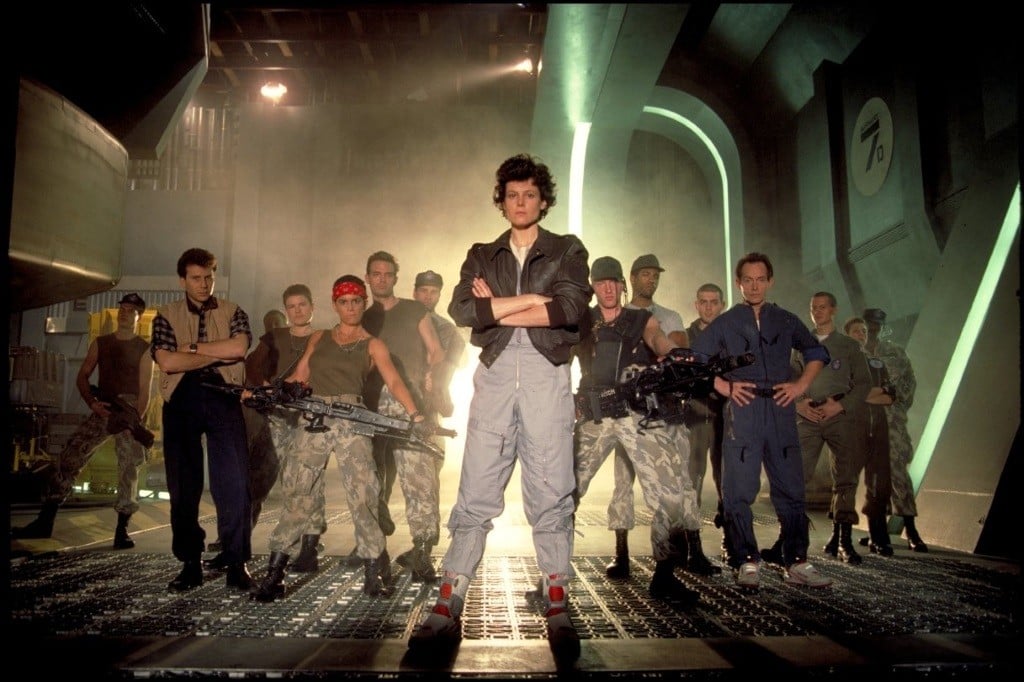 Today, Sigourney Weaver is considered one of the most important actresses in cinema history, thanks to her pioneering role as action hero, Ellen Ripley in the beloved Alien franchise. Those films set the stage for all manner of take-charge women on the big-screen, right up to the upcoming introduction of another space-set badass in the form of Brie Larson's Captain Marvel.
However, Weaver has done a lot more over the course of her career than tangle with xenomorphs. In fact, she's become an icon for her countless memorable roles in films of all genres. Let's review some of her best big-screen work thus far. For the record, we're limiting this list to one entry per franchise. So don't expect to see multiple Alien films on here.
1. Alien (1979)
While it's tempting to give this slot to James Cameron's Aliens (as that film cemented Ripley's place in pop culture and earned Weaver an Oscar nomination), we're opting instead for the film that gave the actress her first lead role. Just as iconic as its 1986 sequel, this Ridley Scott groundbreaker has had a profound affect on sci-fi and horror cinema, influencing generations of filmmakers and reminding audiences once and for all that "in space, no one can hear you scream."
2. Ghostbusters (1984)
Weaver may not have been one of the eponymous paranormal badasses in this Ivan Reitman classic (in fact, we wouldn't get live-action female Ghostbusters until 2016). However, she continues winning over the geek community as Dana Barrett, love interest to Bill Murray's Peter Venkman and the character who ultimately becomes possessed by a demonic spirit named Zuul. Weaver returned to the role in the 1989 sequel, though it failed to make the same impact as the original.
3. Working Girl (1988)
Melanie Griffith stars in this Mike Nichols comedy/drama as a secretary who climbs the corporate ladder when her boss (Weaver) is injured. Though she doesn't have the most screen time, Weaver stole the show with the material she did have, earning an Academy Award nomination for her role. Moreover, Working Girl was a massive box office hit and even was among the films vying for Best Picture that year.
4. Gorillas in the Mist (1988)
https://www.youtube.com/watch?v=GdpcWkv8ohk
Weaver earned her third and (so far) final Oscar nomination for her performance as naturalist Dian Fossey in this Michael Apted biopic. The film's focus is on Fossey's work in Rwanda with mountain gorillas, and tells her story with such compassion and poise that it's no wonder the film was nominated for five Oscars the year of its release. Many critics consider it among Weaver's best roles, despite the fact that the film isn't nearly as celebrated as some of the actress's other roles.
5. The Ice Storm (1997)
Filmmaker Ang Lee always takes an ambitious approach to storytelling, as evidenced by his Oscar-winning directorial work on Brokeback Mountain and The Life of Pi. This drama — which features an impressive ensemble cast led by Kevin Kline, Joan Allen, and Weaver — is no different, focusing on a pair of upper-class families in 1970s Connecticut and the various issues that permeate their personal lives. Weaver in particular, earned praise for her role as the troubled neighbor of Kline and Allen's characters.
6. Galaxy Quest (1999)
In recent years, this Dean Parisot directed comedy — which parodies Star Trek fandom and sci-fi in general — has developed an even greater cult following than its moderately successful box office run might indicate. For Weaver, the film marked a meta-commentary on her own integral role in the sci-fi of the 1970s and 1980s, adding an extra level of believability to the film as a whole. She also shines as a frustrated actress who winds up (along with her co-stars) taking on an actual alien threat. A film not to be missed by anyone who loves geek culture.
7. Avatar (2009)
https://www.youtube.com/watch?v=d1_JBMrrYw8
Weaver reunited with director James Cameron more than 20 years after the pair collaborated on Aliens for the director's long-awaited return to science fiction, a genre he hadn't touched since Terminator 2: Judgment Day. The movie soon became the highest-grossing film of all time worldwide, eclipsing Cameron's own Titanic, and the presence of Weaver's supporting role as Dr. Grace Augustine only made the triumph that much sweeter for longtime fans of both the actress and the Oscar-winning filmmaker alike.
Follow Robert Yaniz Jr. on Twitter @CrookedTable
Check out Entertainment Cheat Sheet on Facebook!