The 11 Best Stand-Up Comedy Specials on Netflix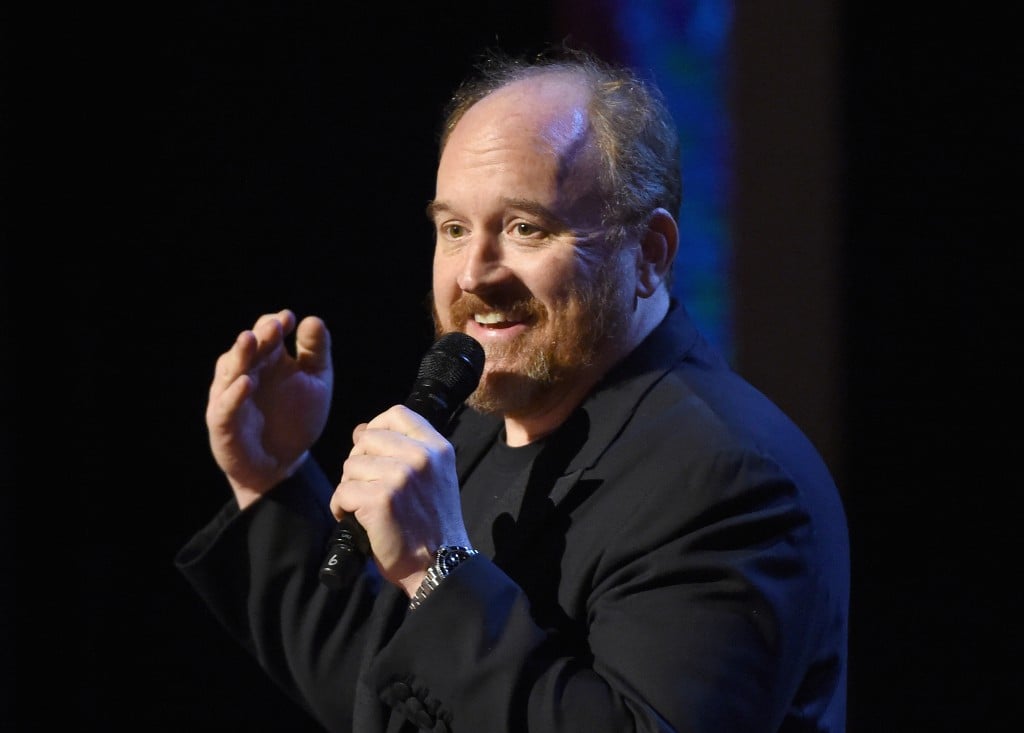 Is there anything harder than standing on a stage alone and making an entire crowd of strangers laugh? Not just laugh, but laugh hysterically. Though there are other forms of hilarity, from comedy podcasts to big-screen antics, stand-up comedy is likely the purest form of this enduring brand of lighthearted entertainment.
Below are some of the modern masters of the art form. You can watch them right now, provided you have a Netflix subscription.
1. Hannibal Buress: Animal Furnace
Hannibal Buress' second special, Animal Furnace, is his funniest yet. Buress often does little more than share real-life anecdotes and riff on them for a few minutes each. He uses his lackadaisical delivery style to point out the absurd stupidities of the tiniest interactions and his own fractured thought processes.
Somehow, bits about a university newspaper and buying apple juice on sale become unlikely sources of resounding belly laughs.
2. Anthony Jeselnik: Thoughts and Prayers
The acid-tongued Anthony Jeselnik does everything within his power to stay true to his nickname: the dark prince of comedy. His stage persona is a politically incorrect monster that spews uncomfortable truths, including the titular bit about the uselessness of sharing one's "thoughts and prayers," with an impossibly straight face.
His aggressively dark one-liners might be horrifying if they weren't so damn hilarious.
3. Garfunkel and Oates: Trying to be Special
Though they continue to fly under the radar, fans of Garfunkel and Oates' musical comedy will be delighted by their latest special. The duo, which features Kate Micucci (Scrubs, The Big Bang Theory) and Riki Lindhome (Another Period) as they perform a fundraising show in order to make enough money to make a comedy special (wink wink). Featuring some of their funniest hits and Anthony Jeselnik as his disgruntled self, the hour goes by quickly, but does a good job at filling the hole (nudge nudge) left by their one-season IFC show.
4. Todd Barry: The Crowd Work Tour
Todd Barry is a master of the straight-faced one-liner, but the smirking wise guy comedian proves he can do far more than recite practiced material with this special. The tour follows Barry through several West Coast cities as he performs without any prepared material, relying entirely on improvised crowd work. Each city and interaction provides a new opportunity for Barry to riff on the smallest details of a person's behavior. Time and time again, he manages to create comedy out of thin air.
5. Demetri Martin: Live (At the Time)
Demetri Martin's wide-eyed, often flat delivery style might turn some potential viewers off, but Martin's comedy is all about the strength of his jokes rather than any sort of stilted delivery or physical comedy.
Like the great Mitch Hedberg, every few seconds Martin starts anew with another clever twist on the English language or the sort of hilarious observation we've all thought about but never put into words. He'll then proceed into yet another instant classic one-liner, leaving the audience hardly enough time to catch their breath between laughs.
6. Bill Burr: You People Are All the Same

Bill Burr is the comedic antidote for a world far too preoccupied with not offending anyone to notice the absurdities all around us. His act is far from tasteful, but his bits are just true enough and his affable delivery is self-aware to the point that it makes the harshest bits some of the funniest. This includes tirades against holier-than-thou talk show hosts and even a reflection on how much better things would be if most of the human population was simply gone.
7. Aziz Ansari: Buried Alive
Long before he turned his sharp observational humor about modern romance into an entire Netflix series, Aziz Ansari was sharing his painfully honest and hilarious meditations on growing up in the age of millennials onstage, with specials like Buried Alive and later, Live at Madison Square Garden.
Ansari doesn't shy away from raunchy topics, nor does he revel in them, preferring to simply make apt observations about the things all men and women of a certain age do. He splits his comedy equally between sincerity and fearless takedowns of the tiny injustices of social interaction.
8. Patton Oswalt: Talking for Clapping

One of the only Patton Oswalt specials currently available to stream on Netflix brings Oswalt to the stage in San Francisco. The unashamedly nerdy comedian waxes poetic about San Franciscans, the difficulties of being P.C., fatherhood, his worst stand-up experience, and the world's most horrific birthday clown.
9. Louis C.K.: Chewed Up
The reigning king of modern stand-up comedy is nothing more than a schlubby, sort of miserable middle-aged man whose whole message lies somewhere between "everyone is an idiot" and "just be a better person, dumbass." His cynicism extends to his own myriad flaws in this special, as he touches upon such relatable themes as annoying 20-something girls and the inexplicable allure of a Cinnabon. Each bit is helped along by his distinct blend of crotchety cynic and sincere everyman humor.
10. John Mulaney: New in Town
The stories that form the bulk of John Mulaney's stand-up specials aren't particularly interesting, but the self-deprecating comedian brings every one of them to life with his lively, almost vaudevillian delivery style that helps the audience see the hilarity in the minor details of life.
In the course of this special, Mulaney goes from being a distant comedian to being something like an old friend whose every story is massively entertaining just for the goofy, endearing way he tells it.
11. Dave Chappelle: The Age of Spin 

Dave Chappelle made his highly anticipated comeback in 2017, releasing two previously taped specials on Netflix. While both earned mostly positive reviews, The Age of Spin is widely considered the strongest of the two. The hour-long special, recorded in Los Angeles in 2016, is a taut and polished series of timely jokes that tackle everything from race to fame to the experience of binge-watching The People vs O.J. Simpson.
If you only have time to watch one of Chappelle's specials, make it The Age of Spin.
Additional reporting by Evie Carrick and Michelle Regalado.
Follow Jeff Rindskopf on Twitter @jrindskopf