5 Best TV Shows for Couples to Watch Together
Imagine a scenario in which your significant other is trusting you to select the next show for the two of you to watch together. You've faltered in the past, but this is your big chance to prove yourself a reliable judge of entertainment that the two of you can get equally excited about. Where do you begin? Sure, there are tons of TV shows that you've heard great things about (in fact, so many that even the Emmys fail to recognize them all), but it's a tall order to sift through the growing list of quality programs out there.
Thankfully, we're here with some TV show recommendations that could very well become the next big thing in your household. For the record, we're focusing on current series or those that recently completed their run and we've basing our selections on shows that have something for everyone to enjoy. We're not saying both you and your significant other are guaranteed to love all of the shows below, but we're betting there's a good chance you'll find your next binge-worthy title here.
1. The Office (2005-2013)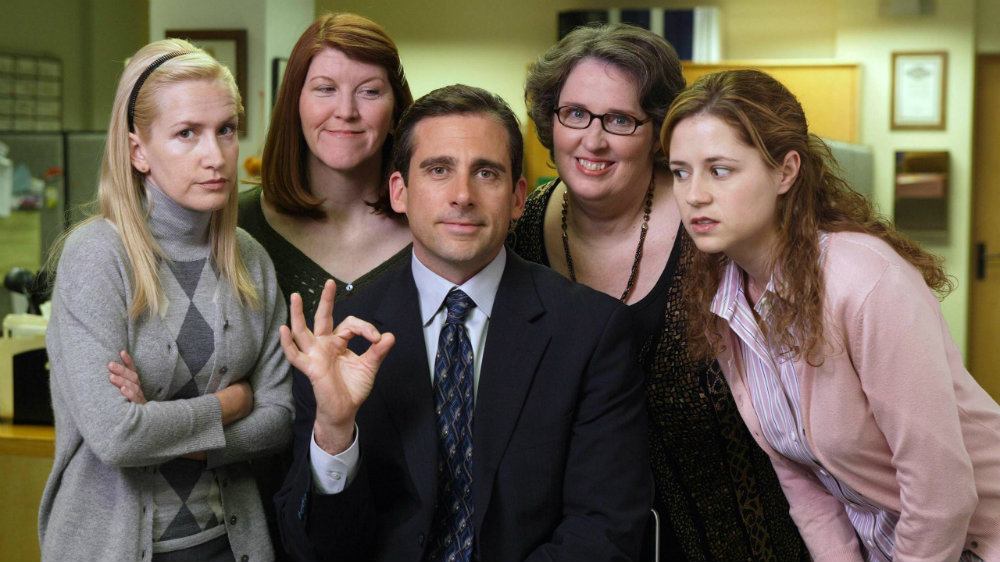 One of the rare American remakes of a U.K. series that actually works, The Office is virtually a can't-miss option if you and your significant other are on the lookout for a new comedy series. From the arrogant yet likable Michael Scott (Steve Carell) to the adorable romance of Jim (John Krasinski) and Pam (Jenna Fischer), the series has a broad sense of humor that should appeal to almost everyone. Moreover, the show's workplace setting neatly lampoons the bizarre dynamic that evolves from office politics and all the colorful characters you and your partner may have come across at work.
2. How I Met Your Mother (2005-2014)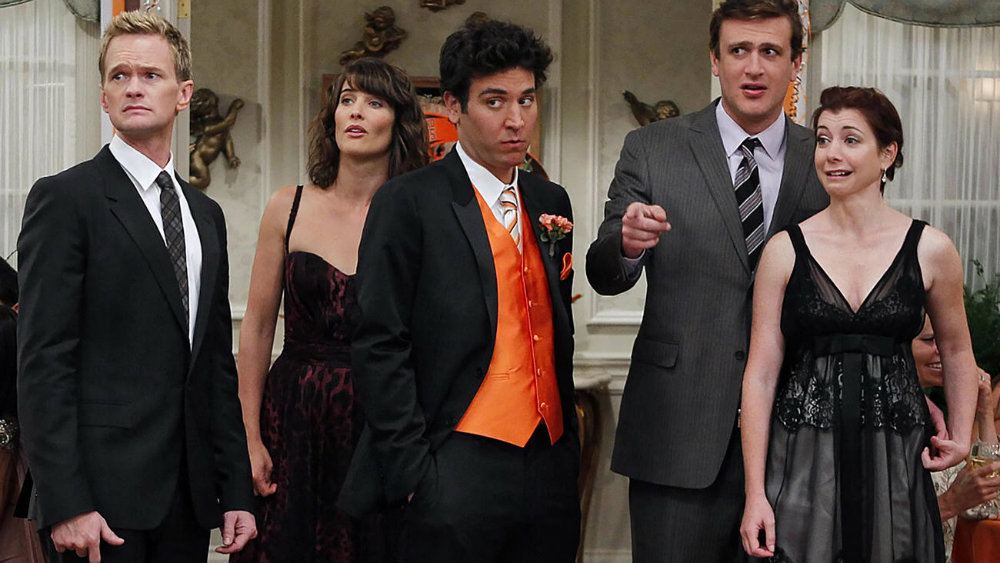 This CBS hit has often been compared to Friends, and the similarities between the two are apparent. Both follow a group of friends exploring love and relationship amid their young adult lives in New York City. However, this series edges out Friends simply because it strikes a better balance of comedy and romance.
Told from the perspective of unlucky-in-love Ted Mosby (Josh Radnor), the show covers all sides of modern romance, from the bro-tastic bachelor Barney (Neil Patrick Harris) to the longtime couple Marshall (Jason Segel) and Lily (Alyson Hannigan). Its flashback-filled storytelling style also lends the show a sense of nostalgia and destiny that may prove irresistible.
3. Friday Night Lights (2006-2011)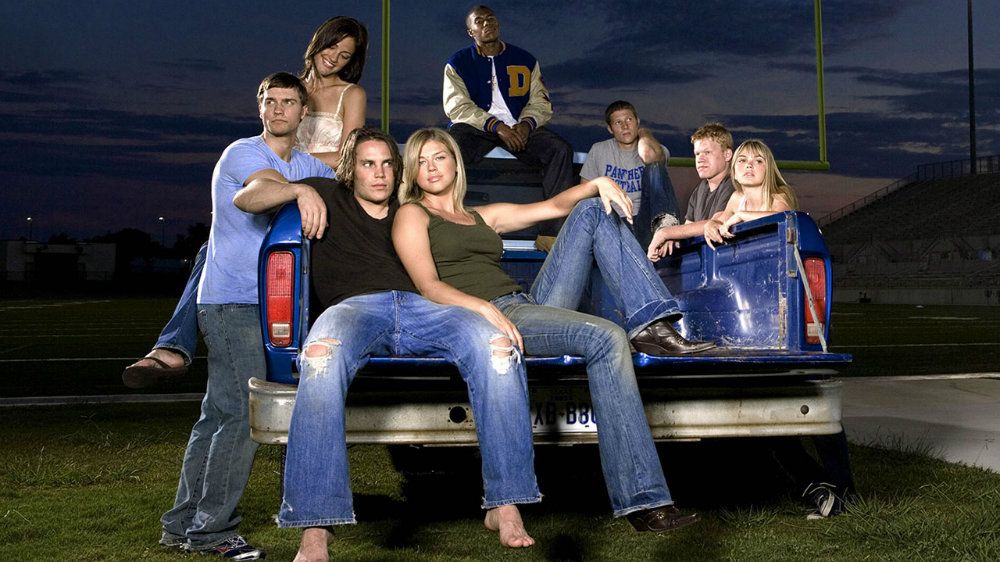 Based on the 1990 nonfiction book by H.G. Bissinger, this show centers on a high school football team in the fictional city of Dillon, Texas. Though it is ostensibly about sports, Friday Night Lights has more depth than it may seem. The show focuses as much on the personal journeys of its characters as it does on the sport that unites them.
During its run, the series received much critical acclaim and tons of awards, including a Peabody Award. With its small-town charm and complex characters, Friday Night Lights easily eclipsed the 2004 film adaptation (also from director Peter Berg) that starred Billy Bob Thornton. The series elevated the careers of nearly all its major stars, such as Taylor Kitsch, Adrianne Palicki, Kyle Chandler, and Connie Britton.
4. Game of Thrones (2011-present)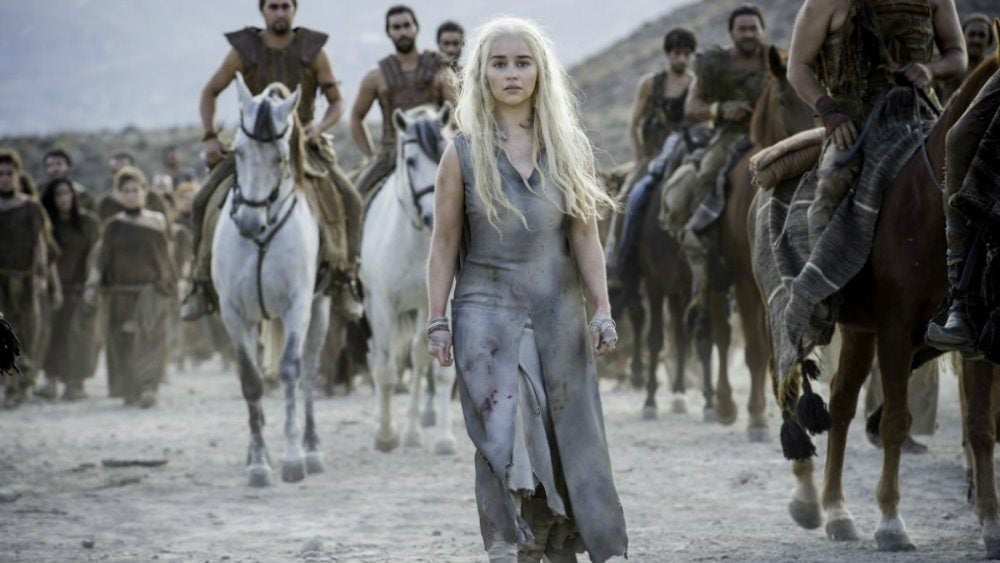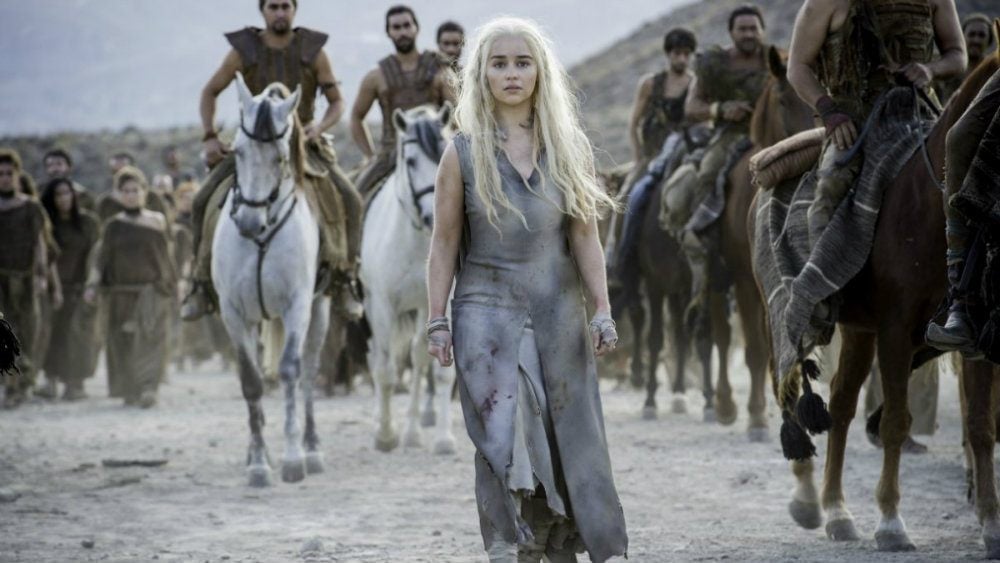 With extreme violence and a fantasy setting, the HBO adaptation of George R.R. Martin's A Song of Ice and Fire novels might not seem like an ideal choice for you and your significant other. However, the show's rich characterization, serialized storyline, and stellar production values will probably prove to be too strong to ignore. In addition, the fact that the show is a bonafide global phenomenon doesn't hurt. If you aren't watching already, it's likely that at least a few friends or family members have suggested you hop onboard. After all, we've heard winter is coming. Brace yourself.
5. Jessica Jones (2015-present)
Superhero stories may not suit everyone's taste, but even if you aren't a fan of more traditional takes on the genre like Daredevil, Supergirl, or The Flash, we can wholeheartedly recommend this neo-noir series. Jessica Jones is more of a gritty detective story with some supernatural elements than a straight-up comic book tale.
Krysten Ritter is dynamite as the character at the center of it all and David Tennant is appropriately charismatic and terrifying as the villainous man from her past. This thematically rich series has just the right balance of drama and subtext to win over both you and your significant other.
Follow Robert Yaniz Jr. on Twitter @CrookedTable
Check out Entertainment Cheat Sheet on Facebook!
More from Entertainment Cheat Sheet: