The Best Valentine's Day TV Episodes on Netflix Right Now
For those spending it at home, a Netflix Valentine's Day makes perfect sense. Whether you're celebrating alone, with friends, or with a loved one, the streaming service offers plenty of options for the holiday. If you're not looking for movies about the holiday, these Valentine's Day TV episodes on Netflix are some of the best for celebrating Feb. 14.
'New Girl' Season 4, Episode 16, 'Operation: Bobcat'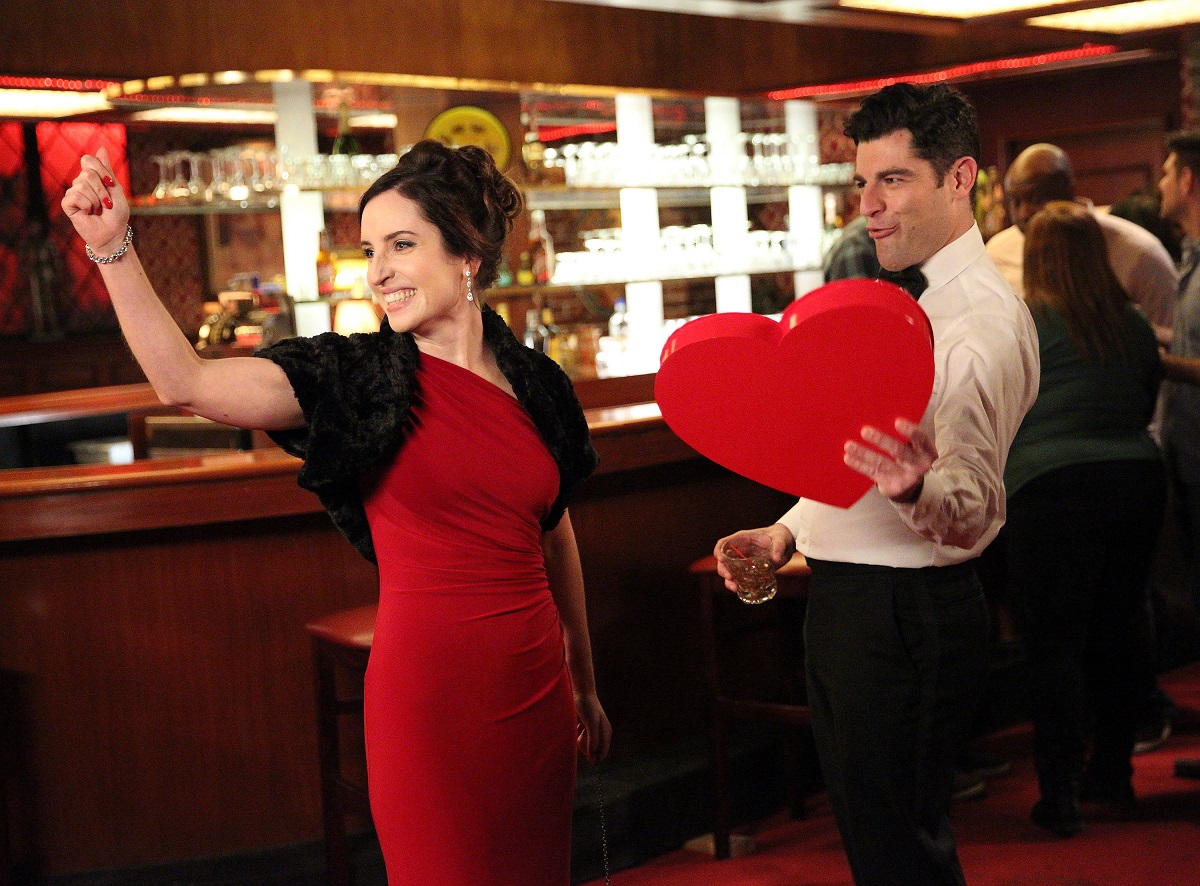 New Girl actually features a few of the best Valentine's Day TV episodes on Netflix. It's hard to pick just one. In season 1, Jess finds a boring date with help from Schmit. In season 4, a V-Day pub crawl takes center stage. And in season 6, a very single Jess helps Winston propose to Ally — or at least, she tries.
'One Day at a Time' Season 3, Episode 6 — 'One Valentine's Day at a Time'
Before One Day at a Time's network switch (and subsequent cancelation), the rebooted sitcom was a Netflix hit. Season 3 dropped in February 2019, making it perfect for binge-watching on V-day.
In the sixth episode, single mom Penelope just wants to have the day to herself (foreshadowing her lack of serious feelings for her new significant other, Mateo). But Los Angeles rain ruins the rest of her family's plans. Elena and her partner, Syd, embrace the deliciousness that is Benihana, while Schneider and his new girlfriend come clean about their secrets.
'Big Mouth' Special, 'My Furry Valentine'
This is actually a double episode (listed as season 3, episode 1) of the raunchy animated comedy about preteens and puberty. The special, released by Netflix in-between seasons just in time for Valentine's Day 2019, sees Andrew losing his cool over his relationship (or lack thereof) with Missy, Jessie embracing friendship in order to deal with her mom's sex life, and Nick dealing with some uncomfortable changes in his body.
There's also pillow sex, When Harry Met Sally references, hormone monsters, and a very enthusiastic new candidate for president, but let's not get into all that here.
'Lovesick' Season 2, Episode 6 'Emma'
The underrated British show Lovesick is all about love, as you can see from the title. The premise is based around a man who has to call all of his old partners because he had an STD. But the plot evolves into a surprisingly sweet dramedy about three friends struggling with growing up and relationships.
In this episode, straightforward Evie tries to show her fiance that she can be romantic, which only calls into question her true feelings for him. Meanwhile, both of her ex-roommates, Dylan and Luke, are assessing their own feelings for the women in their lives.
'Jane the Virgin' Season 2, Episode 11 'Chapter Thirty-Three'
Remember when the title of Jane the Virgin actually fit? Truthfully, it's good that the show didn't draw this element out longer than it did. But it's still nice to look back on the days when Jane was trying to figure out her stance on sex before marriage.
Jane and Professor Chavez made a cute couple. But we all knew there was no way she would have sex for the first time with someone who wasn't Michael or Rafael. This is also an important episode for Xo and Rogelio's relationship, and it also offers some informative Petra flashbacks.
'Arrested Development' Season 1, Episode 12 'Marta Complex'
Arrested Development Season 1 is solid from start to finish, with every episode containing several unforgettable in-jokes. In the Valentine's Day episode, Michael and GOB's complete unfamiliarity with Spanish nearly turns their love triangle into a love square. Lindsay and Tobias actually acknowledge their incompatibility, separating for the first (but not the last) time. But one of the best moments comes from Jessica Walter's Lucille practicing self-care. Because despite being the worst, she kind of deserved it this time.
'Orange Is the New Black' Season 2, Episode 6 'You Also Have a Pizza'
Considering it takes place in prison, Orange Is the New Black has some surprisingly romantic moments. And the Valentine's Day episode of the Netflix original is full of them, though not always in the ways you might expect.
BFFs Maritza and Flaca try out romance, but ultimately decide to keep their love platonic (and pizza-oriented). Bennett and Daya are in love, though it won't last long before everything goes wrong. And the Poussey-Tastee situation is sad, but also offers a look into Poussey's back story, involving a heartbreaking coming out and further insight into what makes the show's undeniably best character tick.