Bestselling Author and Former First Lady: What Is Michelle Obama's Net Worth?
Out of all former first ladies, there isn't a doubt that Michelle Obama is one of the most beloved in recent years, other than maybe the late Barbara Bush or Nancy Reagan. No doubt one reason is Obama's comfortable nature in the entertainment field and general pop culture. Our first really modern First Lady, she's still making an impact far beyond her White House years.
Now with a new autobiography out called Becoming, it's worth looking at how much individual worth she's accumulated. Together, the Obamas have comprised a sizeable net worth, though Michelle Obama has her own wealth to her name.
The Obamas accumulated wealth while in the White House
Thanks to our #BlueStarNeighbor @MichelleObama, 250 Blue Star Families members are spending the night together at her last 2018 #IAmBecoming tour stop! #BSFBecoming pic.twitter.com/kD79WtGyaW

— Blue Star Families ?? (@BlueStarFamily) December 20, 2018
When Michelle and Barack Obama entered the White House in 2008, they were worth a modest $1.3 million. Much of this wealth was thanks to their careers as lawyers in their early days, Barack Obama's senatorial salary, plus Michelle's role working at University of Chicago hospitals.
You can also count Barack Obama's royalties from the autobiographical book he'd written while senator. Ultimately, they entered the White House without extreme wealth, unlike so many other Presidents.
Over time, they managed to build their income further. This was due to some investments they reportedly made, plus further royalties from Barack Obama's books. Yes, you can also include the $200,000 a year they made while being President and First Lady.
Michelle Obama would have to wait until they left the White House to start growing her own individual wealth.
A major book advance
According to official reports, the Obamas received a $65 million advance right after they left the White House to write their memoirs. This was a combined advance for both Michelle and Barack's autobiographies.
Fortunately, Michelle Obama beat her husband to the publishing gates with Becoming. You could say the title of her book also works as an adjective for her attractive personality that always makes her interviews worth watching.
Considering Obama was willing to share so many personal secrets so soon also makes her all the more human and appealing to the masses. As she said on her Twitter account, writing the memoir was a very personal experience. Telling her story about being a girl from the South Side of Chicago to finding her own voice on a national stage makes for a riveting and inspiring account of how to make a real difference in the world.
Using the advance for charity
Michelle Obama's net worth is large enough now where much of the advance money she earned for Becoming went to their favorite charities. On top of it, Penguin Random House donated one million copies of the memoir to the First Book program. Latter charity helps provide educational material to kids here in the U.S. and Canada.
Now with Becoming being an instant bestseller, Michelle Obama is already adding to her earnings. It's reported Obama is worth $40 million alone, not including the wealth she shares with her husband.
Even though they've been spotted on some lavish vacations, they're known for living a down-to-earth lifestyle in many cases. Michelle is known to eat modestly and dress in non-designer clothes.
Clearly, they don't necessarily want to completely live the multi-millionaire (or even billionaire) lifestyle like the Trumps still do.
Expect Michelle Obama's net worth to skyrocket further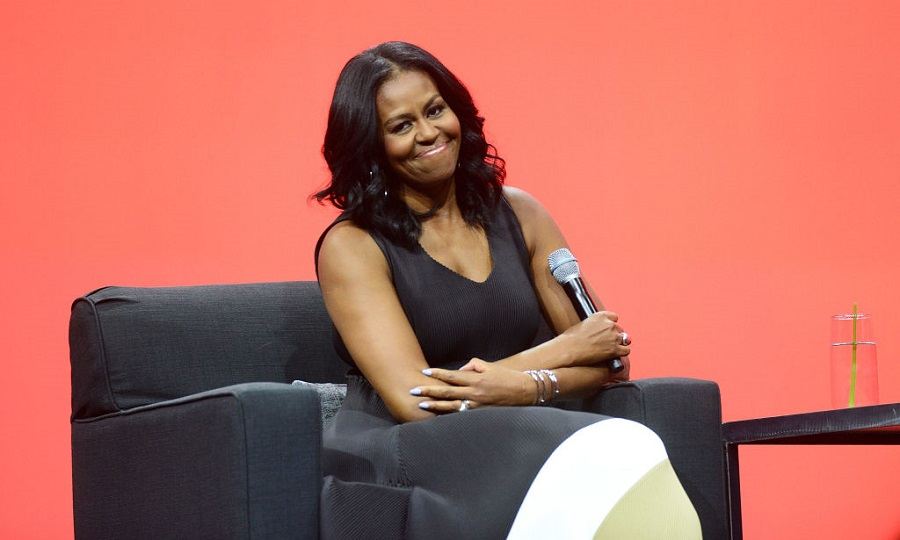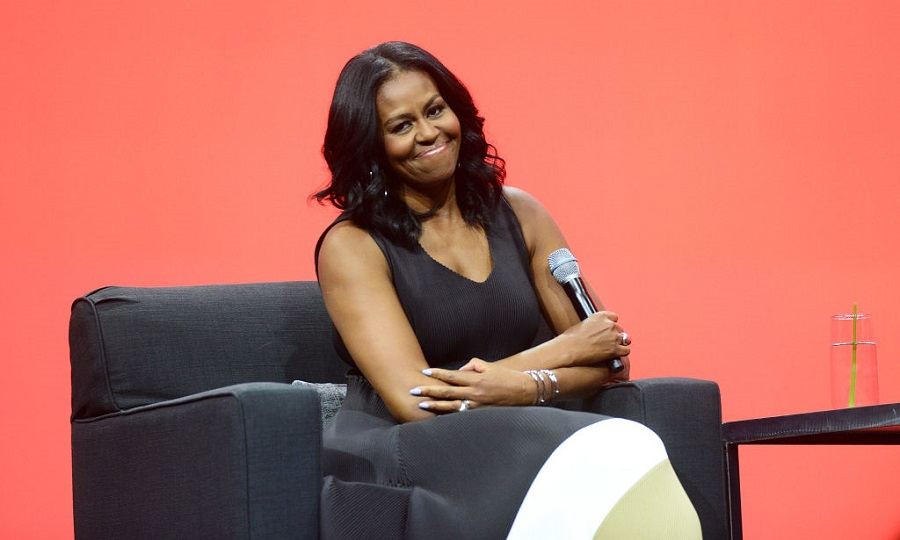 Becoming may up Obama's net worth to $65 million this year, according to some financial projections. No matter how much money the Obamas make, though, it hasn't changed their down-to-earth approach to things and accessibility in the media.
Whenever Michelle Obama is involved in something, it's always a fun and enlightening experience. Having a First Lady with similar integrity and affability is something we can only hope continues from future former First Ladies.