Beth Chapman: How Her Cancer Battle Changed Her Outlook On Parenting Just Before Her Tragic Death
Beth Chapman, known for her role on the popular reality show Dog the Bounty Hunter, died in June at the age of 51. Beth's husband, Duane "Dog" Chapman, confirmed the news on social media and revealed that she passed away at Queen's Medical Center in the early morning hours of Wednesday, June 26. Beth was surrounded by loved ones when she departed after what proved to be a prolonged battle with the disease.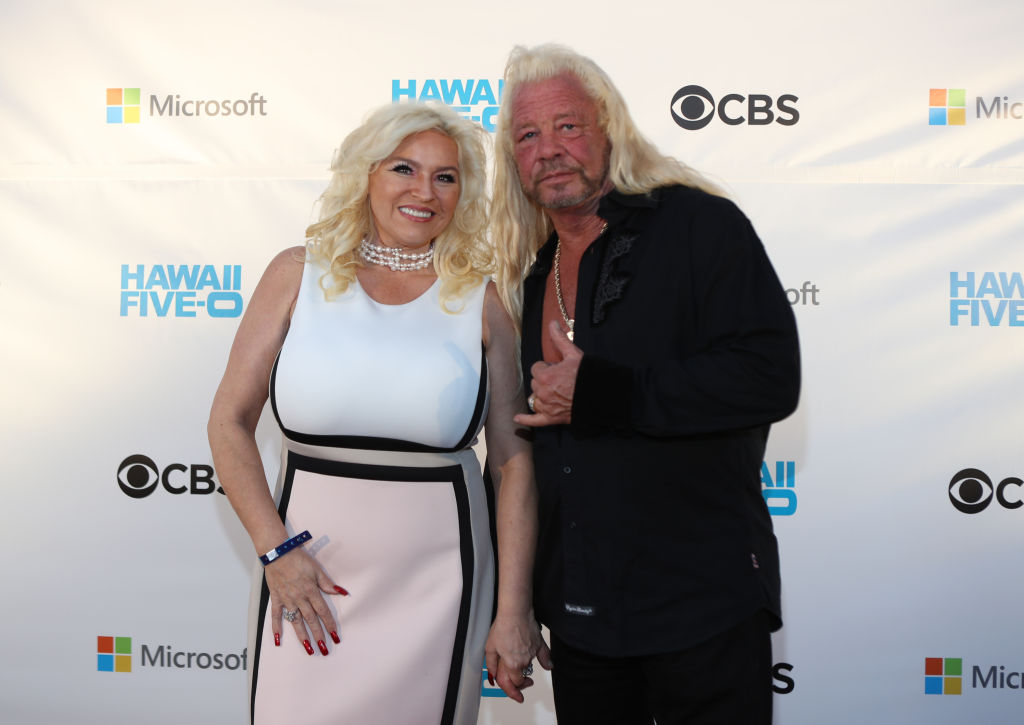 Beth was originally diagnosed with cancer in the fall of 2017 and was very open about her medical issues through the years. Although things eventually took a turn for the worse, Beth recently revealed that her fight with cancer changed her outlook on life.
Beth Chapman opens up about cancer diagnosis
Dog and Beth announced her cancer diagnosis in September of 2017. The couple revealed that doctors had diagnosed her with throat cancer and that it had reached stage II. A month later, Beth opened up about the disease and assured fans that she was going to let cancer take over her life.
"I knew I couldn't let it take me over," Beth shared. "I had to keep moving, every day, moving forward. That's all you can do when you get a diagnosis like this."
Beth also noted that she planned on fighting cancer with everything she had and would not go out easily. The reality star eventually underwent surgery to remove a tumor that was located in her throat. Although recovering from the surgery proved very difficult, the situation brought her closer to Dog than ever before. It also made her understand the importance of family and spending as much time with them as possible.
In fact, Beth Chapman leaned heavily on her family throughout her fight with the disease. Dog added that he was constantly praying for Beth and that he believed she could beat cancer.
Beth breaks the news to her family
Speaking of her family, Beth chose to tell her children about the ominous diagnosis via a letter. In the note, Beth revealed that she never expected to be diagnosed with cancer and that hearing the doctors break the news was pretty shocking. She also explained how doctors advised her to undergo surgery as quickly as possible. They thought the surgery would help prevent the disease from spreading to other areas of her body. It was also important to her quality of life as the tumor in her throat was making it difficult to breathe.
A few months after the surgery, Beth Chapman received an update on her cancer status. Dog actually read the pathology report during a special on A&E titled Dog & Beth, Fight of Their Lives. In an emotional scene, Dog revealed that the report came back clean and that Beth's cancer had gone in remission.
Unfortunately, the cancer returned a year later, though Beth and her family refused to go out without a fight. Before the end, Beth opened up about how the disease changed her outlook on life, including how she approached raising her children.
Cancer changed Beth Chapman's views on parenting
Beth and Dog confirmed the sad news that her cancer had returned in November of last year. Despite the devastating outlook, Beth revealed that the disease completely changed her views on parenting. The reality star explained how she did not understand the importance of being a good mom until she was diagnosed with cancer. When she was faced with the possibility of death, Beth realized that she needed to do everything in her power to ensure her children had to tools to make it in life without her.
While the couple was devastated by the cancer news, they were determined to stay positive. Beth even spoke about her hardships this past Mother's Day in front of a church in Florida.
The Dog the Bounty Hunter star revealed that she was not going to undergo chemotherapy and was relying on her faith to overcome cancer. Shortly after, Beth passed away at 5:32 in the morning surrounded by her loved ones.
Beth Chapman and Duane were married for 13 years and share two children together, Garry Chapman and Bonnie Chapman. They are also parents to numerous other children from different relationships, including Cecily Barmore-Chapman and Dominic Davis.