Bethenny Frankel From 'RHONY' May Have Hilariously Gifted Dorinda Medley a Surprise for Her Berkshires Home
Bethenny Frankel from The Real Housewives of New York City wants to help Dorinda Medley make her Berkshire home renovation extra nice.
The Skinnygirl mogul is known to have a pretty sharp sense of humor. She posted to her Instagram story a surprise gift for Medley's home renovation, one that would not only be welcome but would certainly make Medley laugh.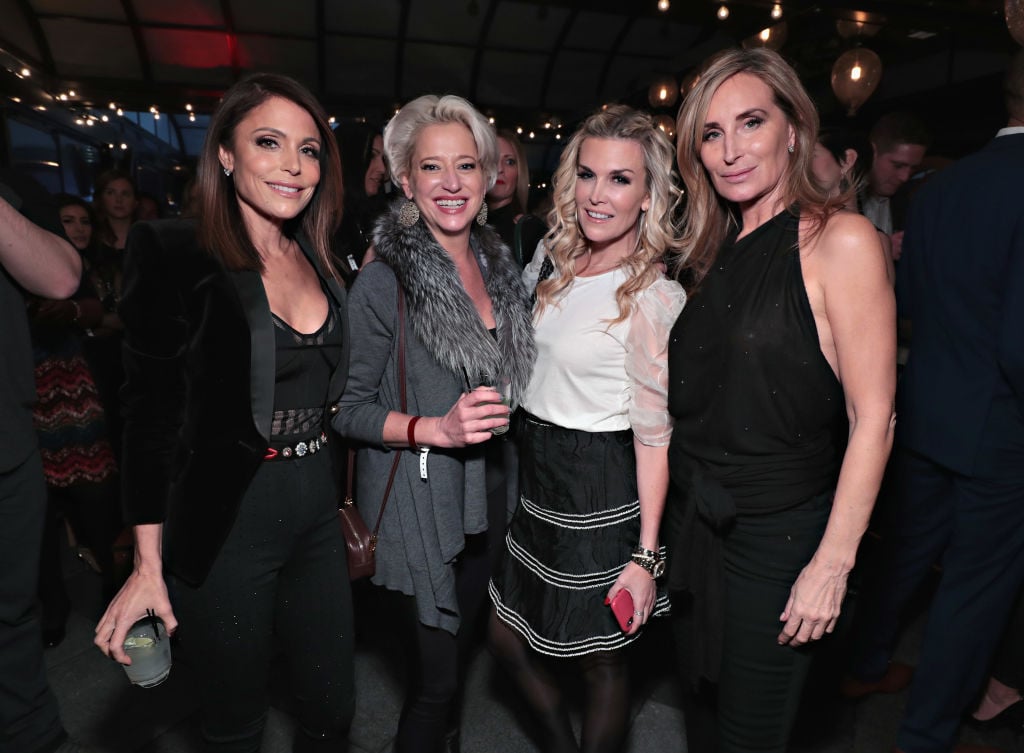 Medley made significant updates to Blue Stone Manor last year, according to Bravo's The Daily Dish. This included construction as Medley posted a picture of people working outside her massive crib. So what was Frankel going to give to Medley to make it just right?
Her Berkshires home is close to Medley's heart
Blue Stone Manor's vibe is a lot like Medley. Colorful, fun and filled with whimsy and surprise. She and late husband Richard Medley purchased the home shortly after they wed.
Medley grew up in the Great Barrington area and always had a fond appreciation of the home. "I grew up in Great Barrington, and my father and I used to pass this house when I was a little girl, and I'd always look up and say, 'One day, I'm gonna own that house.' My dad would say, 'Sure, you are. Of course, you are,'" Medley told E! News, Bravo's Home & Design recounts.
"And when I was getting married to Richard, Richard asked me what he'd like to buy me for my wedding present, and I said I'd like you to buy me Blue Stone Manor. So he bought me this as my wedding gift."
And then there were the fishes
Medley put considerable time and effort into her home design. Each piece was carefully considered and a significant amount of dough was dropped to make the house a home.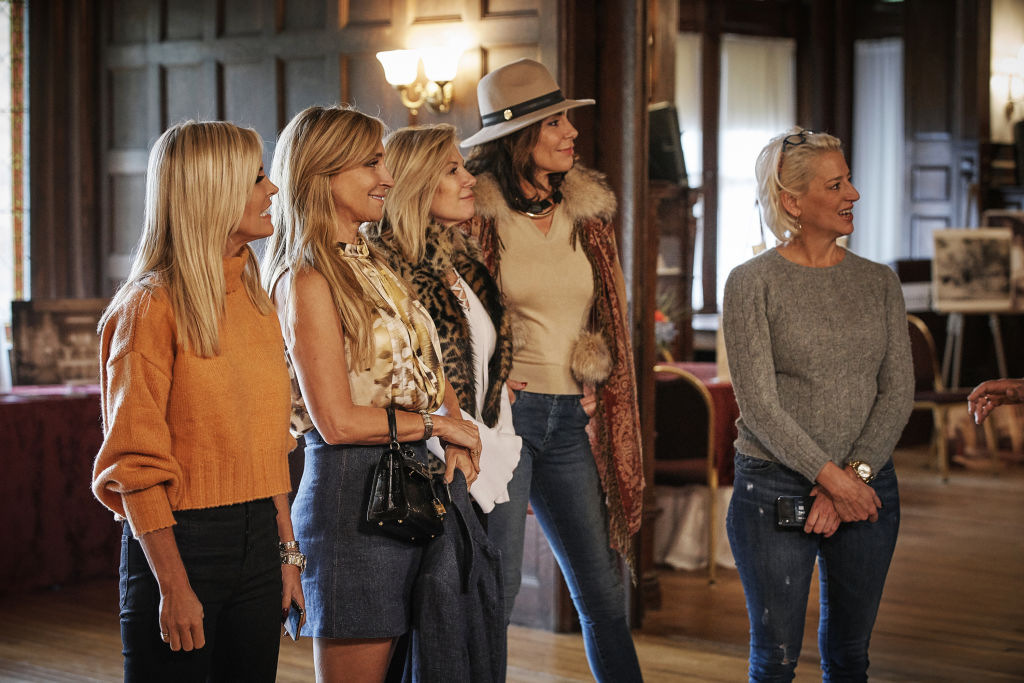 So when the ladies had a tantrum about who would sleep in the room filled with taxidermy fish, Medley was flummoxed.  "There's no bad rooms in my house, it's a beautiful manor, every room is a half-a-million-dollar room," Medley said in a confessional interview, Bravo's Home & Design recounts. "I mean it's not like some cottage, you're staying at an estate."
But, for the most part, everyone refused to sleep in the bedroom. "Who wants to wake up with a big fish?" Ramona Singer asserted. "You feel like you're being punished if you stay in that room!"
But the fish room is no joke
Medley revealed that the "fish room" that everyone whined and complained about is actually worth quite a bit of cabbage. Medley shared how much the treasures cost in that room during an episode.  "Clearly Luann's been speaking to Barbara, and now Luann's little puppet is repeating verbatim what she thinks of my $250,000 fish room," Bravo's Home & Design recalls. "Who cares."
Why so much? Home & Design researched what it costs to create one of those taxidermy animals. Each fish could cost about $12,000 each. One visual sweep of the room and anyone can see why Medley spent so much on it.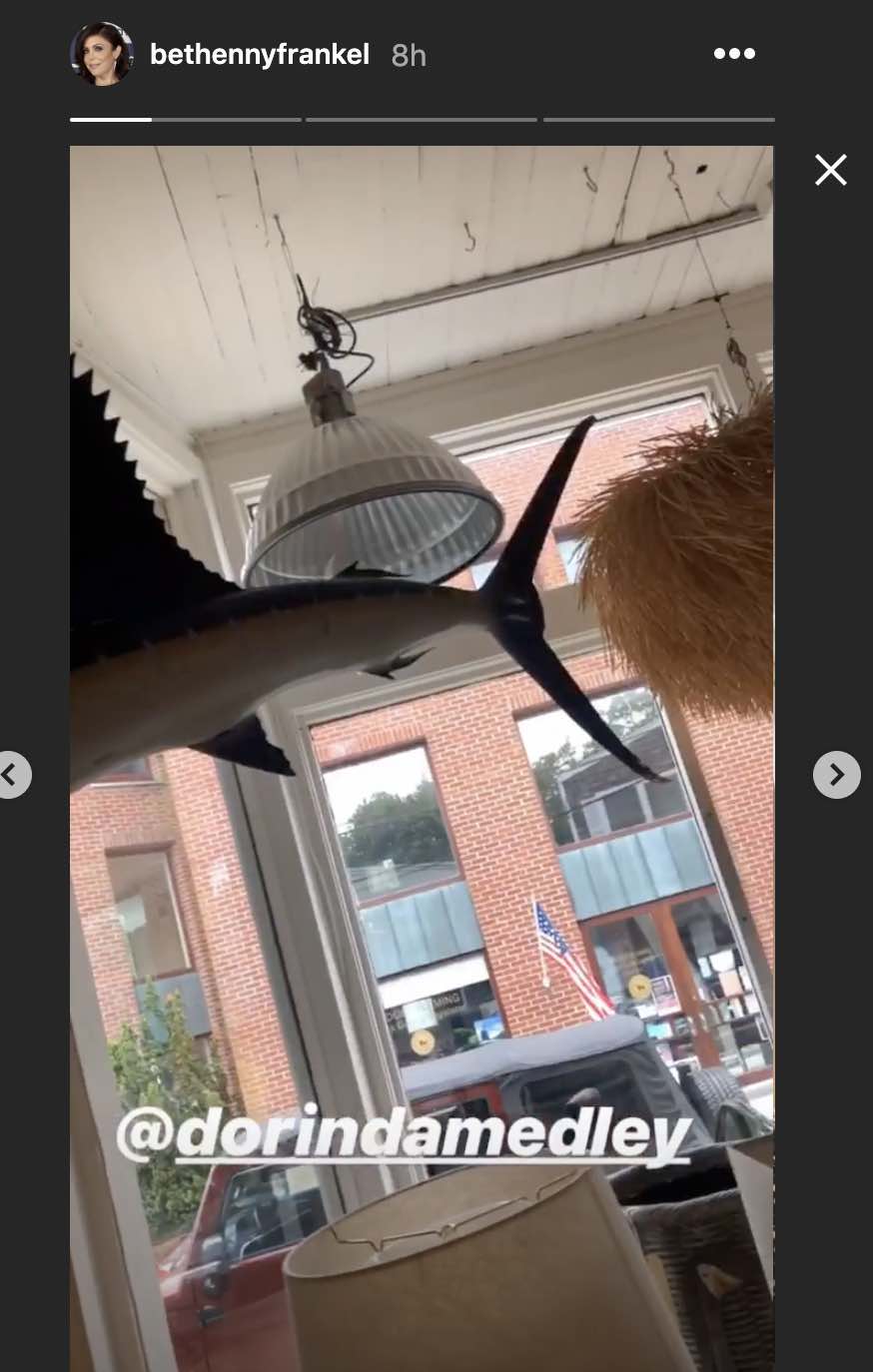 So as a tribute to the infamous "fish room" Frankel may have picked up a trophy of her own to gift to Medley. She appears to be shopping in town and found a giant taxidermy fish. "I'm sending this to Dorinda," she jokes panning past the huge sailfish. "Because she's renovating her house in the Berkshires. And I think, go big or go home." She added a frame of a wide-mouth bass fish too, peaking out from behind wicker basket. Whether she actually purchased the fish and sent it to Medley is unclear.
Check out The Cheat Sheet on Facebook!