Bethenny Frankel from 'RHONY' Reveals Where Her Friendship Stands with Carole Radziwill
Bethenny Frankel from The Real Housewives of New York City shared where her relationship currently stands with former close friend Carole Radziwill during the Watch What Happens Live After Show.
The Skinnygirl and journalist formed a quick and strong bond on RHONY, appearing to be each other's "ride or die" for a few seasons. But last year the friendship fell apart as the women drifted from each other. Their final on-camera interaction during the reunion was painful and hard to watch.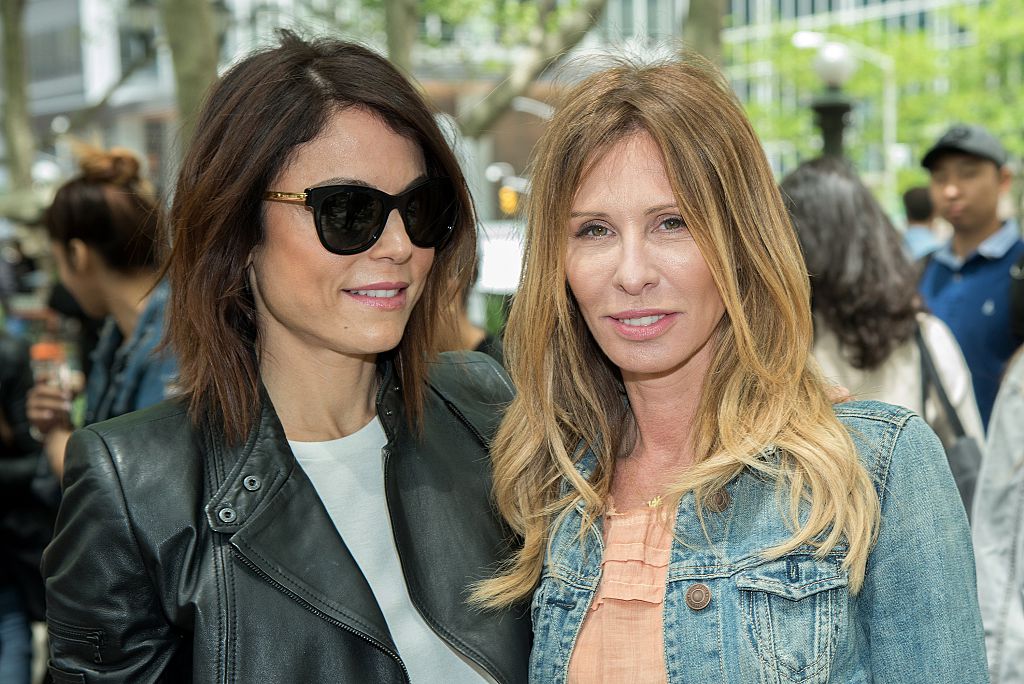 Radziwill left the show after the fallout, but Frankel returned. This isn't the first feud Frankel encountered with a close friend on the show. Jill Zarin and Frankel had a bitter feud, but seem to be on speaking terms today. Is there any hope for Frankel and Radziwill?
Why did Frankel and Radziwill have a fallout?
Viewers were unsure why Frankel and Radziwill seemed distant during the first half of Radziwill's last season on the show. Initially, it appeared that the women just drifted. Radziwill was busy training for the New York City Marathon. Frankel was tackling aid relief for hurricane victims.
Eventually, reasons for the tension became clearer when Frankel told Dorinda Medley she was put off by how Radziwill's boyfriend Adam Kenworthy responded to an inquiry for disaster relief assistance. Frankel asked Kenworthy if he could donate his photography expertise to hurricane-torn areas. Kenworthy said he'd only help if he was paid, which Frankel said rubbed her the wrong way. 
Radziwill said Kenworthy's response didn't bother her and her relationship with Frankel began to unravel. Frankel felt that Radziwill didn't care about her disaster relief efforts, but Radizwill believed that Frankel dismissed her marathon achievements. By the time the ladies got to the reunion, the friendship was shattered and their exchange was completely contentious.
Radziwill distances herself
Once she left the show, Radziwill never looked back. Her Instagram is filled with images of travel and friends from outside the show. She appears to be living her best life, getting totally ripped in the gym and finding her workout groove.
She's also hung out with a few current and former cast members. She formed a bond with RHONY alum Heather Thomson and current cast members Ramona Singer and Dorinda Medley. Radziwill and Medley shared moments on the show as widows. And she and Thomson's friendship seemed effortless.
Has she talked to Frankel?
Frankel and Radziwill both experienced loss since their last season together. Frankel's boyfriend Dennis Shields passed away. Then Radziwill's mother-in-law, Lee Radziwill died.
During her appearance on the WWHL After Show, Frankel shared an update of where the women's friendship currently stands. When Shields passed away, Frankel said Radziwill sent a card. "I actually ran into her recently and we had a really brief moment," she said. "She'd had a dream about me the night before."
Then Frankel recalls that Radizill's mother-in-law had passed. "So I sent her a text when it happened a couple of weeks ago," Frankel continued. "So it's just clean, which is the best way."
Check out The Cheat Sheet on Facebook!