Bethenny Frankel From 'RHONY' Takes Fans Along for a Revealing Allergy Test
Last season of The Real Housewives of New York City gave viewers a hint into the seriousness of Bethenny Frankel's fish allergy. While away on a girls' trip in Cartagena, Columbia Frankel asks if fish was in the soup she was eating.
Next scene is Frankel on the floor next to the toilet. "It's the worst feeling, your throat gets itchy, you feel like you're going to throw up," she said in a confessional interview. "It's like poison inside you." While not all allergies are always life-threatening, Frankel's allergy to fish nearly killed her.
Most recently, Frankel posted to her Instagram story to show fans what is involved in an allergy skin test. The preliminary results were pretty shocking.
The allergy almost killed her
In December, Frankel posted about a brush with death due to an allergy to fish. She apparently ate soup that contained fish and her reaction was so severe she ended up in the ER.
"I have rare fish allergy," she posted to Twitter. "Sun,I had soup, itched & was unconscious for 15 mins then to ER & ICU for 2 days w BP of 60/40.I couldn't talk,see, thought I had a stroke & dying & told if 5 mins later I'd be dead. 911 & EPI saved me.I'll never not carry an #epipen@newtonwellesley xo."
When fans asked if she was allergic to all seafood, she responded that it was only non-shellfish seafood. She added she was thankful for the well wishes, was making some lifestyle changes, and that the horrible emergency was a wake-up call.
She made changes, but the airlines…
In recent months, Frankel has had to battle some airlines that insist on serving fish (that's right, fish) in flight. Even after Frankel performed due diligence and confirmed with an airline that fish would not be served on her flight, fish was still served.
"Called airline mult x to say I have fish allergy," she wrote on Twitter. "Got on & they're serving bass. They couldn't not serve it they said. Then they were turning around which I protested bc it would delay people. Cabin asked to not serve it & pilot made announcement to plane. That was fun."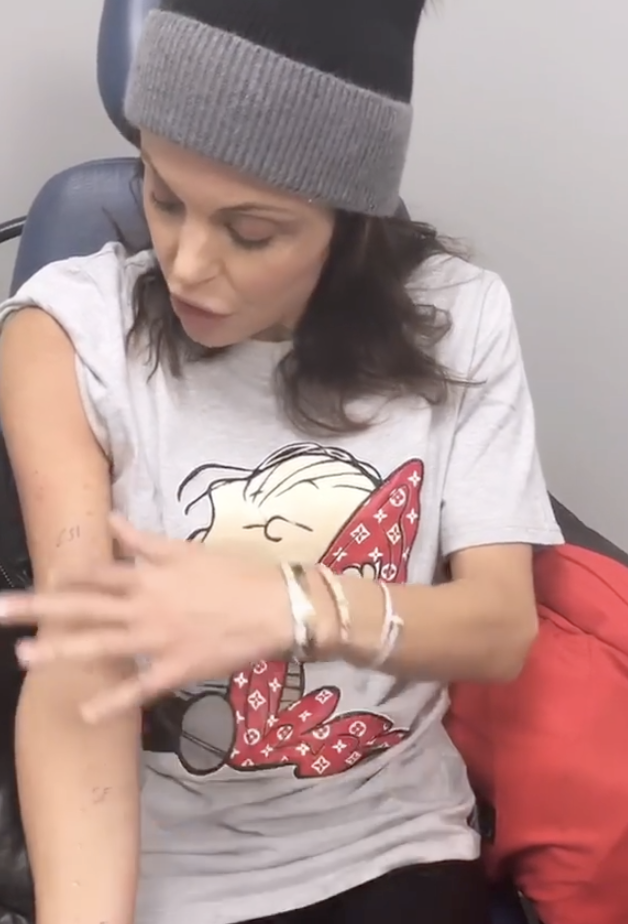 The pilot turned the plane around, which People confirmed was the correct response. Of course, once Frankel posted about it, everyone had an opinion. Should she have worried that someone else was eating fish? Can she have a reaction if it is just being served?
She wrote, "To clarify: some allergens are transmitted by touch & air. Fish is one & is fatal. The more exposure to them, the more susceptible. It's not like an immunity thing where more exposure means less susceptible. It's opposite. I've always kept it quiet but that's over now."
Her allergy test was very telling
Frankel visited her allergist to be tested for a variety of allergens. She posted a video on her Instagram story about the "prick" test. She showed which areas received certain offenders. Frankel was tested for fish, shellfish, oat, buckwheat, wheat, dairy, eggs, and nuts. Frankel's arm is also marked to monitor where each allergen is placed.
"And look," she gestures to the arm being tested for fish. "The fish is raging. Wheat is raging a little too. This is so itchy but isn't that fascinating? They are giving you the allergen to see how you react. And the really puffy ones are the worst ones." So far the test appears to confirm what Frankel already knew.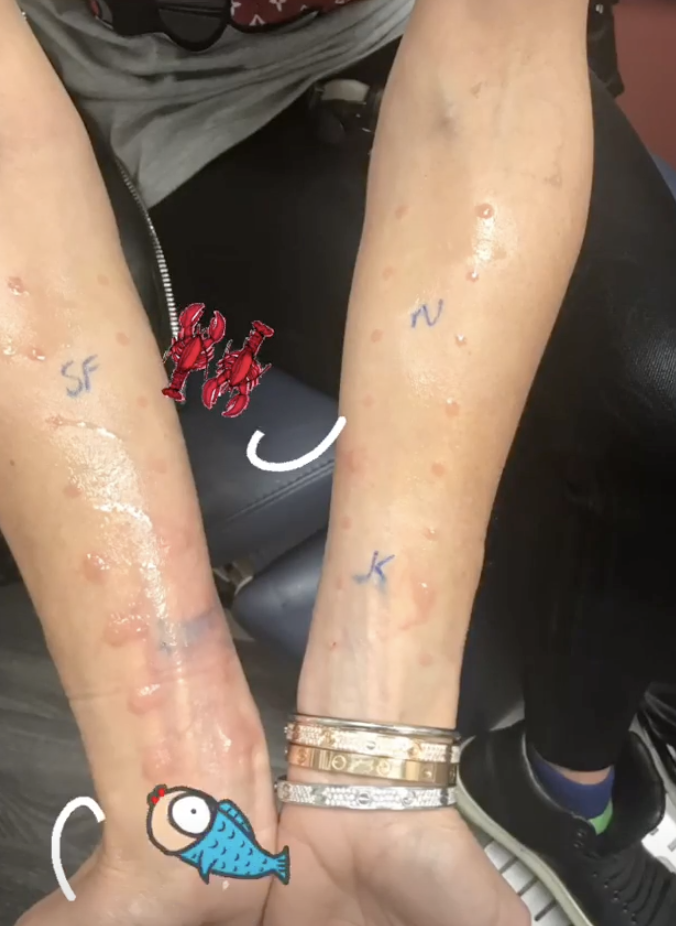 Check out The Cheat Sheet on Facebook!