Bethenny Frankel is Posting Her Action Plan for the Amazon Rainforest Fires on Twitter
Skinnygirl founder and reality star Bethenny Frankel has been headlining a host of news stories with her recent announcement on leaving Real Housewives of New York. Now the successful entrepreneur has taken to Twitter for a philanthropic endeavor, giving her followers updates on how she plans to help another global region in the midst of a natural disaster.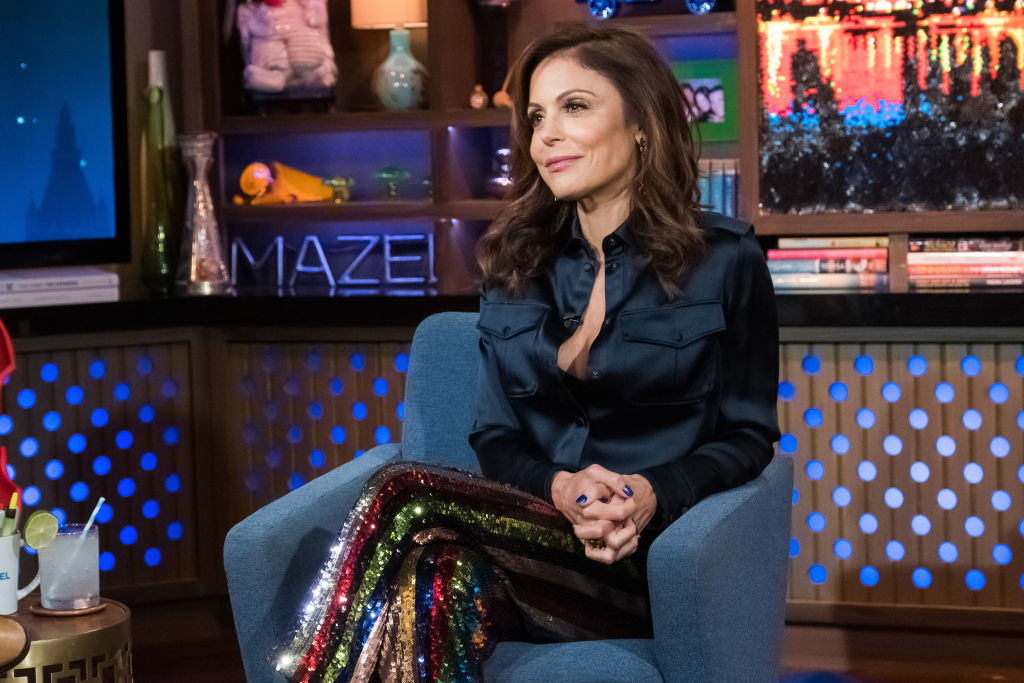 Tweeting her mission
Since August 24, Frankel has been posting her potential strategy on sending a supertanker to spray fire retardant on the Amazon rainforest, which is currently overrun by flames, according to CBS News. "Gearing up to attack the Amazon crisis, specifically saving the lives of indigenous tribes & animals," Frankel tweeted. "Tomorrow I'll get specific but, i'm chartering a full size supertanker(fire truck in a plane) to spray massive area. I'll reach out w details for you to donate.Planning trip. #bstrong"
Her hashtag refers to her nonprofit organization that she launced in 2017. According to the bstrong website, their program is "a disaster relief initiative that provides real time emergency assistance to individuals and their families in crisis. Our mission is to empower people struck with tragedy by providing gift cards, emergency aid, food and shelter to disaster victims."
CBS News states that "'SuperTankers' are converted Boeing 747-400 planes that act as massive firetrucks in the sky. The U.S. first deployed the Global SuperTanker Service in 2017 to help fight wildfires raging in California."
Calling out false pics
Frankel also advised those posting about the crisis, including celebrities, to make sure their images were current and not representing a past disaster. "People with major impact are posting inauthentic photos," she warned. "They feel they need to post for PR but they need to not regurgitate false info be quiet or be authentic nor should people shame others for not getting involved. Information is power. Getting real details."
To prove her point, the reality star also tweeted several articles from various news outlets including The New York Times, Fox News, the New York Post, corroborating that many well-meaning celebrities were posting outdated or inaccurate photos.
Rallying her followers
Part of Frankel's strategy was to keep her followers apprised of her plan so she could enlist their support. With her fans praising Frankel for taking action, she expressed that it was a group effort. "I'm strategic & organized & bite what I can chew. Now it's a badass fire plane that can spray a massive area and help people & animals," she tweeted. "I need to get sorted but you all helped me last time and we did this together so I'm communicating. I will know more tomorrow (today)."
On August 26, Frankel began posting tactical plans. "The way in is Bolivia. We are already working with their government to navigate the plane, the details and the logistics," she wrote. "And I'll also be working on the relief and the cash cards $ for victims. The indigenous people and animals are the priority."
The Skinnygirl founder kept the tweets coming as she was able to piece out more of her plan, hoping they would join her in helping those affected by the fires. "The planes we are currently negotiating are called fire fighting air tankers. I'm going to get information for you soon so you can help donate," she posted. "We are arriving soon to connect with our contacts in the Bolivian government to get organized."
Followers from across the globe were tweeting their support, as well as calling for Frankel to run for office. "You should run For PRESIDENT," one follower posted. Another tweet read, "Bethenny 2020!"
Frankel later tweeted, "My team is meeting with the government army & I should have photos by Th then a plan and more detail within the next weeks."
The reality star is sure to keep her followers up to speed on her progress with assisting in the Amazon crisis. Frankel continues to prove she is truly a force to be reckoned with!