Bethenny Frankel Reveals How This One Word Helps Her Juggle Career and Motherhood
Though former reality star Bethenny Frankel recently announced her departure from Bravo TV's Real Housewives of New York, the Skinnygirl founder remains at full speed with several projects in the works with producer Mark Burnett.
Being a career woman and single mom to 9-year-old daughter Bryn (from her marriage to ex Jason Hoppy), Frankel has a lot to juggle. She recently took to Instagram in honor of National Entrepreneur's Day to share how she masters the balancing act.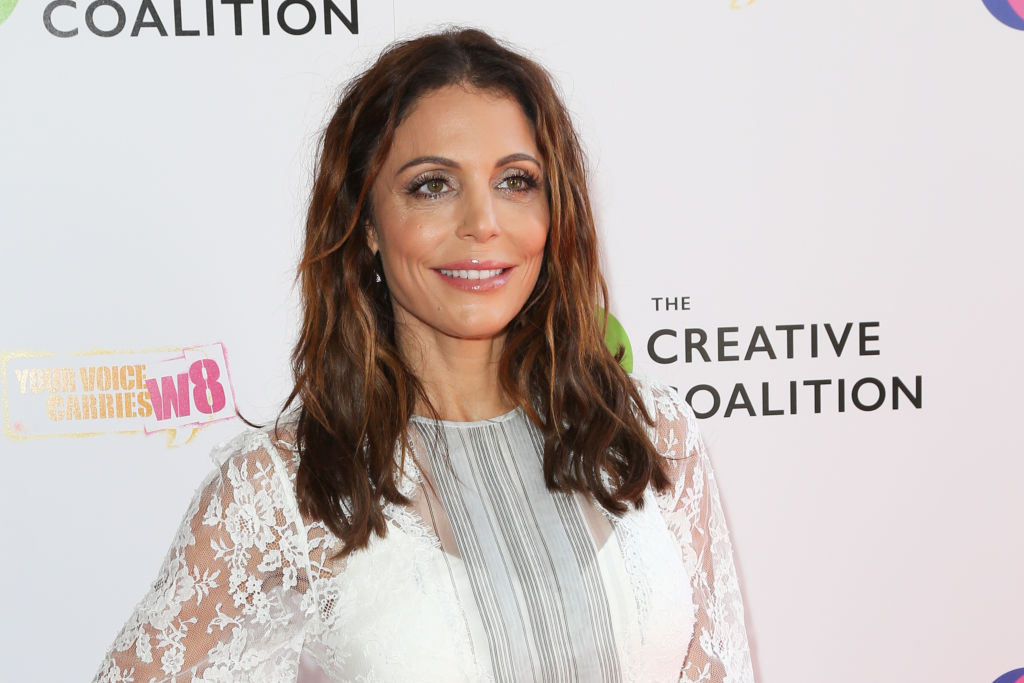 Back to television
Embarking on a new partnership with Burnett has Frankel excited about their upcoming projects. "Mark Burnett is another level — I've met my match!" she raved, according to Entertainment Tonight. 
Their new ventures include shows for television that focus on empowering women. "Most of the shows are around women, business — some are around food," she said, according to People. "But mostly entrepreneurs and women. But not in a touchy-feely way but in sort of a hardcore way, if that makes any sense."
Earlier this month, she shared that they are making progress in the development of their productions. "We're in like, legal paper stage for two shows — one that I would be in, that would focus on me and a lot of the business aspects of myself and the next stage of my life," Frankel told Entertainment Tonight. "And the other one, I'm not in. I'm just producing it. But both of them were my ideas. They're my execution, so it's amazing to be able to take the next step in television."
The power of 'no'
National Entrepreneur's Day fell on November 19, and Frankel took the 'holiday' as an opportunity to share some well-earned wisdom on maintaining a successful professional and personal life. "I am often asked how I balance career and motherhood," she wrote. "In the beginning I couldn't articulate an answer because I was in the scramble. I avoided and dreaded ever leaving my daughter, I rarely slept and it didn't all seem to fit."

Frankel went on to reveal how she soon figured out the secrets to a better work-life balance. "Then it kicked in. I attribute that to being organized. I never procrastinate," she wrote in her post. "I'm a good delegator and I prioritize. I also come from A Place of Yes but understand the power of saying no."
The former reality star tries to avoid distraction wherever she is, whether it's an activity with Bryn or in a deal-making meeting. "I am a business woman and I am a mother. When I am with my daughter, I am engaged and connected and present. It is my most precious time," Frankel shared. "When I am working or doing a speaking engagement, I am fully present, and I give 💯"
She concluded the Instagram post by listing her top priority, along with well wishes to aspiring business owners. "I owe that dedication to you, to myself, and above all, my daughter. Happy National Entrepreneurs Day to all of you who strive to find the balance! Xo," she captioned her pic.
Her number one priority
While Frankel has proven herself to be a savvy and successful business woman, she makes no bones about what comes first in her life. "Family time is always first, so that's why work time is very stressful," she told Us Weekly last month. "Because I put my daughter first, I'm the pick-up, I'm the drop-off. I'm with her every moment that I can be with her, so then all of that work has to be jammed into such a small part."
The former Real Housewife also recognizes the need for 'me time.' "I feel like I'm always taking care of other people and doing what everybody else wants me to do, and I feel like I want to do a little bit more of what I want to do," Frankel shared. "I like sitting on the couch and watching TV and doing yoga and just being in my pajamas all day. I like doing that once in a while, so I'd like to do more of that."
Fans of Frankel are eagerly awaiting the launch of her new projects!
Read more: Bethenny Frankel Rallies Followers to Help Bring Disaster Relief to Hurricane Dorian Victims