This Is Why Bethenny Frankel Says Her 'RHONY' Past Hurts Her
Bethenny Frankel has moved on from The Real Housewives of New York City and is working on her return to reality television. The Skinnygirl founder has also found success in business and has made appearances on Shark Tank as a guest shark. Although she has a solid knowledge from her experience, her past on the Bravo reality series seems to haunt her.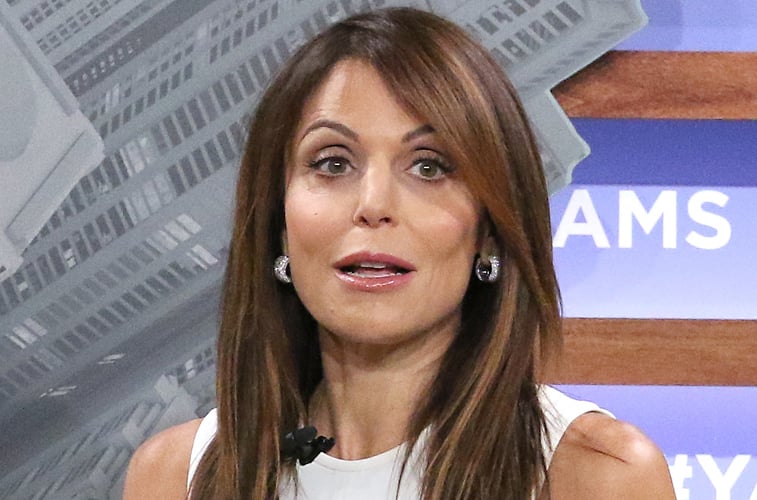 As Frankel ventures out into other territories, she has found out that her past on RHONY makes people undermine her capacity as a businesswoman.
"The network and the production company looked at me like a housewife and like I wouldn't be able to keep up," she told Entertainment Tonight in an interview. "They said, 'You know these are very serious business people?' and I said, 'Uhhh, OK. I've been on the cover of a small magazine called Forbes. I might be able to hang, too.'"
The former RHONY star says that she always seems to return to be an "underdog" and she's fine with that. It's that drive that Frankel has to prove people wrong that makes her thrive to come out on top.
"I do think that having been on the Housewives has brought me so many amazing gifts and such an amazing platform, but at the same [time], it's hard to go into an arena like Shark Tank and be taken seriously as a housewife," Frankel added. "I somehow always manage to get back to being the underdog. No matter what I do, I get back to being the underdog and I'm comfortable there. I like being in uncharted territory."
Bethenny Frankel talks about her new projects
When Frankel announced she was leaving RHONY, it came as no surprise to people that follow entertainment news. Earlier in the year, she had signed a production deal with Mark Burnett, the same producer behind Shark Tank. It was only a matter of time before she announced what she was working on and she finally revealed some details.
"We're in like, legal paper stage for two shows that I'm partnering with Mark Burnett on — one that I would be in, that would focus on me and a lot of the business aspects of myself and the next stage of my life," Frankel said on ET. "And the other one, I'm not in. I'm just producing it."
Frankel acknowledged she would be the central figure in one of the productions, while the other one she would only work behind-the-scenes.
"But both of them were my ideas," she explained. "They're my execution, so it's amazing to be able to take the next step in television. And, Mark Burnett is another level — I've met my match! I've met my match romantically [with boyfriend Paul Bernon], and I've met my match, creatively, business-wise and [in] television with Mark Burnett."
Do her 'RHONY' co-stars miss her?
Luann de Lesseps recently gave an interview where she said she is not missing having Frankel on RHONY.
"I think the whole cast is relieved, in a way, and it also leaves breathing room for other women to shine and show their personalities because a lot was Bethenny coming in and kind of stealing the show," De Lesseps said on Jenny McCarthy's SiriusXM show. "But guess what, she can't steal our show. This season is amazing and I can't wait for everyone to see the new season."
It will be interesting to see how the RHONY ladies move on following Frankel's departure and how the dynamics shift.