Bethenny Frankel Says This Is the Worst Business Advice She Ever Received
Bethenny Frankel has been making headlines recently for announcing her departure from Real Housewives of New York, as well as trying to send aid for the victims of the Amazon fires. Outside of her Bravo TV reality show fame, Frankel is known as a savvy entrepreneur as founder of the popular Skinnygirl brand, which she launched in 2009 and sold for an estimated $100 million in 2011, according to People.
Frankel recently shared what she considered to be the worst business advice she ever received.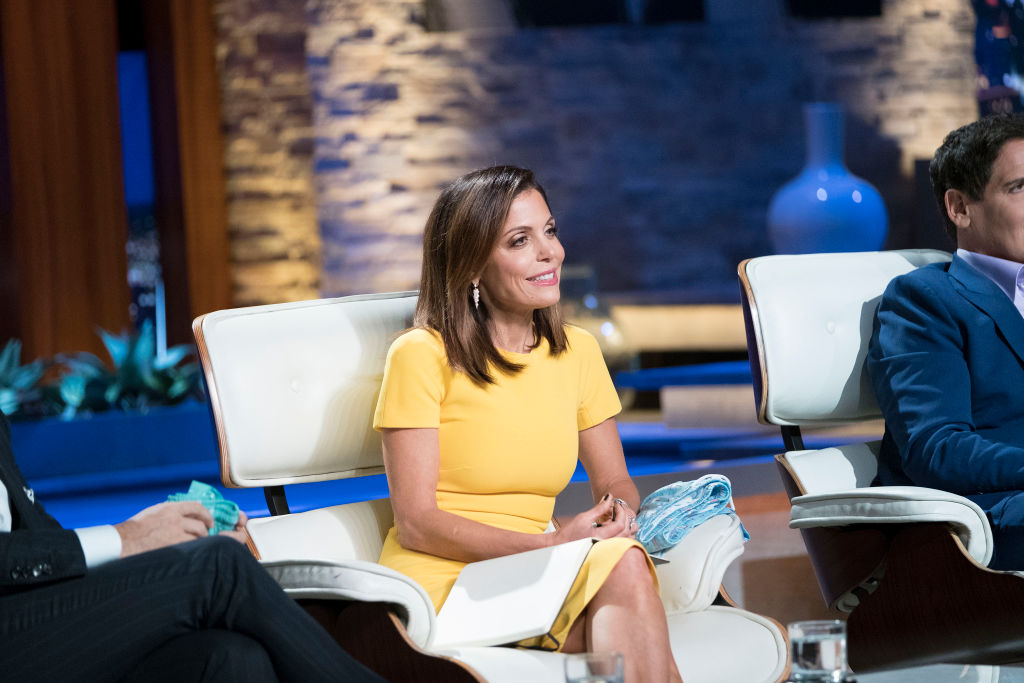 Contract negotiations
Frankel, who also appears as a guest investor on ABC's Shark Tank, has proven to be not only a smart business woman but also a savvy negotiator. She told CNBC last year that when she was solidifying her contract for Real Housewives of New York, Frankel made sure to have one detail in writing. "In the first season of Housewives, I made $7,250 for the entire season, but was the only person to put in my contract [that] anything I ever do, I own," Frankel said. "And that ended up being a pretty good thing when it came to Skinnygirl."
The former reality star also shared some tips on the art of negotiation. "I don't come in at some crazy number, and then later they find out that I would have taken much less or I meant something different," Frankel advised. "And the reason for that is that they later might be negotiating with you again, and they already know your poker face."
She also stressed playing fair while negotiating so while all parties may not be thrilled with the end result, everyone feels respected. "If I'm negotiating and something isn't going well, I call the person," Frankel told CNBC. "I'm very fair. And I do think it's true that both people should be uncomfortable and happy at the same time."
Not a fan of the plan
Frankel has heard her share of advice and tips over the years from fellow entrepreneurs and seasoned CEOs. There's one tidbit she considers to be the worst advice she was ever given. "If someone tells you that you need a perfect business plan to get started, it's not true. When you wait for the perfect plan, you often end up procrastinating and getting stuck instead," Frankel said, according to Yahoo! Finance. "Besides, perfect doesn't exist, and most of the things you write down won't happen anyway. So just get in the car, get on the road, and start mapping your route while you drive."
The Skinnygirl founder also seems to feel that the best teacher is experience, and you can learn from those around you what you don't know yourself. "You don't have to know everything about business either. I'm strategic and business-minded, but I'm not very knowledgeable about important areas like financial planning, banking, and tax structures," she shared. "You just have to be honest with yourself about what you don't know and surround yourself with experts. Then you'll learn by doing it."
But does recommend planning in this area
While Frankel may not think it's necessary to create the perfect business plan, she does emphasize the need to plot out your finances. "The most important thing you need is a plan for your money. You can't just keep spending," she said. "You have to know whether something's worth the money, and trust me—things are going to cost much more than you imagined. So prepare a business plan up front to keep you on track."
The former reality star also encourages those launching their own businesses to be ready to just hit the 'go' button rather than spending too much time on research. "You hear about so many big companies that have focus groups and ad teams and all this stuff, and then they come out with a one calorie soda or something that turns out to be the biggest bomb. You can overthink things and over-research things but at a certain point you just have to get going," Frankel recommended.
Wise words from a true success story!