Bethenny Frankel Says When It Comes To Food, She Never Does This
Former Real Housewives of New York star Bethenny Frankel is very attuned to eating healthy and staying fit. Author of the 2009 bestseller "Naturally Thin". Frankel believes in working on a relationship with food rather than following a diet plan.
The Skinnygirl founder recently posted some thoughts and advice on food and exercise – what she prefers, and what she avoids.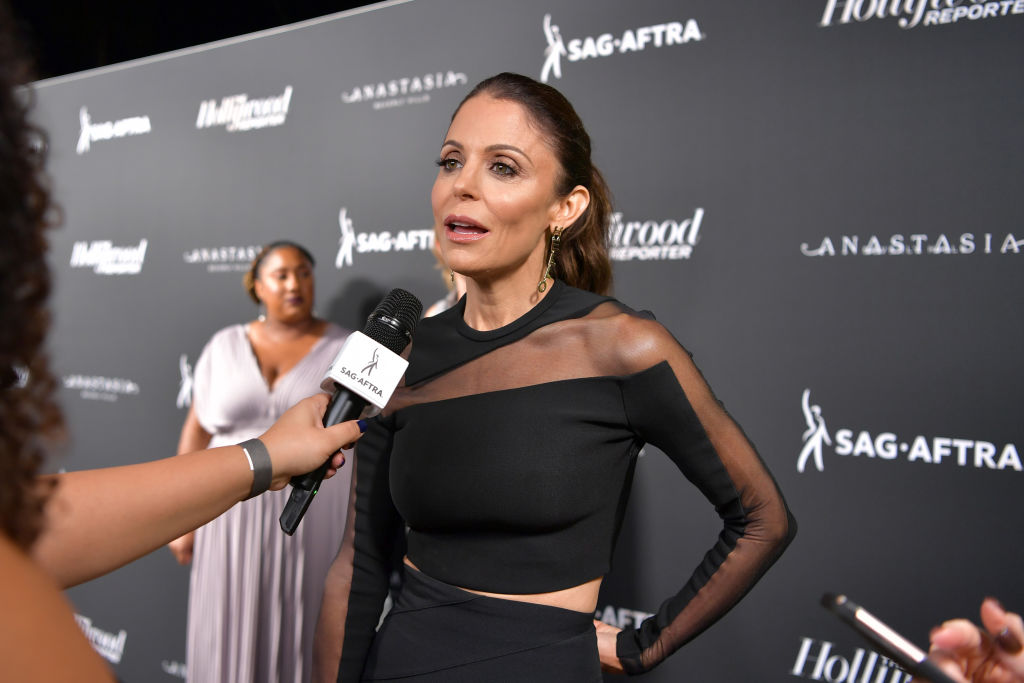 No more dieting
In a previous interview with Health Magazine, Frankel revealed that her background involved a dysfunctional relationship with food. "I grew up eating quality food but in a very obsessive household about being thin and eating disorders," she shared. "Food was an obsession in my house—out to restaurants every night—but then so was dieting. When I was in my 30s, I just unlocked the safe."
The former reality star realized that harsh restrictions and deprivation only lead to disappointment. "I figured out how dieting doesn't work," Frankel said. "I'd been on every diet and it took me all those years to realize: Diets are hopeless. They are hope, and then they break your spirit."
Through her book, Frankel takes pride in sharing her message of balance. "'Naturally Thin' will still be the greatest work accomplishment of my life," she said. "It's learning how to allow and to indulge. That works."
Words of wisdom
Taking to Instagram, Frankel recently shared what works for her when it comes to health and wellness, and how she prioritizes what's important. "My philosophy on eating & exercise is to do what you can when you can. I choose time with my daughter & sleep first. If I'm near a beach, I take an hour walk. If I have the time, I'll do a yoga dvd," she wrote on Instagram.
She also revealed what doesn't work for her. "I don't believe in fear based, torturous, aggressive exercise," she wrote. "Life is too short and stressful to dread doing something for an hour. In addition, extreme exercise creates extreme hunger."
Frankel has previously spoken on how she doesn't place too much emphasis on exercise, but rather focuses on activities she finds enjoyable. "I don't exercise that much, which people think that I do," she said in an interview with Talk Stoop earlier this year.  I think there's a lot of things people think about me that are probably not accurate."
A big no-no
While Frankel considers herself a foodie and allows indulgences, there is one thing she doesn't allow herself to do. "I love food and eat whatever I want but I NEVER binge," she revealed in her post. "I don't beat myself up about what I've eaten or praise myself about what I haven't."
Referring to her book, the former Real Housewife reminded her followers to focus on a healthy attitude toward what they eat. "Food isn't your best friend or your enemy. It's just food," she shared. "I have a good relationship with it. This is all in my book "Naturally Thin" written years ago but holds true today!"
Frankel practices what she preaches, telling Hollywood Life earlier this year that she concentrates on healthy moderation. "I do not eat a lot of 'fake' foods. I'll eat cake and fries but nothing brightly colored or artificial," she said in April. "No two days are the same, but I never deprive. I always have at least one sweet treat or dessert but I don't gorge. I don't believe in depriving or overindulging. I never ever binge and I eat a tremendous amount of variety."
She advised fans to treat themselves while having the self-control to know when to stop. "If you really want it, have it. No one ever got fat on a cookie or a handful of fries," Frankel said.
Read more: Bethenny Frankel Reveals How This One Word Helps Her Juggle Career and Motherhood