'Better Call Saul' is Bringing Back an Iconic 'Breaking Bad' Character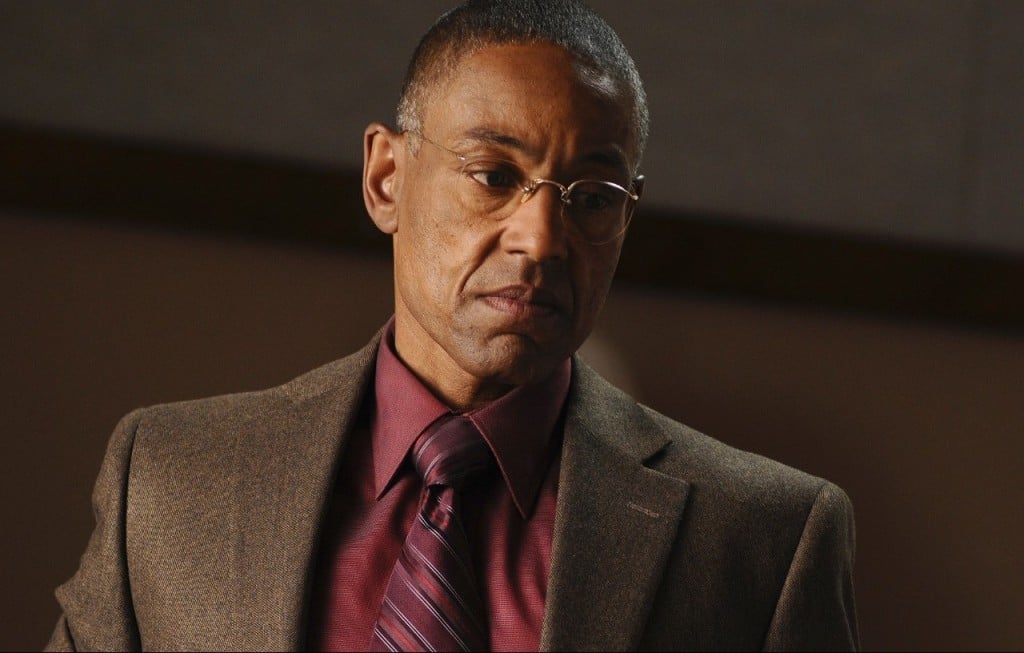 In the pantheon of great television shows, Breaking Bad sits on top. Over its five seasons, Vince Gilligan's carefully constructed story morphed into one of the best shows ever made, and that's no small feat existing in the Golden Age of Television. That's exactly why Better Call Saul has flourished in its own right in the wake of its predecessor. It's a prequel series that never feels too forced, while standing on its own two feet as more than simply an extension of Breaking Bad. And while many people are still talking about the show's stellar Season 2 finale, it's what's on the horizon that's really important.
Vince Gilligan is known for his ability to scatter little Easter eggs that foreshadow future conflicts. The showrunner outdid himself for Better Call Saul, hiding hints at what's to come in an acronym, using the first letter of every episode title in Season 2. The acronym itself spells out two words: "F.R.I.N.G.S. B.A.C.K." Fans of Breaking Bad likely know exactly what this entails, and that's Giancarlo Esposito returning to reprise his role as the terrifying drug lord, Gus Fring. [Update, 1/11/17: A new teaser for the upcoming third season of 'Better Call Saul' appears to confirm Fring's return (see below).]
Better Call Saul is at its core about the rise, fall, rise, and then future fall of the man who will one day become Walter White's legal counsel. But it can't tell that story without contextualizing the universe surrounding Walter and Saul (or Jimmy as he's known before he eventually takes on his new identity). Bringing Gus Fring into the mix sets the stage for what's to come, especially given Mike Ehrmantraut's own character arc in the fledgling prequel series. We know Mike ends up as Gus's number two, and soon, we'll see two unstoppable forces collide to form a partnership that would help define the meat of the Breaking Bad story.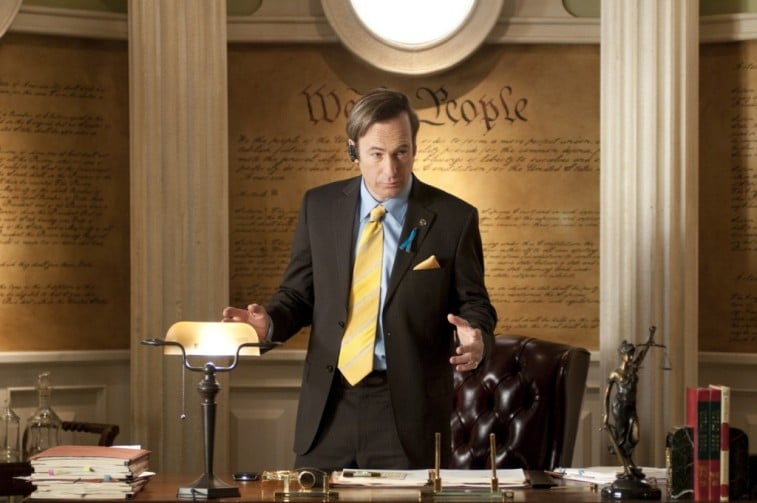 The decision to bring back Gus is far from a "jumping the shark" sort of decision. Better Call Saul hauled in 4.4 million viewers in its Season 2 finale, putting it firmly in cable's top 10 most-viewed shows in all the major demographics. What it is instead, is a natural progression in the story Gilligan is telling. We know where both Jimmy and Mike end up by the time Breaking Bad picks up the story. Jimmy is a strip-mall lawyer with questionable morals, and Mike is the primary fixer for the most feared drug lord in the Southwest. The only missing piece in this puzzle is Gus Fring.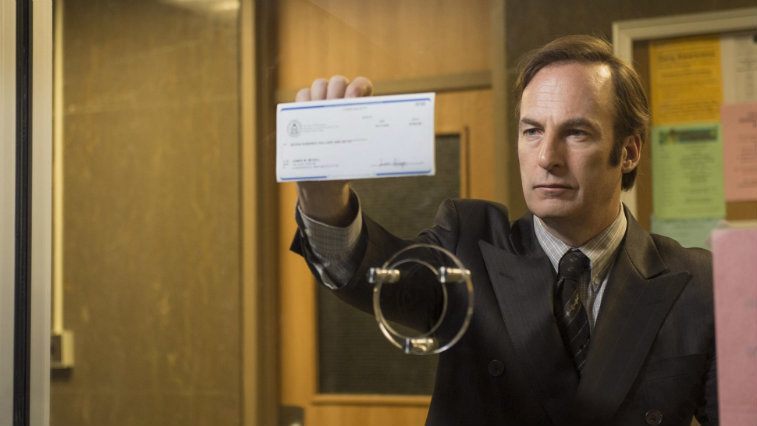 In many ways, Fring has always tied Gilligan's arc together. He's the unseen force working behind the scenes in the early days of Breaking Bad, and when he's eventually out of the picture, it throws Walter White's life into complete chaos. As such an important character in the greater narrative, Better Call Saul would be remiss in not including him. More than that, it would leave a gaping hole in an origin story that seeks to fill in all the Breaking Bad gaps.
So when will we see Gus's return? Originally, it was thought that the "FRINGS BACK" acronym was conceived and utilized before Gilligan had officially decided to follow through. This theory was further strengthened when he admitted that a potential Breaking Bad cameo was nixed from the Season 2 finale (with the assumption that he was referring to Fring). We know now though that Giancarlo Esposito was never in the cards for that episode, and that the planned cameo was for a different character. That leaves the door open for the appearance of the drug lord in Season 3, and Better Call Saul will be better off for it in the end.
Follow Nick on Twitter @NickNorthwest
Check out Entertainment Cheat Sheet on Facebook!