'Better Call Saul': What's Coming Next in Season 2
The second season premiere of Better Call Saul is (thankfully) only a few days away now and fans are finally starting to learn more details about what the new episodes will entail. From a Breaking Bad character cameo to the potential beginning of Jimmy's transition to Saul, viewers definitely have a lot to look forward to this time around. Here's everything you should know about Season 2, ahead of the upcoming premiere:
1. Jimmy will be facing an uphill battle
As AMC's  recently released key art for the upcoming season clearly implies, Odernkirk's Jimmy has a tough journey and even more troubles ahead of him in Season 2. While specific plot details are being kept under wraps, Jimmy will reportedly find himself at a crossroads that will force him to choose between staying on the moral side of the law or heading into the risky business that we know he eventually takes on as Saul Goodman. While co-creator Vince Gillian has previously stated he doesn't plan on rushing the transition, it's safe to say we can probably expect to see the beginning parts of Saul's personality peeking up here and there in Season 2. As the network's official plot synopsis reads: "Season one found Jimmy stumble upon a large class-action lawsuit, which led to a promising job opportunity at a large firm. Having arrived at a fork in the road, will Jimmy take the straight and narrow path with a safe corporate job or will he fall back into his 'Slippin' Jimmy' con-artist ways?"
2. Some minor characters will have a bigger presence

In addition to having Odenkirk reprise his role as Jimmy and Jonathan Banks return as Mike Ehrmantraut, Better Call Saul Season 2 will bring back Michael McKean as Saul/Jimmy McGill's brother Chuck, Patrick Fabian as lawyer Howard Hamlin, Rhea Seehorn as fellow lawyer Kim Wexler.
Also returning to the scene? As co-creator Vince Gilligan revealed earlier this year, Nacho Varga (Michael Mando) is expected to return and will likely have a much bigger presence in Season 2. The character only appeared early on in the series freshman season, but that wasn't the last viewers will see of him. "The intention was to introduce a character that — he is a tough guy, he is in that drug world — but he's a little bit more thoughtful," Gould described of the character earlier this year. "He's the bad guy you can talk to."
 3. Season 2 will be the same length as Season 1

Back when AMC initially renewed Better Call Saul for a second season, it promised 13 episodes (3 more than the freshman season's 10-episode run). But the plan has been slightly tweaked since then. In November, showrunner and executive producer Peter Gould confirmed that Season 2 would also only be 10 episodes, although it's unclear why. While the thought of losing three hours of the show may come as a disappointment to some fans, Gould does promise that the 10 we do get will be "big, big episodes!"
4. There will be at least one Breaking Bad cameo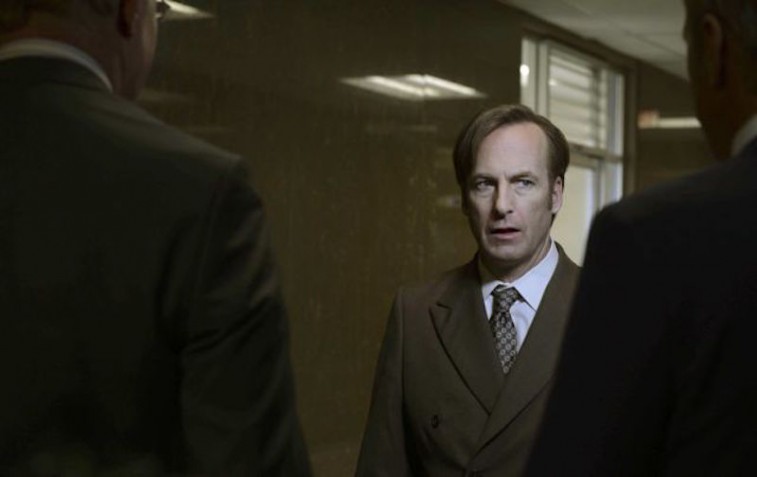 Fans have long since been contemplating the possibility of seeing a Breaking Bad character or two show up on Better Call Saul. It seems they'll definitely be getting that chance this time around.
"We revisit a character we met early in Season 1 of Breaking Bad and haven't seen since. It's going to be a fun tip of the hat," Gilligan told Cinemablend. Though the identity of the character who would be making the cameo wasn't revealed, that hasn't stopped viewing from speculating. One popular guess is meth distributor and DEA informant Domingo "Krazy-8" Molin (Maximino Arciniega), who initially appeared in a few episodes in Breaking Bad's freshman season. We'll have to stay tuned to find out for sure.
5. The premiere date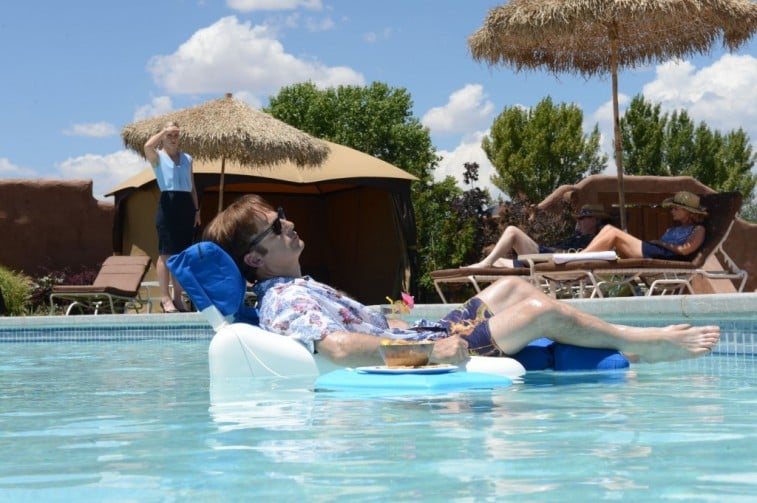 After months of anticipation, AMC finally cemented the premiere date for the next season of Better Call Saul in November. Fans can catch Season 2 when it kicks off on February 15. The series will return to its Monday night, 10 p.m. Eastern timeslot.
More from Entertainment Cheat Sheet:
Want more great content like this? Sign up here to receive the best of Cheat Sheet delivered daily. No spam; just tailored content straight to your inbox.