'BH90210' Cast: Who's Single and Who's Not
Not many '90s teen soaps get a second chance, but Beverly Hills, 90210 was such a hit that it spurred an edgy reboot with new faces in 2008 and this year's revival with the original cast. Sometimes, old properties actually do keep their charm as demonstrated with the premiere of BH90210 last week.
Although the inaugural episode reunited Brenda, Brandon, Kelly, Donna, Steve, Andrea, and David, and included a lovely tribute to the late Luke Perry, it divided fans who either found the reintroduction to be confusing, annoying, or brilliant.
Something worked well though because, according to People, Fox announced that BH90210 is the season's highest rated debut. That means people will probably stick around for the five episodes that remain, but some are still wondering about which relationships are real and which are storylines.
In the show, the each cast member is playing a fictionalized version of themselves, but some of their significant others might be puzzling. For example, La La Anthony plays Shay, Brian Austin Green's wife. He's playing himself, but that's not his real-life spouse. To help clear things up, here's a roundup of the cast's actual relationship statuses.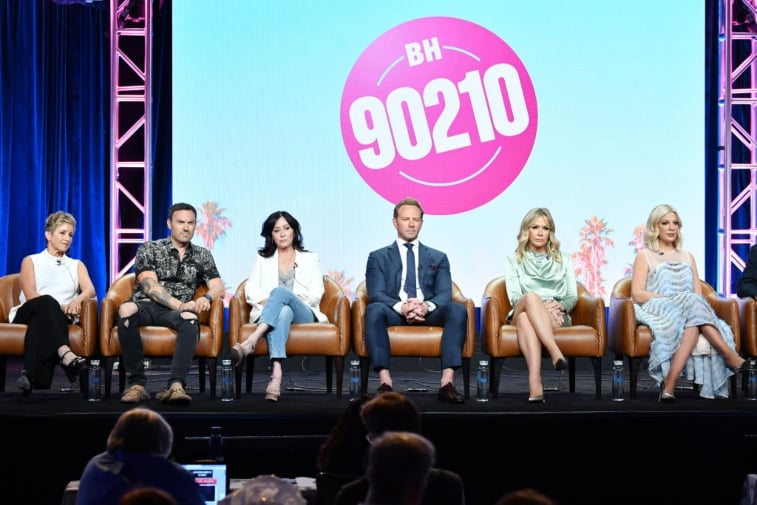 Tori Spelling
Unless you've been out of the loop, you know that Spelling has been married to Dean McDermott for 13 years. Their coupling has been controversial due to the both of them getting together when they were both married to other people, and then McDermott's affair while married to Spelling. The pair almost split but have remained together and share five children. McDermott has one son from a previous marriage.
Jennie Garth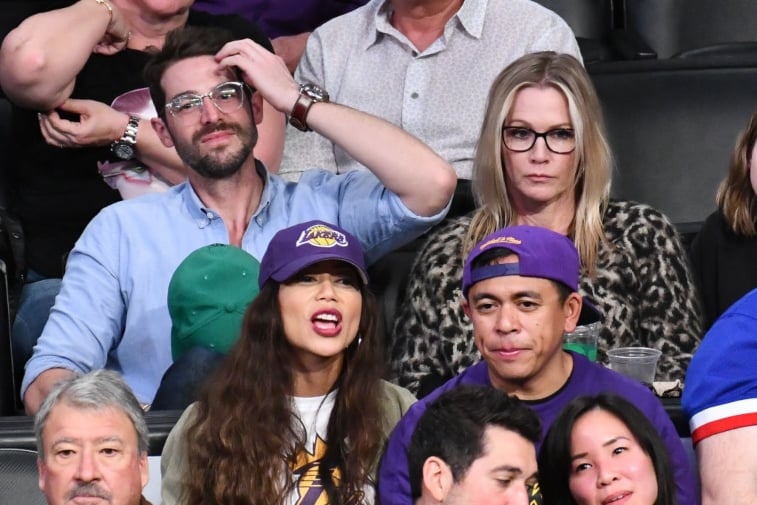 Garth, who played Kelly Taylor in the original series, is married to Dave Abrams. Before marrying Abrams in 2015, Garth was married to Twilight star Peter Facinelli from 2001 to 2013 and Daniel B. Clark from 1994 to 1996. She and Facinelli have three children together.
Ian Ziering
Ziering found fame as Steve Sanders in Beverly Hills, 90210 and Fin the hero in Sharknado, and was previously married to Nikki Ziering (née Schieler) from 1997 to 2002. He found love with Erin Ludwig and they've been married since 2010. The pair has two daughters.
Jason Priestly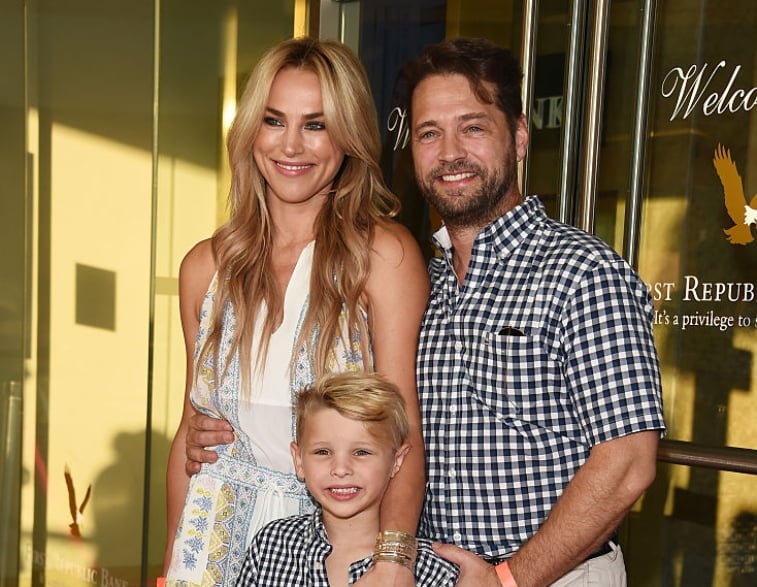 In this new series, Priestly is married to Vanessa Lachey's character, Camille. But in real life, he's been married to Naomi Lowde-Priestly since 2005, and the couple has two children.
Shannen Doherty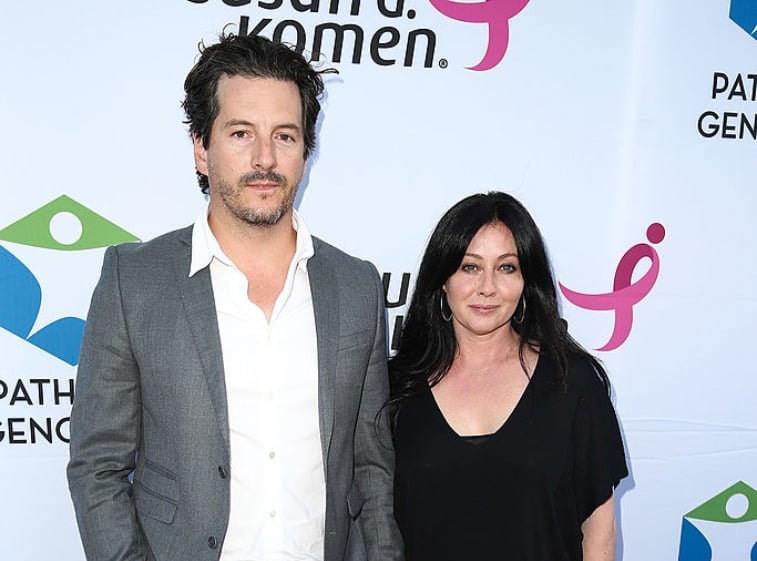 Diehard fans remember Doherty's Brenda being madly in love with Dylan, played by Luke Perry. Before getting with her current husband, Kurt Iswarienko, Doherty was married to Ashley Hamilton and then Hollywood playboy Rick Salomon. She and Iswarienko got hitched in 2011.
Brian Austin Green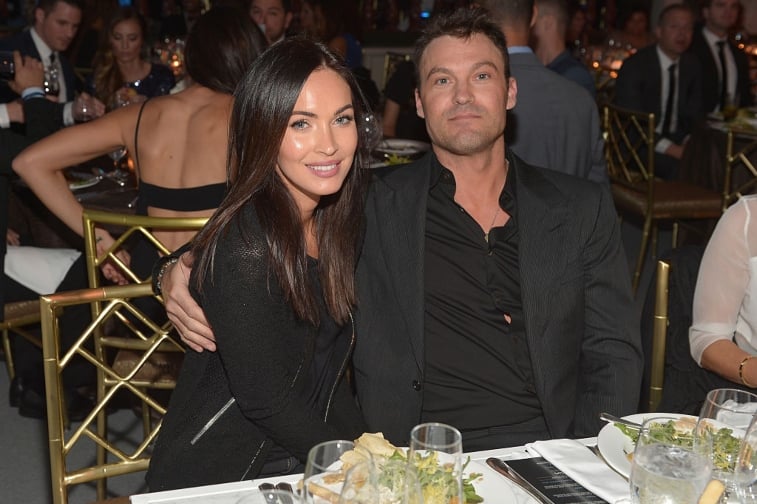 As mentioned, Green's "character" in the series is coupled up with Anthony's Shay character. However, as you may know, he tied the knot with Megan Fox back in 2010. According to ET's timeline, the two were together for six years before getting married, broke up while engaged, and almost divorced after Fox filed the papers in 2015. They reconciled in 2016 and have three kids together.
Gabrielle Carteris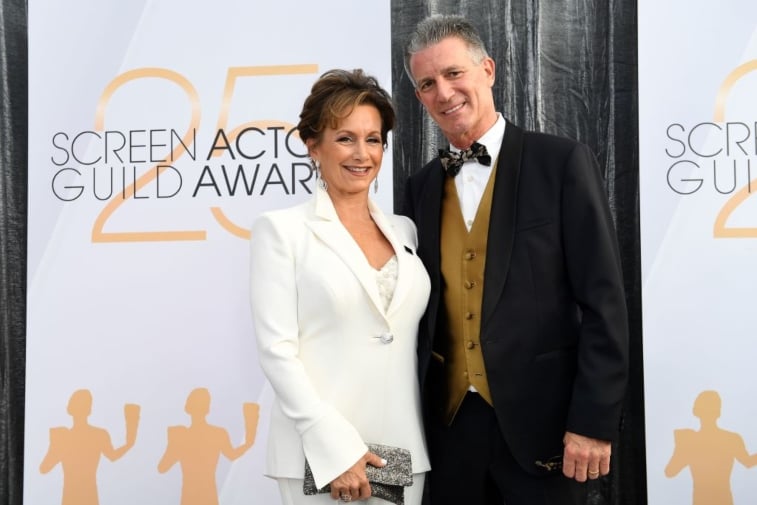 Similar to her character in BH90210, Carteris has served as president of SAG-AFTRA. Although her character arc will touch on bisexuality in the series, in real life, she and husband Charles Isaacs have been together since 1992.