Beyoncé and Jay-Z: What Do Their Date Nights Look Like?
Beyonce and Jay-Z are THE music industry power-couple. The Carters have been married for over 11 years and have three children together.
Even though they've had their fair share of problems, the couple recently rededicated to making their relationship a priority. That includes regular date nights.
What exactly does a date look like when you're worth a combined amount of $1.16 billion? Well, it's not a trip to the Sizzler, we can tell you that much. Keep reading to find out just how Beyonce and Jay-Z keep the romance alive.
How the glamorous duo met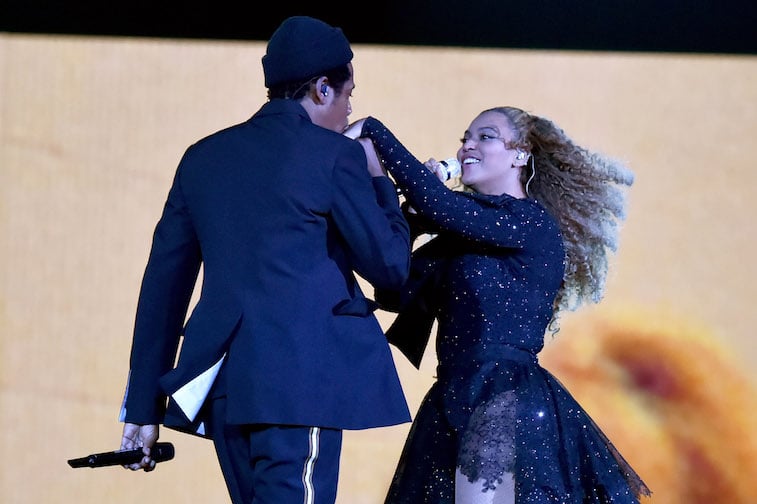 The Carters met when Beyonce was just 18 years old. Jay-Z is quite a bit older than her. There's a 12-year age gap between the two, but it hasn't seemed to be an issue.
In his song, "713", Jay-Z explains how he met his future wife. The two were seated next to each other on a plane ride to the 2000 MTV Spring Break Festival in Cancun, where they were both performing.
Beyonce said that although they hit it off well on their first encounter, they didn't start dating right away. Instead, the pair spoke often over the phone for two years before their official first date.
Beyonce and Jay-Z's first date
According to "713," their first date was to the exclusive sushi restaurant, Nobu. Unfortunately, a quick Google search reveals that there are multiple Nobu restaurants, and Jay-Z didn't specify which one he took Beyonce to on their first date.
Songfacts believes they are referring to the Nobu restaurant in the Tribeca neighborhood of New York City. However, after the birth of their twins, Beyonce and Jay-Z were seen out celebrating at the Nobu restaurant in Malibu, California.
Could they have been trying to recreate their first date 15 years later? It's hard to say where exactly their first date took place, and according to "713," Jay-Z may have even brought a friend along. One thing we do know: They hit it off.
In 2008, the pair were married in an intimate, secret ceremony on Jay-Z's property. The Caters now have three children, 7-year-old Blue Ivy and almost 2-year-old twins Rumi and Sir.
What do date nights look like now?
When Beyonce and Jay-Z step out, they are often accompanied by their team of bodyguards. But, when you're as famous as these two, you can't just go out without protection. Sometimes the couple will choose a low-key date, like the front row at a sporting event. They are often seen sitting courtside at NBA games.
When they're able to take a break from work, the Carters will often take a luxurious vacation. Sometimes as a family, and sometimes, it's a romantic trip for just the two of them.
For instance, to celebrate their 11th wedding anniversary, Jay-Z and Beyonce took a trip to Mexico, sans kids.
Other times, the power-couple will glam it up, by attending the Academy Awards, the Grammys, or President Obama's inauguration. At these events, the Queen Bey always looks flawless with her waves of golden brown hair and designer gowns. Jay-Z is a lucky man, and he knows it.
Fighting for their love
The pair have worked hard to keep their relationship together, after the well-publicized cheating scandals. When asked about why he fought to save the marriage, Jay-Z said, "It's my soulmate, the person I love… And you know, for us, we chose to fight for our love, for our family, to give our kids a different outcome."
Every time Beyonce and Jay-Z go out for a date night, the press is there to tell the rest of us about it.
While we do wish they could have the privacy that every couple deserves, the way the Carters focus on their relationship and fight for their love is an inspiration to the rest of us. Way to go, Beyonce and Jay-Z. Keep fighting- keep the love.