Beyoncé Shared the Cutest Photos and Videos of Her Twins in Her New ABC Special

It's been over two years since Beyoncé and Jay-Z welcomed their twins, Sir and Rumi Carter, and we've unfortunately only seen them a few times. But on Sept. 16, the Lemonade crooner blessed the world with a new documentary that includes glimpses of the two, as well as her eldest daughter, Blue Ivy Carter. And, honestly, the clips couldn't be any cuter.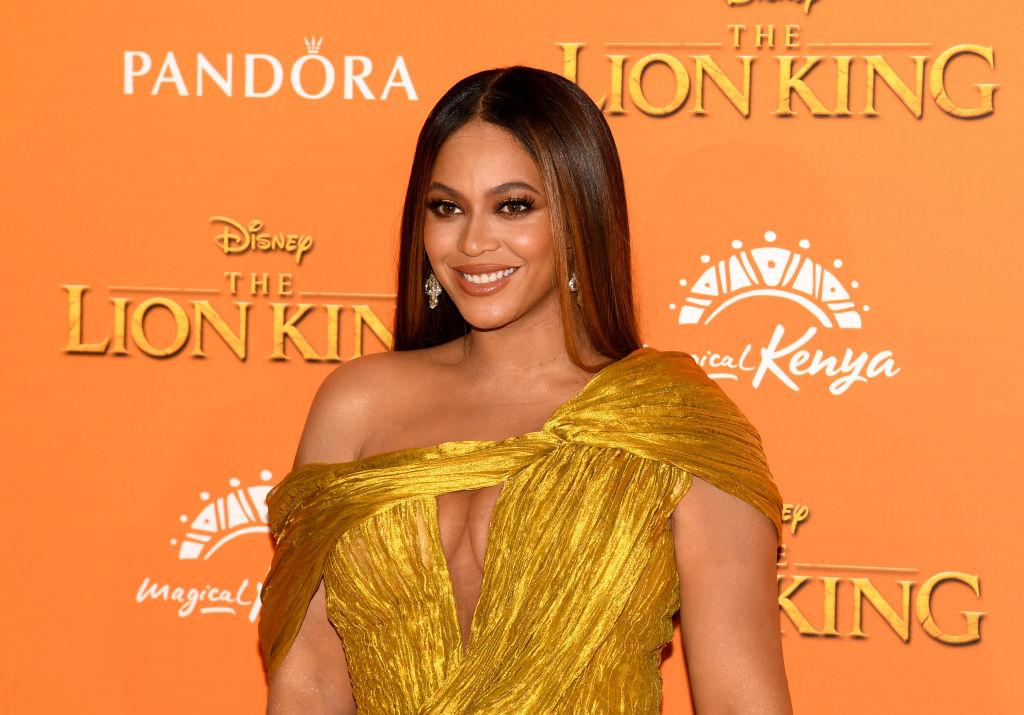 More on Beyoncé's ABC documentary
The special focuses on the creation of The Lion King: The Gift, a soundtrack album that Beyoncé produced for the 2019 live-action remake of The Lion King. (She also stars in the film as Nala.)
The documentary opens with cameras following the singer and her family on a trip to Africa.
"Visiting countries in Africa, it's always an emotional experience for me," Beyoncé explains (via E! News). "It feels like I'm making peace with a part of me that's yearning for my ancestral connection. I was blessed to be able to relive some of the experiences that I've been very fortunate to have over the years with my entire family."
At one point, she is seen quizzing her youngest daughter on animal sounds.
"What does the cat do?" Beyoncé asks Rumi, who answers, "Meow." Beyoncé then asks what sound a cow makes. Rumi first responds with the wrong answer before saying, "Moo."
It goes on to show a couple of family photos, including one of Beyoncé and Jay-Z playing with their kids.
The "Superpower" singer gave birth to Sir and Rumi in June 2017 after an "extremely difficult pregnancy." She revealed in her 2019 Netflix documentary, Homecoming, that she'd developed preeclampsia, which causes high blood pressure and can result in serious issues.
Unfortunately, she had a difficult delivery, too. "In the womb, one of my babies' hearts paused a few times so I had to get an emergency C-section," Beyoncé added. But luckily, she gave birth to healthy children, whom she rarely shows on social media.
Blue shined in the special, too
The documentary also gives a behind-the-scenes look at the recording session for "Brown Skin Girl," which features Bey and Blue. Frankly, the 7-year-old has got some major singing chops:
Her mother reflected on the reaction to song, which went viral on social media upon its July 19 release, saying, "When I see fathers singing 'Brown Skin Girl' to their daughters, to know that my daughter can have the same opportunities and feel confident and feel like she doesn't have to take her braids down and she can comb her afro out and she can glisten in her brown skin… That is why I make music."
And it's clear that Blue enjoys making music with her mother, so hopefully, those two will collaborate once again soon.
But there are more moments featuring Blue than just that. In another scene, Blue details her Wearable Art Gala costume to the camera.
Beyonce's comments on motherhood were the cutest
In regards to motherhood, she added, "When you're a mother, there's a love that you experience with your kids that's deeper than anything you can imagine. The love is beyond Earth and beyond time and space, and it's a connection that will be constant."
We're not crying — you are.