Beyoncé Turns Heads at Jay-Z's Mom's Birthday Party
Beyoncé can't go anywhere without getting photographed. With her style and grace, it's no wonder she turned heads in New York City this week. While attending her mother-in-law, Gloria Carter's, birthday party, Bey wore a real showstopper.
Beyoncé's style precedes her at every event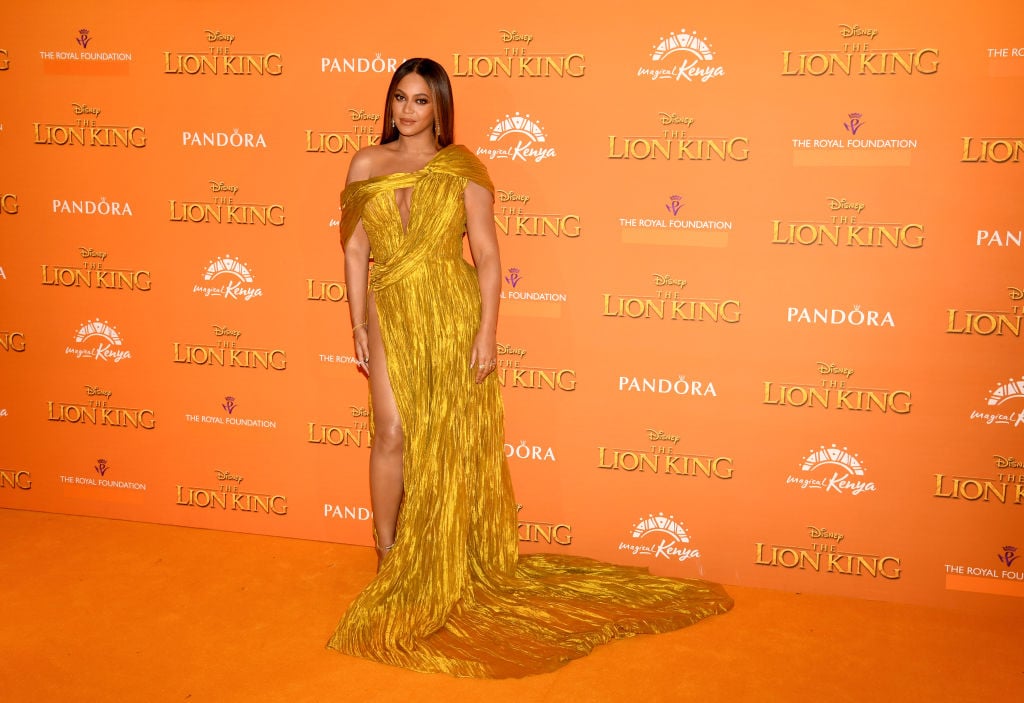 Beyoncé can pull off any look. Whether it's a business casual plaid outfit with matching hat or a gorgeous, flowy skirt that goes on for days, she'll wear it, and rock it.
Some of Beyoncé's style has evolved over the years. Post-Destiny's Child, she stepped up her A-game. She can pull off a simple white ball gown at The Golden Globe Awards, or an Emilio Pucci gown at the MET Gala. Give her something to wear and She. Will. Wear. It.
What outfit 'turned heads' at Gloria Carter's birthday party?
Queen Bey, who donned a sleek half-up ponytail, was joined by her mom, Tina Knowles, and cousin, Angie Beyince. Dressed in a long-sleeved, high-neck gown with sparkles, she posed for a picture with Knowles and Beyince at her side. Each of them wore striking black ensembles to parallel Beyoncé's siren red look.
In an Instagram post by Knowles, she said:
"Loved hanging with these two beauties tonight @angiebeyince and @beyonce. We partied hard at Ms Gloria Carte's spectacular birthday party in NYC. HappyBirthday Gloria we love you."
What went down at Gloria Carter's birthday party?
Beyoncé hasn't yet shared any photos from the event, and it's unclear as to whether she and Jay-Z brought 7-year-old daughter, Ivy Blue, and 2-year-old twins, Rumi and Sir."
It's possible Beyoncé is taking a brief photo hiatus. After a slew of Halloween cosplay pictures resurfaced of Beyoncé dressed as Lisa Bonet (and twins dressed as Cosby Show star and Lenny Kravitz's daughter Zoë Kravitz), she may think the internet needs a Bey break. She's wrong.
Not only has she ruled the live-action version of Nala in The Lion King, and the music that followed, her Netflix documentary, Homecoming, is a documentary highlighting her record-breaking performance as the first black woman headlining the Coachella Valley Music and Arts Festival.
The film received six nominations in 2019 Creative Arts Emmys. It did not win. At least the red dress is a win. Keep doing your thing, B.