Beyoncé's Big Night Out Sparked The Best Reactions For This Reason
If you're headed anywhere Beyoncé is, re-think what you're wearing or you're about to get shown up. Queen Bey and Jay-Z had jaws on the floor when they appeared at the Seminole Hard Rock Hotel & Casino in Hollywood, Florida on Nov. 15. Read on to see why no one outshines this power duo and why Beyoncé once again sparked the best reactions.
Why is Beyoncé such a fashion icon?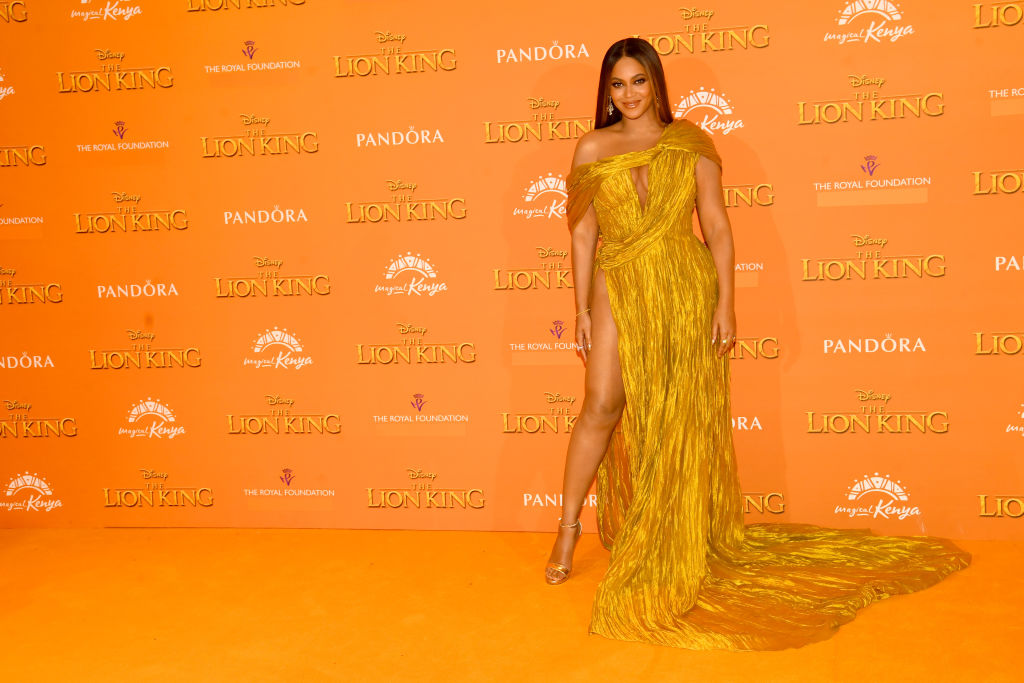 Beyoncé isn't your run-of-the-mill fashion icon. As the recipient of the Council of Fashion Designers of America's 2016 Fashion Icon Award, she's quite literally what magazine shoots are made of.
The singer sells out stadiums, but rarely gives interviews on her envy-worthy style. It's almost as rare to see her on a red carpet, or in your neighborhood casino on a Friday night.
In her speech for the CFDA's, she said fashion had been a part of her life as long as she could remember, going into detail about her greatest influence.
"Its effect on me actually started before I was born. Many of you guys don't know this, but my grandmother was a seamstress," she said. "My grandparents did not have enough money, they could not afford my mother's Catholic school tuition."
She continued adding, "So my grandmother sewed clothes for the priests and the nuns and made uniforms for the students in exchange for my mother's education. She then passed this gift onto my mother and taught her how to sew."
Then, the fashion gene landed with Tina Knowles, Beyoncé's mom, who's credited with Destiny's Child signature looks.
"My mother and my uncle, God rest his soul, made all of our first costumes, individually sewing hundreds of crystals and pearls, putting so much passion and love into every small detail. When I wore these clothes I felt like Khaleesi. I had an extra suit of armor. It was so much deeper than any brand name."
Here's why Beyoncé stunned at the Shawn Carter Foundation Gala Weekend
Never one to be outshone, Beyoncé's latest night-out gown is one to remember. She posted all the angles on Instagram, to show off the nude sequin number that glittered.
Bey paired the knockout dress with a Judith Leiber clutch that was embellished to look like a stack of money. The look wasn't complete until she threw on strappy heels and dangling earrings. The "independent woman" let her long hair down in loose, elegant waves.
Jay-Z may not have been the one photographers clamored after, but he still dressed the part in a classic black suit.
Fan reactions to Beyoncé's photos are nothing short of glorious.
"We love a thicc queen," one said. "Excuse me," another added. "Me walking into the Christmas party," a third added.
Clearly the Queen hath spoken without a single word.
What is the Shawn Carter Foundation and who was apart of the gala?
The Shawn Carter Foundation's mission statement says the organization, "helps individuals facing socio-economic hardships further their education at institutions of higher learning." The foundation was founded by Jay-Z and his mom, Gloria, in 2003.
The star-studded, black-tie, gala weekend featured a silent auction, a High Roller Blackjack Tournaments, and a performance from Grammy winner, Alicia Keys. Other guests included DJ Khaled and Robin Roberts, Meek Mill, Yo Gotti, and Fat Joe.
According to Billboard, proceeds will o toward "funding college prep workshops, bus tours, study abroad opportunities and community goodwill programs for those in need," which is primarily what the SCF is all about.
"Equipping our youth with the tools to success will always be a priority for me and my family," Jay-Z said. "I'm looking forward to continuing that mission at this year's Shawn Carter Foundation Gala Weekend, where we'll celebrate our scholars sand continue to support young people in a meaningful way."
The moral? Don't mind Beyoncé' and Jay-Z. They're just changing the world one gala, one dress, and one song at a time.