'BH90210' Star, Tori Spelling Addresses a Big Plastic Surgery Rumor
Tori Spelling reunited with her co-stars for BH90210. That comes with revisiting a lot of rumors around herself and the cast. One thing that has followed Spelling over the years are rumors about her plastic surgery.
Spelling is now addressing that. What has she gotten done and how does she feel about it? Here is everything you need to know.
Tori Spelling said she regretted getting breast implants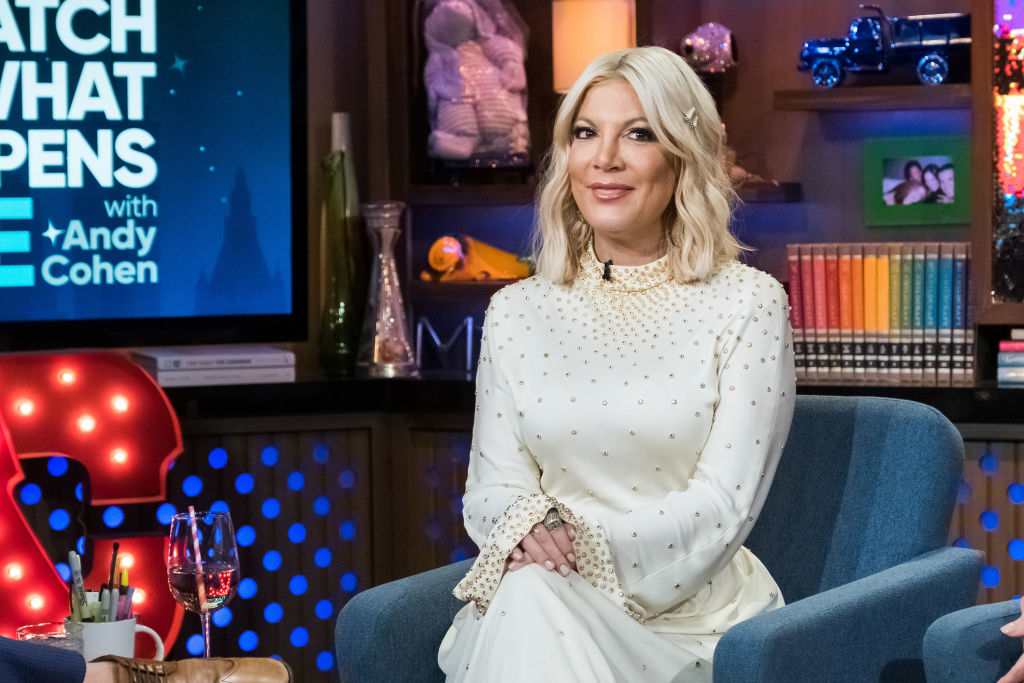 The actress is one of many celebrities who talked about regretting their plastic surgery. She revealed the reason why she no longer liked her breast implants.
"Well I got my boobs done in my early 20's and if I had known it would or could possibly impact production of milk, I would never had had them done," Spelling said on Good Morning America.
"I love being a mom. I am on my third baby. We want to have more," she said. "That's my role … these don't matter." The actress went on to make headlines for how she was looking and there were many rumors around her face.
There were rumors she got fillers and a tummy tuck
Some noticed that Spelling has looked very different over the years. There were rumors this is because she got more work done.
"She got tons of fillers and she came out with a totally different face!" an insider reportedly told Radar Online. A source claimed she was "really worried and regretting it" and that the injections left her face to be lumpy.
"She complained of complications with the tummy tuck and that she was sick and got an infection," the mysterious source said.
OK! magazine also claimed the actress received chemical peels and laser treatments on her face that backfired. "Tori's face is not looking good," a mysterious source reportedly said. "Everything is sagging because she doesn't have the money to maintain some of the major work she's had done. She's starting to deeply regret ever going under the knife." But are any of those rumors actually true?
Spelling claims she only got her nose and boobs done
There have been rumors that Spelling got a lot of plastic surgery. She set the record straight with what she did go under the knife for in the past.
"The one thing for me that has stuck forever was the plastic surgery thing," she told People. "I literally had my nose done and my boobs done, and that's it. I'm constantly reading that I've done more."
The actress talked about how long this rumor has been around. "People have been talking about me having plastic surgery since I was 17," she said. "I remember my dad [producer Aaron Spelling] saying, 'Don't worry. It will go away next week.' But that one thing has stayed with me my entire career!"
Spelling didn't address whether she has gotten any treatments like fillers or chemical peels. She claims she hasn't gone under the knife outside of the two procedures.