'The Big Bang Theory' and More TV Shows With Stars Who Dated Each Other
On-set romances are very common in Hollywood. It's easy to understand why: All of those hours working together — and sometimes even playing a couple — are bound to bring you closer to your co-star in new ways.
Some of these celebs found their true love while starring on a hit TV show, while others merely had a fleeting connection. Here are some of the most popular shows that spawned real-life relationships.
1. The Big Bang Theory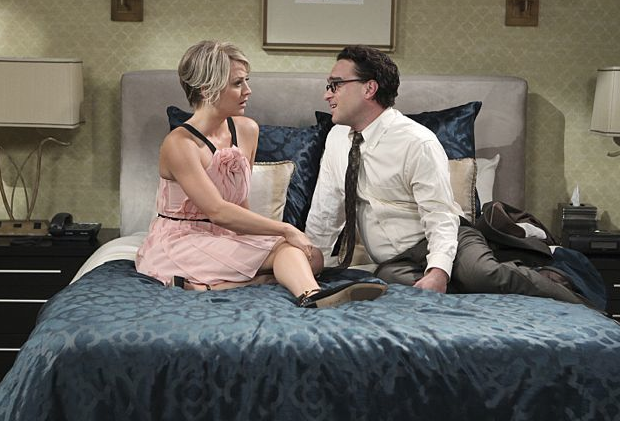 The story of Leonard and Penny is an epic one. They've been arguably the most popular will they, won't they sitcom pair since Ross and Rachel on Friends.
Now, Leonard and Penny are married, but way back when they were just flirting neighbors, their portrayers Johnny Galecki and Kaley Cuoco were dating off screen. Though they broke up long ago, the co-stars appear to be great friends in real life.
Next: They played siblings, but had an off-screen romance.
2. Dexter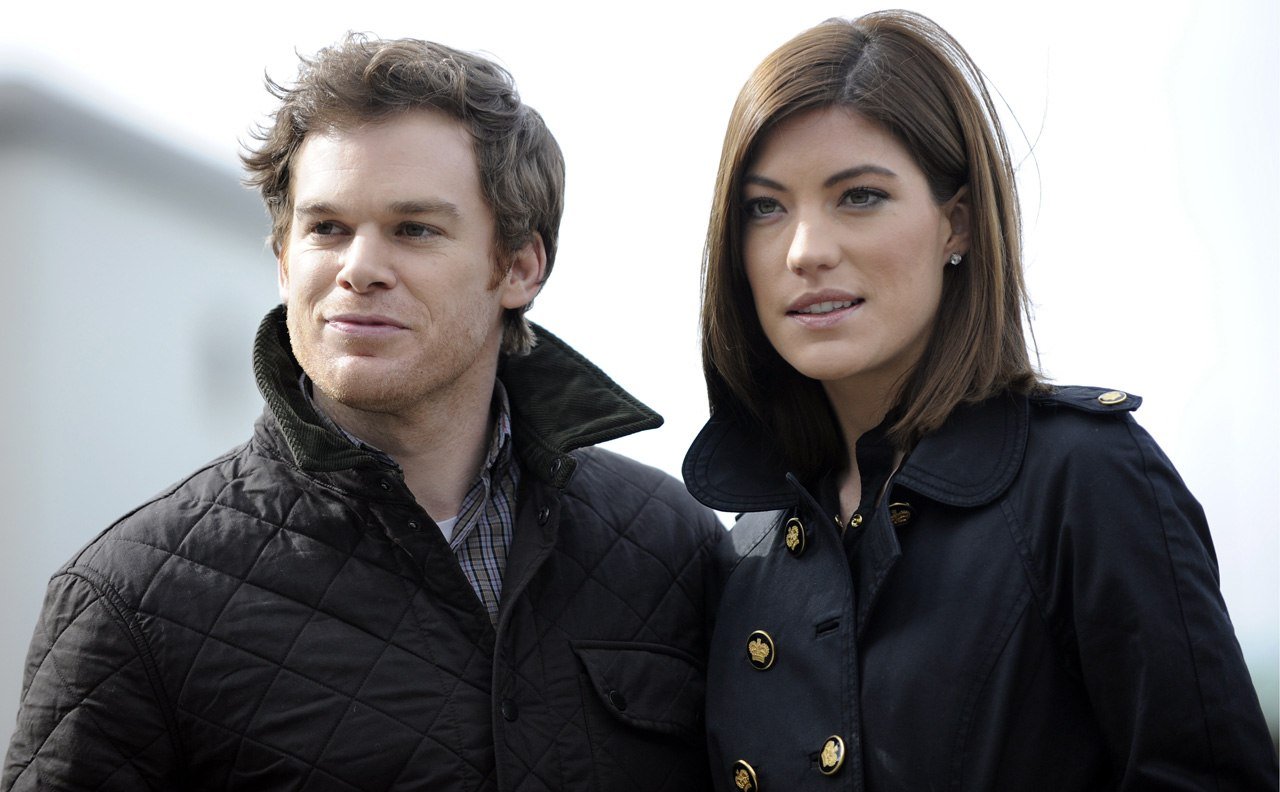 Most fans of this Showtime series weren't exactly on board when, in Season 6, it's revealed that Debra Morgan has feelings for her (adopted) brother, Dexter. The two never get together, but that wasn't the case for their off-screen counterparts.
By the time Season 6 was completed, Jennifer Carpenter and Michael C. Hall had finalized their divorce. That's right — in the span of just a few years, the pair met, dated, got married, and separated, all while acting alongside each other every day.
Next: Hundreds of years couldn't keep these two apart, though both their real and fictional relationships ran their course. 
3. The Vampire Diaries
Several years after Buffy the Vampire Slayer ended, the new network birthed from the merging of the series' two homes found success with yet another show about a teenage girl who falls for a sexy vampire. The Vampire Diaries, which lasted for eight seasons, was a huge success, and its cast of relative unknowns were launched into superstardom.
Lead actors Nina Dobrev and Ian Somerhalder, whose characters Elena and Damon were also linked for a time, hit it off, and dated for a few years during the series run. The pair split, but have remained friendly, with Dobrev even spending time with Somerhalder and his now-wife, Nikki Reed, in order to show just how amicable things are between the exes.
Next: These young co-stars have admitted that they rushed into marriage.
4. One Tree Hill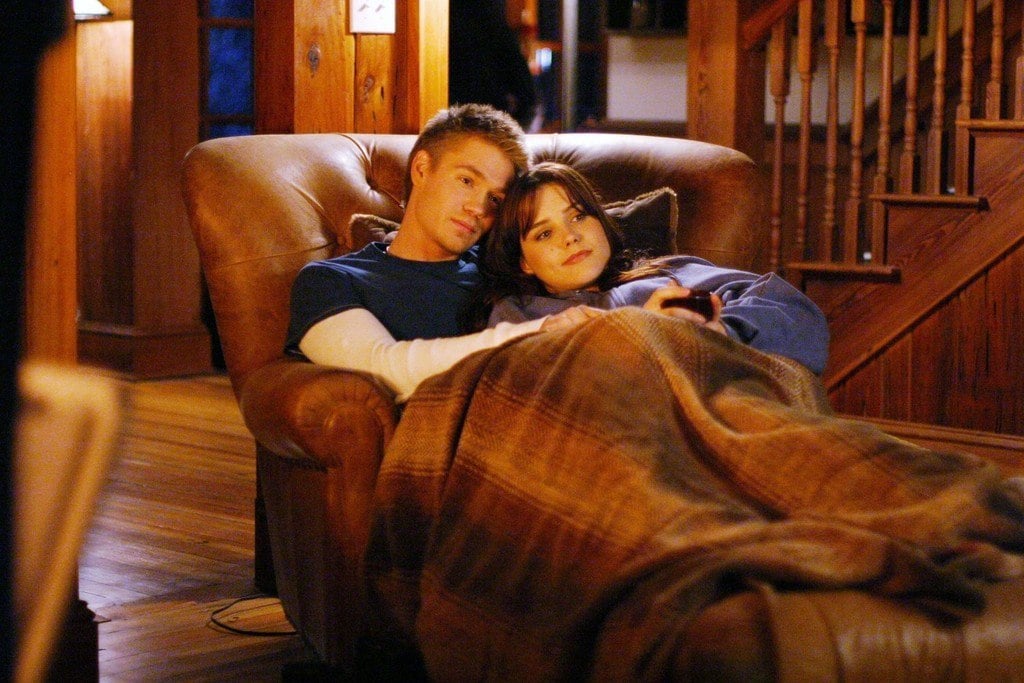 Another long-running CW hit, One Tree Hill, initially followed a group of high schoolers in North Carolina. Among them were Lucas, Brooke, and Peyton, who formed a long triangle that took quite a few seasons to resolve.
While Lucas ended up with Peyton, his portrayer Chad Michael Murray was Team Brooke (Sophia Bush) — at least, temporarily. The pair were married for a lightning-fast five months early on in the series run, before separating and eventually getting divorced the next year.
Next: Despite the ups and downs of their on-screen relationship, these two were able to become friends after dating for years in real life. 
5. Gossip Girl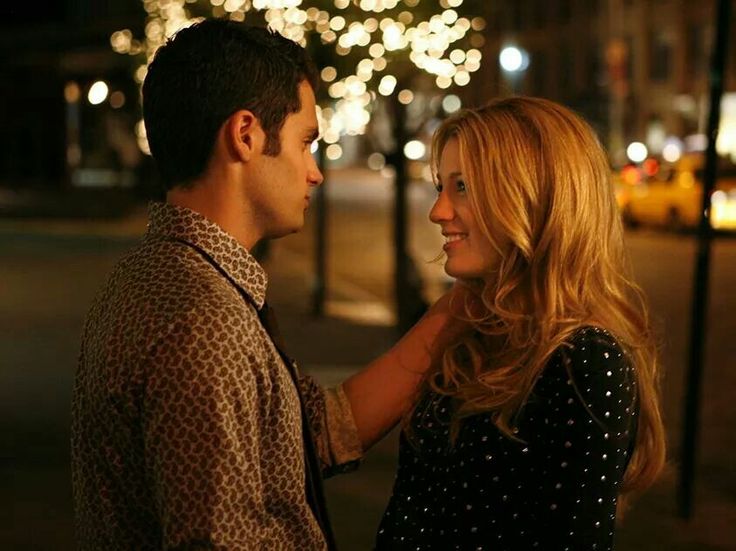 Like the rest of the '00s CW series, Gossip Girl created drama behind the scenes as well as on screen. While Serena and Dan were on-again, off-again, and on-again endlessly, the actors playing them, Blake Lively and Penn Badgley, quietly dated.
Of course, being young, hot TV stars, they couldn't keep their relationship a secret very long, and reports of their breakup came in around the same time their characters called it quits. While GG fans were likely sad at the time, it's hard to be heartbroken over the demise of the relationship that led to Lively's picture-perfect marriage to Ryan Reynolds.
Next: Their romance faded once they stopped playing a couple on TV.
6. The O.C.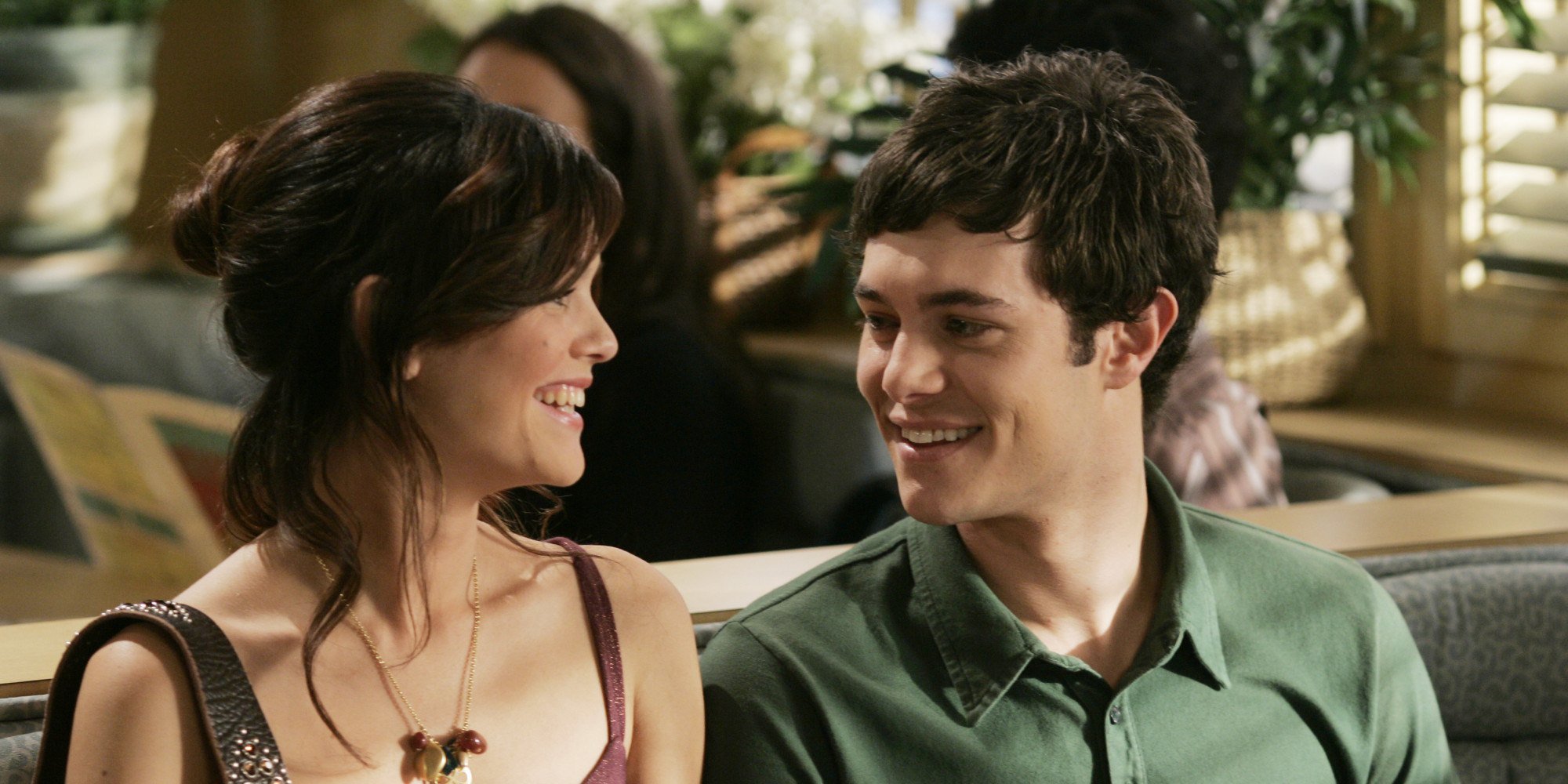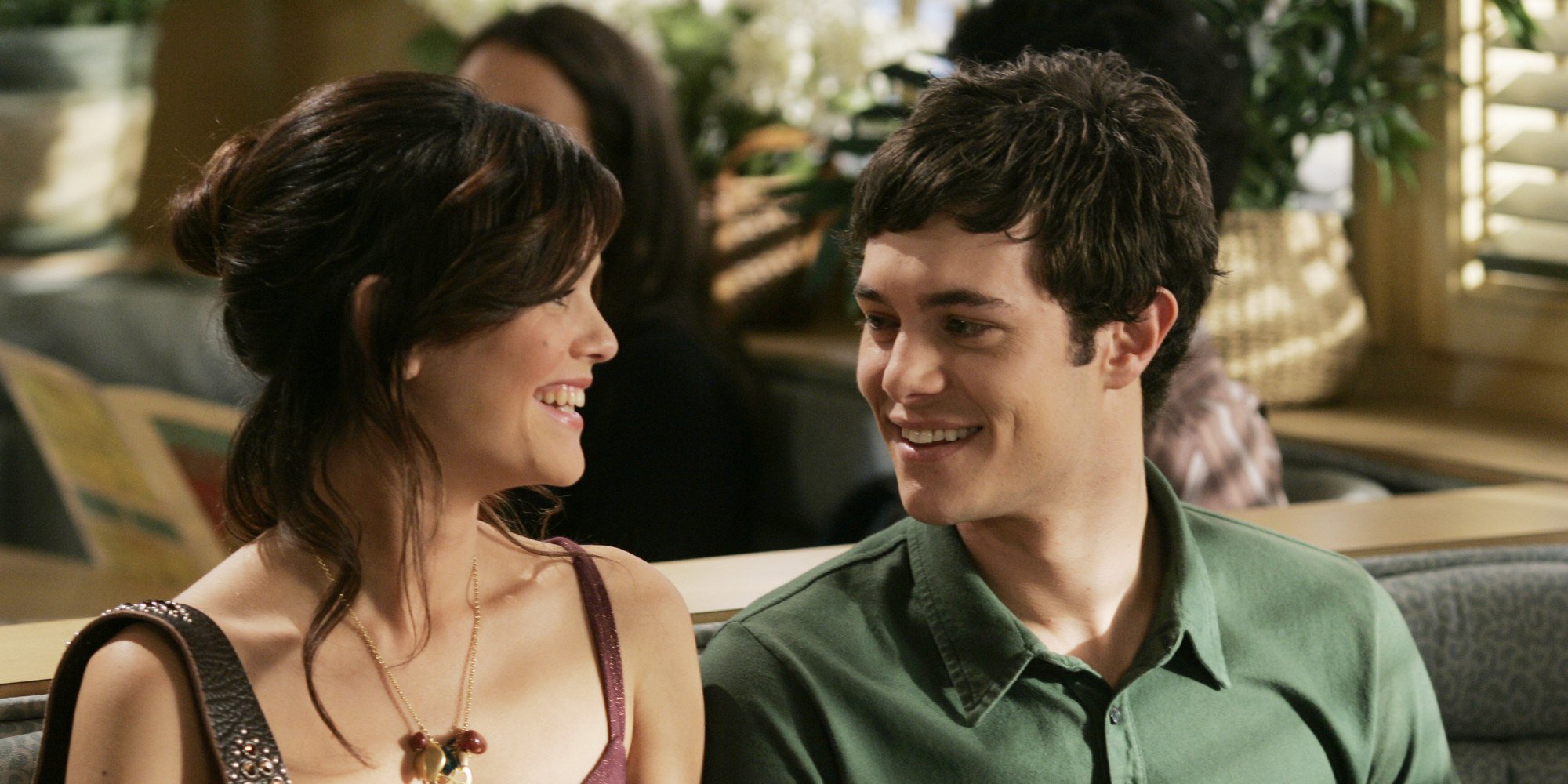 The series that led to a fascination with Orange County (and the Laguna Beach franchise) may have only lasted for four years, but the will-they, won't-they couples made for prime entertainment. Among them were Seth and Summer, portrayed by real-life couple Adam Brody and Rachel Bilson.
Brody and Bilson broke up shortly around the time they completed filming, with Bilson moving on to her Jumper co-star Hayden Christensen. Brody also got a happy ending — he ended up marrying Leighton Meester, who coincidentally starred on The O.C. creator Josh Schwartz's follow-up series, the aforementioned Gossip Girl.
Next: Winter is here, but you'll have to wait until it's over to see these two tie the knot. 
7. Game of Thrones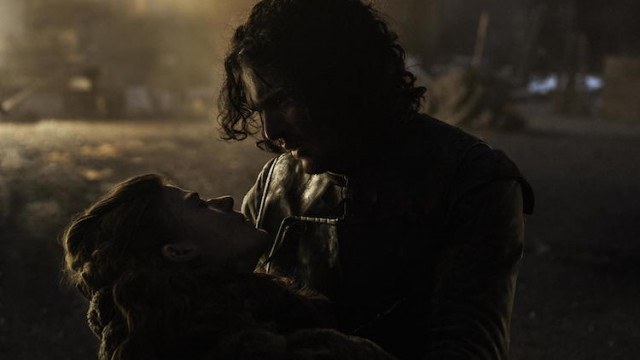 Jon Snow does know one thing — who he loves. This year, the star of the hit HBO series Game of Thrones, announced that he was engaged to his co-star, Rose Leslie.
Unlike their characters' tragically short romance, Kit Harington and Leslie seem to have a solid thing going, having dated for five years before he popped the question. And it sounds like they're going to have quite the nuptials — it's already been reported that filming for Season 8 will likely be suspended for a time in order for the cast and crew to attend the wedding.
Next: They may be at odds on their drama series, but they couldn't be happier off screen. 
8. Empire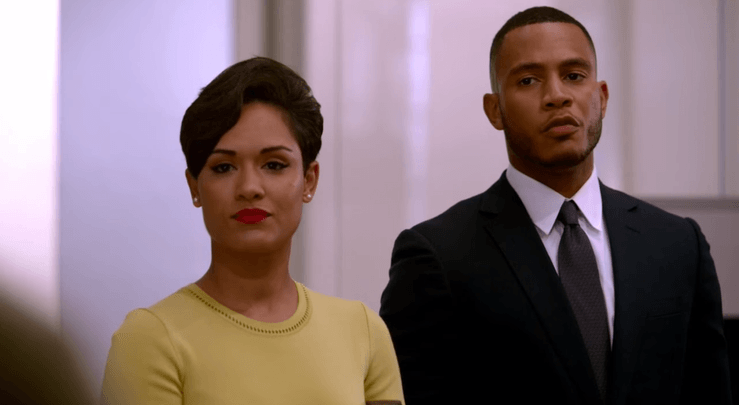 While oftentimes an on-screen romance leads to an off-screen relationship, sometimes the co-stars who get together are surprising. On the hit Fox drama Empire, this is the case.
On screen, Anika is responsible for the death of Andre's wife, but in real-life, their portrayers are happily married. Trai and Grace Byers got together near the start of series and have been married for over a year.
Next: It doesn't get more magical than this on and off-screen pairing. 
9. Once Upon a Time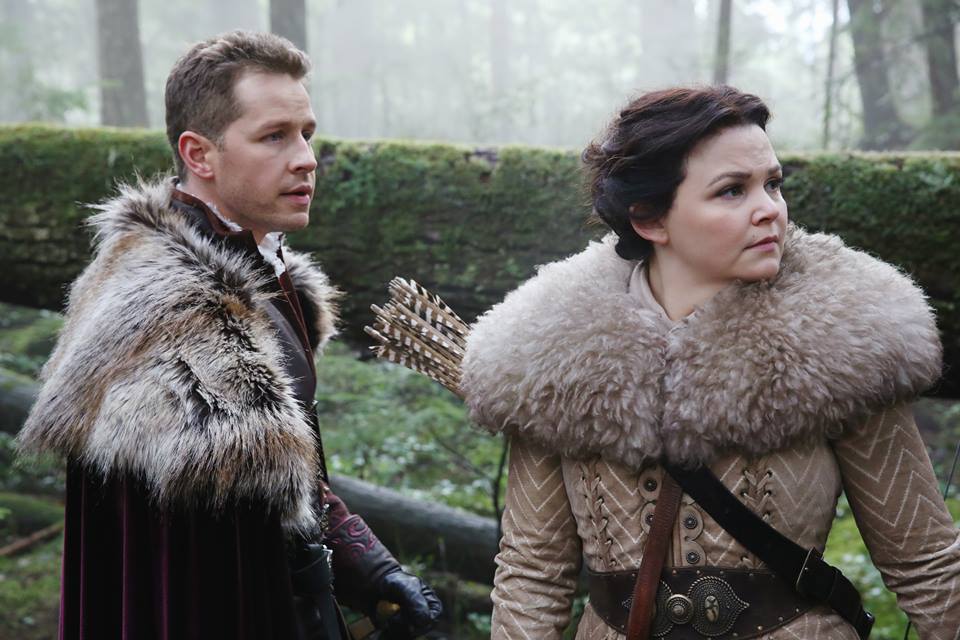 This fantasy ABC series has faced a lot of scrutiny over the last couple of seasons, with extensive cast changes and a faltering storyline. But it's hard to forget its magical beginnings.
Ginnifer Goodwin and Josh Dallas played Snow White and Prince Charming respectively, so imagine how happy fans were when their fairy tale became real. The couple married in 2014 and have two children.
Next: She was too young to date him while they were co-stars, but today they're happily married. 
10. That 70s Show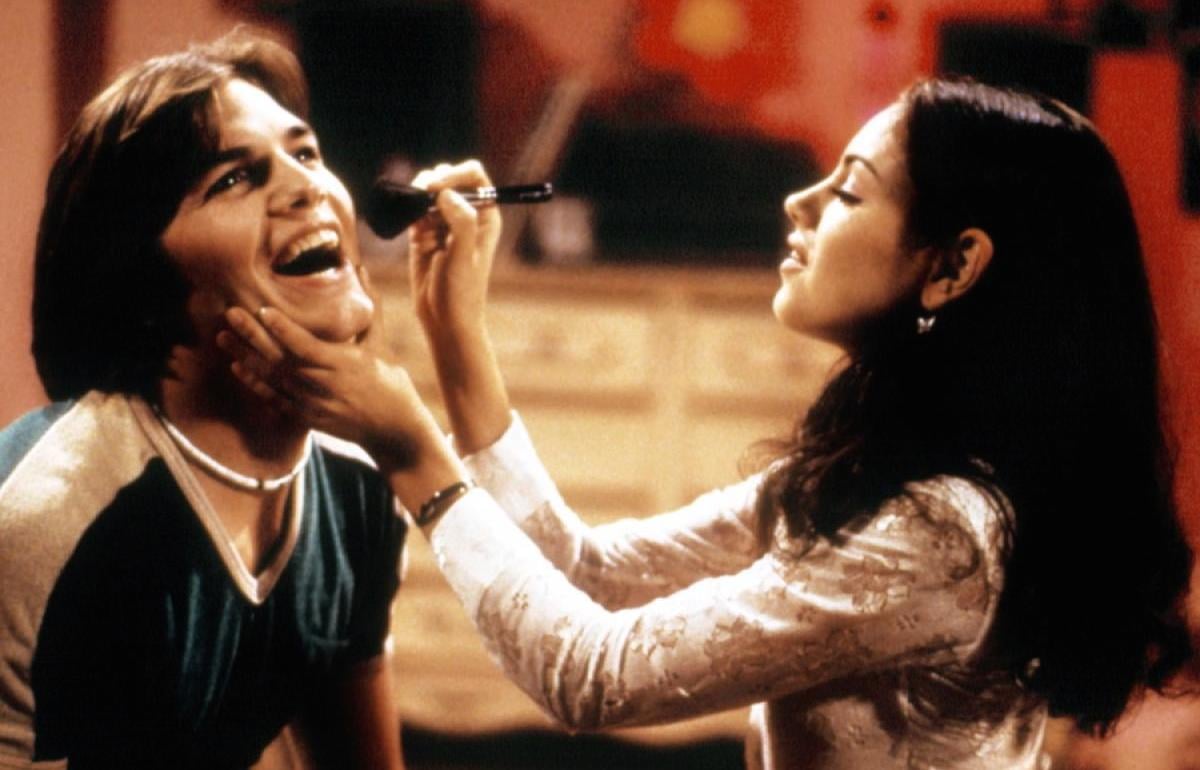 Most co-stars tend to date during filming, but that's not always the case. For Ashton Kutcher and Mila Kunis, the road to romance was paved with friendship.
Their characters, Kelso and Jackie, dated on and off throughout the early years of the series, but at the time, Kutcher and Kunis were merely pals — which is good, considering she was underage at that time. But years later, the old friends found themselves single at the same time and quickly began a relationship that has since resulted in a marriage and two children.
Next: Their on-screen hookup was scandalous, but as a couple, these actors are as drama-free as it gets. 
11. Mad Men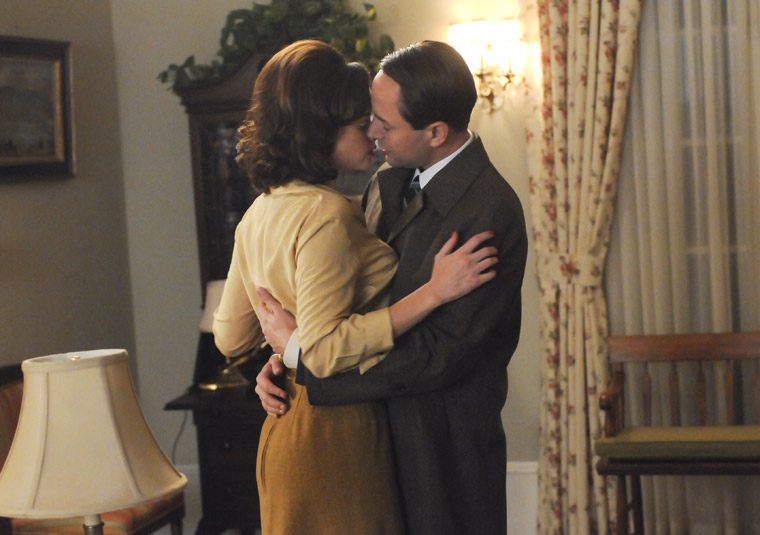 There were a lot of trysts on AMC's hit Mad Men, and not all of them were kosher. For instance, Pete, who is married to Trudy throughout most of the series, cheated on his then-wife with several different women, including Beth, played by Alexis Bledel.
Though their on-screen romance was short-lived, Bledel and Vincent Kartheiser fell for each other and were married in 2014. The pair are very secretive, but we do know that they have a son together.
Next: Fortunately, this supernatural couple's real-life relationship is a lot more stable than that of their on-screen counterparts. 
12. True Blood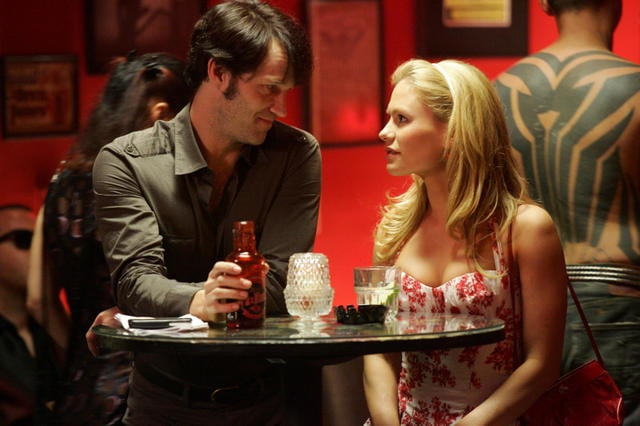 Like other supernatural shows, True Blood is full of on-and-off-again romances. Sookie and Bill are the main couple on the series, and their relationship is fraught with drama.
But unlike the characters they play, things have gone swimmingly for Anna Paquin and Stephen Moyer. They began dating right away, were married in 2010, and had twins a couple of years later.
Next: This actress left her husband for her new co-star. 
13. Gotham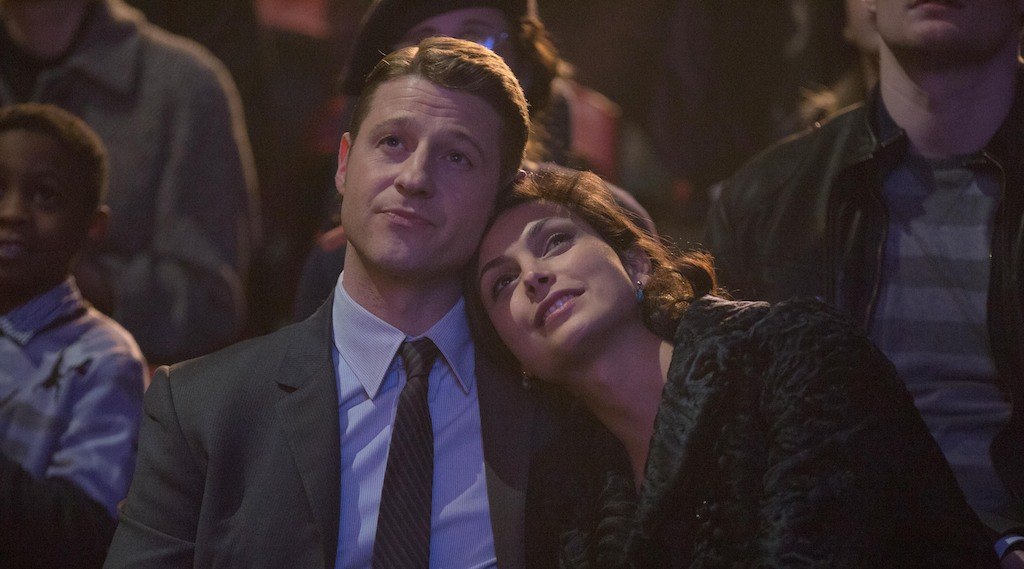 If you thought things were dramatic in Gotham City, just take a look at what was going on behind the scenes. The Fox series, which stars several supporting characters from the Batman DC Comics, saw its hero, Jim Gordon, chasing after the one that got away, Lee, only to have any chance of rekindling eliminated when he kills her husband.
But in real life, the opposite happened — Morena Baccarin, who plays Lee, filed for divorce from her husband Austin Chick during the series run, during which time she admitted that she was in a relationship with and pregnant by co-star Ben McKenzie (Gordon). The couple was married in 2017.
Next: The story of these two co-stars falling in love is much more romantic than anything their characters do. 
14. It's Always Sunny in Philadelphia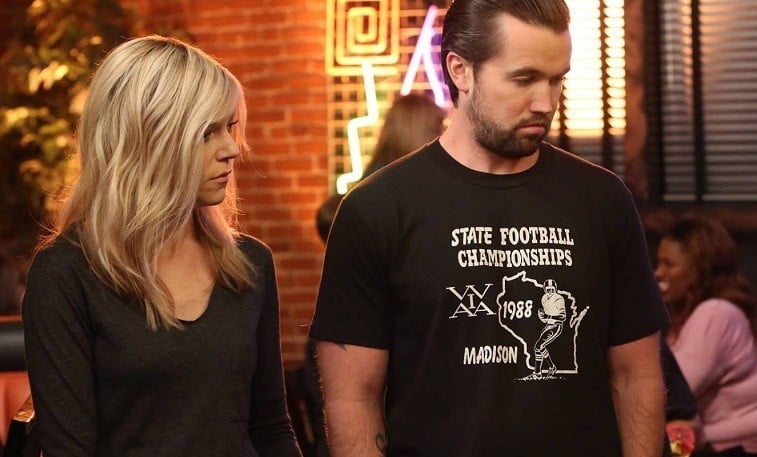 A long-running gag on the FX comedy series was that Mac was gay. As it turns out, he has finally embraced his sexuality — just one of the many things he doesn't have in common with the man who plays him, Rob McElhenney.
McElhenney, who is also the creator of the show, fell for his co-star Kaitlin Olson early on. The couple were married in 2008 and have two children.
Next: These two singers met while working on the set of a major reality competition show.
15. The Voice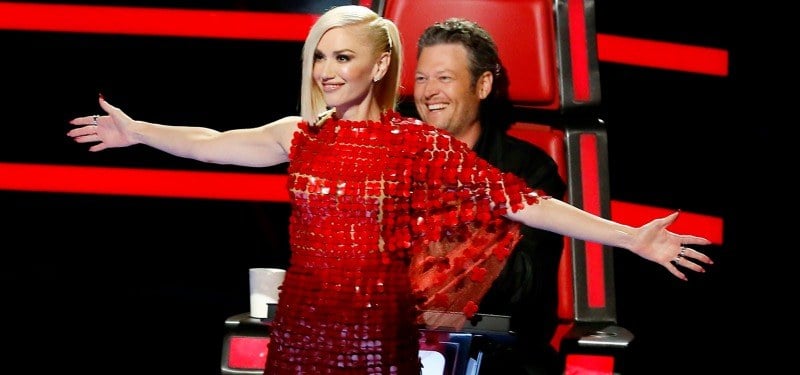 A series doesn't have to be scripted to lead to romance. Judges on The Voice, Gwen Stefani and Blake Shelton, met and formed a connection while appearing on Season 9 of the reality competition show.
The country singer and the pop star have had a highly publicized romance over the last couple of years. In fact, Stefani's Instagram might as well be a photo album dedicated to their relationship.
Next: This sitcom created recurring roles for the spouses of three of its stars. 
16. How I Met Your Mother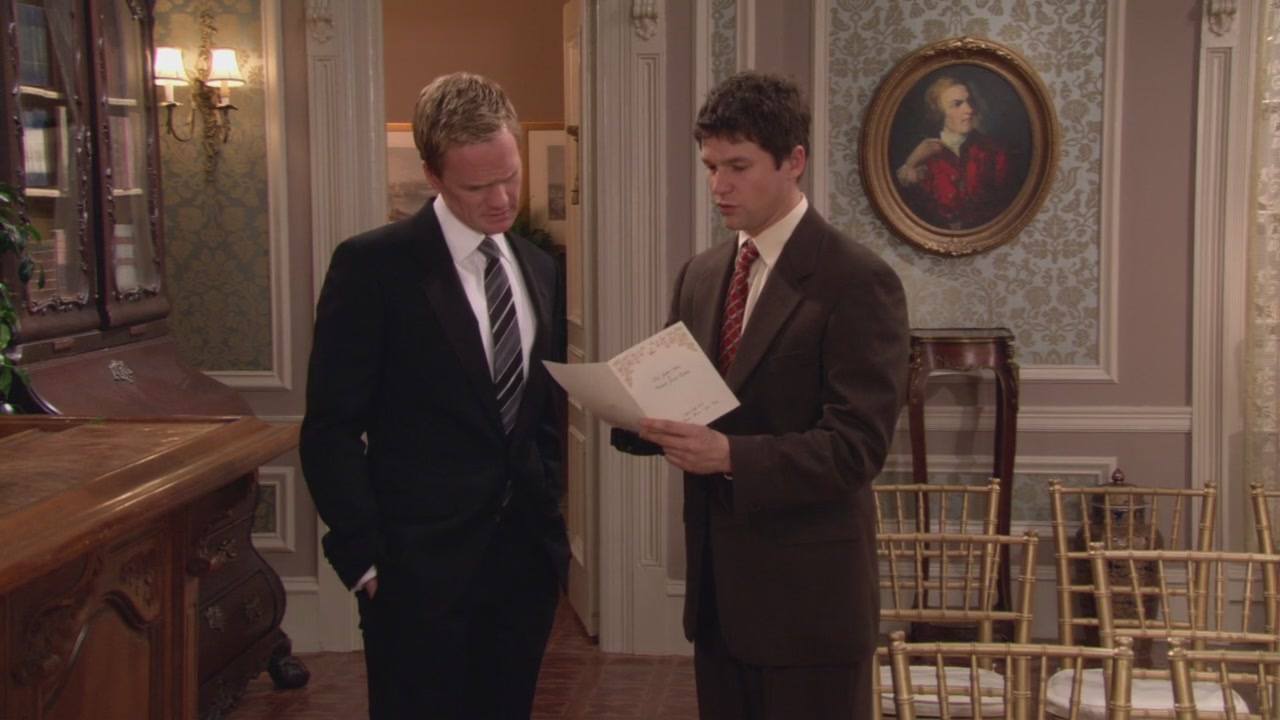 Womanizing Barney (Neil Patrick Harris) always worked to keep romantic Ted his single wingman throughout the run of How I Met Your Mother. But in real life, Harris couldn't be more different — he's been in a relationship with his now-husband, David Burtka, for over a decade.
Burtka, who is also an actor, appeared on several episodes of the show alongside his partner. This was actually a pattern on the series — the husband of Alyson Hannigan (who played Lily), Alexis Denisof, played recurring character Sandy Rivers, and Cobie Smulders' (aka Robin) spouse Taran Killam was in a few episodes as Gary Blauman.
Next: One of the relationships that this series spawned ended in tragedy.
17. Glee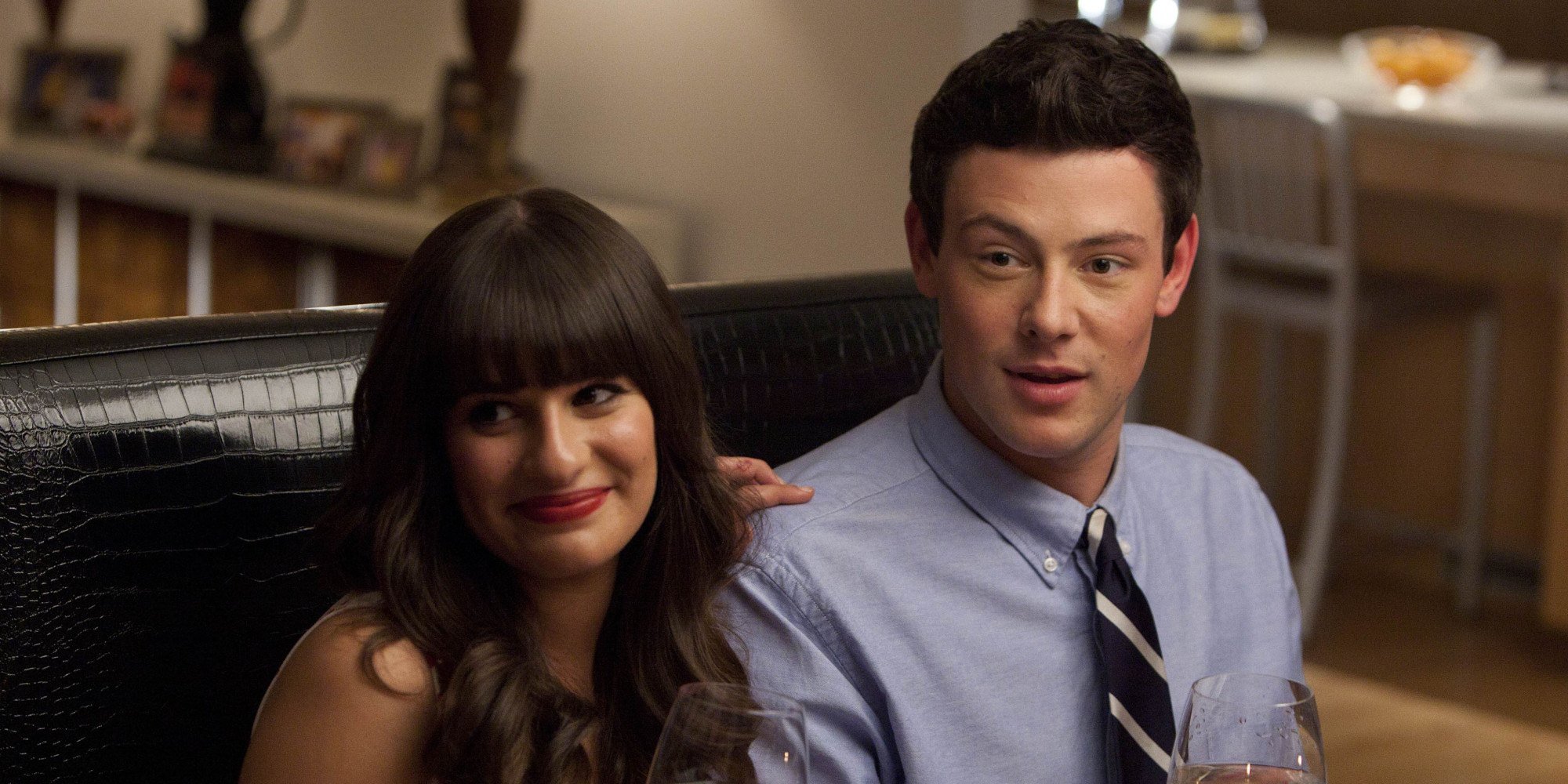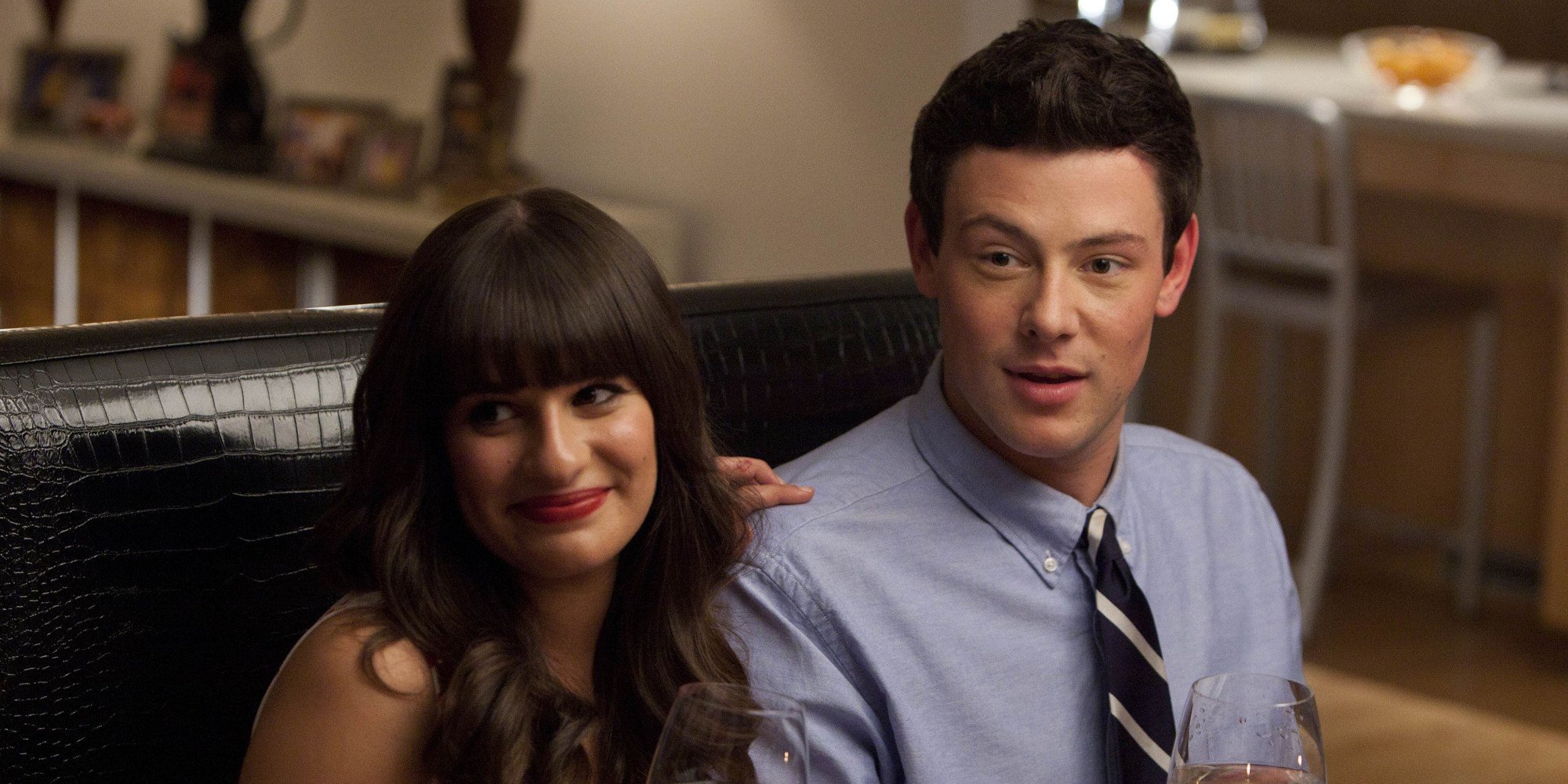 There must have been something in the air on that Glee set because the musical dramedy helped form a number of couples. Sadly, the two most well-publicized of these pairings both ended poorly.
Cory Monteith (Finn) and Lea Michele (Rachel) portrayed the ultimate high school romance on-screen, but their off-screen courtship came to a tragic conclusion when Monteith suddenly passed away.
Later on in the series, Marley briefly dates Ryder, while in real life, actors Melissa Benoist and Blake Jenner dated. They married after the series ended, but filed for divorce in 2016.
Next: This couple has lasted longer than the series they met on did. 
18. Stalker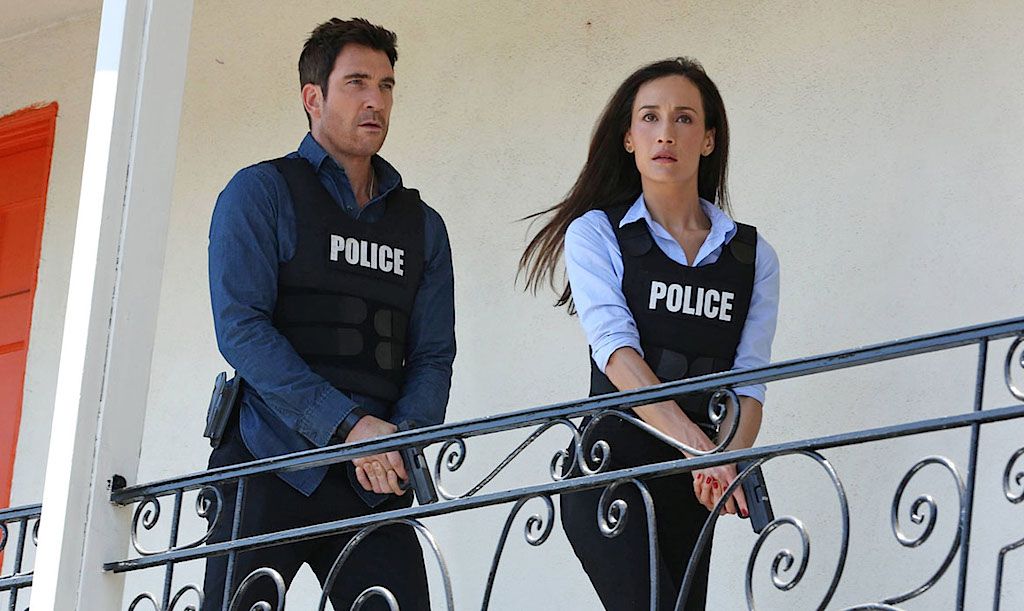 Even short-lived series can produce lasting romance. Stalker's Jack and Beth were co-workers with a growing friendship, but before we could find out if there was anything else between them, the show was canceled.
Fortunately, we get to see the relationship play out off screen instead. Stars Dylan McDermott and Maggie Q have been engaged since 2015.
Next: This comedian cast her real-life spouse in her semi-autobiographical series. 
19. One Mississippi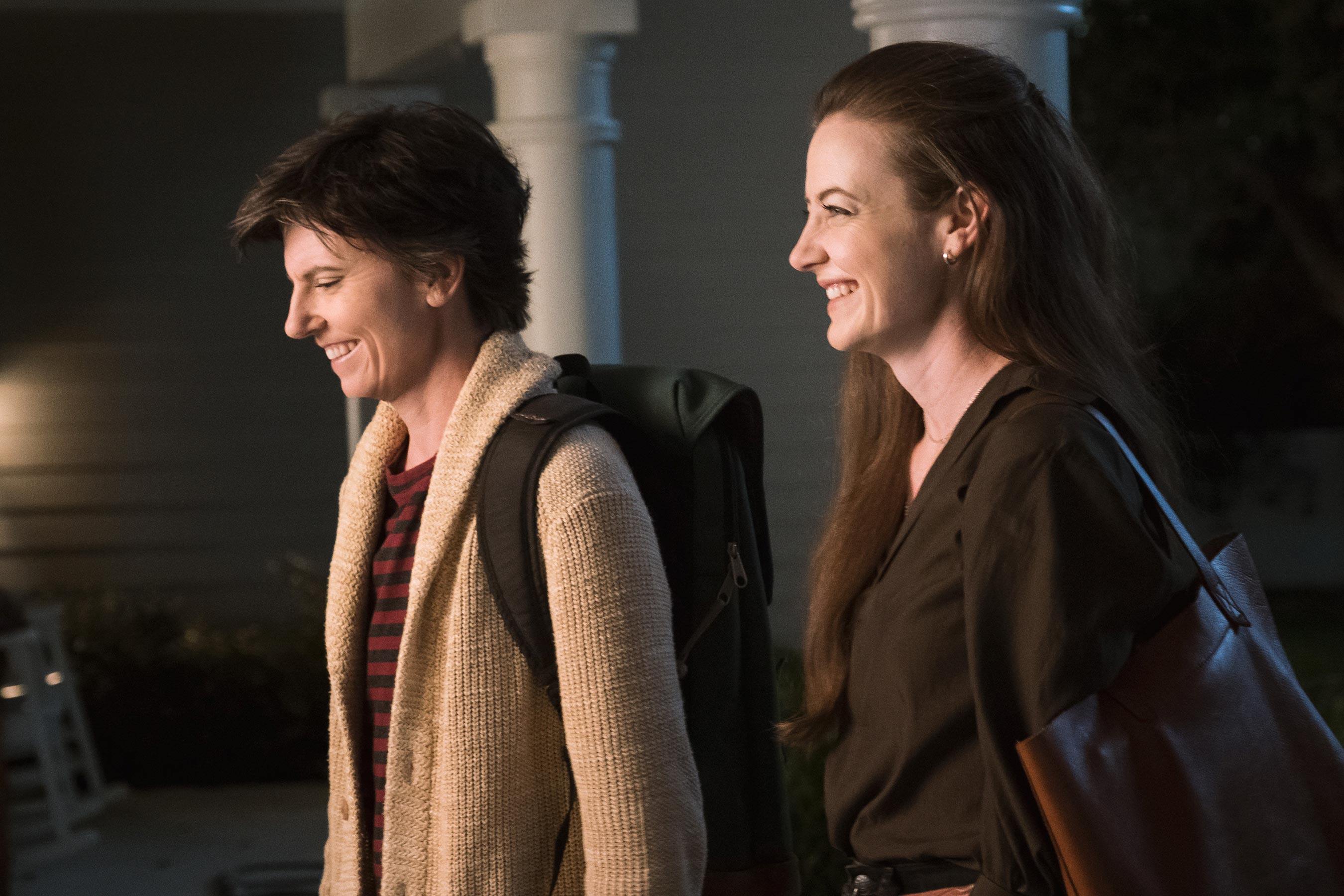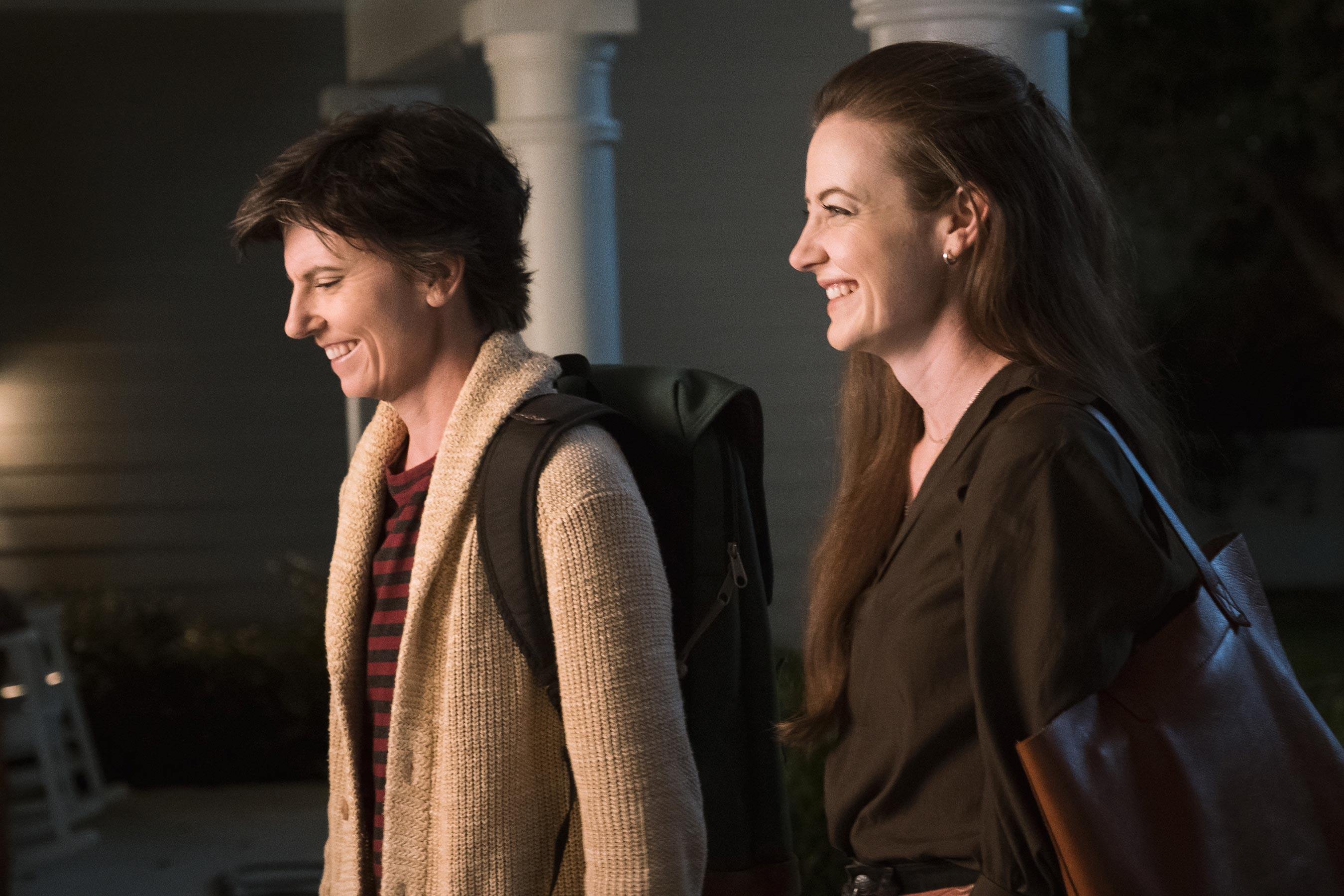 When you create a show about your own life, one of the benefits is being able to cast your actual friends and family. This is what Tig Notaro did for one character on her series, One Mississippi.
Notaro met now-wife Stephanie Allynne on the set of the film, In a World…, and they were married in 2015. Allynne plays Kate on One Mississippi, whom Tig falls for in a similar fashion as she did in real life.
Next: Their romance is still a mystery off screen, but we have reason to believe their chemistry is real. 
20. Stranger Things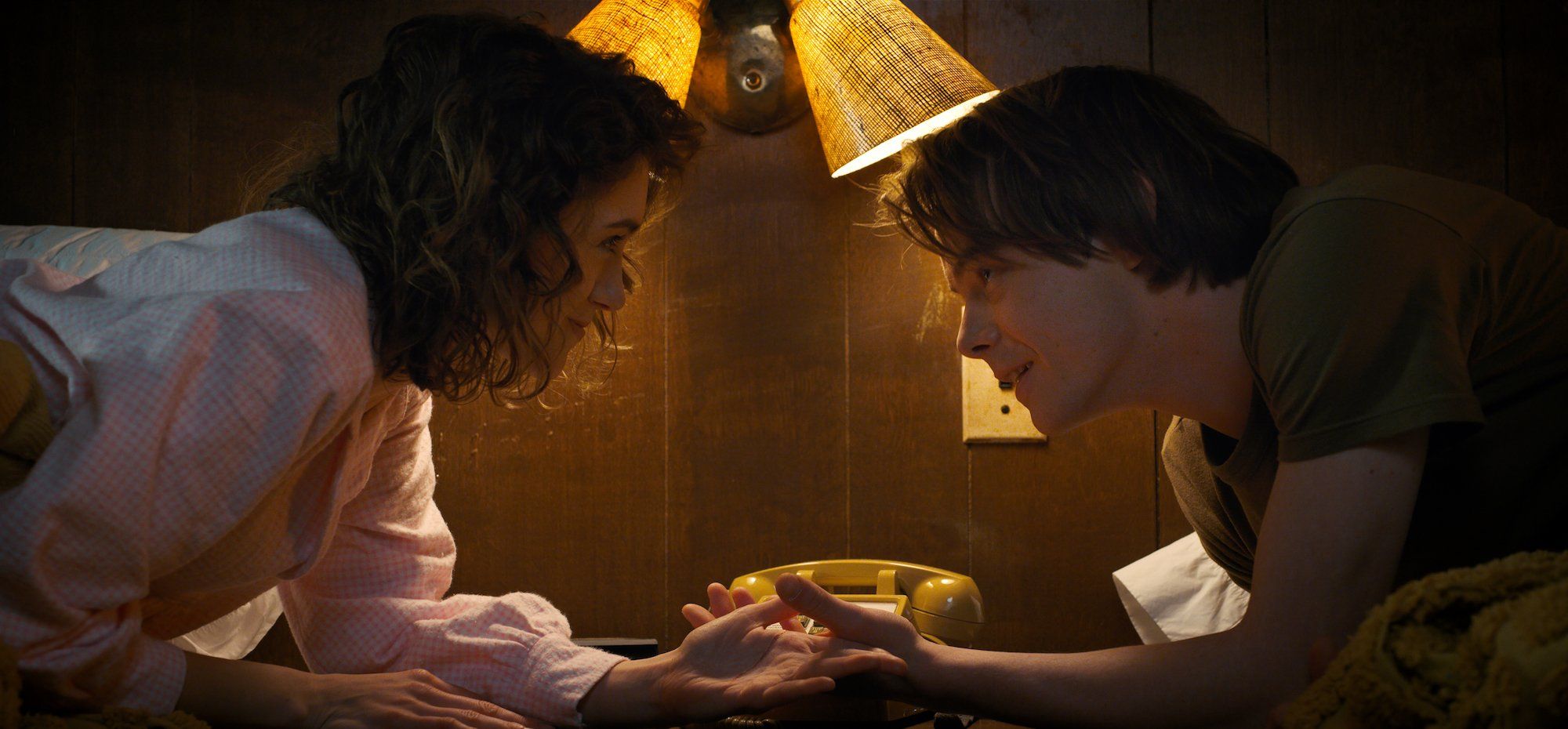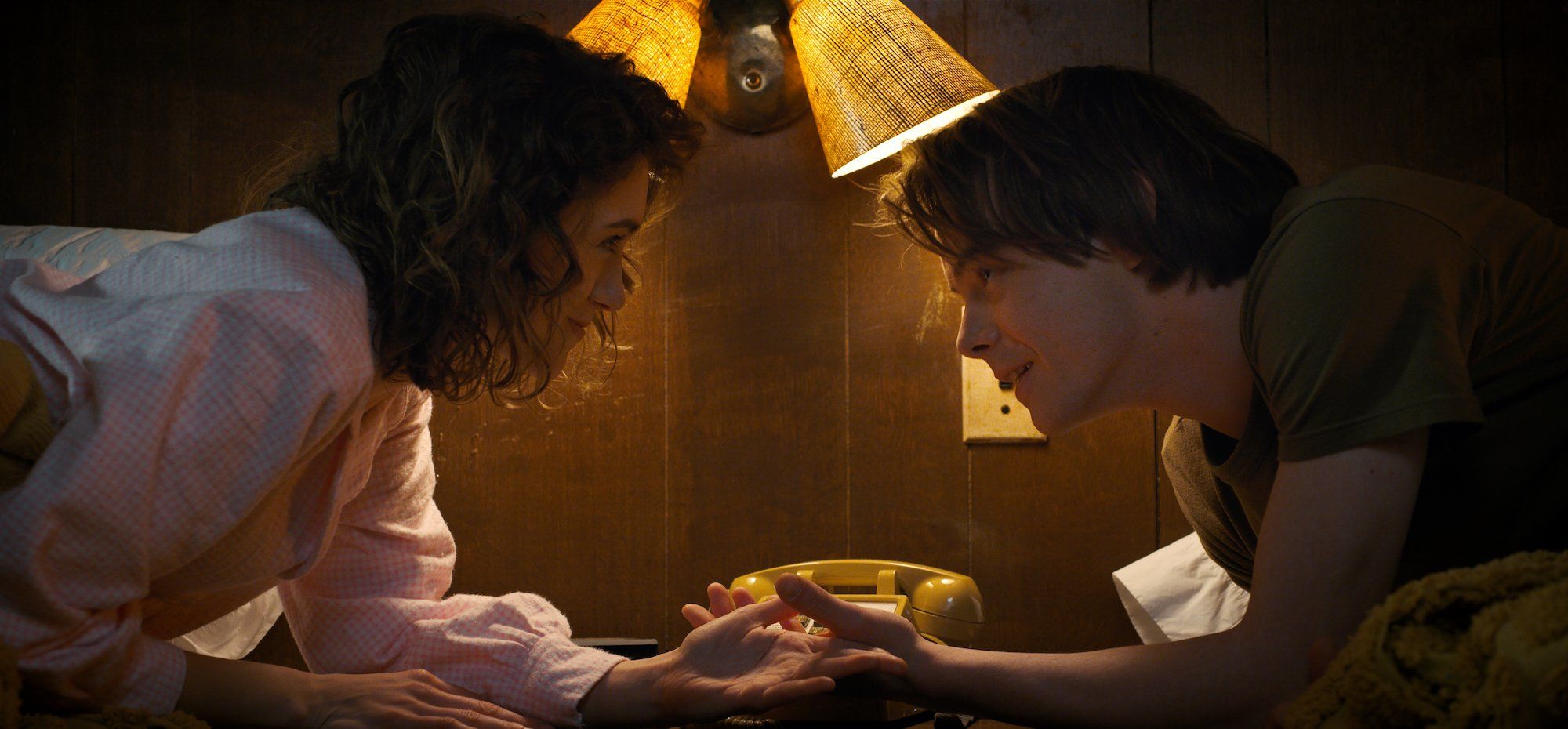 This one hasn't been publicly confirmed, but the internet is abuzz with the prospect just the same. Stranger Things, the '80s sci-fi horror Netflix series that everyone loves, features a teen romance that may, in fact, be real young love off-screen.
Nancy and Jonathan begin working together in Season 1, and their tension is all but undeniable by Season 2 when they finally act upon their desires. Co-stars Natalia Dyer and Charlie Heaton appear to be an item in real life, but they're keeping just as quiet about it as their on-screen counterparts.
Check out The Cheat Sheet on Facebook!
Read more: The Most Hated Celebrity Couples of All Time