'Big Brother 21': Did CBS Host Julie Chen Apologize For Racial Slur?
Julie Chen is the host of Big Brother on CBS that recently landed in hot water when she used a racial slur shortly after pressing an evicted houseguest of insensitive comments toward minority contestants. The moment was caught by viewers that tweeted their discontent online resulting in a backlash towards the former "The Talk" host.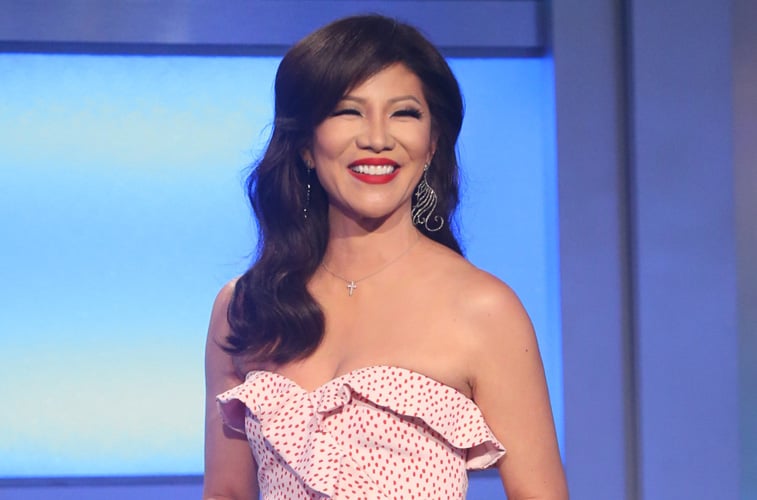 What Racially Insensitive Word Did Julie Chen Say?
Julie Chen had initially received praised by viewers for how she confronted Jack during his exit interview. The evicted housemate had made comments towards Kemi Fakunle and Isabella Wang that were perceived as racially charged by viewers that watch the live feeds of the show.
Jack called Kemi a "bitch" and "dogsh**" during conversations with other housemates and even used threatening language toward the African-American contestant saying he "wanted to stomp a mudhole through her chest."
"Okay, well, I will say that the 'stomp the mudhole comment' was based on something that Sam [Bledsoe] said last season when she was frustrated, and I don't think there was any personal vendetta behind saying that," he told Chen.
Because it was important for viewers to see that CBS and Big Brother producers acknowledged their complaints about Jack's behavior in the house, showing the clips of the incidents ate up into the time that they usually reserve to show the evicted contestant with goodbye messages from the remaining houseguests.
To that, Chen apologized and said: "We didn't gyp you out of goodbye videos…"
The word has become common but the word gypped has racist origins according to Jake Bowers, the editor of Travellers Times. "Gypped is an offensive word, it is derived from Gypsy and it's being used in the same context as a person might once have said they 'jewed' somebody if they did an underhand business transaction," he told The Telegraph.
How Did 'Big Brother' Viewers React To Julie Chen's Mishap?
"Uh… wait a sec…. after confronting a Big Brother contestant about all the alleged racist comments he made during the season… did Julie Chen just say 'we didn't gyp you out of your goodbye messages? Did I hear that correctly?" one user questioned.
"I'm shocked (a few weeks late) that Julie Chen used the term 'gyp' seconds after a conversation about a racial prejudice and derogatory language discussing Jack's exit," another viewer tweeted.
"Julie Chen dropped a racist term on its own, terrible but the irony of it, this was right after dragging a houseguest across the stage for using a term 'rice pudding' referencing an Asian player," read another tweet.
"Will somebody please address Julie Chen Moonves' politically insensitive comment: 'we won't gyp you out of your goodbye messages' to recently evicted houseguest Jack. This came seconds after grilling him about his questionable 'rice pudding' comment," a fan of the reality show wrote on Twitter.
Did Julie Chen Apologize For Using Insensitive Term?
The initial incident happened on August 8 during the live eviction episode. Since that day, Chen had remained mum on her social networks only tweeting a meme and posting a photo with the evicted Jack on Instagram.
With the next live episode airing on August 15, that's when Chen could've addressed the issue directly with the viewers watching, but nothing was mentioned. The Big Brother host did not bring up the controversy and didn't apologize for the remark she made during the previous week's live broadcast.
Did CBS Make Julie Chen Apologize For Derogatory Term?
CBS is the network that airs Big Brother and employs Julie Chen. Following the polemic moment, the eye network did not release a statement regarding Chen's remark.
The broadcaster had faced pressure from viewers before due to the remarks made by Jack and during a panel in L.A., Kelly Kahl, president of CBS entertainment and Thom Sherman, senior vice president of programming, were asked about an incident with former contestant Kemi. She alleged that a producer asked her to "act and talk in a more stereotypical way" as she is African-American.
"We learned that a producer, in an attempt to get a sound bite from one of the houseguests, overstepped. That producer was reprimanded and received unconscious bias training, as did all the producers on the show, and we don't believe that an incident like that will happen again," Sherman said according to The Wrap.
Could it be that Julie Chen was "reprimanded" off-camera?