'Big Brother 21:' Who Won the Chaos Whactivity and Which Campers Are Up For Elimination?
Previously in Big Brother 21, host Julie Chen Moonves announced a Big Brother first: evicted houseguests will no longer leave the house. The campers also compete in the franchise's first Whactivity Competitions, where the winners receive a secret power. Ovi won the Nightmare Power, which allows him to wake everyone up after a nomination ceremony, and the Head of Household must choose two new people, saving the original nominees. However, he is currently in Camp Comeback, so the move is dormant until he gets back into the house. Who will win the Chaos Power, and who does HoH Jack nominate for elimination? Keep reading to find out!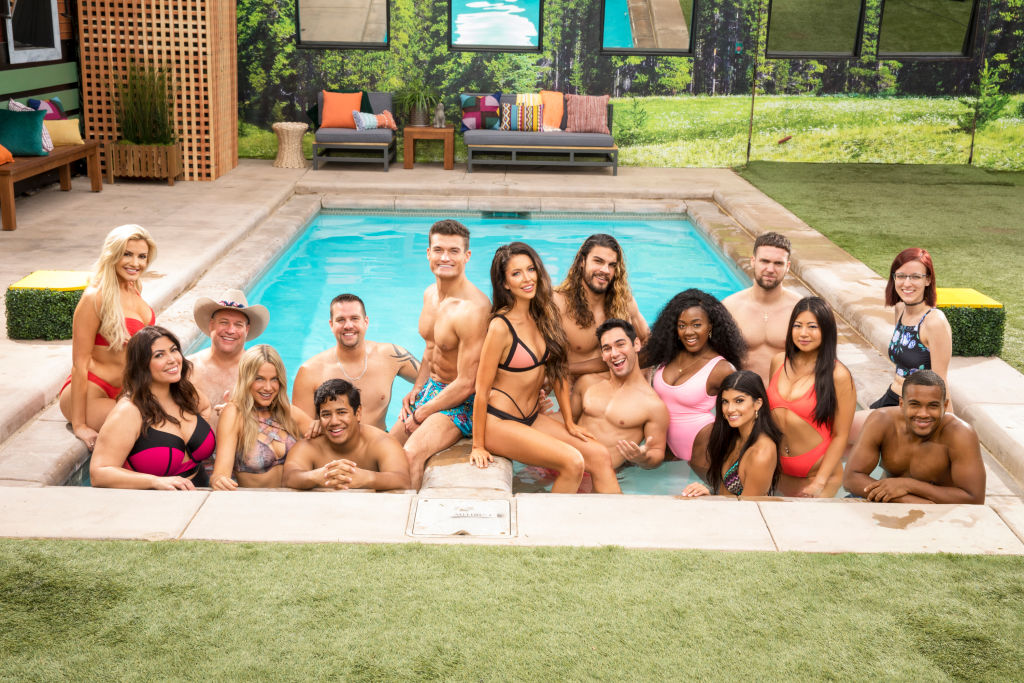 Who won the Chaos Power?
This week is the Big Brother 21 Chaos Whactivity and Michie, Holly, Jack, Tommy, and Sam participated. For this competition, they have to sift through snakes to find three perfect matches to snakes already in a tank. The first person to reunite all three matching snakes the fastest wins the Chaos Power. Tommy went first, and admitted snakes terrified him, so he created a name and story for each snake. Even though he got all three correct on the first try, he took the longest with 2 minutes and 10 seconds.
Then, Michie came in second to last with 1 minute and 51 seconds. Holly, the safari guide, completed in 1 minute and 41 seconds, and Sam finished in 1 minute and 22 seconds. The reigning Head of Household, Jack, won the Chaos Power having matched all three snakes in only 49 seconds. For his power, he can force people to redraw who plays the Veto competition. He plans on pulling this card if a camper backdoors him, or if he wants to backdoor someone else.
"The Black Widows"
While Nicole, Jessica, Isabella, and Kemi are talking alone in a room, Jessica came up with the idea to start an all-girl alliance featuring the four of them. Isabella seemed to be the main one on board, claiming she was tired of the boys manipulating them. They decided to name themselves The Black Widows, referring to the female species who devour male spiders. Everyone says they're all in, and even claim they're the Final Four.
However, Isabella told the confessional that all girl alliances never work, so she's counting on Gr8ful to make it to the end. Almost immediately, Isabella ran to Jack and spilled the beans about the newly formed alliance. She threw Jessica under the bus, saying she created The Black Widows out of desperation because she never talks to guys. Isabella admitted in the confessional that she would be on the girls' side if they had the numbers. But because they don't, Isabella chose Gr8ful over them.
Who did Jack nominate for elimination?
Isabella also told Jack that Jessica and Kemi would nominate Jack if they won Head of Household. Because he has already chosen them as targets, this new information only gave him a legitimate reason to go after the two ladies. Therefore in the Nomination Ceremony, Jack chose Kemi and Jessica for elimination. He told the campers he respects their gameplay and them as people, but put them up because he claimed they would nominate him if they were HoH.
Will a Veto save either ladies from elimination? Watch the next episode of Big Brother on Wednesday, July 10th at 9 P.M. on CBS!