'Big Brother 21' Day 62 Live Feed Spoiler: Christie and Analyse Questioned Nick's Loyalty
After Michie won Head of Household, he drew a line in the sand by nominating two of his former alliance members, Christie and Analyse. Now, the house is divided into groups of couples including Tommy and Analyse/Christie (whoever stays), Cliff and Nicole, and Michie and Holly.
While Nick is aligned with all the couples, Jessica is once again left out and everyone's common target. The nominees have grown suspicious of Nick and his loyalties, so they decided to confront the therapist. What happened? Keep reading to find out.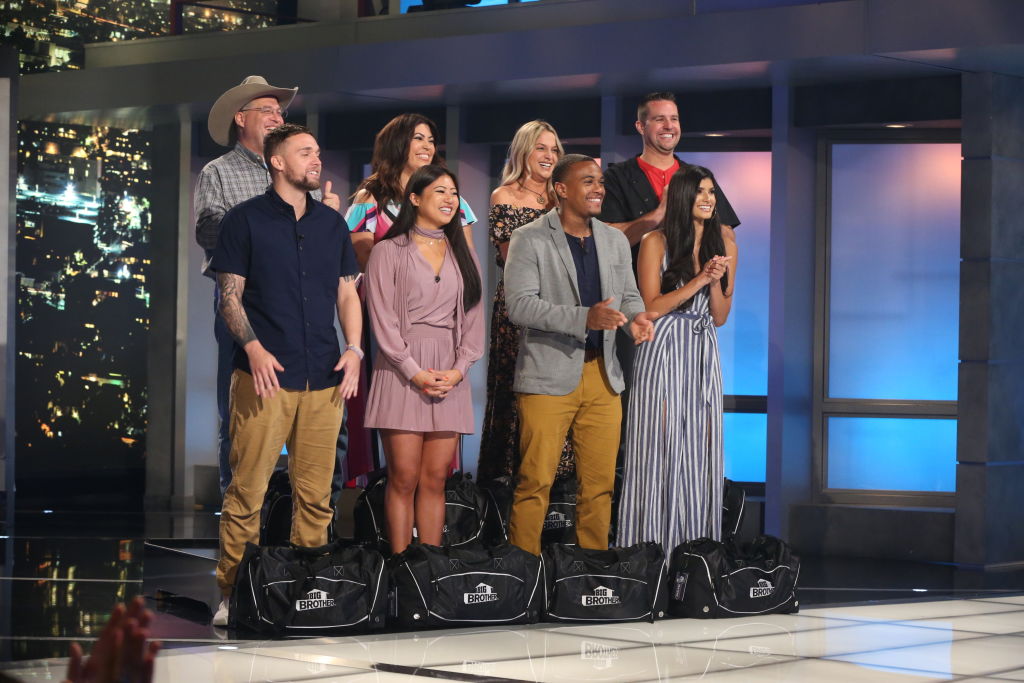 Did the Veto winner save Christie or Analyse?
At around 11 a.m. PST, Michie notified the houseguests that he would not use the Power of Veto on Christie or Analyse, keeping nominations the same. After the ceremony, Christie and Analyse found out Nick threw the Head of Household competition, which raised a red flag for both of them.
They began to feel concerned about Nick and where his loyalties lay because the nominees didn't understand why he was so comfortable throwing competitions at this point in the game. Therefore, the girls decided to ignore Nick until he approached them.
Analyse confronted Nick
After noticing the silent treatment from Analyse and Christie, he vented to Holly in the kitchen. He told her he was done with everyone accusing him of lying, so he's done talking game with anyone. The therapist also admitted he missed Sam because the truck driver never questioned him.
He then vented the same frustrations to Nicole in the Head of Household room, and Analyse walked in wanting to talk. She asked him if he told Nicole that she was one of Analyse's targets four weeks ago, to which he admitted he did.
The soccer star became upset because they were close then; however, Nick couldn't come up with a reason as to why he spilled the beans. Analyse also accused him of throwing competitions, but Nick said he doesn't get nominated because he's good with everyone.
After the soccer star continued to question the therapist's loyalty, he began to cry, frustrated because he thinks he's been nothing but transparent. They talked for about an hour, and then made amends.
Christie questioned Nick
While outside tanning, Christie admitted to Analyse and Tommy she wished she would have aligned with Cliff sooner. She also asked them to work with the petroleum engineer if she leaves on Thursday.
After the conversation took a turn to talk about Nick, Christie claimed he wouldn't speak to her because he knows she'll call him out. She said he was controlling the game and loyal to every Head of Household so he can float his way to the Final Three.
The boutique owner then proclaimed she would blow up his game in front of everyone on at their Taco Tuesday dinner the next day. However, Christie couldn't wait and went to confront the therapist alone in the RV room, not even an hour later.
Once again, he explained himself to Christie, claiming he's close to several houseguests and that's why he was not nominated. He also admitted he felt hurt that Christie believed he was playing a dishonest game, and the boutique owner admitted she's frustrated that he's playing the middle.
However, Nick promised her that he would keep his promise to protect Tommy and Analyse and take them as far as he could. While his answers seemed to appease Christie, she still seems to believe he's a snake and might call him out in front of everyone at Taco Tuesday like promised.
Both 'couples' want to work with Cliff and Nicole
Nicole overheard Christie questioning Nick and told Cliff about their dispute. They both called the treatment of Nick unfair because they see his gameplay similar to their own: "surviving."
The two also believe Jessica is the one spreading the rumors defaming Nick's character, and Nicole compared her to a loose cannon ready to explode.
Even though they seem to like and trust Nick, Nicole said she wants the therapist to stop mentioning he's protecting her so much because it will start to look suspicious. Michie approached Nicole and indicated he wanted her, Cliff, and Holly to have a conversation in the Head of Household room about working together.
Tommy and Analyse also wanted to align with Cliff and Nicole, but fear they're already working with Michie and Holly. After Tommy admitted to Nicole how hard it is for him not working in a group for the first time, and the preschool aide comforted him.
He also planted the seed in her ear about potentially working together. Which couple will Cliff and Nicole choose to work with? Watch Big Brother Wednesdays at 8 p.m. EST on CBS to find out.