'Big Brother 21' Day 63 Live Feed Spoiler: 'Use Your Powers and Manifest the Truth!'
Gr8ful, consisting of Nick, Bella, Tommy, Christie, Michie, Holly, Jack, and Analyse, condensed to the Six Shooters to exclude Nick and Bella. The house then voted to evict the therapist's girlfriend, and Nick only had Sam, before the truck driver also left the house. Therefore, he became friends with others, including Cliff and Nicole.
Eventually, his old alliance forgave and forgot and have been on good terms with him. Therefore, Nick is seemingly friends with everyone in the house, except for Jessica, and is playing a great social game.
Christie, who refuses to campaign against her block buddy and best friend, Analyse, wanted to call out Nick's gameplay in front of everyone. She hoped her campaign would convince her houseguests to save her so she could target the therapist.
What happened during the confrontation? Keep reading to find out!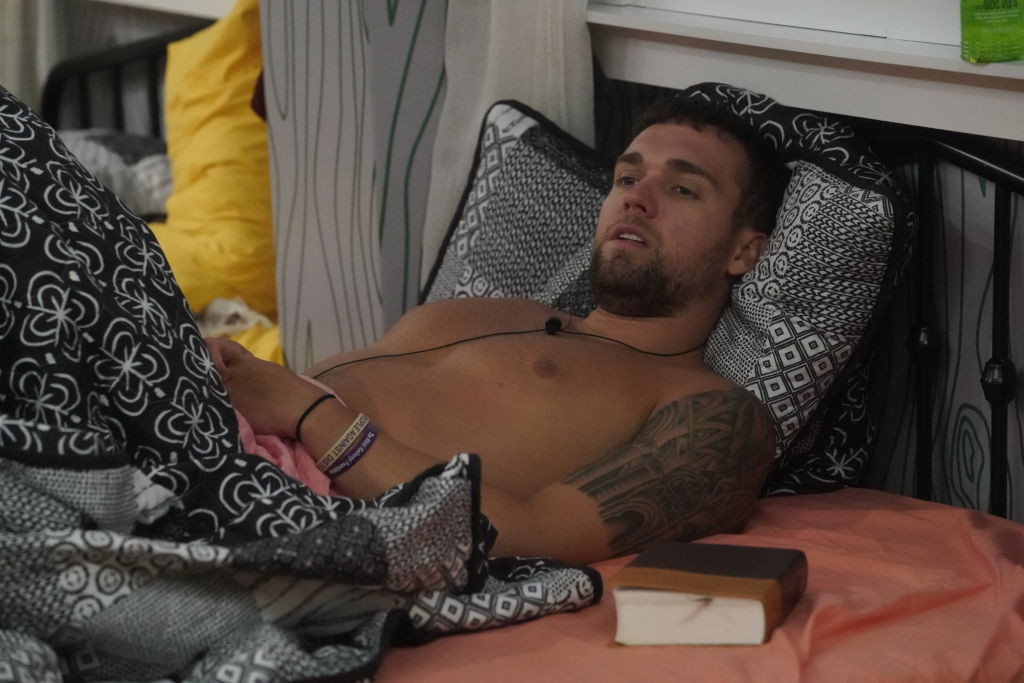 Christie wanted to expose Nick during Taco Tuesday
In the morning, Nick already caught wind of Christie's plan to call him out in front of everyone, so he talked to Cliff to get ahead of the situation. Tommy apologized that it had come to this, and all the arguing is beginning to upset him.
The therapist then went to Nicole and also said that it's not fair that Christie is jealous of his game. He was also taking a shower in the Head of Household room when Analyse talked to Michie and Holly about Jessica claiming she would flip the votes to keep Christie.
She also said Jess told her Jack had a Final Two deal with Tommy, which both statements seemed to shock Michie. After Nick exited the shower, he dropped a bombshell about Christie, saying the boutique owner told him she didn't want to go the final six with a showmance.
Meanwhile, Christie cried to Nicole, again saying her situation was not fair. Not going to "roll over and die," the boutique owner campaigned to Michie that she should stay in the house so she can go after Nick.
She accused the therapist of pitting everyone against each other while he skates to the Final Three. Additionally, she claimed he's running the game and is afraid of the "army he's building." Michie advised her to vocalize that she's targeting Nick because Analyse won't.
However, Christie began crying and said her heart is telling her to go out peacefully. But, Michie assured her she was not throwing him under the bus, but exposing his game.
He continued to encourage the boutique owner to call him out during Taco Tuesday, while Christie said it didn't feel right in her spirit.
Christie attempted to call Nick out on 'Big Brother 21' Day 63
During their conversation, Nick stormed up the stairs and burst into the room to tell Christie to keep his name out of her mouth. He then told her to gather everyone to the kitchen and "use her powers to manifest the truth."
In one of the most unsuccessful "call-outs" in Big Brother history, the boutique owner accused Nick of playing a manipulative game and making deals with everyone so he can throw every competition without the fear of being nominated.
She also called him out for creating the five-person alliance while he was in Gr8ful. Because her main campaign against Nick is that he doesn't have a target, she made him tell everyone who he was gunning for, to which he answered Jessica.
This turned out to be news to the plus-sized model who chimed in the conversation claiming she never knew she was his target. Ultimately, Christie wanted to prove to everyone that Nick was not as loyal as he seems. However, it didn't seem to change his closest allies' opinions of him.
The blow out after the fight
Christie apologized to Holly for ruining Taco Tuesday, and Jessica, amazed by the game Nick is playing, declared she would vote for him if he made it to Final Two.
Nicole then mentioned to Analyse and Nick that she thought it was weird that Michie encouraged the fight, but nothing Christie said changed her mind about Nick.
The therapist cried after the blow-out, claiming Christie was lying and jealous of his game, and several other houseguests comforted him. Analyse began getting worried because she thought the house might flip and keep Christie so she would target Nick.
However, Nicole and Cliff assured her it wouldn't happen. Right before bed, the boutique owner planned her campaign speech to Nicole in the HoH room, saying she would tell the preschool aide to vote out Analyse to become Nick's number one ally.
Christie believes if Nicole doesn't, Analyse will not only skate her way to the finals, but Nick would also choose her over Nicole. Watch Big Brother Wednesdays at 8 p.m. EST on CBS!