'Big Brother 21' Day 64 Live Feeds Spoiler: Will the House Flip and Save Christie?
When Jackson put Christie and Analyse on the block, it set Christie into panic mode as she tried to figure out how to stay in the house without campaigning against her best friend.
Therefore, she had no choice but to throw Nick under the bus and expose him for being closely aligned with everyone except for Jessica. It might have worked in her favor as there have been murmurs on the Live Feeds of flipping the vote and sending the pawn, Analyse, home.
Why is the house considering keeping Christie? Keep reading this Big Brother 21 Day 64 live feeds spoiler to find out.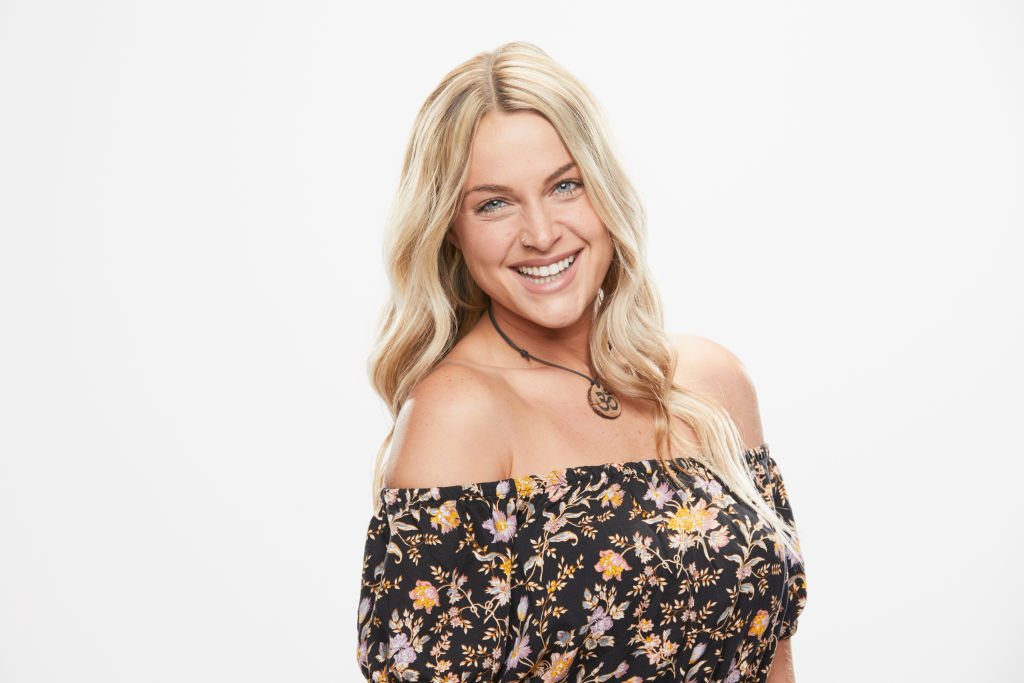 Holly pondered if they should keep Christie or Analyse
Before Christie made her pitch to Holly, she talked to Tommy. He admitted he was upset with Jackson and Holly for encouraging the fight to happen only to laugh at it in the storage closet. Nonetheless, Christie advised him to work with the showmance over Nick and Analyse.
She also said that if she stays, she wants to form a five-person alliance with Tommy, Jackson, Holly, and Jessica. In the Head of Household room, Holly began strongly considered keeping Christie because then Christie and Nick would target each other, leaving two fewer people coming after her and Jackson.
Additionally, Holly told Jackson evicting Analyse could benefit them both because the soccer star said she wanted to work with Holly moving forward, not Jackson.
Christie made a deal with Jackson on 'Big Brother 21' Day 64
The boutique owner went to the Head of Household room and told Jackson that Nick now has extremely close allies in Tommy, Analyse, and Nicole. He then mentioned to Christie that when he asked Analyse if she would work with him, she never answered.
Therefore, Jackson began questioning why he would keep Analyse over Christie, who has promised him safety. The boutique owner again reiterated that she felt she deserved to stay in the game, and Jackson admitted Christie wanting to work with him might change his plans.
Jackson told her he recognized her strengths, which is why he put her on the block in the first place because he wanted her evicted if she wasn't working with him.
Christie then offered herself on a platter to Jackson and told him she would not only keep them safe but offered to be a pawn for them if necessary. This made Jackson very happy as it marked the first time the boutique owner ever offered him anything.
Before concluding their conversation, Christie pointed out that they clash because they have opposite personalities. Despite this, she believes the two are incredibly similar.
Christie also talked to Holly
Holly walked in after Christie and Jackson concluded their discussion, and Christie wasted no time filling the pageant beauty in on the conversation. Earlier, Tommy told Christie that he would vote for her to stay if she stopped targeting Nick.
However, in the Head of Household room, the boutique owner informed Holly she would continue to come after the therapist regardless. Christie also said if Nicole votes against her, then that's another reason to target Nick.
She told the two she wanted to team up and work together until the end. After Christie left, Holly explained to Jackson that she wanted to play with people who want to compete. She also said that even though Christie is a bigger threat, she doesn't want a floater to win.
Additionally, Jackson told Cliff that if it comes to a tie, he would break it to evict Analyse. Who will join The Jury House? Watch Big Brother Thursdays at 9 p.m. EST on CBS to find out!