'Big Brother 21' Day 66 Live Feed Spoilers: America's Prankster and the Prank-Themed Punishments Revealed
After the last eviction, several houseguests have created different alliances that all seem to include each other in one way or the other. Nick still has Nicole and Tommy as close allies after Christie exposed him during Taco Tuesday.
However, more people are gunning for him. Additionally, Christie aligned with Holly and Jackson as a latch-ditch effort to stay in the house. She practically offered her entire game to him and said she would not only protect them but be a pawn for them moving forward.
Unable to say no, he took the deal, even though he's already in a Final Four with Holly, Nicole, and Cliff.  To throw another wrench in everything, Julie Chen Moonves announced a new Big Brother 21 twist, Prank Week.
Big Brother already pranked the houseguests by tricking them into memorizing several different bird calls for no reason. Additionally, the contestants who scored the lowest at the previous Head of Household competition received punishments and America voted for someone to prank the HoH winner, Holly.
What are the punishments, and who is America's Prankster? Keep reading to find out.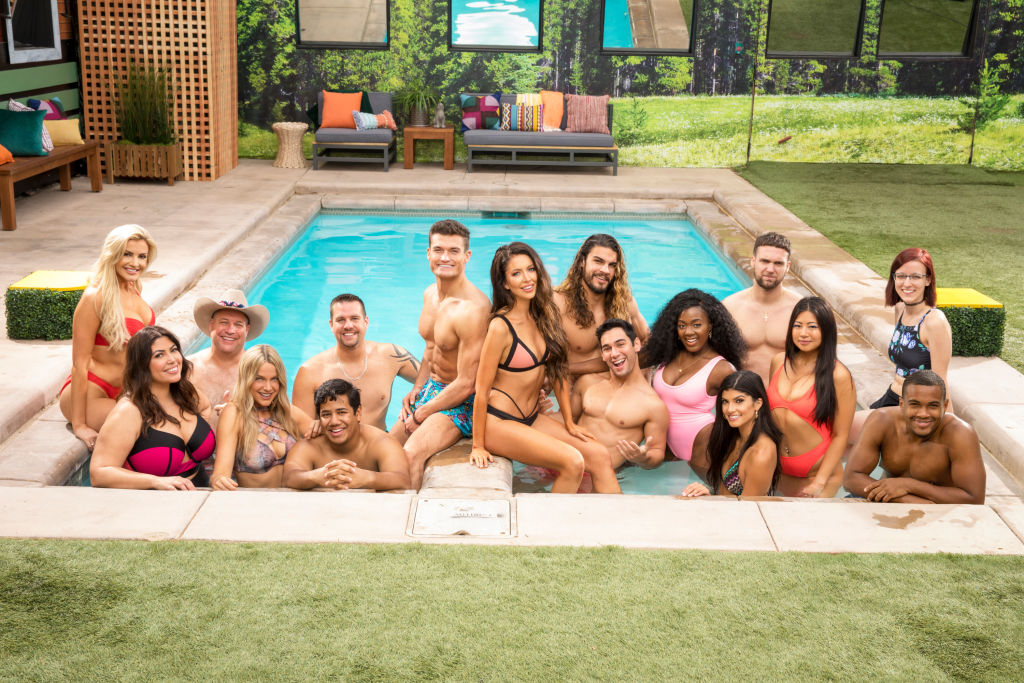 Who is the 'Big Brother 21' America's Prankster?
America voted for someone to prank the Head of Household by choosing one of her nominations and a re-nomination if necessary. At 11:42 a.m. PST, Nick checked to see who was in the room next to the bathroom, and then jumped around enthusiastically.
He thanked America and said he "needed the power." Cliff, Nicole, and Tommy asked him if he was the Prankster, and he swore it wasn't him. However, he did ask Nicole and Tommy their opinions on who he should nominate if he won.
He already told Nicole before finding out that he was thinking of choosing Christie or Jessica. Ironically, Christie previously volunteered to be a pawn for Holly per their deal a couple of days before eviction. And, Holly made it clear that Nick was her number one target after the Taco Tuesday blow-up on Day 63.
Therefore, Christie and Nick were probably already going to be on the block against each other. Even if the Prankster ended up being someone else, Cliff already explained to his new four-person alliance that regardless they had the votes to control who gets evicted.
However, it is still unclear if Holly will find out who the Prankster is, and how, or if, they will work together.
What are the prank-themed punishments?
Because Cliff, Nicole, and Jessica received the lowest scores at the Head of Household competition, Prank Shot, they earned a week-long punishment appropriately themed for Prank Week. At around 9 p.m. on Day 65, the three houseguests were informed they had to pie each other.
In the dead of night, at 3:20 a.m., Big Brother woke Cliff, Nicole, and Jessica up, and instructed them to wake another houseguest up and pie them. Cliff chose Tommy, Nicole woke up an angry Nick, and Jessica pied Christie.
At around 10 a.m., Big Brother then told the punishment recipients to pie themselves in slow motion. For the rest of the week, the houseguests will have to continue to pie themselves, each other, and other houseguests.
Who will Holly and Nick nominate? Watch Big Brother Sundays at 8 p.m. EST on CBS to find out.