'Big Brother 21' Day 66 Live Feeds Spoiler: Who Did HoH Holly and America's Prankster Nominate?
After Analyse's Live Eviction, America had the opportunity to vote for a Prankster for the Big Brother 21 twist, Prank Week. Big Brother already pranked the Houseguests by keeping them awake and tricking them into memorizing around 17 different bird calls for nothing.
Additionally, the contestants who received the lowest score in Prank Shot earned a prank-themed punishment. Finally, America's Prankster will prank Holly's Head of Household duties by choosing one of her nominations and re-nomination if necessary.
Who did Holly and Nick place on the block for eviction? Keep reading this Big Brother 21 Day 66 Spoiler to find out.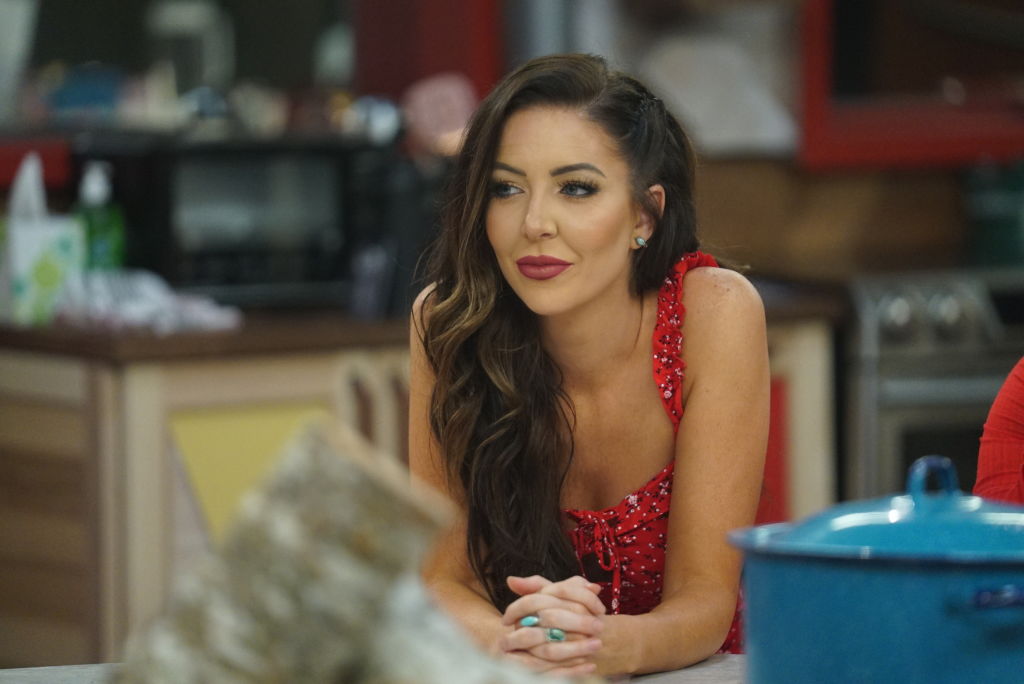 Who did Holly and America's Prankster nominate?
Holly nominated Nick and America's Prankster, also Nick, chose Christie. After the therapist thanked America for giving him "the power," he then swore to almost everyone in the house that he didn't win it.
Because Holly vocalized several times that she wanted Nick evicted, it was obvious who she would choose as her first nominee. And, Jackson previously advised the pageant beauty to pick Christie for her second nomination as part of a deal the boutique owner made in exchange for her safety.
Therefore, the Prankster twist went according to Holly's plan. However, if Nick or Christie wins the Veto Competition or if someone uses the power on one of them, Nick chooses the re-nomination.
Before nominations, in the morning, Nick went to Holly and told her Christie approached him and offered to throw the Veto Competition to him. The pageant beauty then asked Christie about the situation because she would be upset if Christie and Nick were working together.
Taken aback by the accusation that she would throw a competition, the boutique owner swore on her sister it wasn't true. Wanting to bring an end to the he-said-she-said situation, Jackson brought Nick into the room.
The therapist claimed he never said the word "throw," but believed she said if the competition came down to the both of them, she wouldn't be upset if he won. They then got into a debate over the specific words Nick used because Christie wanted to make sure she did not look like a liar in front of her new allies.
Eventually, everyone agreed they misunderstood each other, and then the conversation ended. During their discussion and before, Nick told Christie he wouldn't nominate her because it wasn't best for his game.
By creating all this confusion, Nick is seemingly trying to show that he is not America's Prankster. It may be working because Jackson, Holly, and Cliff suspects it is Nicole. 
What else happened on the 'Big Brother 21' Day 66 Live Feeds?
The night before, Cliff, Nicole, and Jessica received their punishments for finishing with the least amount of points in the most recent Head of Household competition. At around 9 p.m., Big Brother instructed them to bake pies and then pie each other in the face.
He also woke the three up at 3 a.m. and told them to wake other Houseguests up and pie them. Cliff chose Tommy, Nicole woke Nick up, and Jessica pied Christie. They also had to pie themselves in slow motion.
The punishment will last all week long, although it's unclear if every day will be a different type of prank.
Watch Big Brother Sundays at 8 p.m. EST on CBS.