'Big Brother 21' Episode 10: Which Houseguest Gets Blindsided At the Veto Ceremony?
Previously in Big Brother, Michie cast a rogue vote in the last Eviction Ceremony to pin it on Nicole. However, Head of Household Nick doesn't believe it was her and promised not to nominate her. Isabella blew up The Black Widows and Kemi, which placed targets on her and Nick's back. Jack, Michie, Analyse, and Holly are planning on taking the budding showmance out, and Nicole tried to alert Nick. What happens when Nick and Isabella confront Gr8ful about Nicole's bombshell and does it lead to a blindside? Keep reading to find out!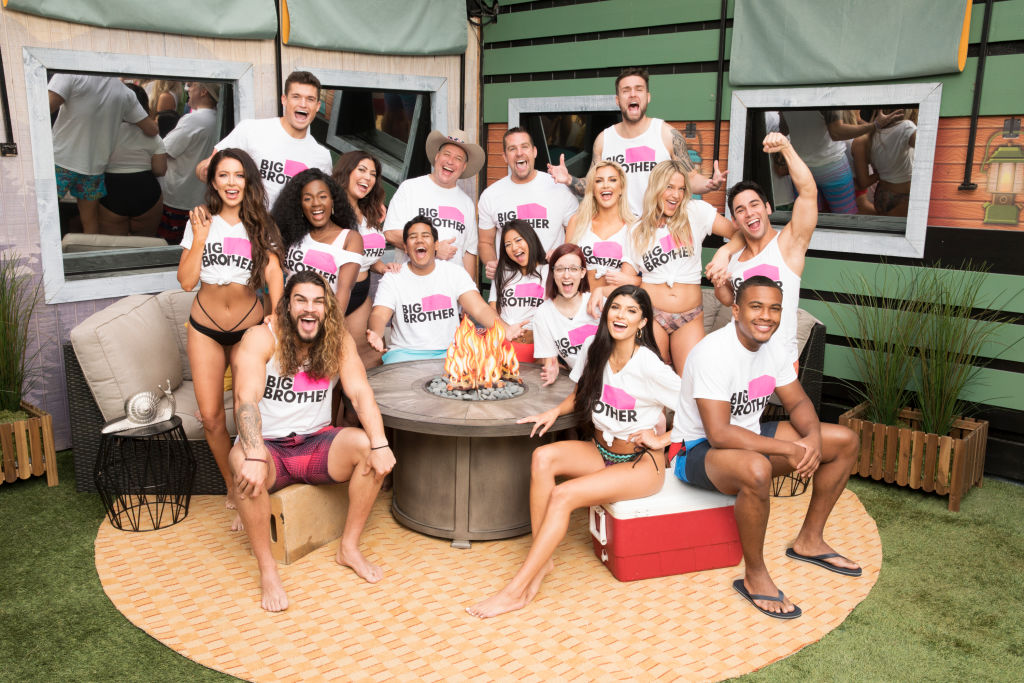 Nicole vs. Nick and Isabella in 'Big Brother' Season 21 Episode 10
On the last episode, Nicole warned Nick about Jack, Michie, Analyse, and Holly's plan to get him and Isabella out first. The girls and Christie also admitted to Nicole they feel that Nick and Bella bully her. Initially starting with Tommy, the budding showmance gathered the rest of their alliance, and Sam, in the HoH room to confront them. The three girls got so angry and swore they never said that; and claimed Nicole told them Nick and Bella were bullies.
The couple believed Gr8ful and got upset with the Long Island native for trying to split up their alliance. Cliff, David, and Nicole attempted to find out what was going on but were shut out of the room. Ovi especially did not like how they pushed Nicole out, and he went to the room and gave them a piece of his mind. After Gr8ful hashed their problems out, they changed their alliance name to include Sam to Unde9able.
Later, Isabella went to Nicole to say her piece about the situation, with Tommy along as the mediator. She ranted to Nicole about how "disgusted" she is with Nicole's "obnoxious" behavior. Isabella continued to explain that she did not appreciate Nicole calling her or her Big Brother boyfriend a bully.
Before Nicole could get a word in, Isabella announced she's done talking and walked out of the room. Tommy recognized that Bella "bulldozed" over Nicole, and apologized to her for not being able to get a word in. Nicole cried to Kathyrn and Jessica about how upset she is with herself for allowing her to be treated like that, as she considers herself an advocate for bullied people.
Therefore, she spoke to Isabella again and attempted to get Bella to understand that she never called her a bully; it was actually the girls in Gr8ful. Nick found out they were talking and entered the room, and also did not allow Nicole to get a word in. Her second attempt left her defeated again, as she burst into tears when Nick and Bella left.
'Big Brother 21' Episode 10 Veto Competition
For the Veto Competition, the Head of Household and the two nominees randomly choose three other houseguests to participate with them. Nick picked Michie, Cliff chose Kat, and Jessica drew Houseguest Choice. In another confusing move, she decided on Christie for the competition to fight for her.
Big Brother 20's Kaitlyn Herman came back to the house to host a veto comp based on her worst nightmare, puzzles. The campers have to sift through the fog to collect puzzle pieces, and then make their way through a mirrored maze where they must fit the pieces together on a stand. The mirrors confused Jessica and Nick couldn't figure out how to build it. Kathryn, who had yet to win anything, won the Veto competition by a landslide.
Did the Veto winner use the power?
Christie convinced herself that Nick would blindside her because he said weird things that day, including, "I want Brussel sprouts." She freaked out and cried to Kathryn, Jessica, and Analyse who tried to calm her down to no avail. Christie also pondered using her Panic Power to save herself from possible nomination. However, when Kathryn used the Veto to save Jessica, Nick nominated Nicole. He admitted before the Veto Competition that she was his target to blindside because he thinks she's a master manipulator.
To see if Nicole or Cliff are the next to join Camp Comeback, watch Big Brother Thursdays at 9 P.M. EST!