'Big Brother 21' Episode 17: Christie's Schemes Ruined the Six Shooter Alliance, and a Houseguest Was Evicted
So far in Big Brother Season 21, the Unde9able alliance, including Jack, Analyse, Michie, Holly, Christie, Tommy, Nick, Isabella, and Sam condensed to the Six Shooters which excluded the latter three. Isabella was the first to go, and Nick and Sam were next. Then, Holly won Head of Household and nominated Nick and Sam for eviction.
However, Nick saved himself by winning the Power of Veto competition, forcing Holly to nominate a pawn and her final two partner, Kathryn. In Big Brother 21 Episode 17, Kathryn and Sam attempted to stay in the house by blowing up the Six Shooters alliance. Which houseguest was evicted? Keep reading to find out!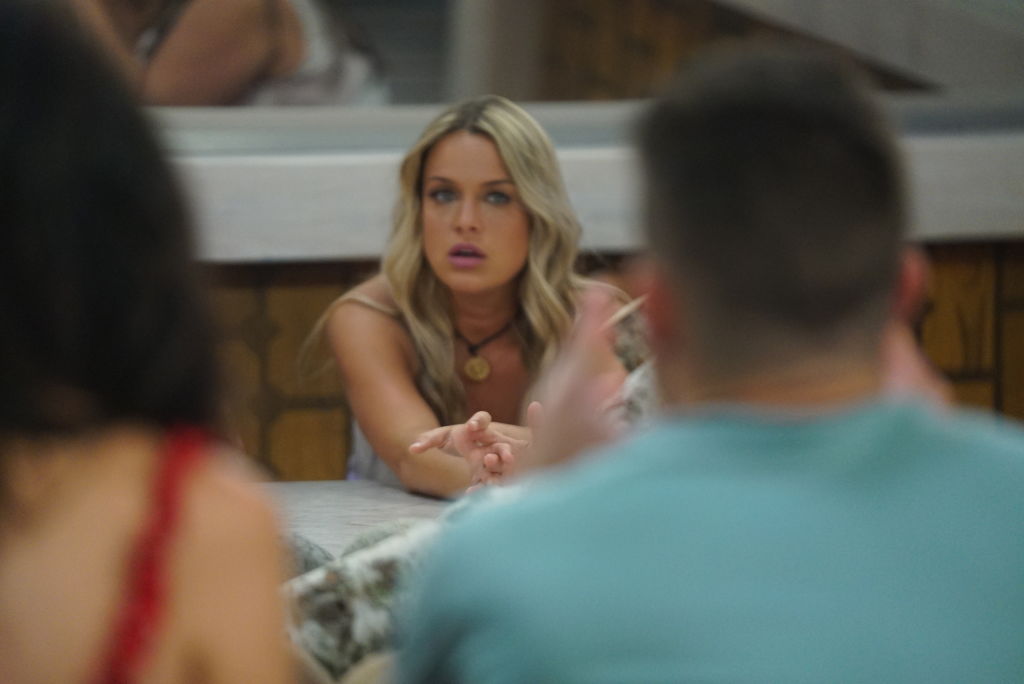 Christie's sneaky ways in 'Big Brother 21'
Until this point, Christie has only won one Head of Household competition. However, she has had a hand in almost every eviction of the season. She initially nominated Cliff and Kathryn during her HoH reign. However, Sam saved Cliff with a Power of Veto. Therefore, she selected Ovi as the replacement who was evicted that week.
Jack won the second HoH, and she had a hand in sending Kemi home, even though Christie wanted to keep her the week prior. She also claimed Jack was manipulating her when he asked her to nominate Kemi, and said she wasn't bad for her game.
A few weeks later, Christie was the main voice in Six Shooters alliance, convincing them to blindside Cliff and save Nicole, so she could help them evict Bella. The following week, when Jack and Michie were nominated, Christie promised she would use her Panic Power on Veto Winner Michie. The power would turn Michie's Gold Power of Veto to the Diamond Power of Veto, allowing him to choose the replacement nominee instead of then-Head of Household Cliff.
However, Christie then struck a deal with Cliff behind everyone's back that she would keep him safe for at least two weeks if he nominated Isabella. Therefore, she could keep her power and still appease her alliance by having their former member on the block.
Of course, Christie's plan worked out again, and Isabella was eliminated, and the Six Shooters were not upset with her for reneging on their first deal. Her gameplay seemed genius, however, the Staten Island native blabbed her secret plans to too many houseguests. And, they were all too eager to fill the current Head of Household in on Christie's schemes.
Kat and Sam expose Christie to the rest of Six Shooters
Sam and Kat, both nominees, went to Holly, to start planting seeds of division to save themselves from eviction. Kat told the safari guide about a comment Christie made when she said she didn't want to continue with the other couples in Six Shooters.
She also noted she believes Christie and Tommy are already planning their next moves outside of Six Shooters because they are making outside alliances. Holly then relayed this information to Analyse, and the soccer star agreed, including she felt like Christie ran everything in their alliance.
Sam told Michie about Christie agreeing to vote Jack out after Michie won the Power of Veto during Cliff's Head of Household reign in Episode 12.  The news upset Michie so much that he considered keeping Sam so the truck driver could help them take shots at Christie.
He told Holly what Sam told him, and even though she agreed, she stood firm to the fact that they could not eliminate Kathryn. The safari guide then regretted nominating Kathryn instead of her personal choice, Nicole and remembered it was Christie who talked her into wanting to send Sam home.
While everyone else talked about Christie's schemes, she was busy making a deal with Cliff to start taking out the couples in her alliance (Jack and Analyse, Michie and Holly).
Eviction Ceremony in 'Big Brother 21' Episode 17
The house unanimously voted to evict Sam, shocking everyone who thought the Six Shooters would flip and keep the truck driver. However, Holly has a final two with Kathryn, which she told Sam in her goodbye video, so, unfortunately, he had to go.
Watch Big Brother Sundays at 8 P.M. EST on CBS!