'Big Brother 21' Episode 18: Will Cliff and His Angels Become The New Major Alliance?
Previously in Big Brother Season 21, the Six Shooters found out about the secret deals Christie made with "the outsiders," and wanted her out next. The major alliance seemingly crumbled after Kathryn told Holly that Christie does not plan on continuing in the game with the other couples (Jack and Analyse, Holly and Michie).
Then, Sam held the dynamite stick that blew everything up, when he told Michie that Christie wanted to vote Jack out when he was on the block Episode 12. Even though it seemed like the house would flip, Sam was unanimously voted out the house as a casualty of war.
During Big Brother 21 Episode 18, the plan to flip the house is shown in flashback. Whose secret broke apart the Six Shooters, and who is the new Head of Household? Keep reading to find out.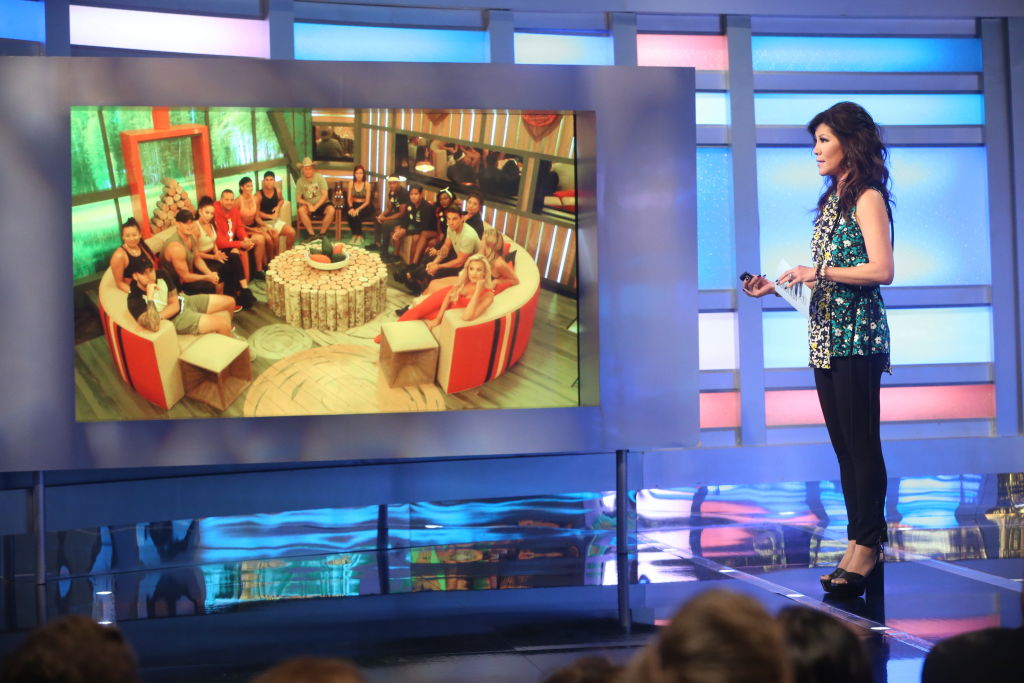 Michie told Jack that Holly and Kathryn 'know each other'
Only a few hours before the eviction, the house was voting for Sam to stay so they could take a shot at Christie. However, Michie made the ultimate mistake by telling his supposed best friend in the house, Jack, Holly and Kathryn's sacred secret.
He attempted to use this information to convince Jack that Six Shooters was defunct and he needed to come to their side. Instead, Jack chose Christie and Tommy over his bromance. He then spilled the beans to Tommy, who proclaimed Michie, Holly, and Kathryn were a trio.
The broadway dancer already had his suspicions about the two because he overheard them talking about a concert they attended together. Therefore, they were determined to evict Kathryn over Sam. While Tommy told the new plan to Analyse, Holly eavesdropped and specifically heard them say, "do not tell Sam."
She assumed they meant they were flipping the vote and took her concerns to Michie. He then admitted to her he was the one who let the cat out of the bag.
The Six Shooters fell apart while Cliff and his angels came together
Holly became upset because she felt like everyone was making plans behind her back, so they all gathered together in a room to talk. Christie almost immediately called Michie out and accused him of planting lies about her in everyone's ear to split up the Six Shooters.
She also brought up him casting a rogue vote for Jessica, but he claimed he did it to protect the alliance. Michie continued, explaining he also put himself on the block for Six Shooters, and then stormed out of the room. Jack asked Holly point black if she knew Kathryn, to which she, of course, denied.
Kathryn then entered the room and also refused to admit they knew each other, and gave a tearful apology so they would keep her in the house. When things calmed down, Tommy made one last-ditch effort to save the Six Shooters.
However, Christie and Analyse both refused to work with Michie any longer, officially ending the Six Shooters. Holly and Kathryn later talked privately, and both decided to continue working with each other while straying from the Six Shooters alliance.
While they were inside the room breaking up, Cliff, Jessica, and Nicole were outside listening in and began to form together.
Who did the new Head of Household nominate in 'Big Brother' 21 Episode 18?
In a memorization competition, Holly asked the campers true or false questions about photo ads they saw. Michie was the only one eliminated in the first round, and Analyse and Cliff followed behind him. Then, Tommy, Nick, Christie, and Jack answered a question incorrectly, losing the competition.
Nicole became emotional in the diary room after getting eliminated because she came so close to winning. But, it came down to Jessica and Kathryn, and the plus-sized model won her first Head of Household. Cliff suggested he, Jessica, Nicole, and Kathryn (after being alienated from Six Shooters) come together and be the new major alliance of Big Brother 21.
After doing a victory dance for Jessica's new title in the storage closet, they cemented their new alliance with a Charlie and his three angels pose. While the four conspired about who to nominate for eviction, Jessica became empowered after feeling powerless when Kathryn was on the block the week prior.
She selected Michie and Jack at the Nomination Ceremony because they regularly left her out of conversations in the house and she wanted to go after the alphas during her Head of Household reign. After the ceremony, Jack cried in the diary room because he regretted betraying his best friend in the house, Michie.
Watch Big Brother Wednesdays at 9 P.M. EST on CBS!